Recently I received an invitation to a bridal shower. While I love to attend bridal showers, I don't know the bride very well and the shower was being held four states away. Although I'm sure the shower planner had the best of intentions, the invitation left me a bit perplexed.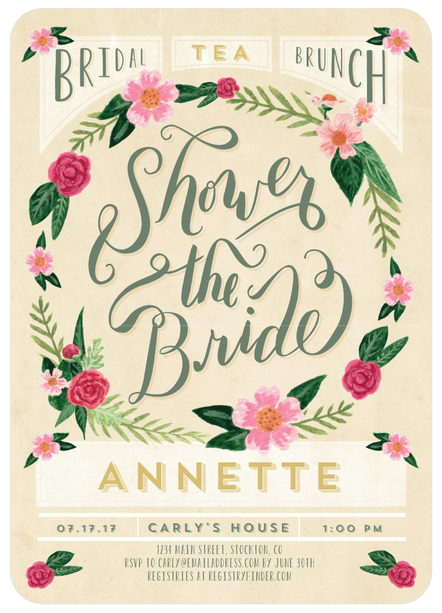 Let me explain why…
The custom and purpose of a bridal shower is to "shower" the bride with gifts to help her start her new married life. Since the entire event is centered on gifts, when you attend a wedding shower or bridal shower, you always bring a gift and the gifts are opened as part of the festivities. As such, bridal showers are designed to be more intimate affairs where the bride can spend quality time with her closest friends and family. Those that should be invited to a bridal shower are:
the bride's attendants,
other close personal friends of the bride, and
local family members of the bride & groom (mothers, grandmothers, sisters, aunts, and cousins).
Also, you should never invite someone to a bridal shower that will not be invited to the wedding. In most cases, this is beyond rude.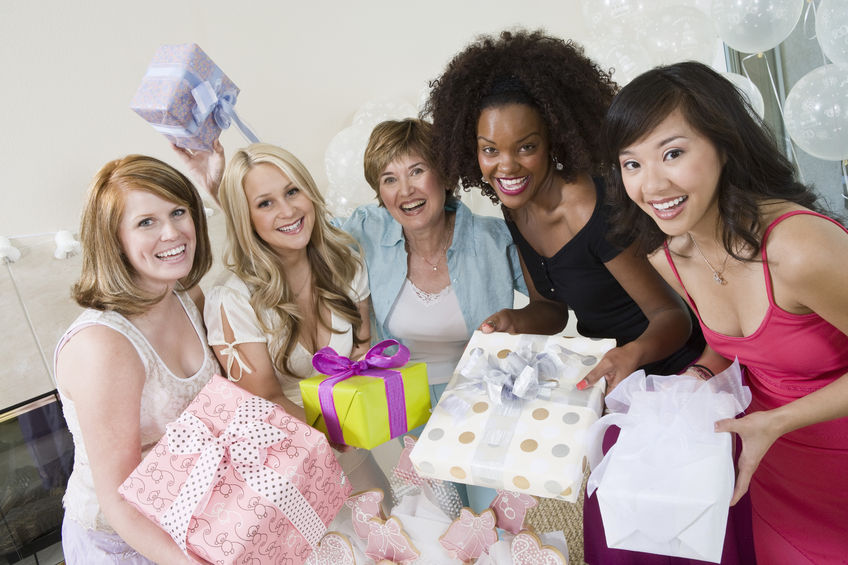 Those who live far away do not expect to be invited to a bridal shower. It leaves them questioning, "do I need to send a gift."  The answer is simply no; you are not expected to send a gift if you cannot attend a shower. Someone who is very close to the bride, and who wants to be there but can't, may choose to send a gift so her presence is felt. But there is no obligation to do so.
The purpose of etiquette is to be considerate and make those around you feel comfortable. Of-course I gave the hostess of this shower the benefit of the doubt; that she was only trying to be inclusive. And, I simply RSVP'd that I would not be able to attend. If you are hosting a bridal shower, please know that you should not invite every female on the wedding guest list. Make it a fun event where the bride-to-be can really enjoy those closest to her. And please don't confuse or put pressure on possible out-of-town wedding guests with a shower invitation.
Have questions or comments about gift-giving or wedding etiquette? Please email me at [email protected]. We will personally respond to your questions. We may also use them as the subject of a future blog.
by Cheryl Seidel
Founder & President of RegistryFinder.com