If you're looking for a personalized experience with all the best brands, look no further than a Bloomingdale's wedding registry.
Bloomingdale's has always been fashion forward. They pioneered the department store way in the late 1800's with the period's hottest trend–hoop skirts–and today they're still committed to exclusive merchandise with a personalized experience.
You'll find that's true in more than just the clothing and handbag departments. Bloomingdale's has everything you need to create your first home together, from cookware to bathroom essentials. You'll love the variety of top home goods designers and the luxurious products they offer. And it's never been easier to create a registry with Bloomingdale's–follow our step by step guide and start registering today!
 How To:
Head to Bloomingdale's to get started on your one-of-a-kind registry.
Click Create a New Registry.
Create your new Bloomingdale's account.
Fill in all the essentials: wedding date, address and shipping information, store location and more.
Start choosing all the new things that will make your future house a home!
Registry Perks:
Not only will you find the top brands for all your registry needs, you'll have a personalized Registry Consultant every step of the way available for the support of both you and your guests. Registering at Bloomingdale's is good for more than just the home department. You'll enjoy 20% off of dresses, suits and intimate apparel as well as a 10% completion discount following your big day.
Bloomingdale's also comes complete with handy tools, such as the Thank You Manager and registry checklists, that will help you get started on your registry. The experience is really personalized by the in-store events like spa days and men's styling. You can even work with The Travel Siblings, the official Travel Concierge for The Registry at Bloomingdale's, to dive into honeymoon or destination wedding deals.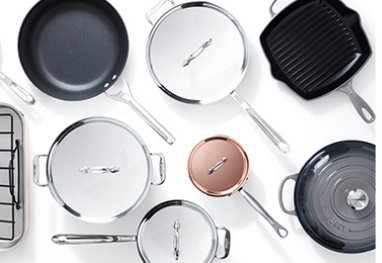 Registry Checklist
Bloomingdale's offers an extensive downloadable Registry Checklist, as well as a guide to understanding all the ins and outs of place settings, barware and beyond. Don't miss any item on your list with their help!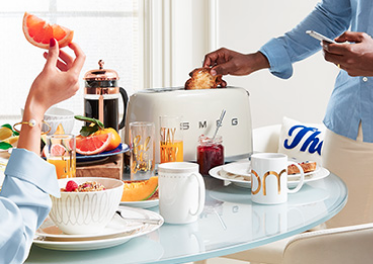 #HOMEGOALS
Feeling a bit overwhelmed by the giant checklist? You can narrow down your list when you shop by style on Bloomingdale's website. Whether you're a modern minimalist or an eclectic jet-setter, Bloomingdale's is dedicated to helping you achieve your #HomeGoals. Add some items to your registry that speak to who you are as a couple and the home you wish to create together. (Make sure your registry items reflect both of your styles!) And if you're not sure of your home style quite yet, just peruse the various categories on their #HomeGoals page. It's easy to be inspired by Bloomingdale's collection of beautiful photos and pieces!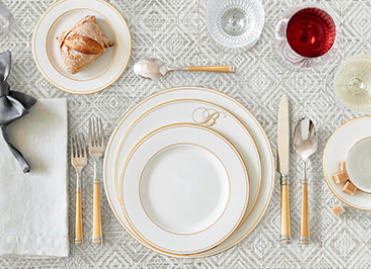 A Few of Our Favorite Pieces
We love how Bloomingdale's created categories for the style of any bride-to-be so we combed over the lists to choose a few of our favorite unique registry gifts.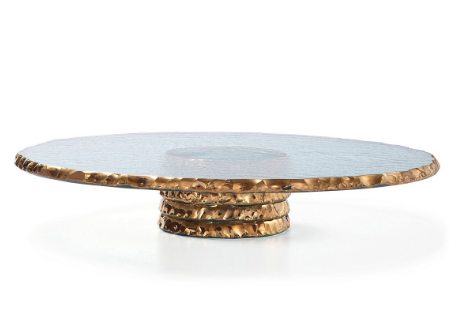 This cake plate is perfect for the bride with glamorous taste. It's hand-painted and adds a touch of sparkle to any kitchen.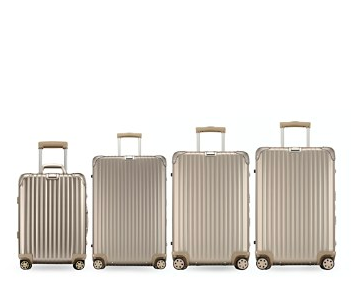 For the modern minimalist, we love this collection of four-wheeled luggage.  It's the perfect neutral to stand out on a carousel of roller bags and it makes a subtle, classy statement where it travels.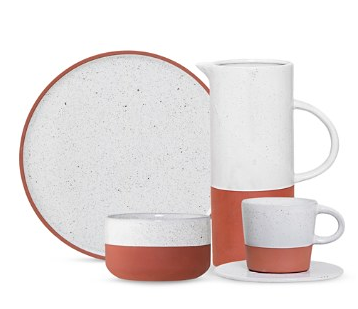 Bloomingville has created a great set of rustic dinnerware for the casual, yet chic bride. The basic collection of dishes goes well with accents like floral vases and bright serveware.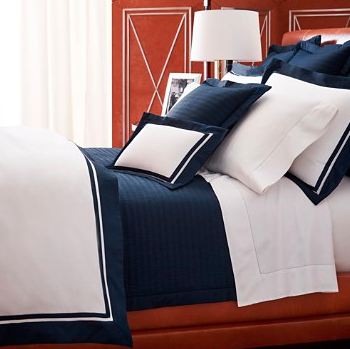 In my book, navy and white are never going out of style.  It's fresh, crisp and timeless, making this bedding set a great addition to any classic bride's registry.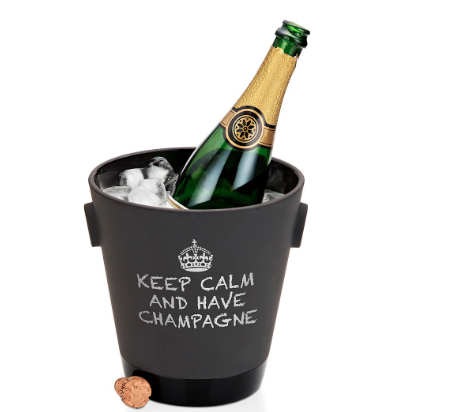 Nothing says celebration like a cold bottle of fabulous champagne. This champagne bucket will be your favorite party guest, as it can be personalized with chalk sayings!
Get Started Today!
Bloomingdale's has so much to offer you as a newlywed couple, whether it's discovering your new home style or giving you the latest and greatest to set you up for success. Head over to the Bloomingdale's Registry and start adding your favorite pieces right now!
When it's complete, you can let your guests know they can find that and all your other registries all in one place at RegistryFinder.com. Looking for other places to create your wedding registry? We have step-by-step guides to all our favorite retailers available on our GiveIt Blog.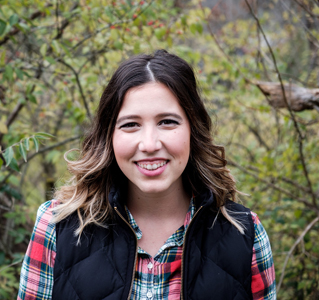 -Written by Sami Moss, who describes her decorating style as classy and comfortable.
Disclosure: This post contains affiliate links. The ideas are ours, but we may be compensated if you make a purchase by clicking on one of the links. Thanks for your support!