If you're an American woman, chances are that you're already obsessed with Target: the designer collaborations, dollar spot, and in-house Starbucks make it the ultimate shopping destination. Where else can you buy a new dress, a desk, detergent, and diapers all under one roof, with a caffeine boost to boot (and cute boots).
If you love your (weekly? daily? No judgment here!) Target run, you're going to LOVE your Target registry!
Whether you're about to walk down the aisle or welcome a child, a Target gift registry is the way to go! Here's why: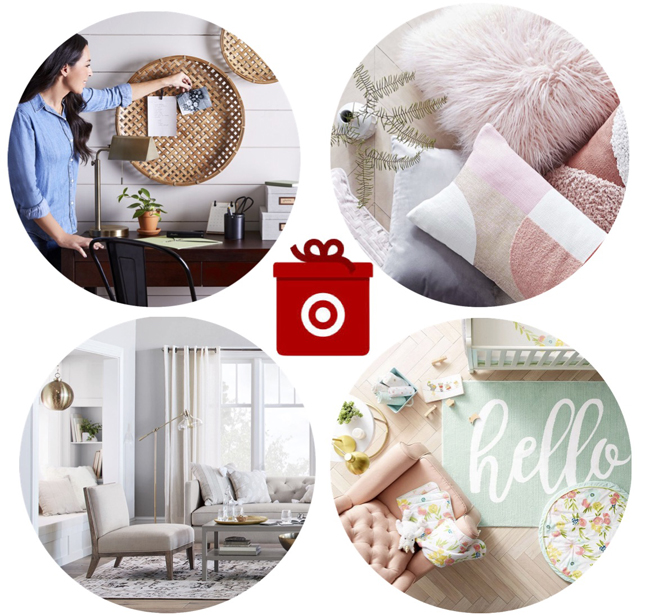 The Exclusives:
In addition to the most trusted brands, like KitchenAid, Calphalon, Britax, and Skip Hop, your Target Registry gives you access to brands exclusively found at Target! If you love modern farmhouse charm, find just the right warm touches from Hearth & Hand™ with Magnolia: you'll find beautiful table linens, vintage-inspired ceramic pitchers and serving pieces, warm wood accents and baskets, gorgeous greenery and vases, and more. If your style is more luxe, check out Project 62: think mid-century modern inspired furniture, brass and marble accents, and shag pillows and rugs. And for traditional, everyday basics, Target's Threshold line offers everything from bed sheets and towels to decorative wreaths and outdoor furniture. For baby, browse Target's exclusive Cloud Island line, featuring the softest swaddles, cutest outfits, and sweetest nursery bedding and décor.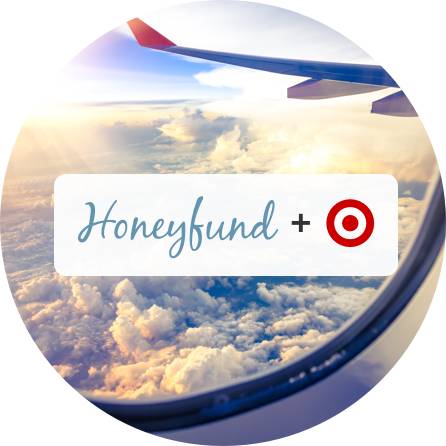 The Experiences:
Some of the best gifts can't be scanned and shipped—more and more couples are choosing to register for experiences rather than items. Target has partnered with Honeyfund to allow your friends and family to contribute to honeymoon and newlywed experiences as a wedding gift! Use the funds for honeymoon travel, adventures, date nights, classes, entertainment and more!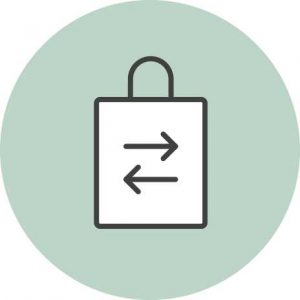 The Ease:
Target makes creating your dream gift registry simple for you and convenient for your guests!
You'll love:
Universal registry: wishing for a unique item you found at an online boutique? Add it to your Target registry so your guests can find all of your favorites in one place! When you create your Target registry, you'll have the option to install a bookmark to your web browser that allows you to add items from any website to your registry with just a click! And if that sounds complicated, don't worry–the instructions are simple!
Gift tracking: forget the stress of keeping track of who gave what: Target will let you know who bought each item, making writing your thank-you notes a breeze!
Easy Returns: with over 1,800 locations and up to a year to return, the process is truly hassle-free.
Registry App: scan barcodes and easily manage your registry on the go!
They'll love:
Group gifting: guests can easily contribute toward larger items.
Free shipping: you always get free shipping when you spend $35 or more on gifts from Target.com.
Order pick-up: if guests prefer to bring their gifts to an event instead of having them shipped, they can shop online and pick up in store!
Price match guarantee: Target will match the price if you buy a qualifying registry item at Target then find the identical item for less at Target.com, select online competitors, or in Target's or a competitor's local print ad.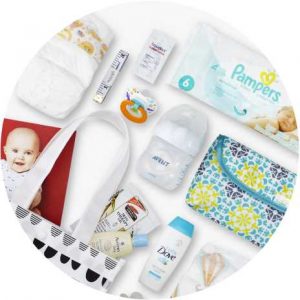 The Extras:
The gifting begins the minute you start your registry! Pick up your Baby Welcome Kit at Guest Services for $50 worth of coupons & handpicked samples.
Wedding registrants get bonus gifts and offers from select brands with qualifying products. All of the offers and benefits are easily accessible on your personal Target registry page!
The best gift of all? A 15% discount on everything left on your registry after the big day (baby's birth day or your wedding day!).
So go ahead and register for those big-ticket items like furniture, strollers, and electronics—you can always treat yourself to a "gift!"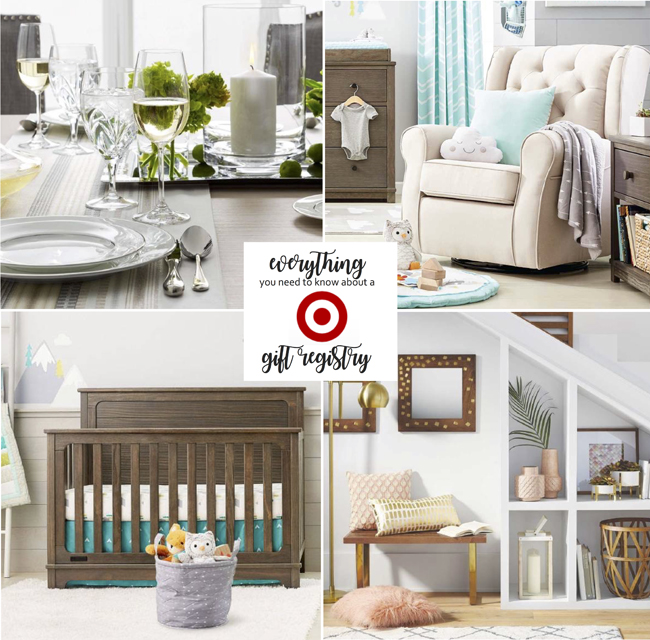 Ready to Register?
Follow these simple steps to get started:
Brides, visit Target's wedding registry page. Future mamas, click here to get started on your baby registry!
Sign in to your account: If you already have a Target account, you'll sign in to get started. Don't have one yet? No worries–you can start yours right away!
Fill in the details: brides, you'll need to have your wedding date and wedding location ready; moms, you'll need your due date. Both wedding and baby registries will give you the option of adding your partner's info and email address, giving them the option to collaborate and add items. You'll also add an address where guests can ship their gifts. Your address will never be shown publicly.
Personalize your page: Once you've added your details, you'll be directed to your own personal registry page. Target brilliantly gives the option to add a picture! I love this feature because the year I got married, there was a couple with very similar names to my fiance and I. Believe it or not, we received a few random table settings and gifts from THEIR registry! A picture would have definitely helped our guests to know they were in the right place!
Start adding gifts: Use the toolbar on the top of the page to begin adding items to your registry. When you click, "Add Items,"  you can start by browsing collections like "Most Added items," "Gifts under $50," or shop by category. You'll also find links to add experiences through Target's partnership with Honeyfund, and an option to create your universal registry by installing a bookmark you can use on any website.
Check out the checklist: This is my favorite feature! Target's checklist is interactive, so instead of just reading through items you need, you can click the category to be directed to Target's full selection of gifts within that category. Once you've added the gifts you like, you can mark that category as "complete."
Need some extra support? The entire time you're signed in to your Target registry, you'll have the option to click "chat" to start a conversation with a registry expert. Happy shopping, friends!