It seems like just yesterday you were holding a tiny bundle of joy, but you blinked and somehow your baby is already walking! Time sure does fly when you're having fun, right?
With the holidays just around the corner, we know that grandparents, aunts, uncles and special friends will ask for gift ideas for their favorite tiny tot. (You may need a few ideas too!) So we've gathered this list of gifts we love for a one-year-old. We've included fun indoor and outdoor toys on this list, as well as some thoughtful and practical items.
You could also consider creating a Wish List at a retailer such as buybuy BABY, Target, or Amazon. It's no surprise that these are quickly gaining popularity as they take the guesswork out of gift giving!
Top Gifts for a One-Year-Old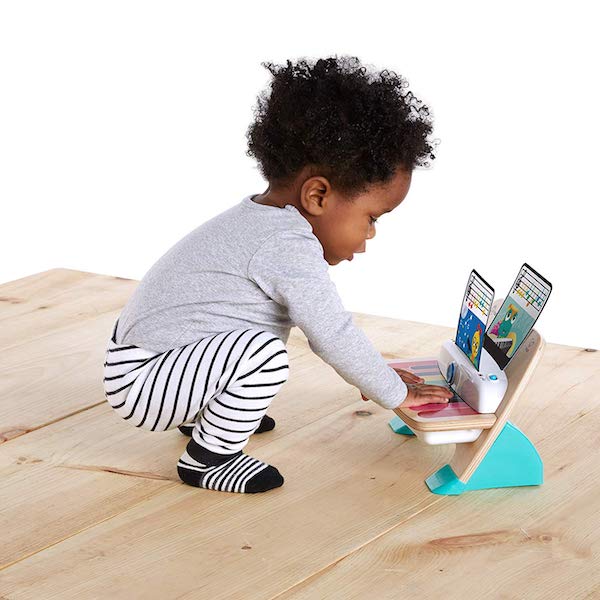 My baby loves to "dance" to the music and now he can play it! This piano is unique because it has a flat wooden surface that plays real piano sounds. With 6 different song choices and the perfect height for baby, your little one will love discovering music in this fun and simple way. Its durable and can be easily wiped down for those unexpected baby messes.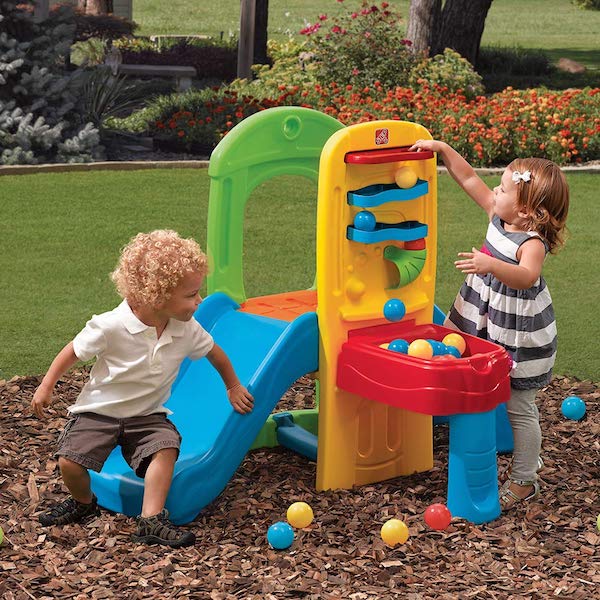 Get some fresh air with this colorful multifaceted climber. In addition to climbing up and sliding down, your busy tot will love the ball drop and exploring underneath the structure.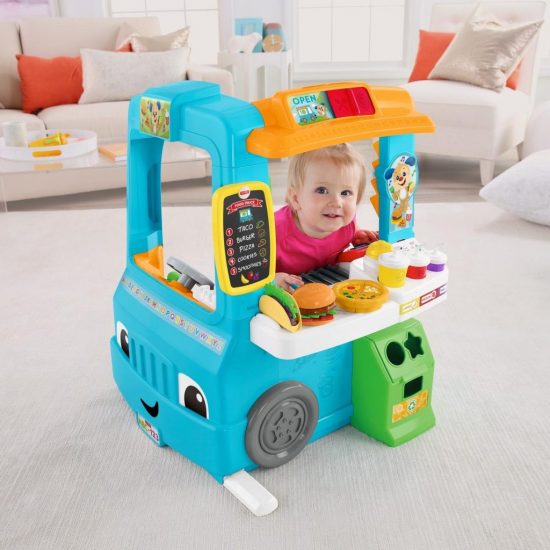 This adorable food truck combines the best of favorite childhood toys: a car, a store, and a restaurant. It will serve up hours of fun for your little one with a working cash register, a light up grill and over 125 songs, sounds, and phrases.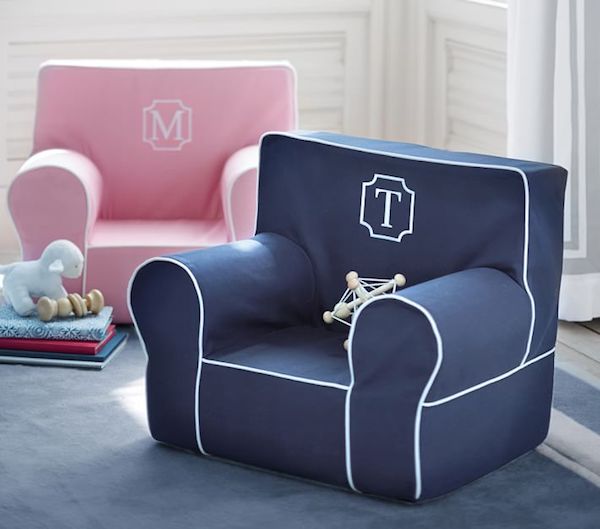 Your sweetie will love cuddling up with their favorite teddy this cozy chair. The My First Anywhere Chair is just the right size for 1-3 year old children. It's offered in over 20 colors and prints with the option of adding a name or monogram.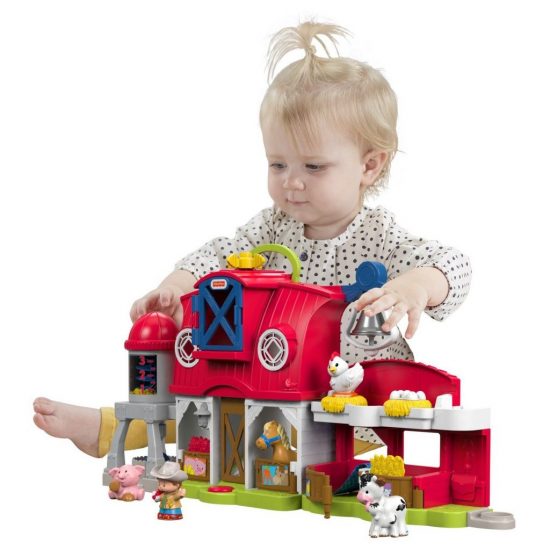 Cows and sheep and horses, oh my! Join Farmer Jed and his animal friends for some fun on the farm! You're little farmer will love exploring the new and improved version of this iconic toy, playing with the animals and dancing along with the songs and animal sounds.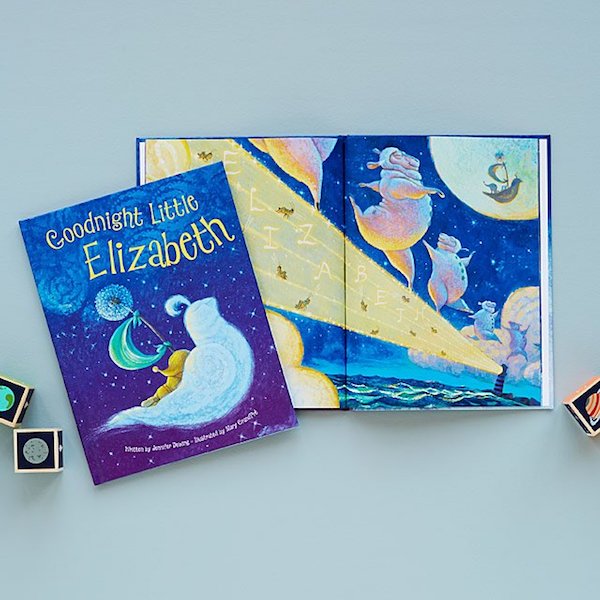 This beautifully illustrated goodnight book features your child's name on the front cover and throughout the story. A super special addition to any bedtime routine.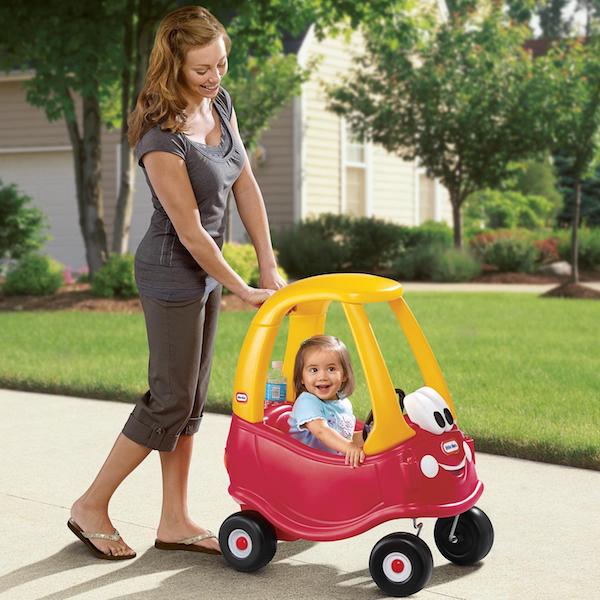 This old classic is a classic for a reason! The Cozy Coupe has a removable floor so toddlers who aren't ready to pedal alone can be pushed along with the convenient parent handle. With multiple design options and fun accessories, every kid will want to take a joy ride.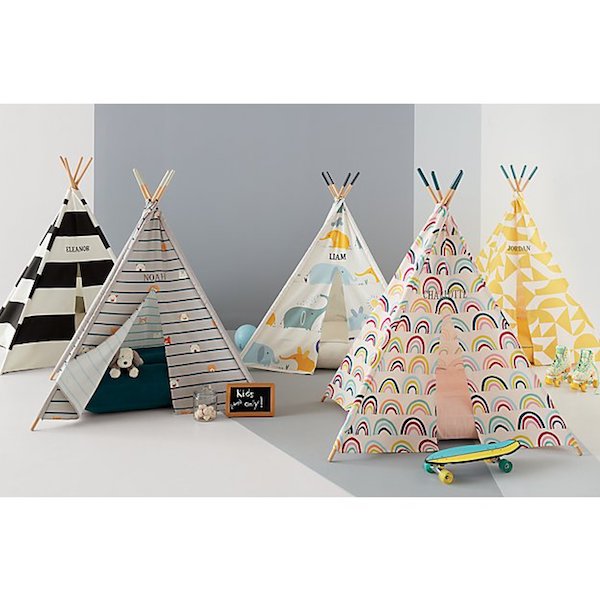 If you're looking for a gift that will inspire imagination and fun, this colorful teepee is just what you need! With multiple designs and durable cotton canvas, these beautiful teepees can be personalized with a child's name. A perfectly sized teepee cushion can be purchased separately.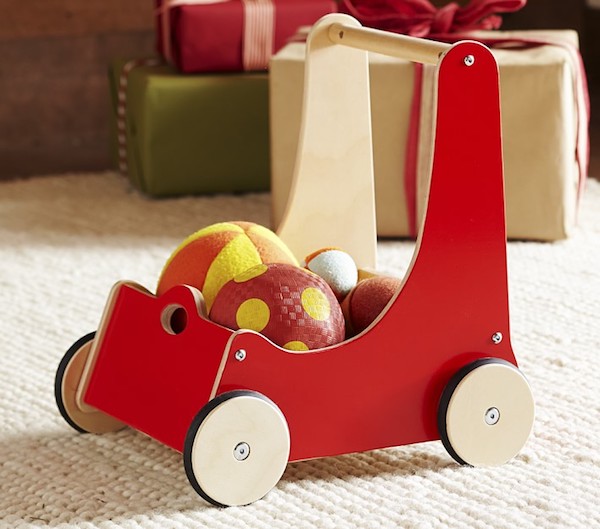 My little guy never wants to leave his favorite toys behind, even if it's just one room away! Help steady that early walker with this fun nursery push cart! Doubling as a mini wagon, this classic wooden cart will be a favorite for many years to come.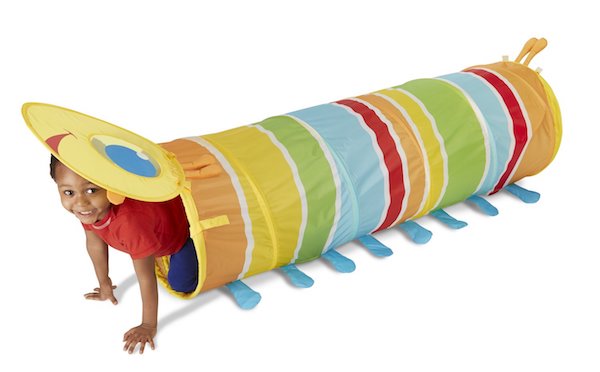 This Giddy Buggy tunnel will have your toddler and friends entertained for hours. The foldable tunnel is perfect for indoors, outdoors, and its durable material is easily wiped down.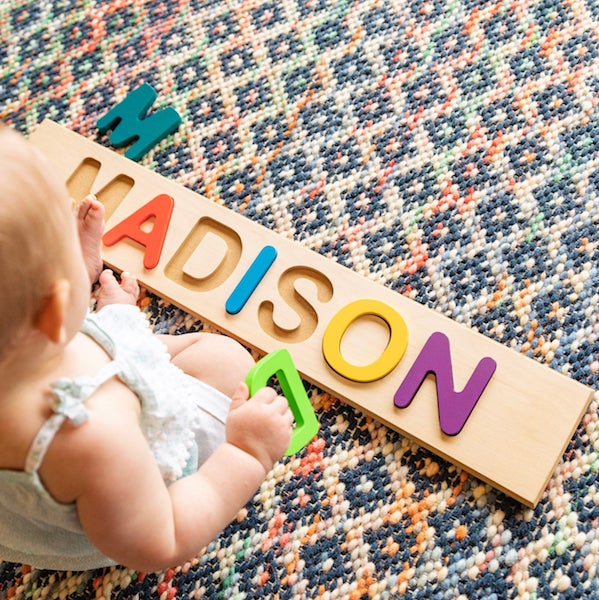 Your little one will love to see their name in big, bright letters on this adorable wooden puzzle. No matter how unique of a name, Etsy seller FatBrainToys will customize this puzzle just for your child.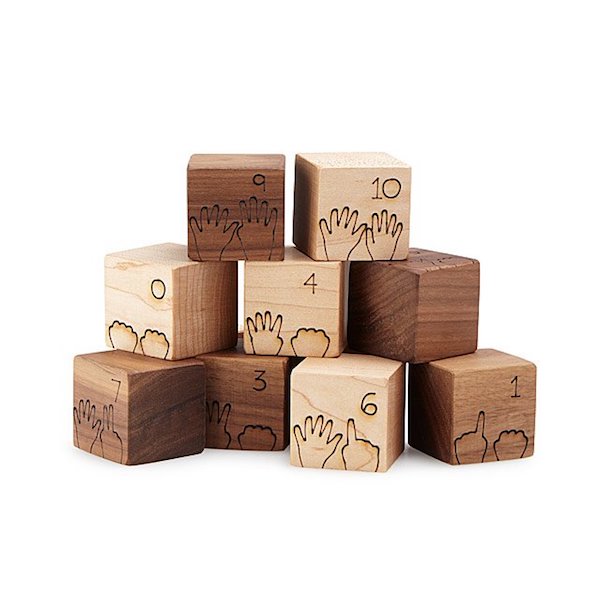 As a former teacher, I'm always looking for ways to sneak in a lesson and these blocks do just that. The beautiful wooden blocks allow toddlers to mimic numbers with their own hands and count to ten.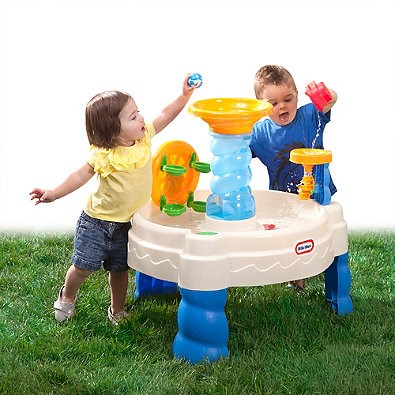 Creative play meets water fun in this Little Tikes Spiralin' Seas Waterpark Play Table. Kids can drop the balls in the spiral and watch them go down to the lazy river. The funnel, Ferris wheel, and squirt toys also guarantee a splashing good time!
Have fun and cherish each moment with your child!
For these gifts, and many others, check out our Pinterest board: Gifts We Love for a One-Year Old. And be sure to refer your friends and family to RegistryFinder.com, where they can quickly locate that Wish List you're planning to create!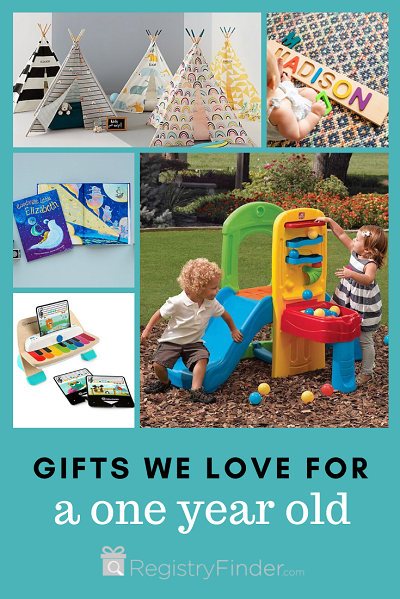 This post contains affiliate links. We may be compensated if you make a purchase by clicking on one of the links. Thanks for your support!
This blog was originally posted in 2015. Some of the gifts we originally fell in love with are no longer available, so our RegistryFinder.com contributor Kat Scharmann has updated our list to include a few new fabulous finds.
Featured image via @theeverymom, photo of @_mrs.elle by @beccaallenphotography