Baby showers no longer need to be bland. We say, out with the ducks and bunnies and in with a theme that suits the interest and personality of the expectant mom-to-be (and dad-to-be).
Whether you're throwing the event is for a close friend, family member, take a look at some of these clever baby shower trends to get your creative juices flowing.
A Baby is Brewing
This non-traditional, co-ed, beer-themed baby shower is so hot right now. Even to the point that it's becoming a theme for a "man shower" in honor of the dad-to-be (watch out ladies).
We love the idea of having burger sliders and any kind of easy-to-eat appetizers. This goes great with local beer or beer you've brewed yourself.  Of course, we suggest adding some non-alcoholic beer and sparkling grape juice for the mom-to-be.
We found these freshly brewed invitations for the event on Tiny Prints.
Take six baby bottles and fill them with six different beers. Have the guest guess which beers are in which bottles. To make it a little easier, let guest know what the six beers are. Also, provide Dixie cups to drink out of or all your guests will have to drink out of the same baby bottles (eewww).
Rock-a-Bye Baby Shower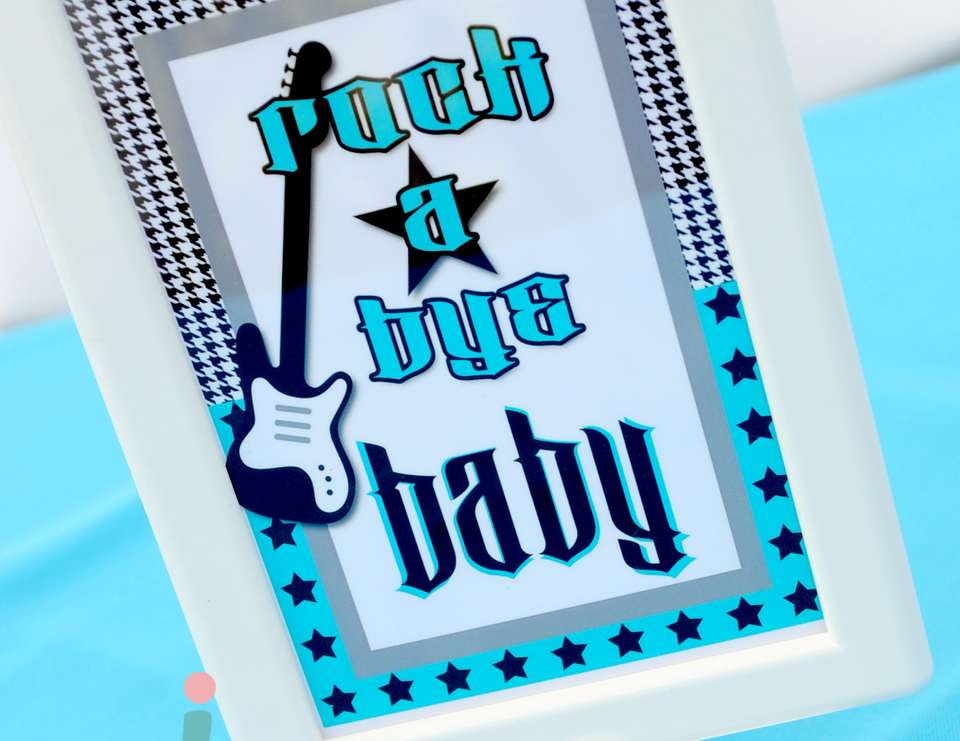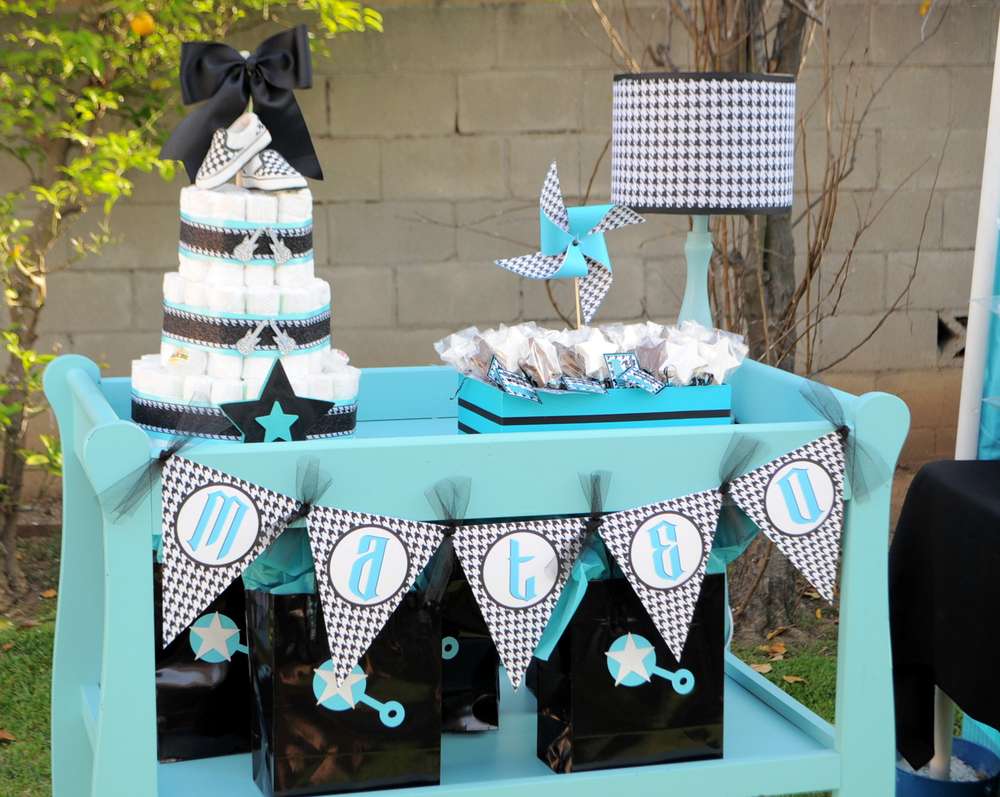 Images and theme inspired by a Rock-a-Bye Baby Shower on catchmyparty.com.
This baby shower theme is perfect for a rockin' mom-to-be! There are endless ways to decorate for this event. You can use retro rock posters, band t-shirt onesies, rock candy, cake pops as "microphones", personalized playlist, and pretty much anything music related goes.
For some music-themed games, you could try:
Name That Tune: play short clips of songs and have the guests name the song and the singer
Guess The Year: name songs or play short clips and have guests guess the release date of each song
Guess The Song: read lyrics to popular songs and have guests name that tune
Sing The Lyrics: play short clips of songs and then have guests sing the chorus
For a baby-themed twist, have all the songs you pick have the word "baby" in the title or chorus.
Baby-Q
Who doesn't love a good BBQ? Add a baby-to-be and it becomes a Baby-Q. This theme is perfect for summer! Go crazy with some gingham decor and find the perfect spot either in your backyard or out at a park. Check out some of these adorable decorations and favors we found at Target to help add some good 'ol country flare.
We love these little gingham favor boxes and we also found these burlap favor bags.
For invitations, jump on over to Tiny Prints, where you'll find a variety of Baby-Q and Back Yard BBQ Baby Shower themed invitations.
Tacos & Tutus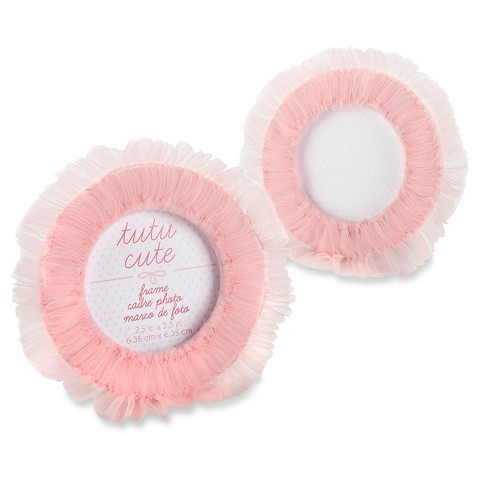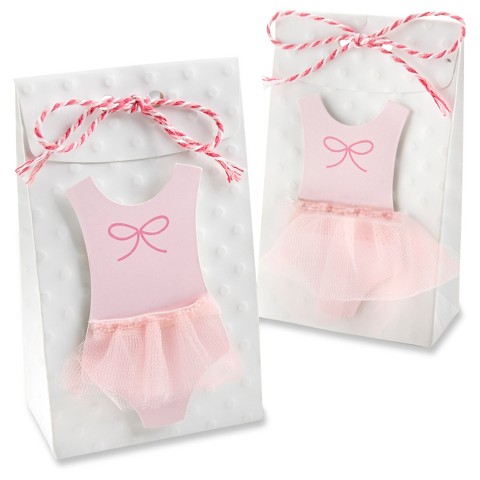 Welcome your little senorita into the world by celebrating with a Tacos & Tutus themed party!
We suggest creating a taco buffet spread. This allows you to prepare everything in advance.  Serve tacos with a variety of condiments so guests can build their own.  It'll make for a hassle free affair.
For decoration inspiration, we found these tutu cute accessories: Tutu Cute Favor Bags and Tutu Cute Tulle Photo Frames at Target.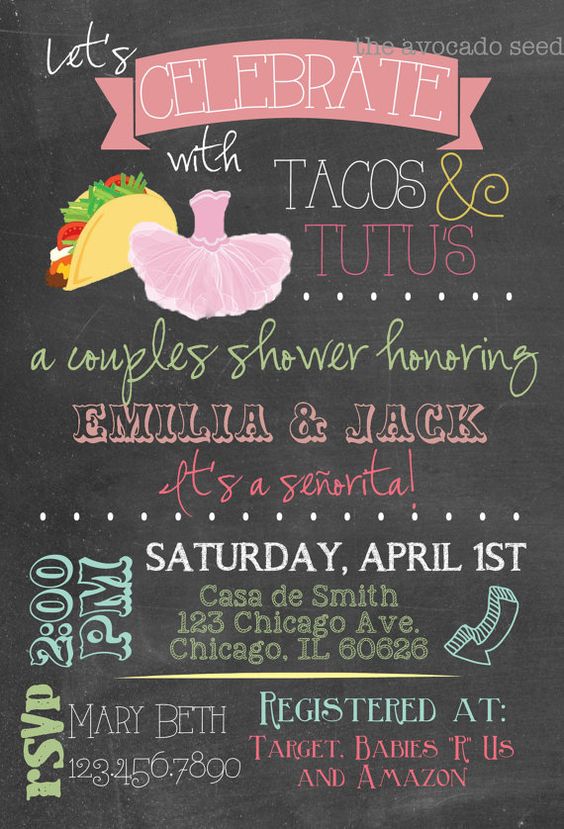 To spice up the party, before it even begins, we found these invitations on Etsy by The Avocado Seed.
So remember, the next time you're throwing a baby shower, remember: it doesn't have to be boring. Create a great shower with the themes you've seen here or jump on over to our Pinterest Board to see some more creative ideas.
Instead of including a list of the Mom-to-be's registries on your baby shower invitation, just send your guests to RegistryFinder.com where they can find all of her baby gift registries in one place!
-Written by RegistryFinder.com contributor Darcy Sullivan