I will never forget how excited I was to register for my first baby. However, when I became pregnant again, I had no clue what I'd need the second time around, and I did not have the extra time to make a registry because I was chasing around an 18-month-old who kept me busy for the majority of the day. So, moms, I get it!
Luckily, to make your second baby registry, you do not need to leave your house or do any research. By narrowing it down to 6 categories with just a few products in each one, we have made it easy for you to create a registry in just 15 minutes. You'll finish that registry faster than your child finishes an episode of Miss Rachel.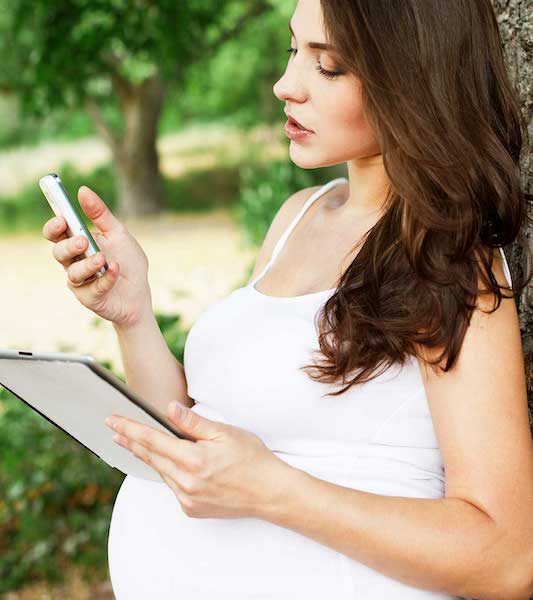 Why It's Easier This Time Around:
This is your second or third go-around with your baby products. You already have your major baby items, know your favorite brands, and know what you need. So, open another tab, head to Amazon, and start creating your registry.
There are six categories you'll want to consider as you register for baby #2:
We all know that Amazon has almost EVERYTHING, so making a registry is easy. Once you create your registry, Amazon makes it simple to modify your searches by department, price, and brand. As you browse the site, you'll see the "Add to Registry" option next to every product. Many moms don't know that Amazon does a 15% registry discount- Score! Let the fun begin!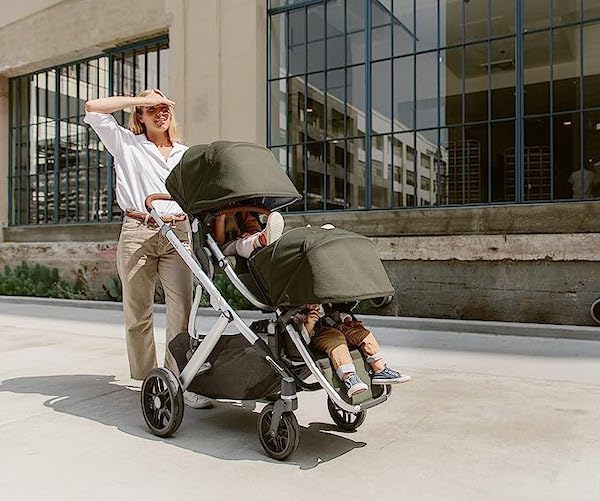 1. Upgrades to Your Existing Gear
If you chose the UPPAbaby VISTA for your first registry, your stroller decision has been made so much easier. Now is the time to add the necessary attachments for your stroller to turn into a double or even a triple. Amazon sells the second seat kit, the piggyback ride-along board, and other adapters that are super easy to find and add to your registry! If you never got a stroller organizer or Uppa cup holder the first time around, be sure to add it this time!
If your current stroller is only a single, then consider registering for a double stroller now. Amazon sells a ton of amazing double strollers such as Baby Jogger City Mini Double, Graco Ready2Grow LX 2.0 Double Stroller, or Evenflo Gold Pivot Xpand.
Next, double-check the infant seat you used with your first baby. Make sure that:
Your infant seat hasn't expired (check your manufacturer for details)
Your infant seat is compatible with the stroller system you plan to use (if you're upgrading to a brand new double)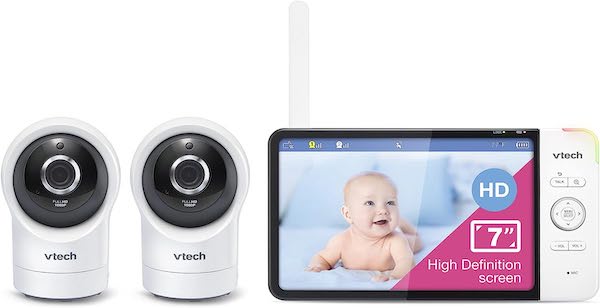 If you don't already have a video monitor that can add a camera, check out this Vtech one. Vtech is a very well-known brand, and they have a ton of great options for baby monitors. This VTech 7" double camera monitor has two cameras, a split screen option, and additional app compatibility.
2. Replacements for Worn Out Gear
Inevitably, second and third babies get all the hand-me-downs, but if it looks over-used, worn-out, stained, or pilled, then register for a newer version.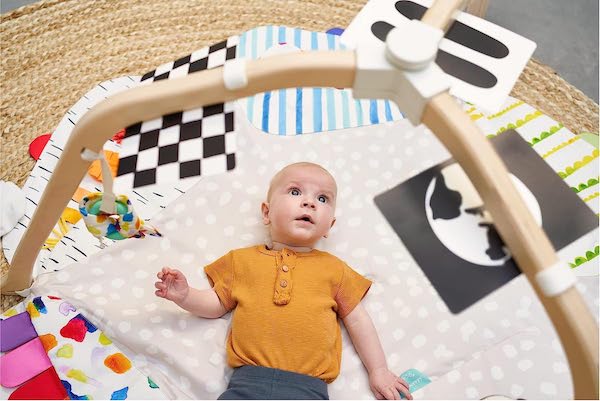 We love a fun cognitive development toy, so this Lovevery playmat is a favorite!
Playmats can get so dirty between children, so do yourself a favor and register a new one. We personally love this Play Gym by Lovevery for many reasons. It includes a guide for age-appropriate activities to promote brain and motor skill development, removable accessories that engage your baby, and four interchangeable learning card sets, and it can grow with your child and become a play tent.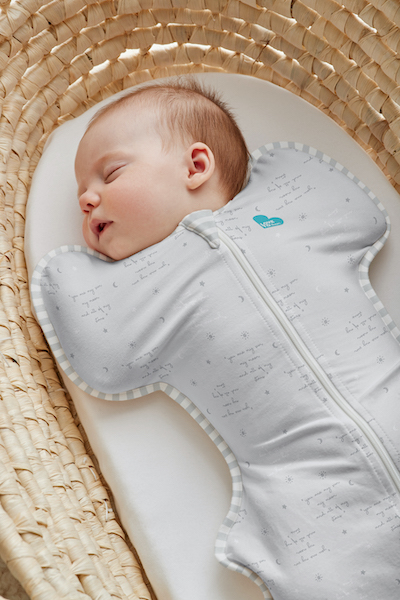 Other items you should refresh: swaddles (I love the Love to Dream Swaddle), your changing pad cover, bottles, and pacifiers.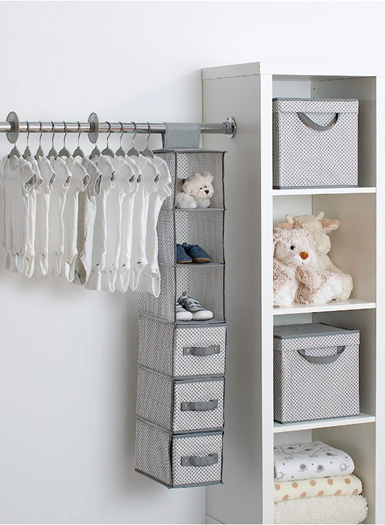 3. Gear to Keep You Organized: At Home and on the Go!
Whether this is your second or third baby, the number of baby clothes in all sizes can be overwhelming. This Delta Children Nursery Storage is a 48-piece set with 30 baby hangers, 12 closet dividers labeled according to size, three small bins, two large bins, and one six-shelf hanging organizer. Nothing makes you feel more prepared for your next baby, quite like an organized nursery!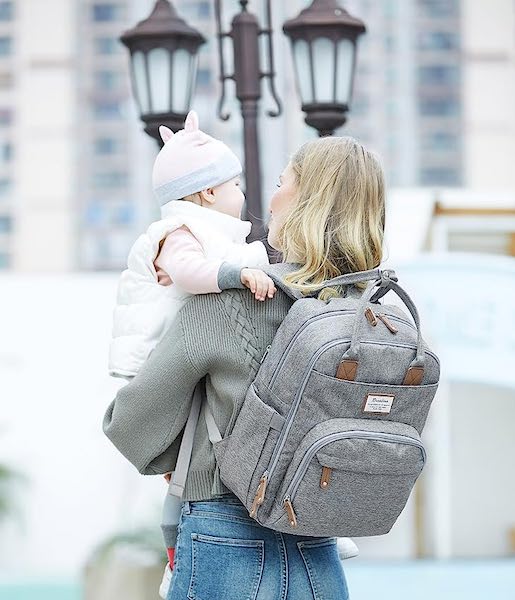 Depending on when you had your last baby, you may want to update your diaper bag to a larger size. Having both a toddler and a newborn required me to pack things to accommodate both ages. We highly recommend a backpack-style diaper bag with a lot of zippers, compartments, and storage.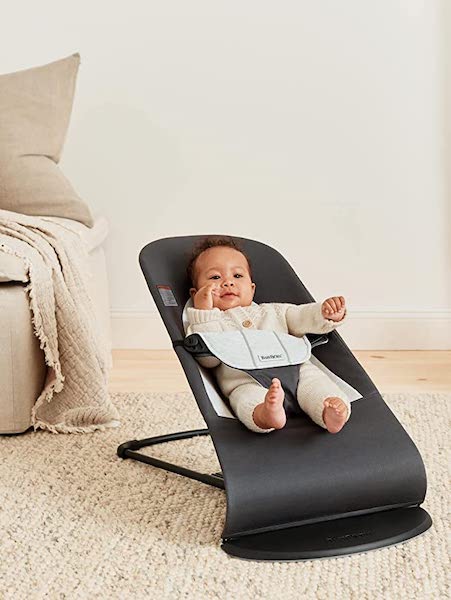 Your next baby will be your go-with-the-flow child, so having an easily portable seat for them is crucial. This Baby Bjorn Bouncy seat is so great to put anywhere in your house or on the go to keep your baby safe and give you a free hand. I love this product because pediatricians designed it, and it provides proper head, neck, and back support for your little one. It can be easily stored when you're not using it because it folds down completely. Another bonus is that it's machine washable! It is worth the splurge.
4. Gear to Keep You Efficient
Time is a precious resource, and any products that can help you maximize it are worth every penny!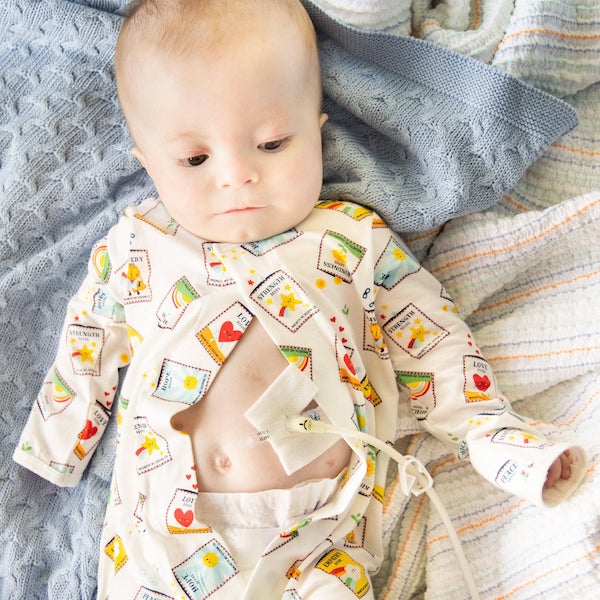 A friend gave me my first pair of magnetic pajamas, and let me just say- GAME CHANGER! Magnetic Me makes quick changes quick. Snaps are a nightmare when changing your newborn in the middle of the night. These pajamas pop open and then close together after you finish. They're also incredibly soft and comfortable. The nurses at the hospital were blown away by them.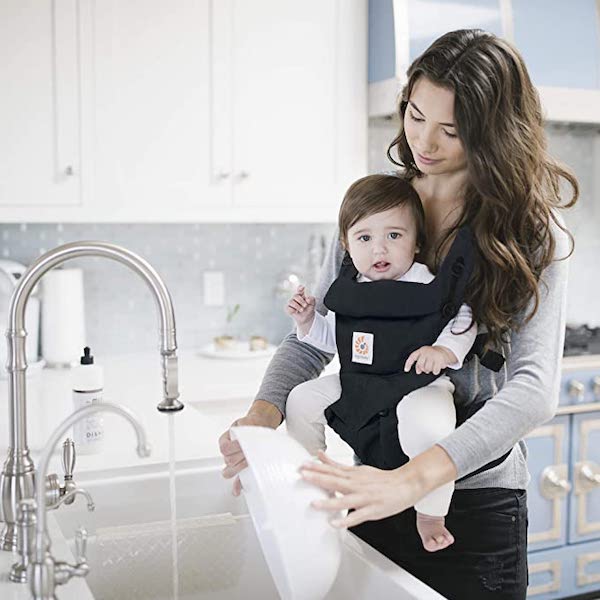 When I had my second baby, he LIVED in my baby carrier. We would go to the park and it was easiest to just strap him into my carrier and follow around my toddler. If you did not register a good quality carrier for your first baby, my suggestion would be to register the ErgoBaby 360. It has fantastic back support, it is easy to put on, and can be worn with a baby as early as seven to forty-five pounds.
If you know that you'll be using formula with baby number two, make your life easier by getting the Baby Brezza formula dispenser. It makes those middle of the night bottles way quicker by having the ability to set the ounces and the temperature within a couple of minutes.
5. Gear for Your Oldest Child
Even though this is a registry for your new baby, you can add a few items for your older one too!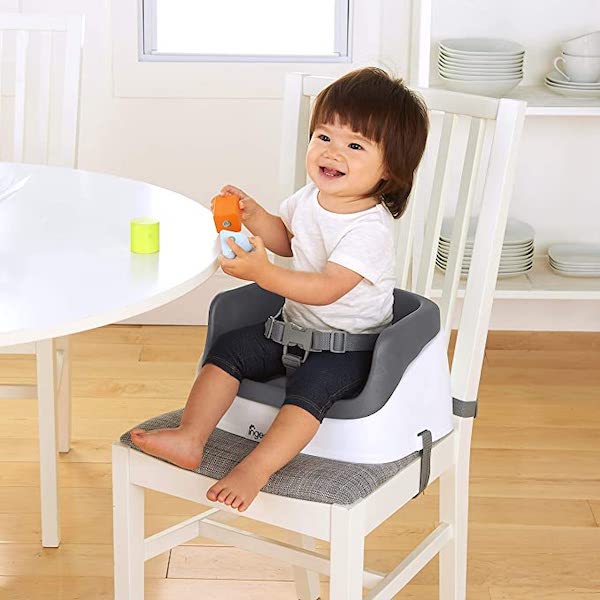 If your toddler is going to give up their high chair to the new baby but is still too small to sit in a regular chair, this Ingenuity high chair is a great transition booster seat for the table.
If your oldest is giving up their car seat for the new baby, you'll need to add an extra convertible car seat for them too!
6. Items Every Baby Needs
Whether they're the first or last babies in the family, your little one is going to need diapers, wipes, and bath products. Be sure to add the brands you have come to love to your baby registry.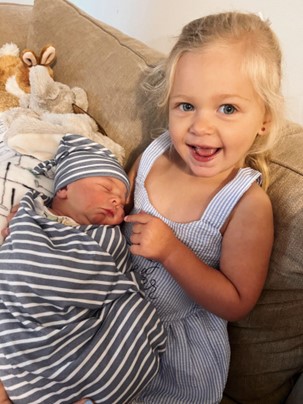 Adding another baby to your family may also be a scary or overwhelming thought. Just know, you're doing the best thing in the world for your firstborn by giving them a lifelong best friend. My babies meeting for the first time will forever be a core memory for me and I will never not cry at the thought of it. "Mom-ing" is so exhausting, but seeing your kids love each other is the best feeling in the world.
Ready to Get Started?
Head over to Amazon and created that baby registry and add the products you'll need for your new addition! Whether at home or on the go, I hope each product will help you enjoy the crazy, fun adventure of your growing family.