I get it, second-time moms. You're chasing after an older child, exhausted from pregnancy, and creating another baby registry seems like a chore you'd rather not take on right now. Well, I've got good news: you don't need to leave the house or do extensive research this time around to make it happen. Put your feet up, open up buy buy BABY® in another tab, and turn on the TV for some much-needed screentime for your oldest. I promise that by the time the latest episode of Paw Patrol is over, I can help you create the perfect registry for baby #2…or #3!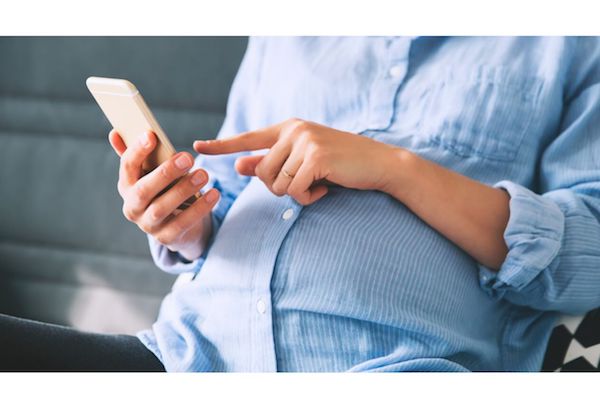 When I was expecting our second daughter, I made the mistake of not creating a baby registry. In my mind, I thought that a registry would look demanding; but instead, it left my family and friends wondering what to buy to congratulate us on the arrival of our little one. And while I received lots of cute gifts, I realize that a registry would've made gift-givers' lives easier and provided us with useful items we truly needed! Now that I'm pregnant with my third, I'm not making that mistake again!
Why It's Easier This Time Around:
You already have the major stuff, know your favorite brands, and you have a good idea of your parenting style and what products actually work. Simply head over to buy buy BABY and start creating your registry! buy buy BABY makes the process so quick and easy: once you've input some basic information, you're ready to begin adding items. As you browse the site, you'll see the option of "add to registry" next to each and every product. And you just can't beat their amazing selection of products, the expert guides and advice, the price match promise, and the registry benefits (my favorite is the 15% completion discount)!
Let's get started!
Updates to Your Existing Gear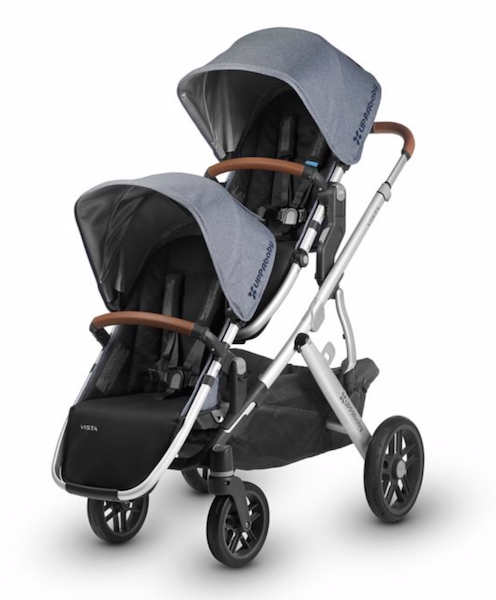 When you registered for your first, you might have chosen a stroller that could expand to accommodate more than one child. Add those necessary stroller attachments to your registry, whether it be a rumble seat or ride-along board for your oldest to use. Now is the time to add a stroller organizer and cup holder if you don't already have one!
If your existing stroller can't currently handle more than one baby, consider upgrading to a double now! Our reader favorites are the UPPAbaby® VISTA and the Baby Jogger® City Mini® Double Stroller.
Next, double check the infant seat you used with your first baby. Make sure that:
Your infant seat hasn't expired (check your individual manufacturer for details)
Your infant seat is compatible with the stroller system you plan to use (if you're upgrading to a brand new double)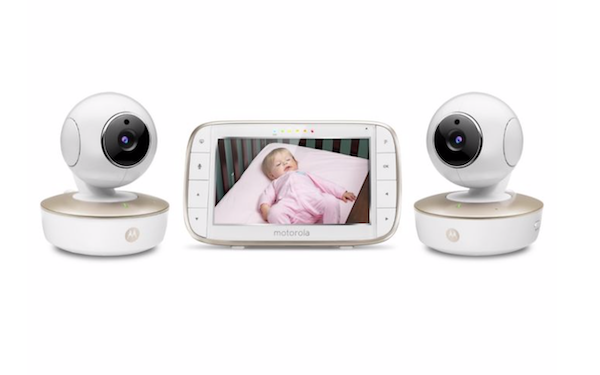 If you don't already have a video monitor, you're going to want to get a video monitor with multiple cameras and toggle feature between the two.
New Gear That Hasn't Been Used and Abused
Hand-me-downs are a fact of life for baby #2, but go ahead and refresh those items that may be stained, pilled, worn out, or discolored.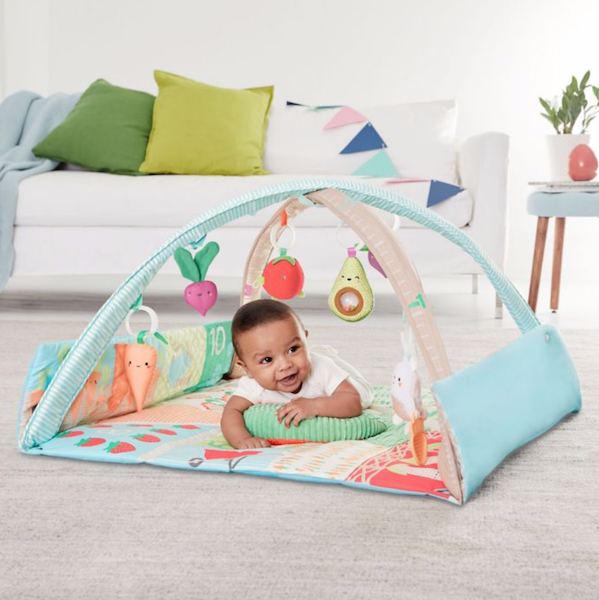 I knew I had to get a new activity mat for my third, and while there are lots of awesome options, I added this SKIP*HOP® Farmstand Grow & Play Activity Gym to my registry! I love the cute and colorful fruits, veggies, animals, and numbers, but what really sold me is that the arch converts to a growth chart once baby is older!
Other items you might want to refresh: swaddles (I love the HALO® SleepSack® Multi-Way Swaddle), your changing pad cover, and bottles!
Gear to Keep You Organized: At Home and on the Go!
Now that we're on to our third girl, I have to say that the amount of tiny clothes can be overwhelming! Get all of those adorable outfits, jammies, and shoes organized with hangers, closet dividers to organize different sizes, and a complete closet organization system. Maybe it's the tidying up trend of 2019, but this was my favorite part of getting ready for our third baby!

Depending on how old your kids are, you might need to start carrying diapers and snacks for two (or three). I highly recommend a backpack-style diaper bag: you're going to need free hands more than ever, and you just can't beat the storage compartments!

One amazing product I've learned about from a busy mom of four: this streamlined Baby Bjorn bouncy chair. It was a total lifesaver with my second, and the fact that it has 748 5-star reviews should tell you that it's worth the price tag!
What makes this bouncy chair so incredible?
It cuts down on clutter: fold it up and store it out of sight when not in use. You're going to feel overwhelmed by the amount of toys and gear for multiple kids, so the ability to get this out of the way is huge!
It subs for a high chair: If your older child is still using the high chair at mealtime, this works as a feeding chair for baby's first tastes of baby food!
It's perfect for on the go: bring it along to older siblings' soccer games and activities for the perfect spectator seat for baby.
It's machine washable: The entire chair is one washable piece of fabric that quickly slides off the metal frame!
Gear to Keep You Efficient
Time is a precious resource, and any products that can help you maximize it are worth every penny!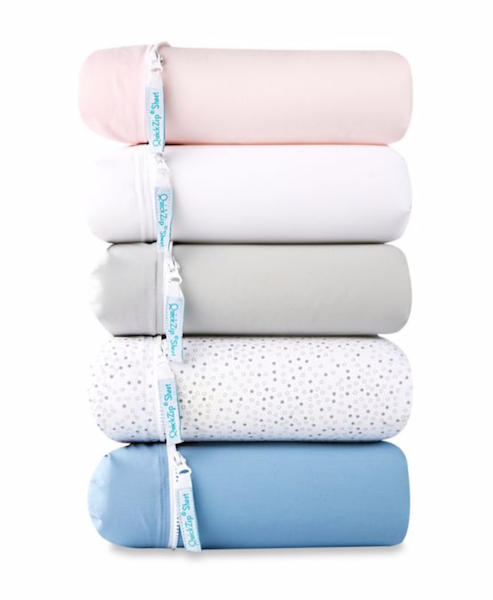 My favorite, favorite nursery item of all time (I'm not exaggerating) are these Quick Zip Sheets. Instead of having to remove bumper pads and fumble with a heavy crib mattress every time it's laundry day (or there's a mess to clean up), simply unzip the top sheet! I've had the same two sets for the past 5 years, so I'm adding another set to my registry this time around.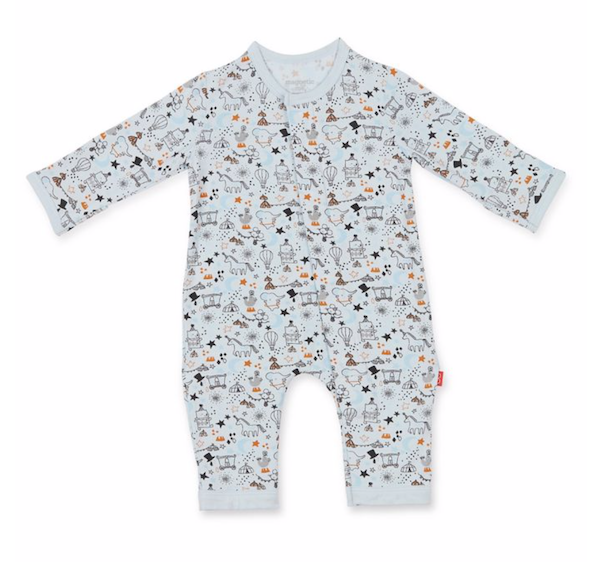 I recently discovered these magnetic jammies, and now I'm wondering where they've been all my (mom) life. If you've ever struggled with misaligned snaps in the middle of the night, you know what a game changer these magnets are!
Gear for Your Oldest Child
Even though this is a registry for your new baby, you can add a few items for your older one too!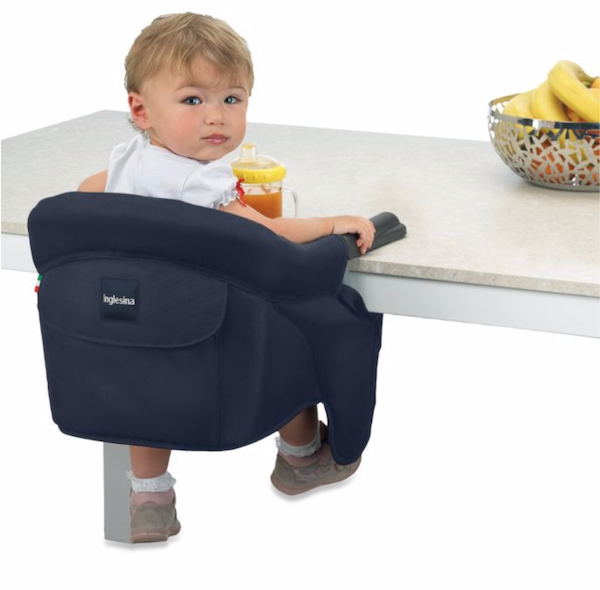 If your oldest is going to be "dethroned" from his high chair, but isn't quite ready to sit in a grown-up chair, this fast table chair is the perfect transition seat to the table.
If your oldest is giving up their carseat for the new baby, you'll need to add a carseat for them too!
Items Every Baby Needs
Whether they're the first or last babies in the family, your little one is going to need diapers, wipes, bath products, and lotion. Be sure to add your favorite brands to your registry for your newest little one!
Ready to Get Started?
Head over to buy buy BABY and start adding the products you'll need for your new addition! Whether at home or on the go, I hope each product will help you enjoy the crazy, fun adventure of your growing family.