Take the quiz with your partner to find the perfect anniversary gifts that will make them feel extra-special.
The five love languages were developed as a tool to help couples connect on a deeper level by understanding how they received love as individuals.
They include words of affirmation, quality time, physical touch, acts of service, and receiving gifts — and can be a springboard for inspiration when it comes to celebrating your love. Especially anniversaries.
I love the idea of using your partner's love language as inspiration for an anniversary gift, especially since I still rely on that old-fashioned anniversary materials list to kickstart my own inspiration.
To discover your love language, sit down with your partner and take the online quiz (it takes about 10 minutes each). The results are broken down by percentage, so you can see how both you and your spouse best receive love and start brainstorming the perfect gift. If you need some help, we've got you covered. Keep reading to find unique anniversary gifts for every love language.
Words of Affirmation | Quality Time | Physical Touch | Acts of Service | Receiving Gifts
Words of Affirmation
If your partner's love language is best spoken out loud, think about anniversary gifts that put your love into words.
When it comes to just about any topic, poetry seems to put feelings into words better than just about anything else. If you can't seem to find the right way to tell your spouse how much you love them, let some of history's greatest poets do it for you. A few favorites include Yung Pueblo's Clarity & Connection, Sincerely by F.S. Yousaf, and Home Body by Rupi Kaur.
Love Letters
On the other hand, maybe you know the exact words you want to say, and you want to put them down on paper so they're always within reach. As always, Artifact Uprising can help you put together a unique book filled with your personal messages of anniversary love that will fulfill your spouse for years to come simply by flipping through the pages. You can even add your own photos to the books for a beautiful walk down memory lane.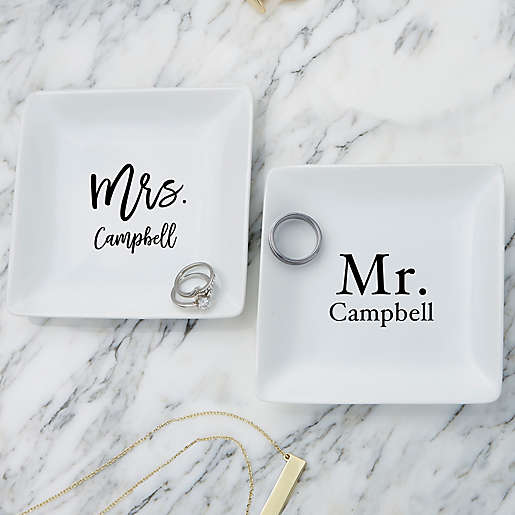 Engraved Keepsake
Sometimes, the smallest phrases can bring about the biggest emotions. "I love you," "I do," "I'm pregnant" — you get the picture. If you're looking for an anniversary gift for a spouse whose love language is words of affirmation, consider engraving a keepsake item with a phrase or message that holds meaning between the two of you. Think ring holder, watch box, or money clip.
Video Montage
This one may take a little while to put together, but the payoff will be so worth it. Collect all the videos from the previous year you've spent with your spouse, and record videos of yourself with messages of love. Then, put them together (or have someone who's tech-savvy take on this step) for a truly special anniversary gift they'll always remember.
Quality Time
Undivided attention is the name of the game when your partner's love language is quality time, so consider an experiential gift that keeps the focus on the two of you.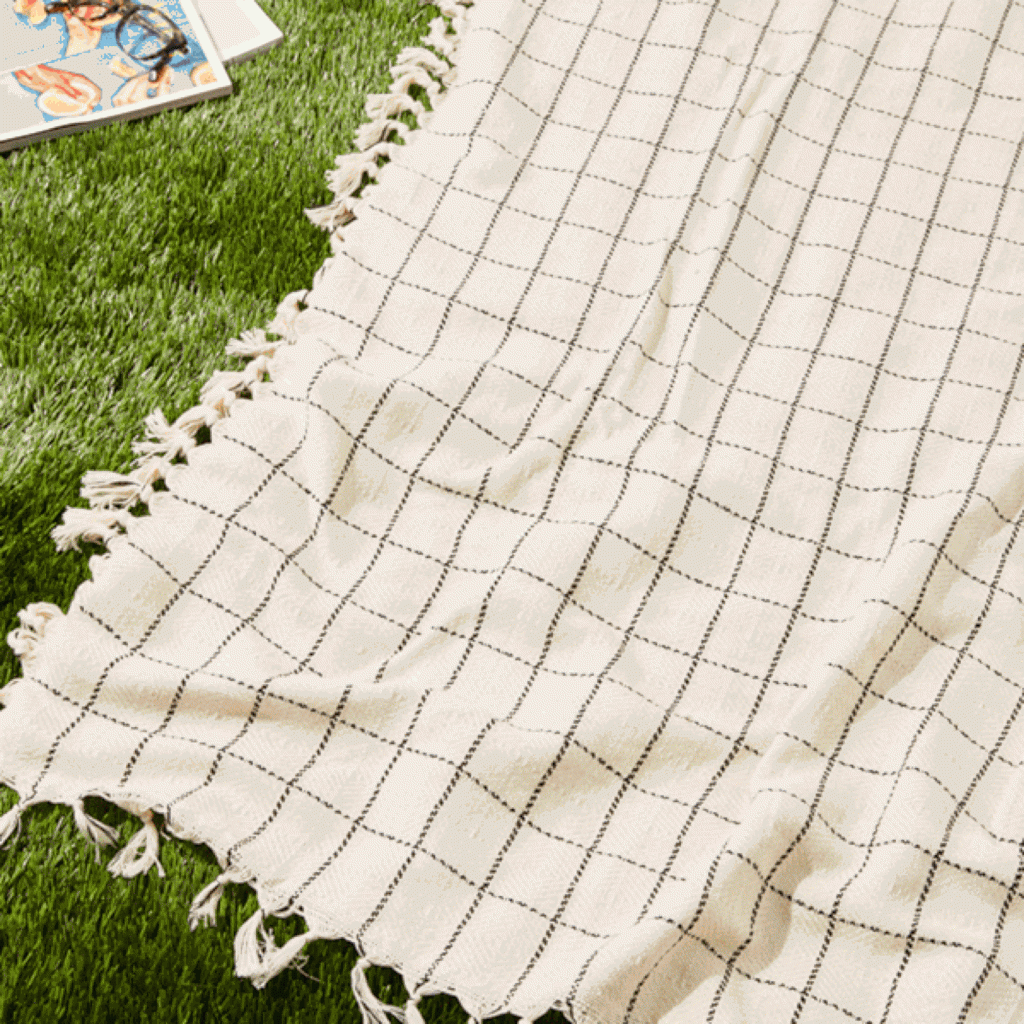 Outdoor Picnic
Spending time together in nature is one of my favorite ways to spend quality time with my husband. Pack up a blanket and a picnic basket with your spouse's favorite lunch spread (don't forget the bubbly!) and head to a local nature preserve, state park, or botanical garden to celebrate your anniversary without any distractions.
Vacation
If you can swing it, and safety measures allow, spring for a vacation with your spouse to celebrate your anniversary. Make a point of staying as technology-free as possible throughout the trip to maximize on quality time — bonus points if you book an experience like a couples massage or private dinner for two.
Romantic Dinner
Speaking of dinner for two, if a vacation isn't in the cards, you can skip the trip and celebrate your anniversary with a romantic evening together. The main point is — you guessed it — making the most of the time and engaging with your spouse. Book a table at your favorite restaurant, dress up, and look into each other's eyes all night long as you reminisce on the last year.
Cooking Classes
If you're a couple that loves to collaborate in the kitchen, then a cooking class is a great way to celebrate your anniversary! Look into local offerings and schedule your date night — Sur La Table offers classes in-store at a variety of locations. You'll have a blast bonding over the process, and the final result will be too good to forget.
Physical Touch
Gifts that bring you closer together are the perfect anniversary surprise for a spouse who feels sparks every time you touch.
Couples Spa Treatment
It doesn't get much more romantic than a couples spa treatment, especially with a spouse whose love language is physical touch. Many spas offer private rooms for couples to enjoy chocolate-covered strawberries and champagne while lounging by their own private pool or hot tub. Who wouldn't love that?
Dance Lessons
I don't know about you, but whenever I see really good dancers doing a tango or a salsa — heck, even a waltz can be seductive — I can feel the passion. Dancing brings you close, making it a perfect activity for a spouse that loves physical touch. As long as you don't have two left feet, you'll have fun learning something hand-in-hand.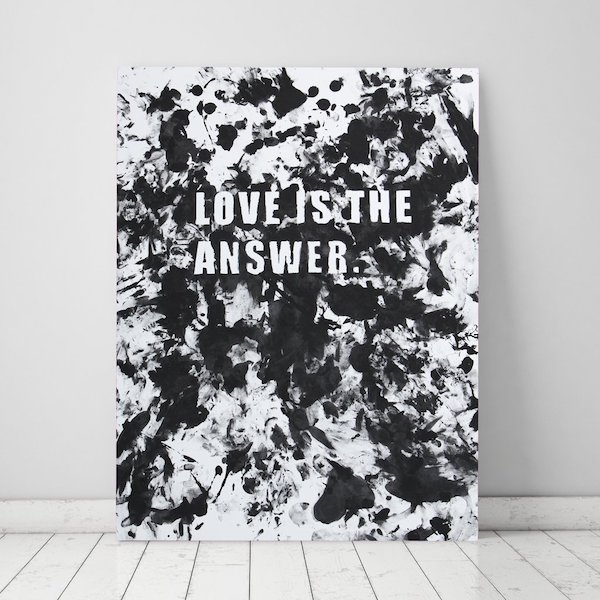 Love Is Art Kit
Just like love, creating a work of art requires patience, vision, and an open mind. Love Is Art is a gift that gives you the chance to create a completely one of a kind piece of artwork with your partner — using your bodies. The kit comes with everything you need to paint, including the canvas and clean-up supplies to keep your house splatter-free.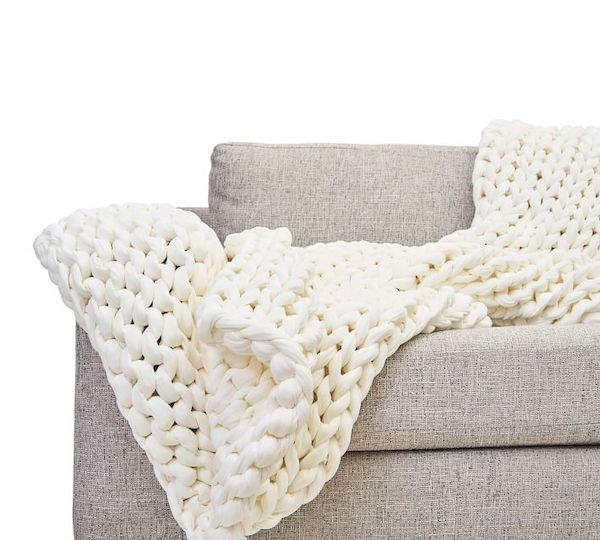 Weighted Blanket
A weighted blanket can be a big comfort for anyone who craves physical touch. To determine how heavy you should go, pick a blanket that's ten percent of your spouse's body weight, plus one or two pounds. The added weight helps soothe anxiety and improve troubled sleep — which can come in especially handy for the times you can't physically be there.
Acts of Service
When your spouse values acts of service above all, your anniversary is the time to pull out all the stops.
Coupon Book of Favors
If your spouse seems to be able to somehow get everything done and still have time to spare, show them how much you appreciate them with a custom coupon book. Fill in the blank pages with favors you know your spouse is sure to cash in on — think filling up the gas tank, doing the grocery shopping, planning a family outing, or taking over dinner for the week.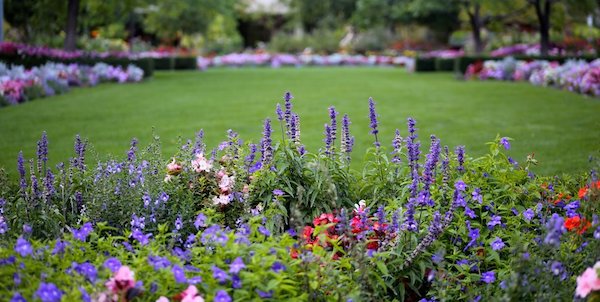 Plant a Flower Garden
Bringing home a fresh bouquet of flowers always goes a long way — it's a sweet-smelling reminder that you've been thinking about your spouse. For those of you with outdoor space, plant a flower garden as an anniversary gift. It'll bring color and beautiful accents to your landscaping and provide you with DIY bouquets year-round. Don't forget a vase!
Plan a Party
One of the best things you can do for a spouse whose love language is acts of service? Throw them a surprise anniversary party! They'll love that you put so much thought into putting together an assortment of their favorite people, foods, and entertainment for a night of fun and celebration. And they'll especially love that they didn't have to lift a finger to make it happen.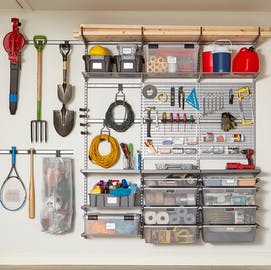 Hire Professional Organizers
Anyone whose love language is acts of service will absolutely LOVE this gift! Look up professional organization services in your area (the Container Store is always a good bet) and enlist them in getting your home in complete order — or have them tackle a trouble area that you know needs attention. The best part? You'll both be able to enjoy the results of this gift.
Receiving Gifts
Be careful with this love language — don't confuse it with materialism. Your spouse is looking for a heartfelt anniversary gift that's been thoughtfully picked out.
Subscription Box
Does your partner love cheese? Are they obsessed with the latest makeup trends? Do they live to cook? A curated subscription box makes a wonderful anniversary gift — with so many out there to choose from these days, you're guaranteed to find something that's as unique as they are. And since most boxes arrive monthly or quarterly, this is a gift that truly keeps on giving.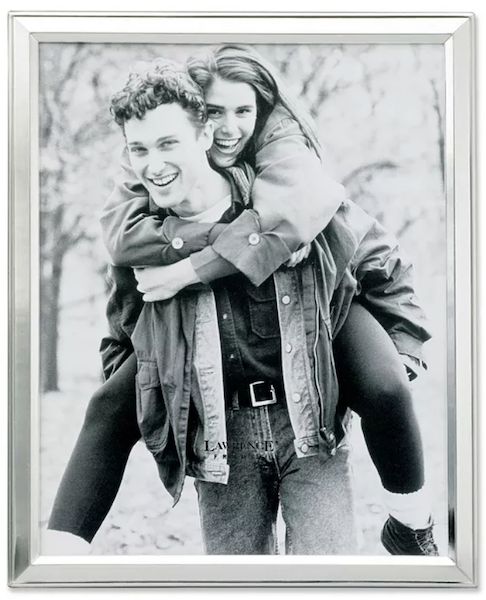 Framed Photo
In today's digital world, printed photos have become increasingly rare. Print a photo of you with your spouse that brings back good memories (CVS and Walgreens are always great options), then find a frame that speaks to your partner's style. Having that visual reminder of your love will bring a smile to their face for years to come.
Event Tickets
We've all missed live entertainment over the last year, so if you have the opportunity to safely attend an upcoming event, consider buying two tickets to surprise your spouse on your anniversary. Go see your favorite musical artist, sports team, or off-Broadway musical for a special night of celebration.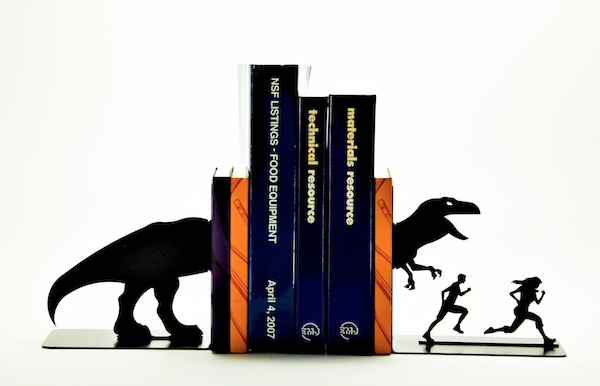 Something Handmade
A one of a kind, handmade gift goes a long way, and with Etsy, it's never been easier to find the perfect gift. Maybe your dino-loving bibliophile needs some bookshelf support, or maybe their arms get tired from lifting the camera on your travels abroad — at the end of the day, it's all about giving a gift that reflects your partner.
Knowing your love language — and that of your partner — can come in handy in so many situations, including gift-giving! It's almost like having a secret superpower when you get to understand your spouse a little bit more. Who knows, you may even learn something new about each other — cheers to that!