When my son was born this past September, I knew lots of newborn cuddling would dominate my fall. What I didn't expect was just how much our sweet boy would love and need to be close to his mama. With the addition of a baby in our home, there were more chores than ever to cross off our lists and events we still needed to attend. How was I going to do laundry or load the dishwasher or get out of the house with such a snuggly little guy?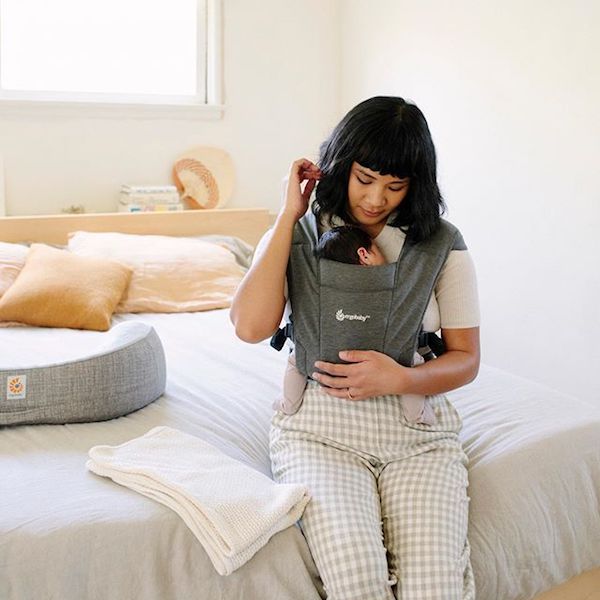 Enter the magic of babywearing. Like any first time mom, I followed the registry guidelines and registered for a few baby carriers, not sure which our baby would prefer (or if he'd like any at all!). Thankfully, he did! I started introducing the newborn carrier in his early weeks of life, just around the house in the mornings and eventually when we were out at the store or visiting family. A snug baby carrier kept my cuddly newborn close, protected and feeling secure. And it was amazing for me as a mom: hands free, crossing things off my ever growing list and still getting to love on my baby.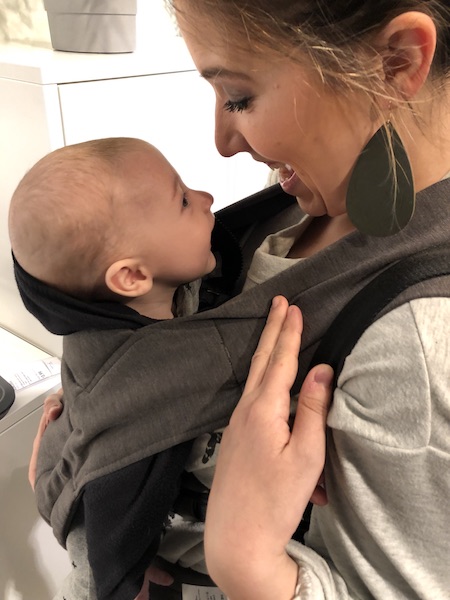 So what kind of carrier do you need on your registry? And why should you choose babywearing?
First, babywearing comforts your baby. Remember, your baby just left the dark, warm, security of your womb to be met by the bright, cold and loud world. Wearing your newborn close to your chest keeps them cozy–which is probably their greatest need. If they're snug and cozy, they're generally content and happy. Second, babywearing is simple, especially with the ErgoBaby Embrace.
The Embrace marries the coziness of a soft wrap carrier with the ease and comfort (for mama) of a more structured carrier. Its stretchy, yet supportive fabric wraps your baby with warmth and closeness. So many first time parents are intimidated by fancy, intricate looking wrap style carriers. ErgoBaby Embrace wipes away those fears with its ease and simplicity. It buckles onto the wearer with no excess fabric or complicated wrapping. Easy enough to do with just one set of hands!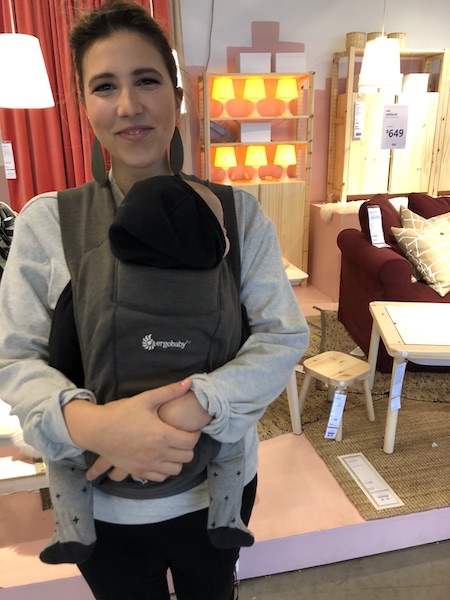 There are so many instances when wearing the ErgoBaby Embrace is convenient and smart!  Of course I think of the practical ones: wearing him around the house while I tidy up or do a little bit of work at my computer, wearing him to church or family functions or wearing him to the park for walks. But I also think of that first trip to the store by myself. Before I left, I remember thinking HOW in the world I am going to push a stroller and a cart or finagle an infant car seat into the shopping cart (not recommended)?! Thankfully, the Embrace saved the day. It's a no brainer now to choose to wear my baby and push a cart through the store with no fear!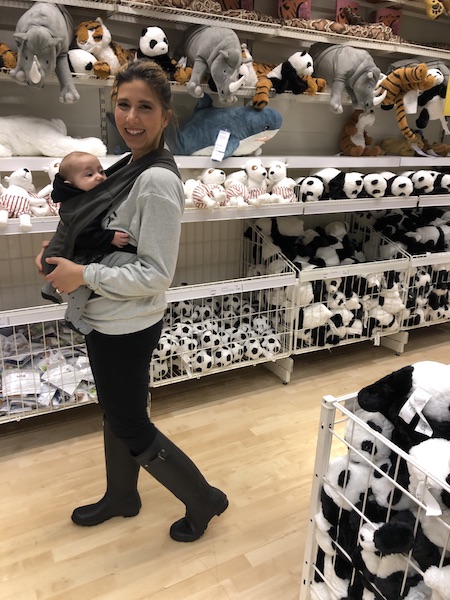 A few more reasons to love the Ergo Embrace:  our son loves how close and snugly he fits against us. He feels secure and close enough for me to kiss the top of his head and look right at him.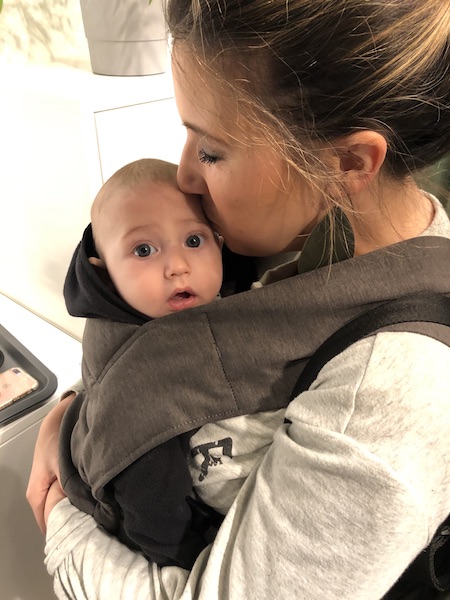 I've said it before, but I'll recommend backpack diaper bags forever. Their hands free functionality is the biggest selling point and I can wear it easily while also wearing the Ergo Embrace with baby! Everything I need is strapped right to me and it makes errand-running a little bit simpler than maneuvering a big cart or loading down a tote bag style diaper bag.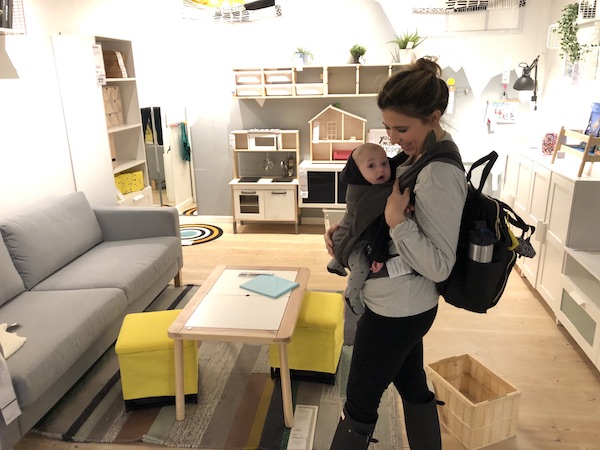 But what I think I love most about the ErgoBaby Embrace is that both my husband and I can wear it. My husband is 6 foot 2 and towers over my frame. Other carriers and wraps were designed with sizes, meaning I was the only one who could fit into the specific ones we had.  That's not a problem with the Embrace. The buckles adjust easily to fit him and both he and our son love it! Now when they come downstairs in the morning to make breakfast and get their days started, they can do it together- hands free!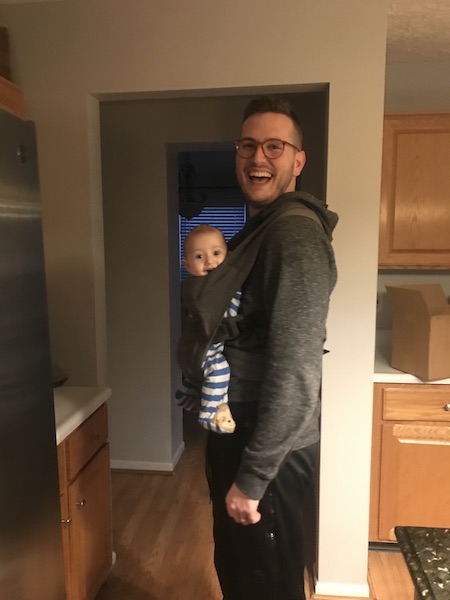 The Embrace Carrier gives the support of a structured carrier, with the coziness of a soft wrap style carrier. It is compact enough to roll up and fit in a diaper bag when not in use. It's comfortable and supportive for both parent and baby. And it's truly life changing for first time mamas. You get the best of both worlds: sweet baby snuggles and the dishwasher unloaded. And isn't that the dream of every mom everywhere?