Celebrating upcoming nuptials is a long-standing tradition, typically involving an all-girls bridal shower (and there's nothing wrong with that). However, as men have become more involved with the planning and events surrounding the wedding, and women have besties of both genders, men are being included in the fun with a co-ed wedding shower.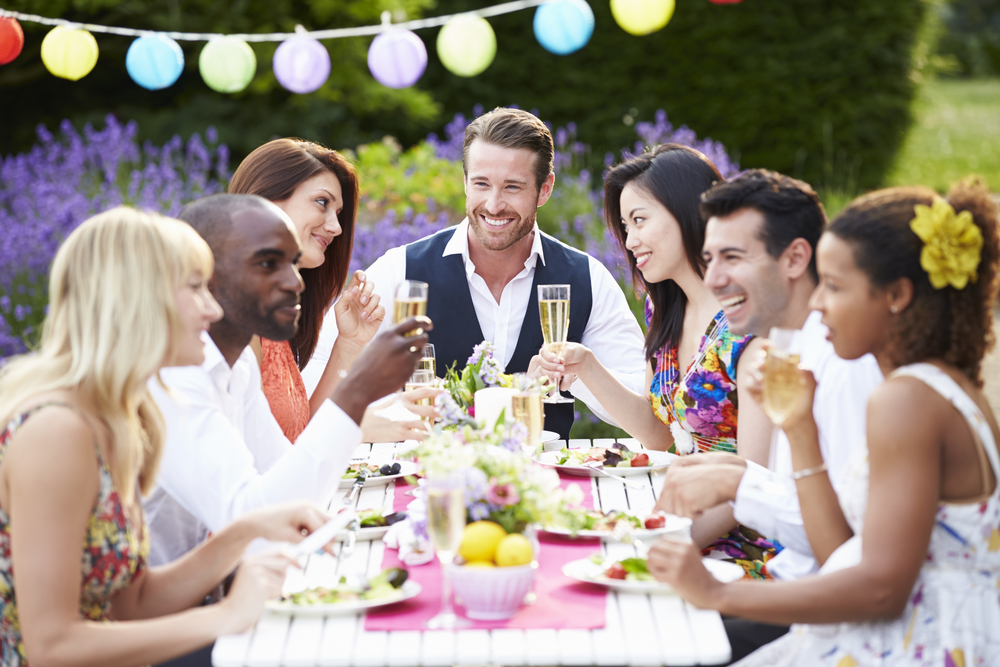 Originally, we weren't sure if co-ed wedding showers were here to stay, but we are happy to say that they have continued to gain steady popularity over the past few years.
These commingled parties also go by the names of:
Jack & Jill showers
His & Hers showers
Couple's showers
We've got answers to the questions everyone's asking about this trend and some awesome tips for hosting and attending his and hers wedding showers in style.
So, is a co-ed wedding shower similar to the traditional ever so girly bridal shower?
No way! Couples wedding showers are more like cocktail or dinner parties (or cookouts – if you're going casual). That's right; it can be as simple as firing up the grill and having a low-key celebration.
Who hosts the event?
A co-ed shower can be hosted by friends of the couple, the maid of honor, best man, entire bridal party, or extended family members.
Who gets invited?
Female and male relatives, as well as the wedding party and close friends should be invited. It's still a "shower" so everyone will bring a gift. Therefore, you don't want to invite anyone that is not on the wedding guest list.
We recommend that you send out invitations with plenty of notice prior to the event – at least four to six weeks. You can find a large selection of invitations for his & hers wedding showers over at Etsy.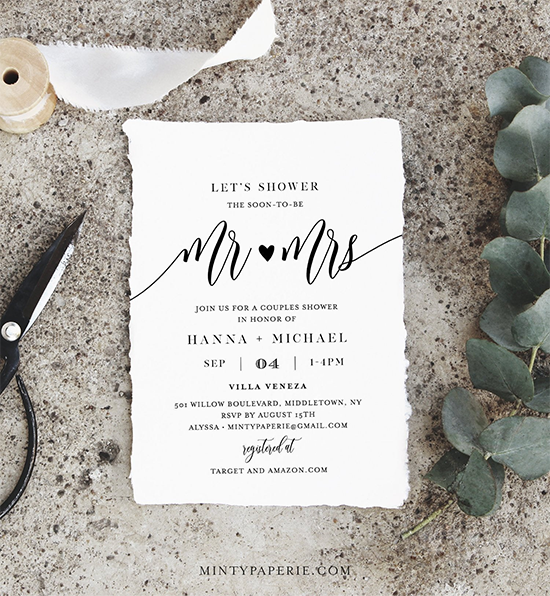 What should the theme be? Or, do you really need a theme?
Pick a theme that matches the couple's personality.
Here are two of our top picks: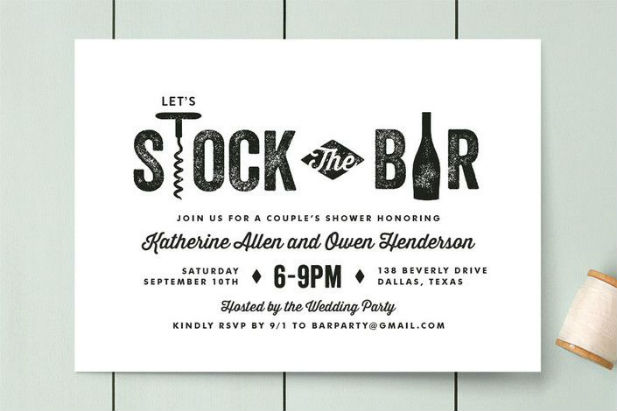 Simply ask guests to bring two bottles of their favorite wine or spirit– one to stock the couple's new bar as a married couple, and one to open and try at the party. Check out more over at myhotelwedding.com.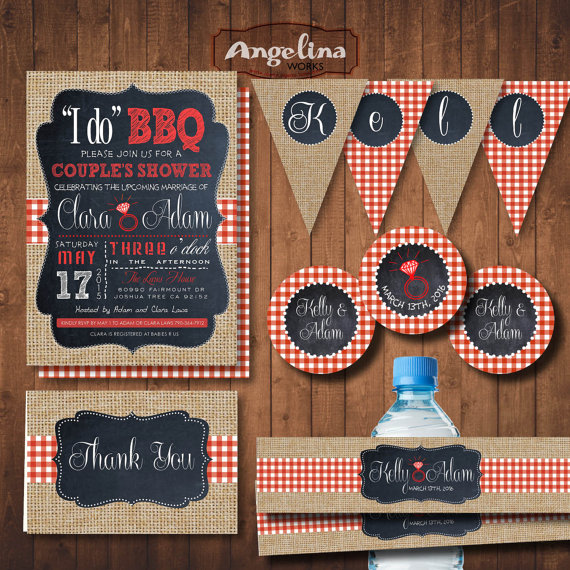 A BBQ is perfect for a casual couple. Check out this adorable invitation pack from Angelina Works on Etsy.
If you don't want to have a "themed" party, go neutral with the color palette for the event. You don't have to have a theme, to have a great party.
What types of games & activities are appropriate?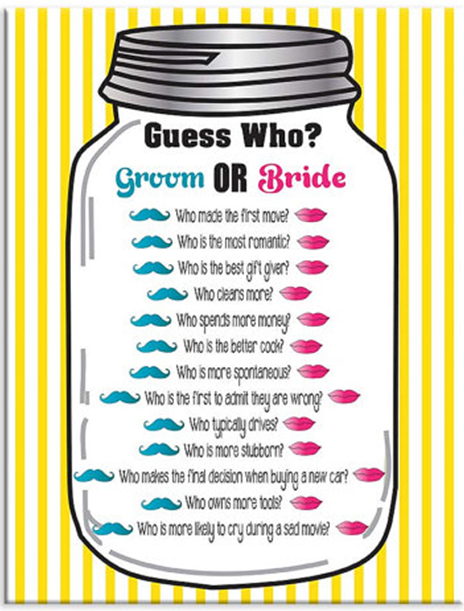 Again, this isn't the traditional bridal shower; make sure if you're going to have games at the event that you make them interactive and gender neutral. For an active young couple, you can have a friendly tournament of guys versus girls volleyball or softball. Or go more traditional – Etsy has a great selection of games you can order like "Guess Who" or "He Said or She Said" customized to fit the couple.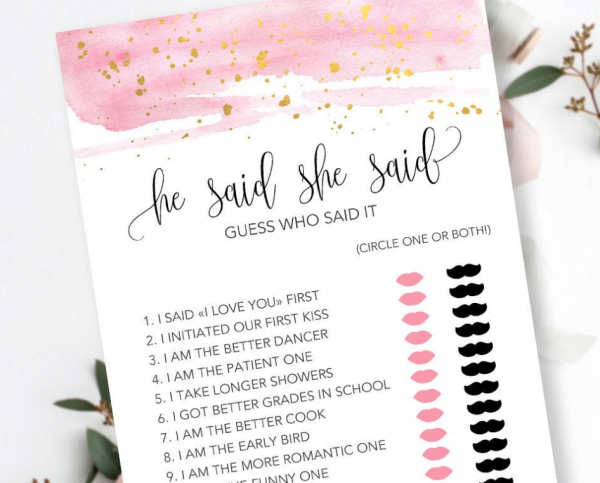 How much food and drink do I need?
Everyone always wonders how much food and drinks they should prepare for a party. We love this guide from Chickabug on how much to serve at a party.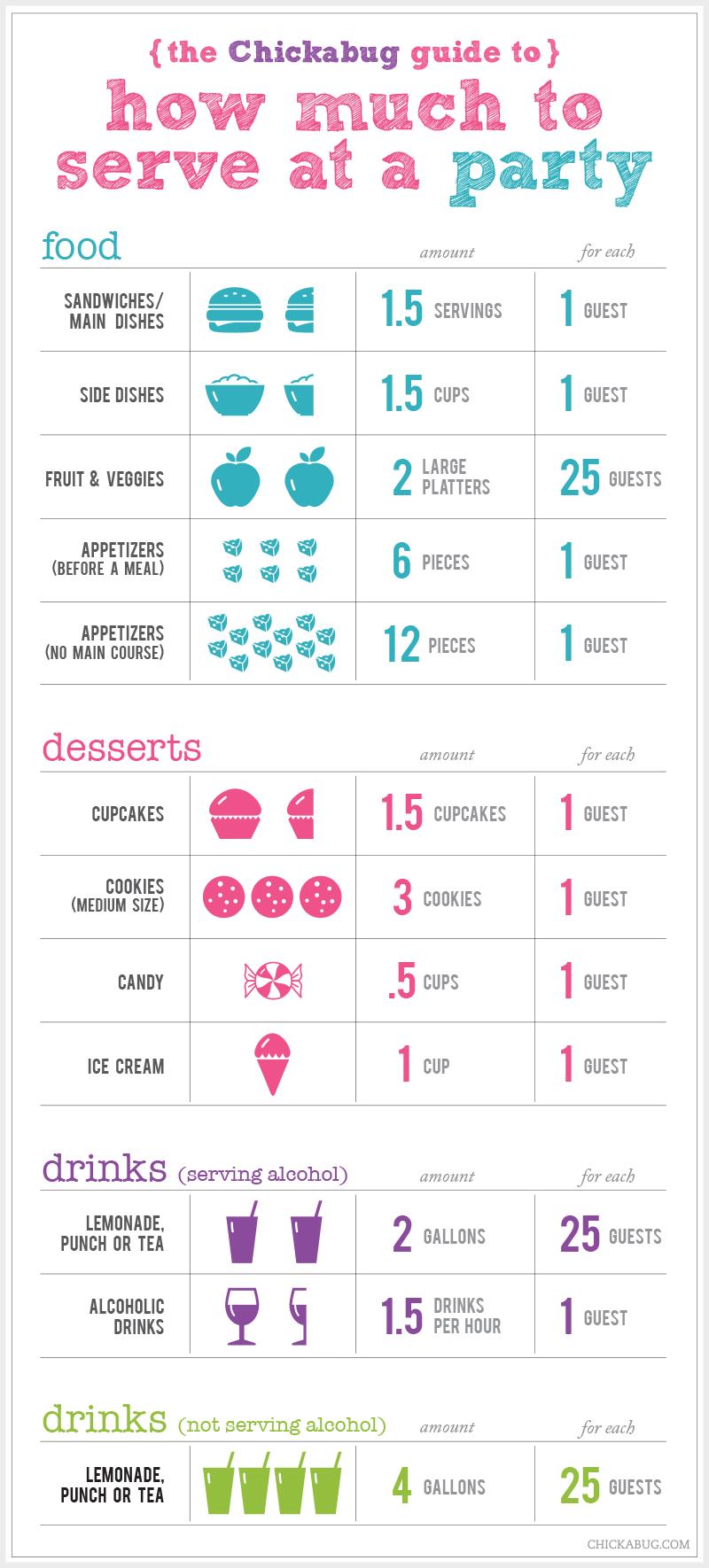 What about gifts?
The easiest way to guarantee that the to-be bride and groom get exactly what they want is to tell your guests to go to RegistryFinder.com. If you search one of their names on RegistryFinder.com, we will even give you a single link to all their registries. You can then include that link with your shower invitation.
Get the Party Started!
We hope that we've answered all your questions about hosting a co-ed wedding shower and that you now have all the inspiration you need to throw a great party!
If you have any additional questions, please stop by the Ask Cheryl page and submit your question. We will email a response to you and your question may appear in on the Ask Cheryl Etiquette Blog of the RegistryFinder.com website.