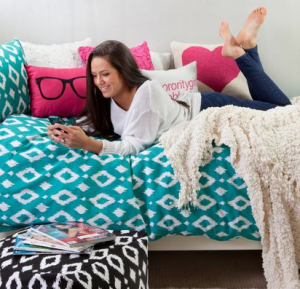 It's that time of year again, our recent High School graduates are preparing for college.
For parents, it comes with mixed emotions. If you're like me, you're happy they are about to start the adventure of a lifetime and take the next step to becoming an adult; but you're also sad they will be leaving home.
One thing that can help you and your student prepare for this major transition is shopping for all the necessities of their new life in college. This may sound shallow, but I can speak from experience that shopping with my son and picking out all the things he needed for his dorm helped me accept that he was really leaving. It's basically Back-To-School shopping on steroids. For us, it was a fun, bonding experience.
Here are my favorite stores that specialize in outfitting your student with everything they'll need.
This is where I went with my son to buy almost everything he needed for college. They have a checklist of everything you could possibly want for college life, whether living in the dorm or an apartment. They have a few other really cool features:
SCHOOL INFORMATION SHEETS — These are available for almost every college or university. You can get it online or in the store. This tells you what size sheets you need, what you can and can't bring, even what's provided and what's not.
PACK & HOLD® or I like to call it, SHOP HERE, PICK UP THERE — You can pick out everything you want in your hometown store and then pick it up at a store near your school. You don't have to ship it or schlep it, and you don't pay for it until you pick it up. It's uber convenient. I know because this is what I did with my son.
For more information, check out our recent blog post, "Top Dorm Essentials from Bed Bath & Beyond."
Want an organized dorm room? Then this is the store for you. They are the organization specialists. The Container Store has a special section on their website dedicated to the dorm room. They even have dorm specialists available to chat online to give advice and help you with any questions. And, if you happen to be lucky enough to live in (or be going to college in) a town with a Container Store, they have a convenient service called CLICK & PICKUP. You can order online and then pick up your stuff whenever you choose, at the store of your choice.
Who doesn't love Target? I know I do. They also do a great job outfitting your kid for college. Make sure to check out their online Back to College section. Always on the cutting edge, last year Target launched their College Registry program, and right now, they are offering a savings of 10% when you start a college registry and use promo code GRAD.
Obviously this website specializes in equipping the dorm room or a college apartment. They previously targeted only female students but have recently added collections for guys as well. Check out their unique accessories and they also have some cool features that I haven't found on other sites.
GET A FREE DESIGN PLAN — You can get a personal design recommendation for your dorm or apartment from their design experts.
GREEK GEAR — In a sorority or planning to rush? You can get your Greek on here.
Of-course, this is my favorite Dormify product — Order it now — Trust me, they need the reminder.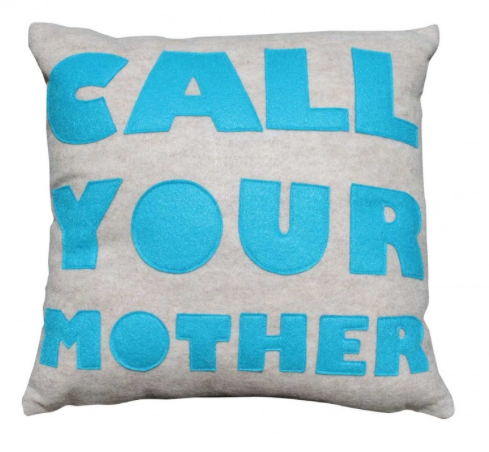 All of the stores or sites above also offer an online College or Dorm Gift Registry, which is the new popular Gift Registry. If you decide to create a college or dorm registry, be sure to tell your friends and family that they can find it at RegistryFinder.com.
Have fun with your college move-in! Enjoy this special time with your child! (or should I say young adult?) And it's OK to shed a tear or two.
For more ideas, take a peek at our new Pinterest boards: "Dorm Living" and "Gifts We Love for Graduates."
Written by Cheryl Seidel, Founder & President of RegistryFinder.com