Picture this: You've just had a great day with the family and you've picked out the perfect movie to watch together. You slip on your comfiest loungewear, throw your hair into a bun, and plop yourself onto the couch for some much-needed entertainment. Now come back to reality — makes you want to run back into that movie night moment, doesn't it?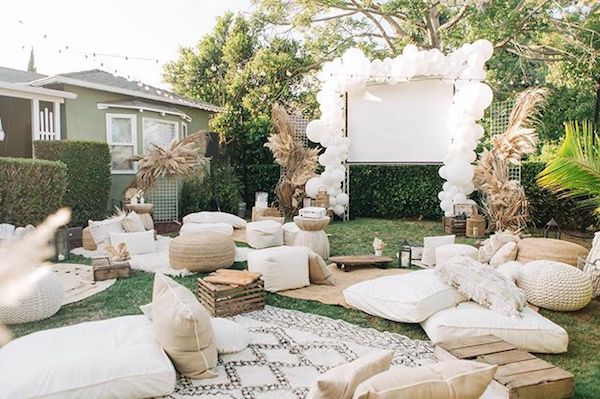 When you have a great setup, there's nothing cozier than a movie night at home. Since the quarantine first started, you've likely watched your fair share of screen-enabled entertainment, but you've probably also started to take stock of which elements need upgrading — or maybe you're building your wedding registry and want to add some new tech to the list. That's exactly why we're here today.
Truthfully, it doesn't take much to turn your living room into a respectable entertainment hub. We've broken down the movie night must-haves into your essential technical gear and gadgets, a cozy setup for the whole family, and all things snacks. All you've got to do is mix and match your way to your perfect at-home movie night!
The Gadgets
Home theaters aren't just for the ultra-wealthy or AV nerd types anymore. These days, you can easily outfit your entertaining space with high-quality tech for a lower price than you might realize!

Flatscreen TV & Wall Mount
Your movie is only as good as the television you watch it on. Look for one with a 4K display and smart capabilities for easy setup, then grab a full-motion wall mount so you — and whoever is watching with you — can watch comfortably from anywhere in the room without craning necks or awkward couch positions.

Mini Projector
For a more retro-feeling viewing experience, you could also set up a mini projector in your living room, bedroom, or even the backyard! You can plug your streaming device right into this projector for instant entertainment up to 176 inches — and it even connects to your smart phone!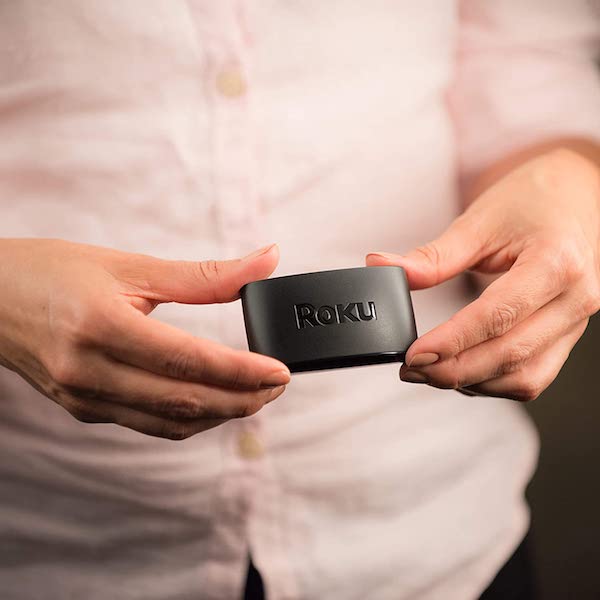 Streaming Media Player
There's nothing like entertainment at your fingertips. With a Roku Express, you simply plug it into your television, log into your favorite streaming services, and start watching! Plus, it comes with a simple remote that's intuitive to use no matter your level of tech-savviness.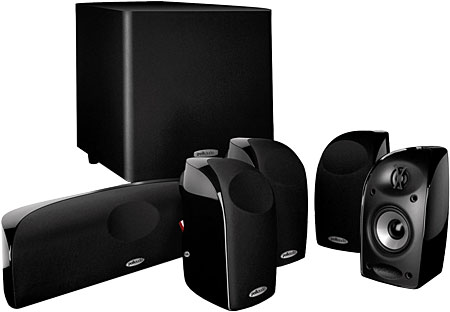 Surround Sound System
Coming in at a close second to the TV itself is your sound system — because who wants to watch a movie with sub-par sound effects? An affordable 5-speaker setup will quickly do the trick — as will a sleek soundbar if you're cramped on space — but if you want a genuine home-theater sound, go for the Bose system.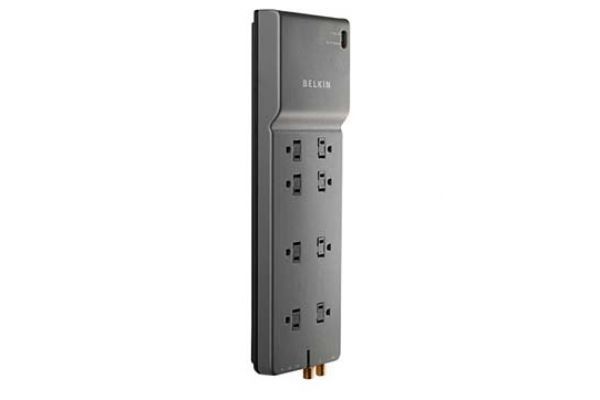 Surge Protector
No, it's not exactly the sexiest accessory, but it's probably the most crucial in your setup. Plugging all those new devices into an 8-port surge protector will keep your tech safe from any difficulties so you can truly relax.
The Setup
After you get your electronics powered up, it's time to turn your entertainment space into a cozy movie-watching haven. You'll be so insanely comfortable with these accessories, you'll be able to sit through any movie and the sequel.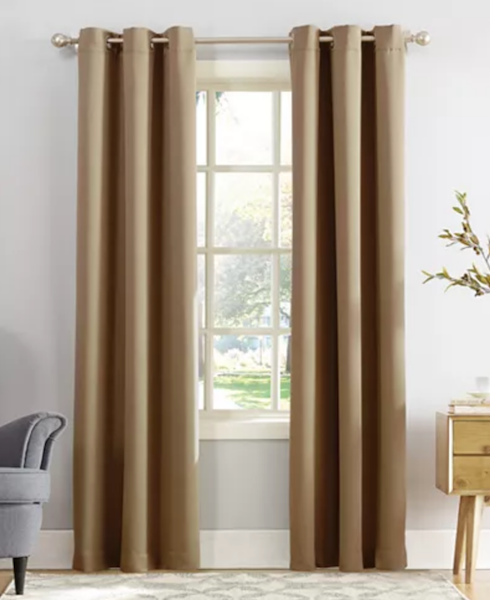 Blackout Curtains
It wouldn't be a perfect movie night if there was a glare from the streetlights on the screen, or shouts from your neighbor's backyard barbecue making their way into your living room. Blackout curtains can help with that — they don't just keep pesky light from getting in the room, but they also help block out any outside noise so you can watch totally distraction-free.

Blankets & Pillows
If you're like me, you love bundling up in a blanket on the couch even in the middle of summer — it's just so cozy! That's why I love UGG's sherpa throw blanket and chenille pillows. They're ultra soft and plush, and perfect for hiding behind during the scariest parts of any horror flick.

Bean Bags
If you really like to sink into your seat to watch a movie, then you can't forget to add a bean bag or two to your home entertainment setup. Whether you prefer to snuggle up with someone in a giant bean bag or want one all to yourself, there are plenty of comfy options to plop down into.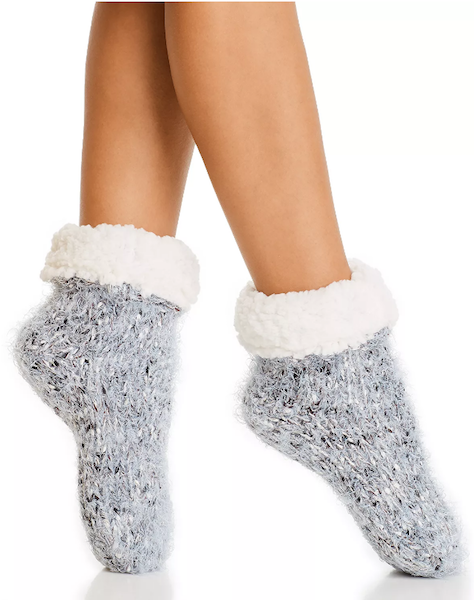 Slipper Socks
Cold feet can ruin even the best movie, trust me on that one. I love these ultra-soft slipper socks because they combine the warmth of a slipper with the comfort of a sock so there's no clunky footwear crowding anyone's view during your movie night in — and your feet stay toasty warm.
The Food & Drink
To bring everything together and truly make it a perfect at-home movie night, it's all about the right snacks and drinks. The trick is to make everything crowd-friendly and letting everyone bring their snacks back to their seat conveniently.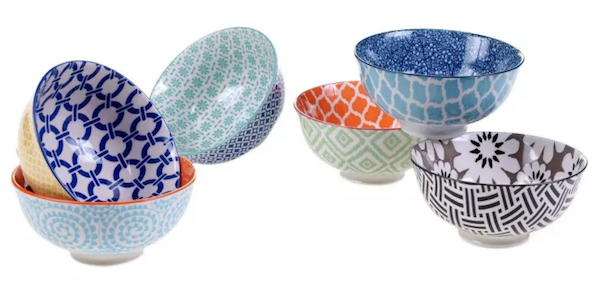 Snack Bowls
Set out a bunch of big bowls filled with pretzels, chocolate candies, peanuts, potato chips, and any other favorite snacks and candies, then leave out individual serving bowls so everyone can put together their own blend to enjoy from their viewing spot. Here are some more tips for putting together a mix with whatever you've got at home.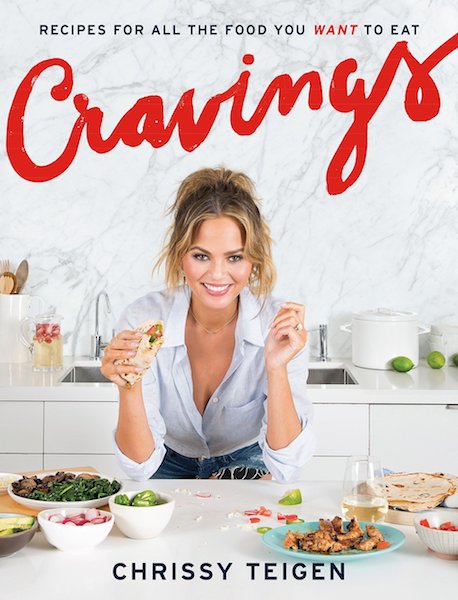 Cravings Cookbook
Yep, it's true — literally everything in Chrissy Tiegen's Cravings Cookbook is the perfect food for your movie night in. When you keep a copy on hand, you're guaranteed to whip up a delicious meal. Just don't blame us if the food turns out better than the flick.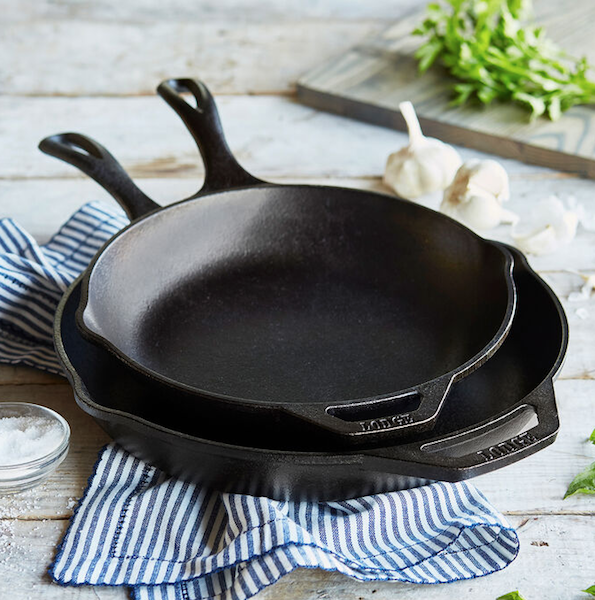 Skillet Dip
Chips and salsa are never a bad idea, but when you want to settle in for a truly perfect movie night, it's time to elevate your dip game. This skillet queso dip is a great foundation to add or adjust for any dietary restrictions or cravings, and when you cook and serve it in a classic Lodge cast iron, it'll stay hot through the end credits (not that we think there will be any left by then).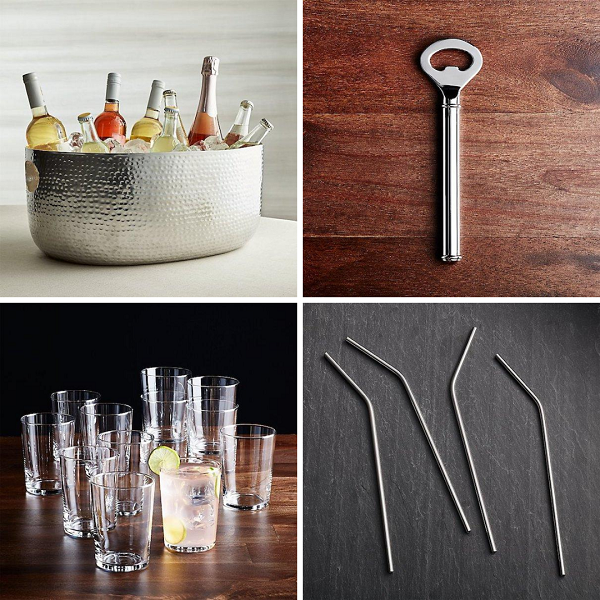 Beverage Tub
It's never fun when you have to either miss a few seconds of crucial plot points or pause the movie just to get up for a drink. Bring the beverages to you by filling a large tub with ice and all your go-to drinks — and don't forget a bottle opener, glasses, and straws!
There you have it — everything you need to enjoy a perfect night in. As you can see, no matter what your current setup is, there are so many ways to enhance your home entertainment experience, whether it's for your wedding registry or a much-needed upgrade. Once you've taken inventory of what you've got and what you need, start planning your next at-home movie night with these goodies! What will you watch first?