Spring is upon us, and with it, warmer days and blooming flowers. It's an excellent time for a bridal shower or baby shower because everyone is ready to be out of winter hibernation and looking forward to being with family and friends.
Our carefully crafted Spring Shower Menus are perfect whether you're celebrating a new baby or a happy couple. The brunch menu is great for a lovely morning with your besties. Our dinner menu is light enough for an all-girls event, but filling enough for a co-ed shower where the guys are included. We know your guests will love whichever one you choose!
Brunch
I love hosting brunch because most of the food can be prepared the day before your event so you're not up cracking eggs at the crack of dawn. You'll only have to turn on your oven and pop open your bottle of bubbly. Then you can sit back and sip mimosas alongside your best gal pals.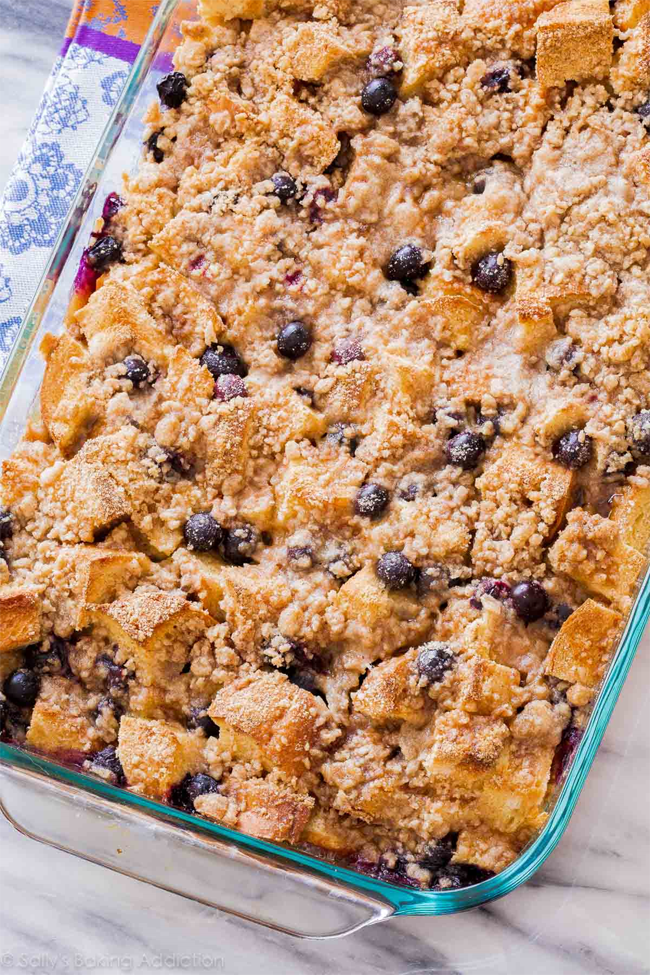 Your guests will enjoy a slice of heaven when they taste this Blueberry French Toast Casserole. And you'll be in heaven too because it takes less than 30 minutes to prepare this delicious dish.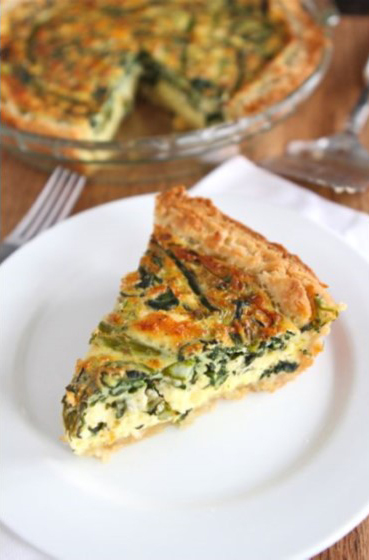 This quiche is full of spring veggies and takes only 20 minutes to prep. So the moral of the story is you can have an amazing brunch spread ready to go in about an hour. P.S. Leave off the crust for a lighter version of this quiche.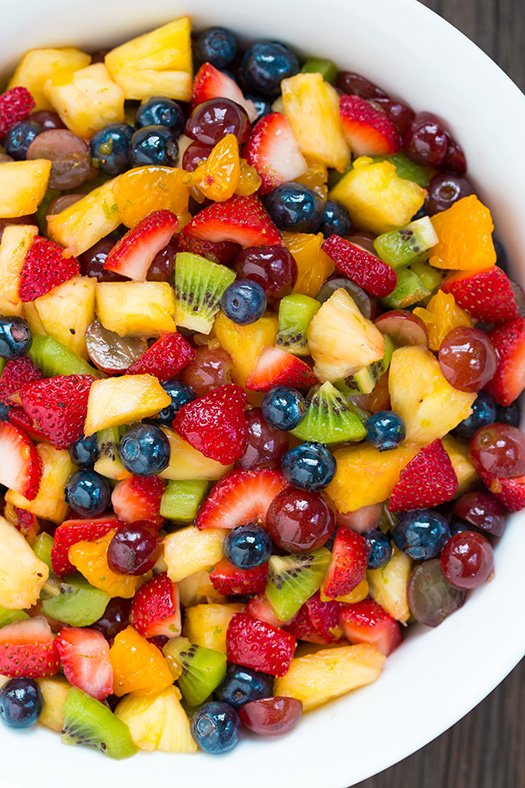 Finish off your menu with some fresh fruit. This fruit salad is drizzled with a honey lime dressing for an extra special touch. If you'd prefer to have a green salad, feel free to snag the kale salad recipe from our dinner menu below.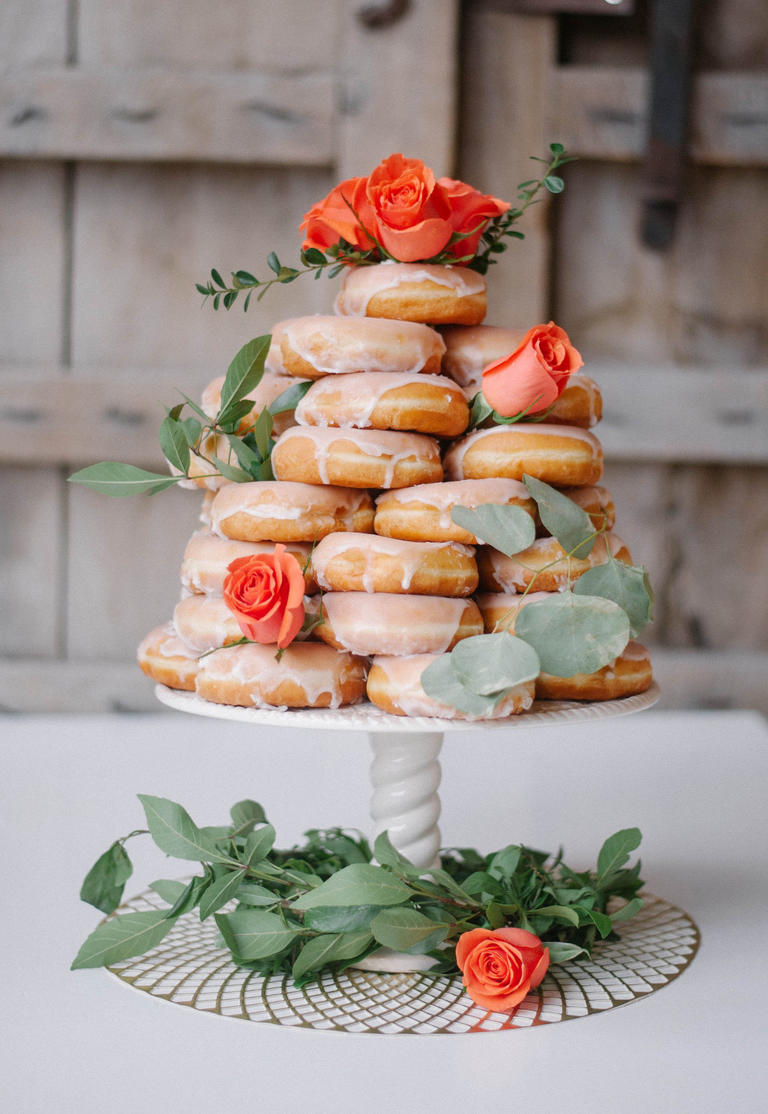 Mother always says you can't have cake for breakfast, but we think this donut cake is perfect for breakfast! Just stack your favorite donuts and embellish with a few flowers for an easy "dessert."
Dinner
When it comes to hosting an evening shower, I often choose to serve a buffet style dinner (as opposed to a menu full of small bites) because it looks impressive and is always easier to prepare!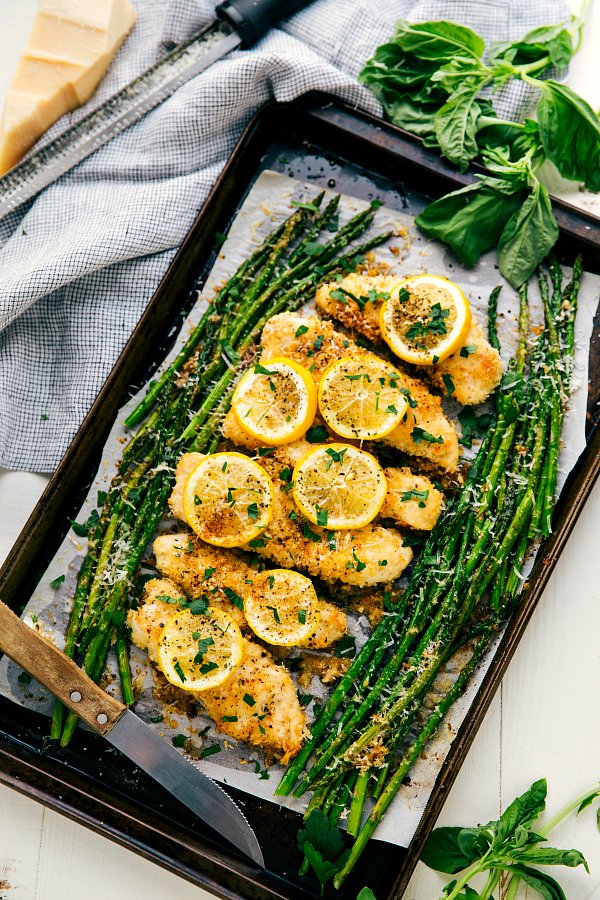 This lemony chicken and asparagus recipe comes together in 20 minutes and can be made hours ahead of your party. Bake it right before you're ready to serve dinner and you're good to go.
Because your entrée includes a veggie on the side, you only need a salad to round out your dinner menu. This Kale Caesar Salad will do the trick. Buy croutons and make your dressing a couple days ahead of time and you can assemble your salad in minutes!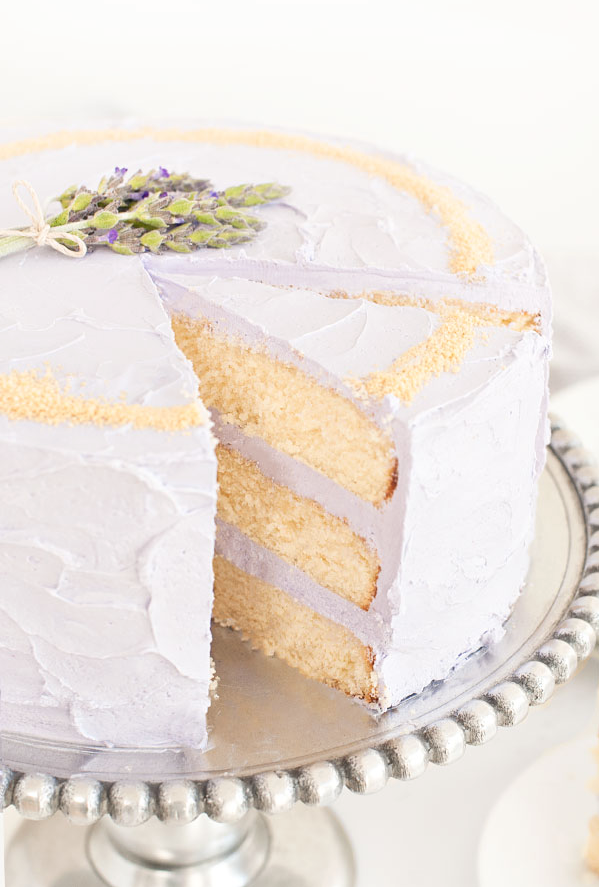 Your dinner menu is complete, but we haven't started on dessert yet! Every good shower has a cake and this Honey Lavender Cake fits the bill perfectly.
I don't know anyone that doesn't like an Oreo cookie, do you? Bring that chocolatey goodness to the next level with this Easter Oreo Bark. Just add white chocolate and M&M's.
Still looking for that perfect recipe? Take a peek at our Pinterest Board: Spring Shower Recipes for more great ideas!
And be sure to refer your guests to RegistryFinder.com where they can find all of your guest of honor's wedding or baby registries in one place.
by Rebecca Haar, RegistryFinder GiveIt blog contributor