Your kids will have a blast learning the fundamentals of science, technology, engineering, and math with these amazing toys!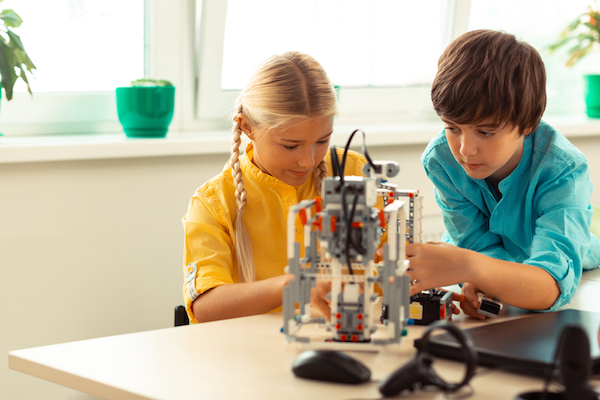 Today, we hear the term "STEM" thrown around a lot—especially in regard to early education—and for good reason. Mastering the STEM topics (science, technology, engineering, and math) is fundamental to childhood learning that enables kids to tackle complex topics and helps them to understand not only technical concepts but the world around them.
With so many great STEM toys out there, it can be hard to determine which ones will help your child reach their respective milestones, or even figure out which toys are STEM-friendly. To help you sort through all the possibilities, we've combed through the best of the best educational toys that are downright fun to play with.
Starting with toddlers under 3 years old all the way up to age 12, take a look at our top picks below!
Intro to STEM toys for children under 3 years old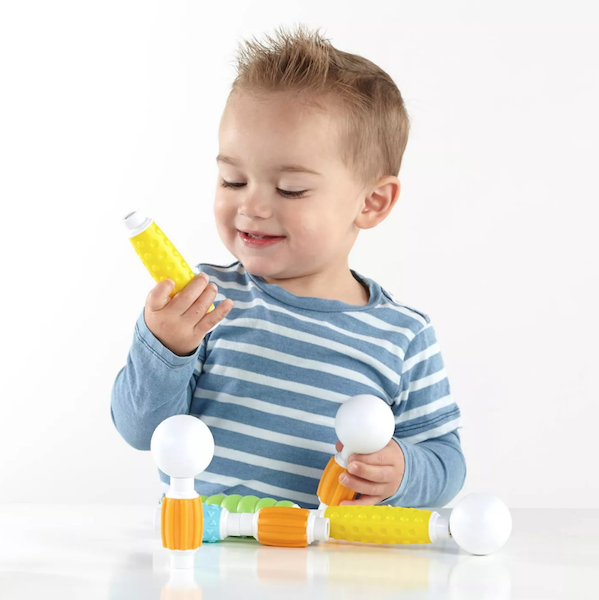 STEM toys don't have to be complex to be educational! Made from kid-friendly plastic, the Grippies 20-piece set will introduce your toddler to basic math concepts as they build colorful structures.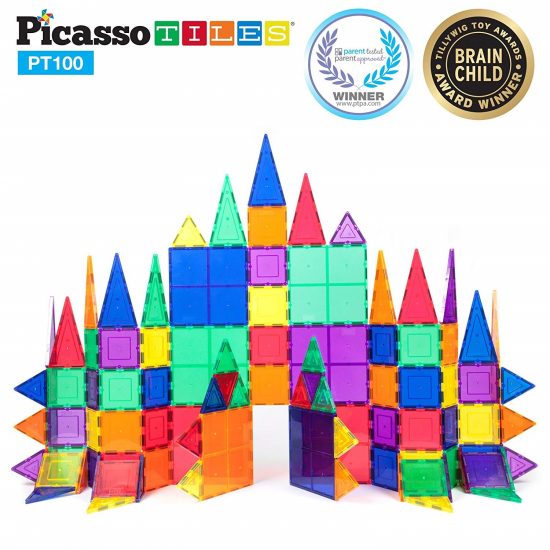 The sky's the limit! These magnetic building tiles stick together to create anything your toddler thinks up. Kids can learn colors, shapes, creativity, and more STEM fundamentals while having tons of fun. Build together to foster collaboration, and when the fun's over, pack them away for easy storage.
STEM Toys for 3-5 year olds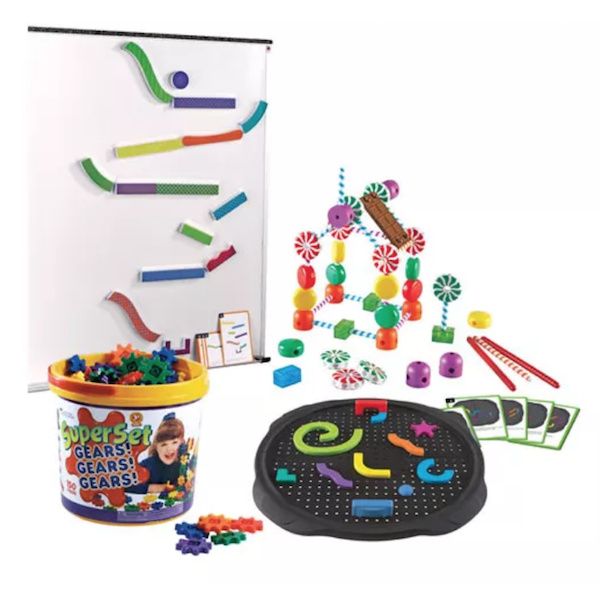 Your little engineer will have hours of fun playing with this 4-in-1 engineering set. Boost their creativity with a variety of games like Tumble Trax, Candy Construction, Create-A-Maze, and Gears! Gears! Gears!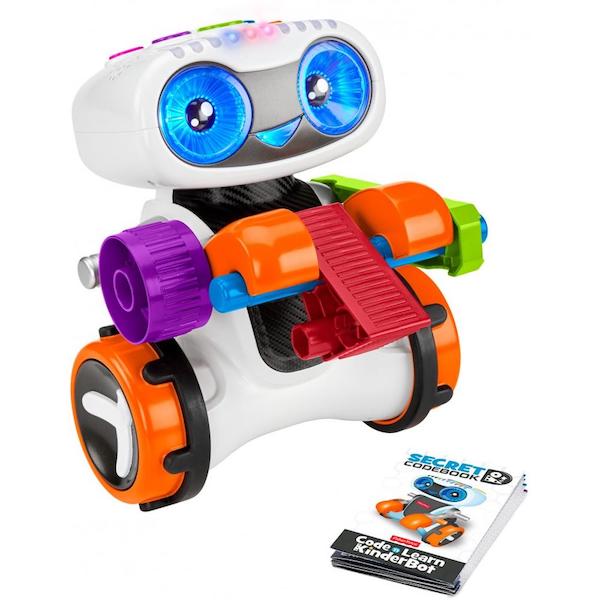 This fun, interactive robot operates via special codes and commands input by your child age 3 and up. By inputting the right codes, they're learning the same skills as professional engineers in a fun, colorful format.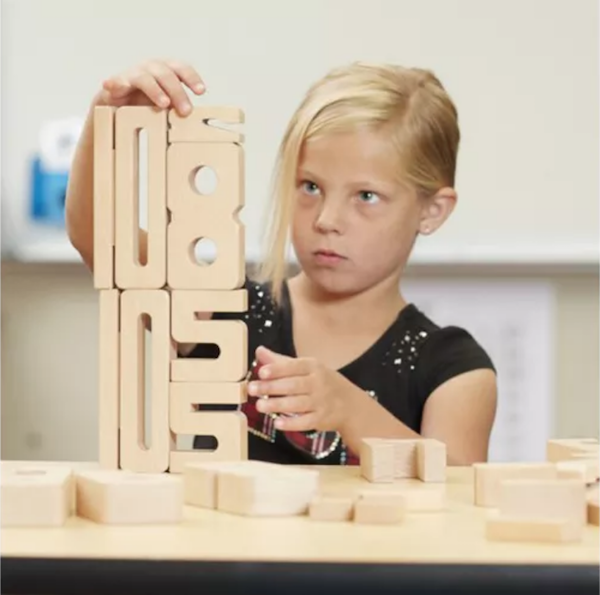 Math doesn't get more hands-on than this! These math building blocks let kids see how the numbers stack up. The blocks graduate in size as the numbers go up, so no matter how you stack them, they always add up!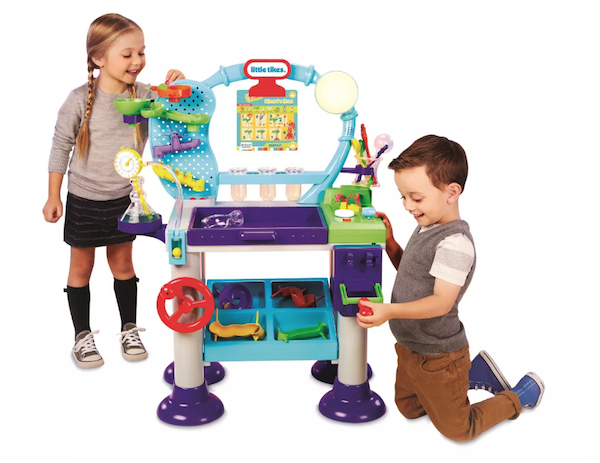 Any kid age 3 or older will love discovering their inner scientist with this laboratory set that includes everything they need to conduct real science experiments. With 20 engaging ways to learn, the possibilities are endless!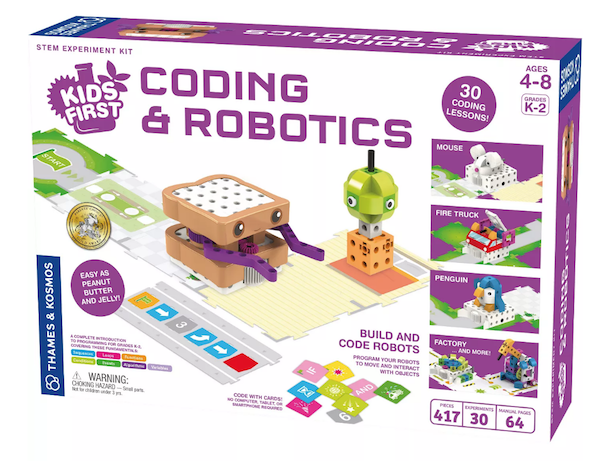 It's never too early to learn to code, and with this Coding & Robotics kit, your child will be able to build on the skills they learn from pre-K through second grade. Six interactive storylines will carry them through 30 hands-on projects that bring their ideas to life.
Got a little coder on your hands? Introduce them to basic concepts that they can use to program Jack, building a path with the included coding cards and colorful buttons. They'll have hours of fun learning computer commands with this fun little mouse!
STEM Toys for 6-8 year olds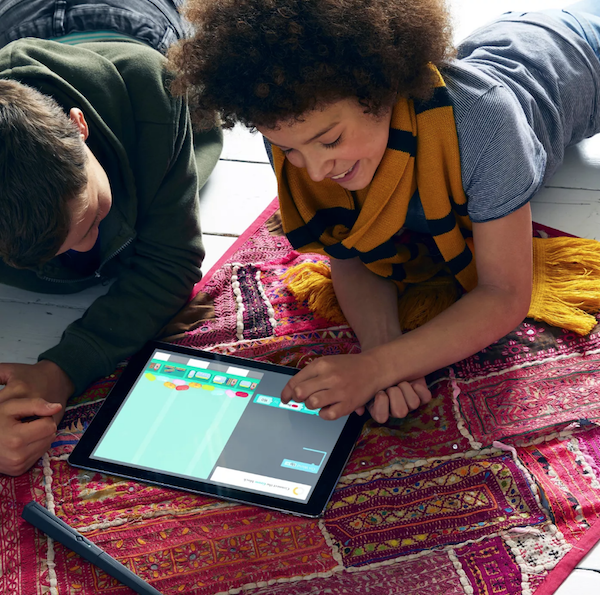 What kid doesn't want a magic wand? This Harry Potter-themed coding kit includes everything your child needs to program this realistic replica to perform custom commands. They'll love creating music and art and playing games in the world of Hogwarts.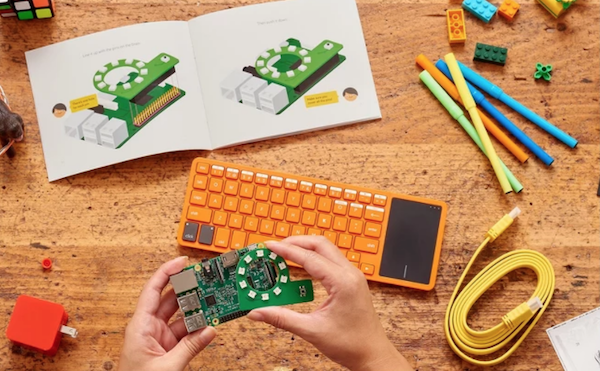 For kids who want to understand how everything works, this Computer Kit is a no-brainer. It comes with everything they need to build their own computer from the ground up, teaching them important engineering skills for a tech-dependent future.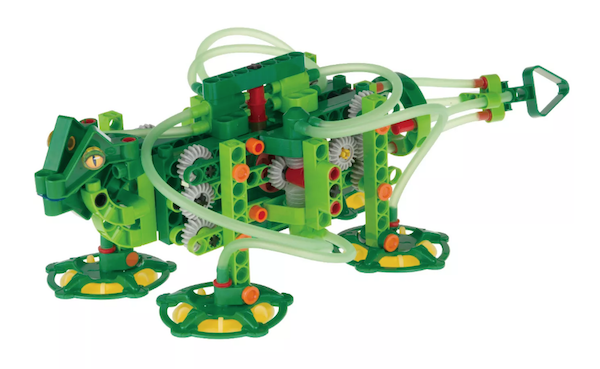 This award-winning STEM toy is as fun as it looks! Equipped with an air-suction system that enables it to climb walls, it'll teach your child about air pressure and mechanical physics. Build it, then turn it into something new—with 6 configurations to build, there's no end to the fun!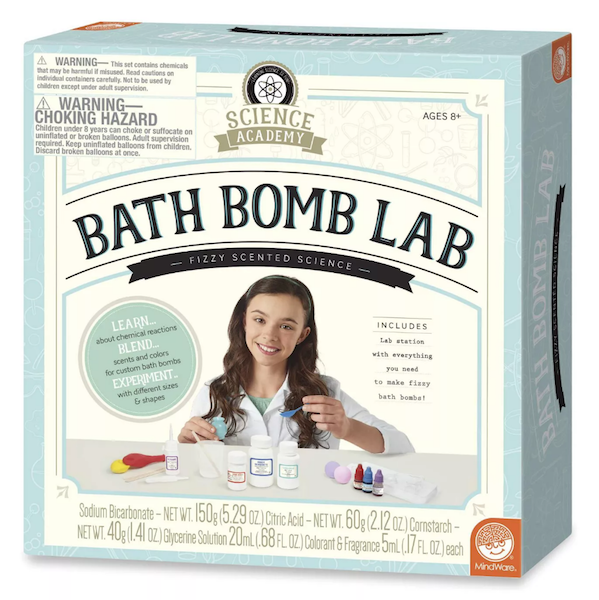 Nothing says "science" quite like a laboratory experiment! Your kids will learn to think like a scientist as they master the basics of chemical reactions to combine ingredients and make their very own bath bombs. The best part? It'll smell really good while they're hard at work!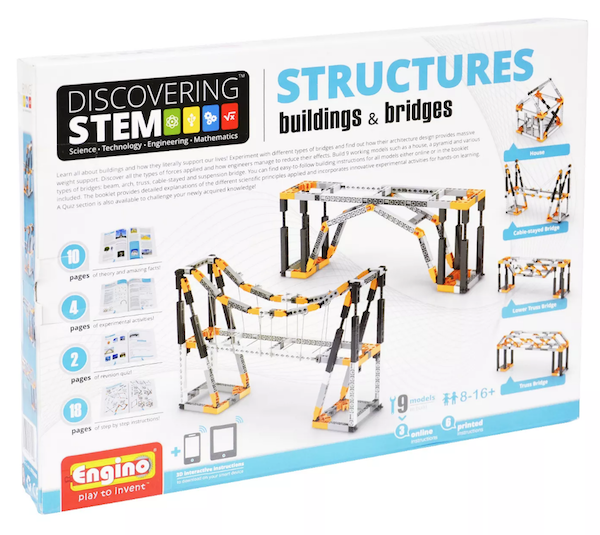 We drive over and under bridges all our lives—but how do they support us? Kids can learn the mechanics of bridges and buildings through hands-on modeling projects. Build 9 working models with step-by-step instructions to further your child's interest in STEM topics.
STEM Toys for 9-12 year olds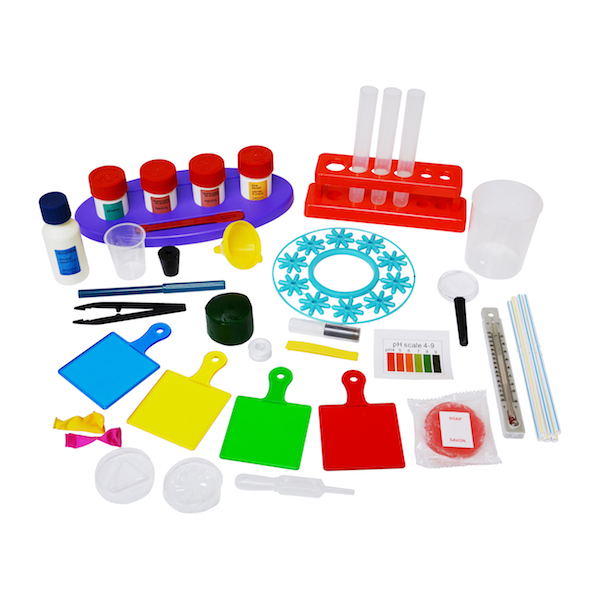 Make soaps, a volcano, and even a boat! No matter what they decide to create, your kids will love learning science fundamentals. With 120 experiments waiting to be conducted, there are plenty of ways to engage their curiosity.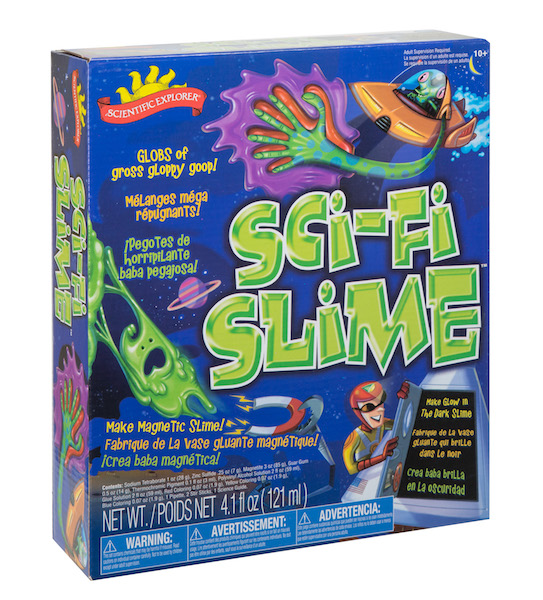 This isn't your ordinary slime lab. From slime that changes colors when it touches your skin to magnet-activated slime, this kit will help your kids turn the magic of science into a reality. Who knew slime could be so educational?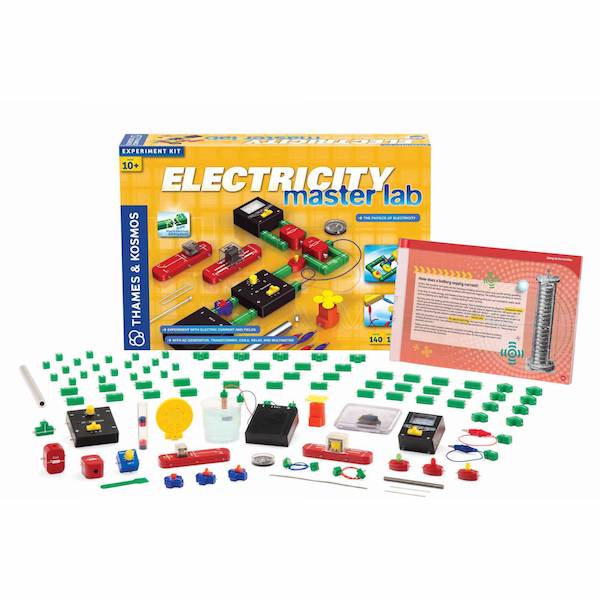 There's never been a safer way for kids to discover how electrical currents power the devices we use in our everyday lives. This master lab offers over 100 experiments that illustrate the physical effects of electric technology.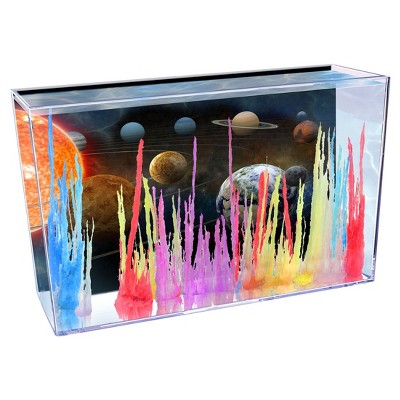 Your kids will be able to see the chemical reactions instantly in this Smithsonian Magic Rocks Kit. Combine a variety of chemicals and ingredients to grow crystals up to four inches tall, then decorate the terrarium to turn it into a tiny galaxy.
Getting Your Kids Started with STEM
There's no perfect toy that will engage your child the best or teach them the most useful STEM concepts. The trick is finding a toy or activity that aligns with their interests and genuinely piques their curiosity—the rest is up to them! Hopefully, this round-up of awesome STEM toys for kids of all ages will inspire you and your children to learn something new.