I had never seen snow fall from the sky or autumn leaves change colors until my freshman year of college 7 years ago. I spent 18 years of my life in a perpetual summer as a native Floridian. Now that I call Ohio home, I've learned to truly appreciate the changing of seasons and especially the time of year when the days get longer and the sun shines brighter!
Moms are more ready than anyone for the days when the ground isn't frozen and they can finally send their littles out to play or take them on a walk in the park. To make summer even more fun and easy for our mama readers, we've collected all of our favorite summer baby essentials so you don't have to do all the hunting. Your only job is to get outside and enjoy the sunshine with your sweet babies!
At Home
Here are a few products that you should always keep on hand– whether it's keeping a stash in your car or having some at home.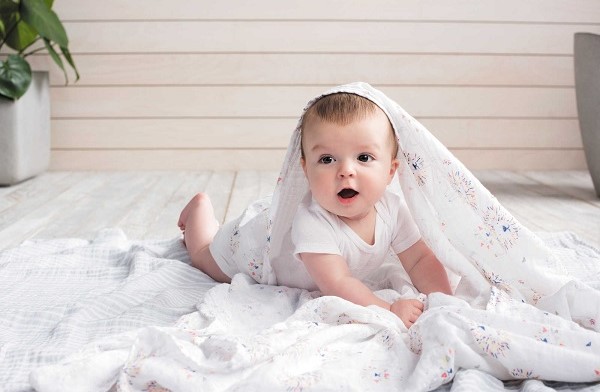 These blankets are a must. They're lightweight enough to keep baby snuggly and they can act as a great makeshift shade or nursing cover if necessary. The material is perfect for getting wet and cooling off your little one, too.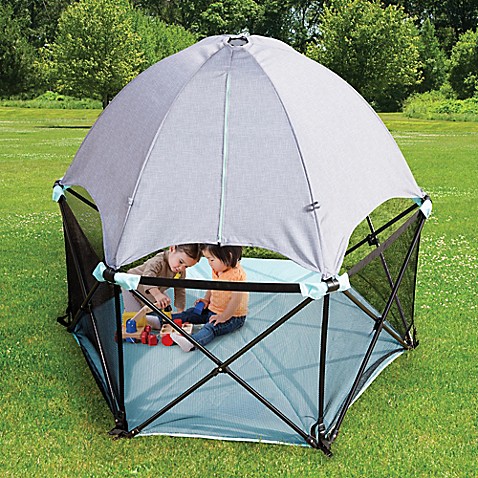 Keep your tiny tot in the shade no matter where you are. This playard comes with a travel case that makes transport a snap and set up even easier.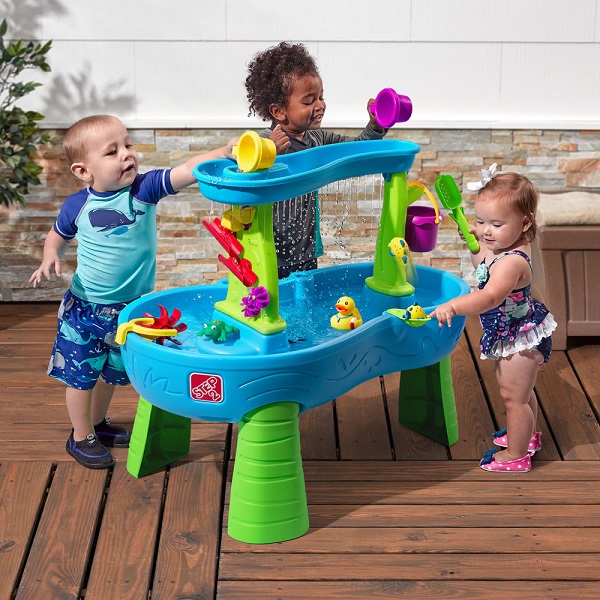 While baby brother or sister is occupied in their newly set up Pop n' Play, keep your toddlers entertained with a fun water table like this one by Step2. Kids will love to pour water into the top tier to "make it rain".
On the Go
Chances are, you're on the go a lot–from pool parties to park play dates. Make sure your baby stays comfortable in their stroller with these summer stroller essentials.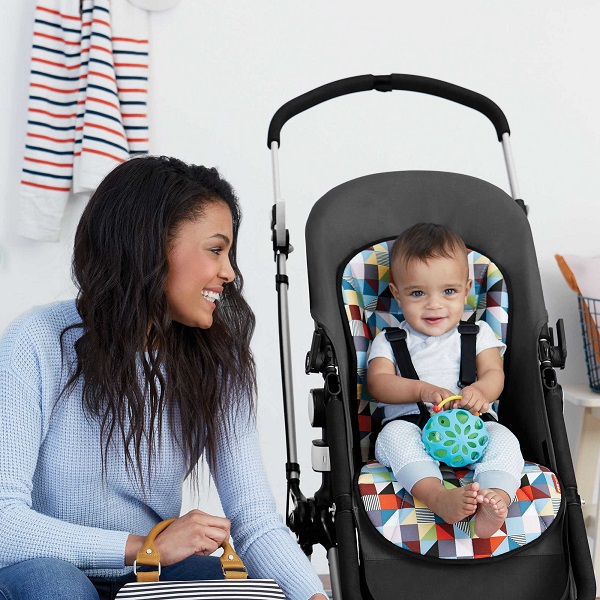 This cool touch stroller liner is made of hypoallergenic material that will prevent your baby from sweating in their stroller all summer long. It also has an added layer of cushion to keep them snug and comfy no matter where the stroller takes them!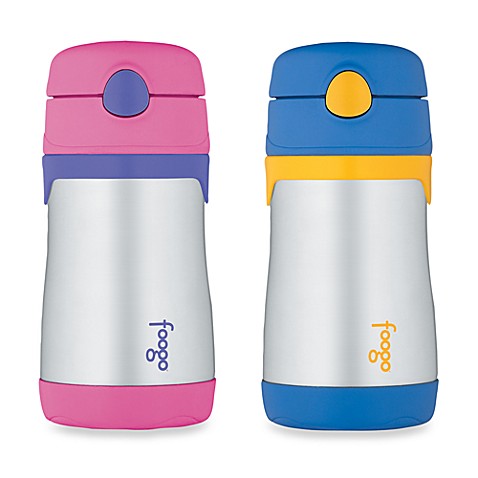 We all know the key to beating the summer heat is staying hydrated! The same is true for your littles. No matter where you are, make sure their drinks are easily accessible and kept ice cold with a double wall insulated thermos like this one from Foogo.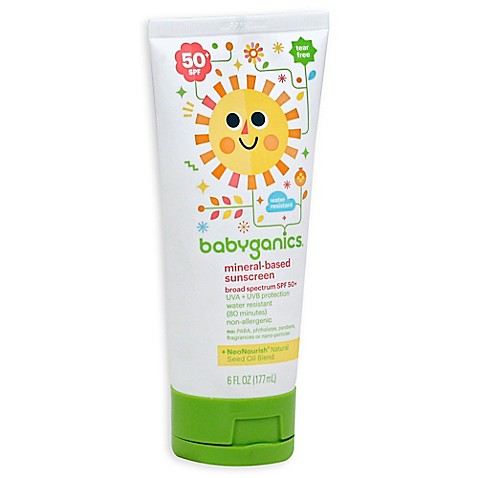 While sunscreen could fit in all of these categories, we think you should keep some on hand everywhere! Keep a tube at home, in the car, in your diaper bag and with all your travel gear so baby is never without sun protection. Babyganics retains its 50 SPF  protection for 80 minutes and without the parabens or sulfates usually found in similar products, it's the safest and most natural choice for your littles.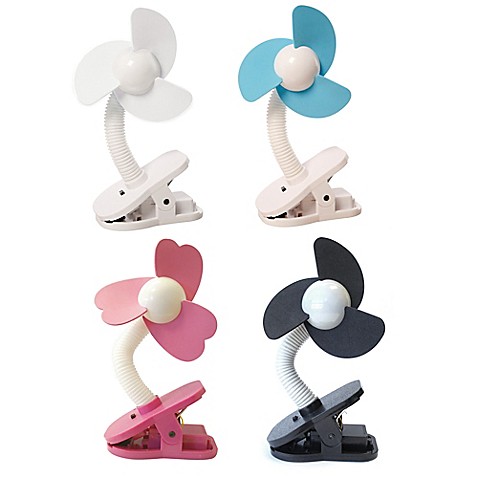 When I asked my Facebook friends to tell me all their summer baby essential secrets, my friend Brianna instantly piped up about this battery powered stroller fan, claiming it was a life saver last summer when she and her husband took their baby to Disney World for the first time. Invest in one of these fans, that comes in several adorable colors, for all your adventures.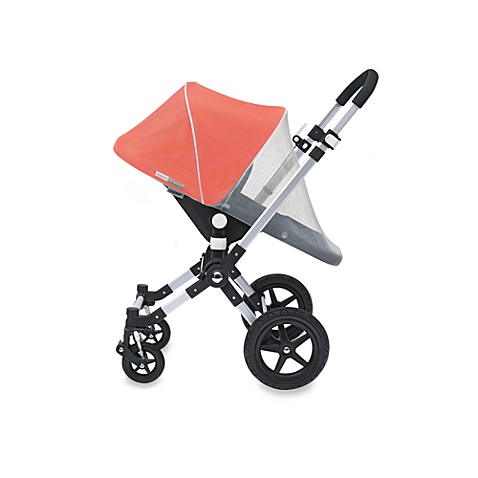 These stroller mosquito nets come in any shape and size for so many strollers–from little ones to joggers for your big kids. A bug net like this keeps your baby safe from pesky instects while still allowing for optimal airflow.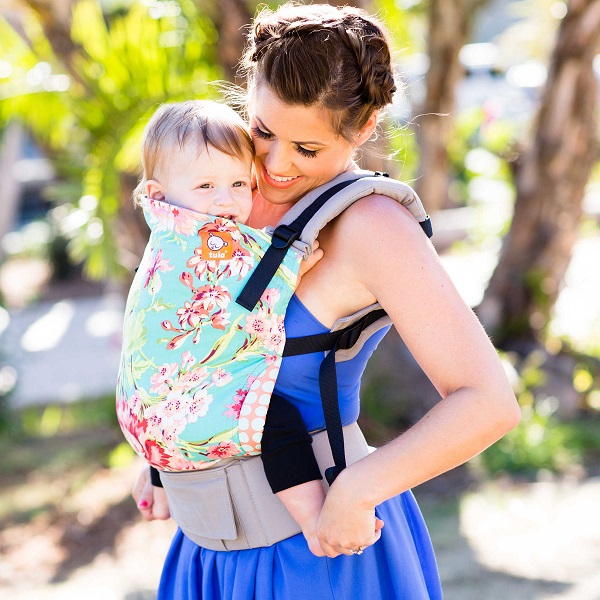 Several of my mom friends recommended this Tula Baby Carrier because of its lightweight canvas fabric, making it perfect for summer vacation. You can use the Tula Baby Carrier from birth through 24 months and its extra padding and cushiony comfort make it the best selection for your little one to enjoy their first trip down the trails.
Just For Fun
Keeping a whole team of littles entertained during the summer months is no small feat. Make it easier with this list of fun essentials.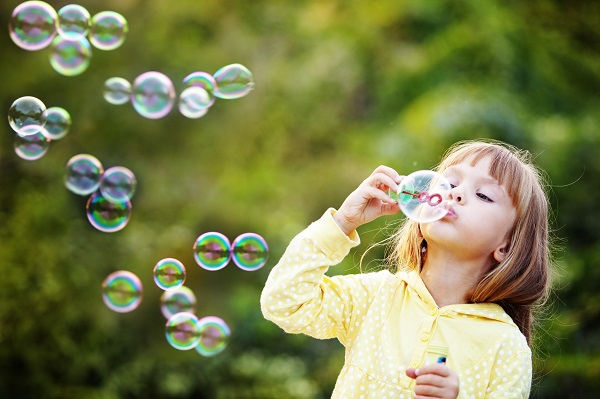 The woman I turn to for all motherly advice–my own mom–had only one thing to add to the list of summer baby essentials: a bucket of bubbles. Bubbles will keep your littles entertained for hours, with little mess and clean up. Set up the bubbles in the backyard or at the park, put baby in his or her Pop n' Play and let your toddlers blow bubbles forever. (Or for as long as possible.)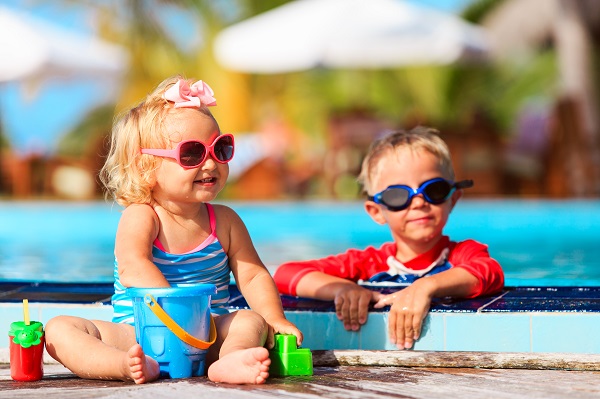 Pool Clothes
A rash guard with SPF protection, swim diapers, a lightweight bucket sun hat and sunglasses are all necessary for hitting the pool or beach with your little one. This tankini set from Floatimi has an SPF of 50+ and is an adorable option for your little girl's trip to the pool. We love the prints and reusability of these Honest swim diapers, that are both chlorine and fade resistant. Choose from the variety of bright, summery colors that the i play. Brim Sun Hat comes in and keep your baby protected from the sun. The Baby Banz Adventure Banz sunglasses come in two sizes–one for infants up to 24 months and one for your toddlers! The neoprene strap grows with your child and ensures they won't get lost at the beach.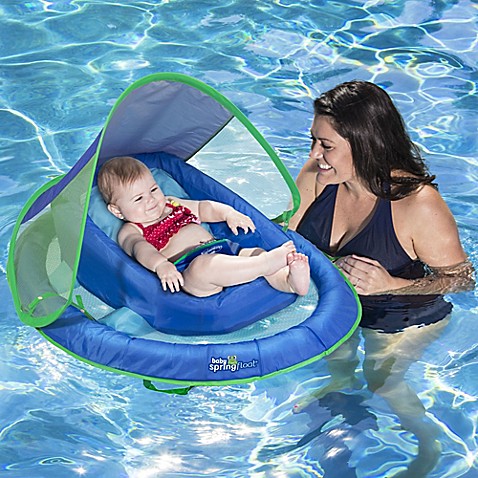 You can hop in the pool with your littlest addition with the help of this SwimWays Pool Float. The three-point harness is adjustable and the perfect way to keep baby secure. Its canopy hood keeps the sun out of baby's face and the built-in handles help you to swim close by at all times.
Baby will need her own cabana fit for a queen this summer. Enter: the Redmond Beach Baby Pop-up. The mesh front and rear windows protect baby from the sun while also providing good air flow. Anchor the dome to the ground by filling the outside pockets with sand.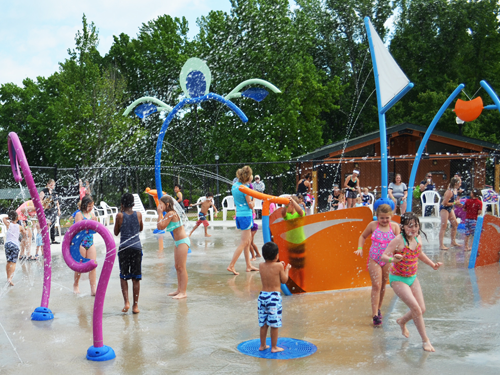 Splash Pad
Find a local park nearby with a great splash pad. It's the perfect spot to meet friends for play dates through the summer. Most offer a shaded picnic area where moms and little babies can hang out while big kids run, jump and play through sprinklers and buckets of water.
Don't miss a second of the gorgeous summer weather by making sure you're ready to go with all of these summer essentials. And don't forget your phone or your camera to capture all the sweet fun-in-the-sun memories you're making as a family!
No matter the season, buybuyBaby is a one-stop shop for everything baby! They have a massive collection of the best baby furniture, gear and more. It takes just a few minutes to set up a gift registry online or you can head to your local store where their in-store consultants can help you create the perfect baby registry.