Let's be honest: you don't have to be a tech nerd or a total geek to love all kinds of gadgets that make life easier, keep your home clean, and are downright cool. For most people, when they think of adding tech gifts to their wedding registry, they think entertainment centers and kitchen appliances — but what about the rest of the house?
You may not realize it now, but there are so many great products out there that can do just about anything at the touch of a button or a swipe on your smartphone. If you're a couple getting started on your registry, or you've overlooked the tech components in your original brainstorm, we've got you covered.
We sorted through just about every product, from the tried-and-true to the brand-new, to give you our top 12 tech gifts you'll love adding to your wedding registry. So keep reading to discover some of the coolest, handiest, most-loved tech gadgets out there.
Clean air might be on everyone's minds right now, but there's never a wrong time to add an air purifier to your home. Dyson's collection detects pollutant levels and automatically adjusts for optimal air quality. Plus, it connects directly with your smartphone and Alexa-powered devices so you can always access your home's data, even when you're away.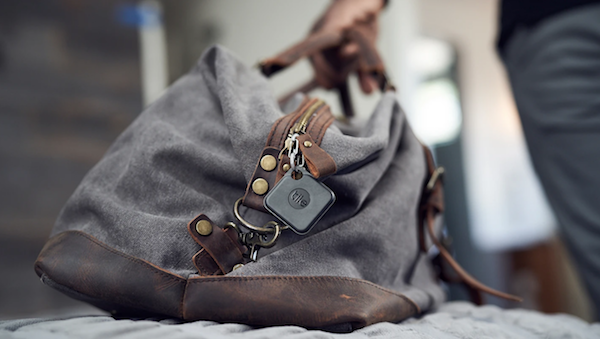 We've all been there: scrambling out the front door and frantically patting ourselves down in search of the car keys. Or our wallet. Or cell phones. You get the picture. But it doesn't have to be that way — add a set of 4 Tile Pro Bluetooth Trackers to your wedding registry, and misplaced items will be a thing of your unmarried past!
Married life is so much nicer when you don't have to vacuum. No, really — it's possible. With the iRobot Roomba, all you have to do is call out when there's a mess, and the smart sensors will detect, discover, and clean up all on its own. Great for hard and carpeted surfaces, this home robot will clean for 90 minutes on a single charge.
For a couple with a furry loved one at home, we know how hard it is to leave our four-legged children when we leave for the day. A Furbo WiFi camera does more than just let you check in on your precious pup; it's also equipped with two-way audio and a treat dispenser. Just download the app and you're ready to go — literally!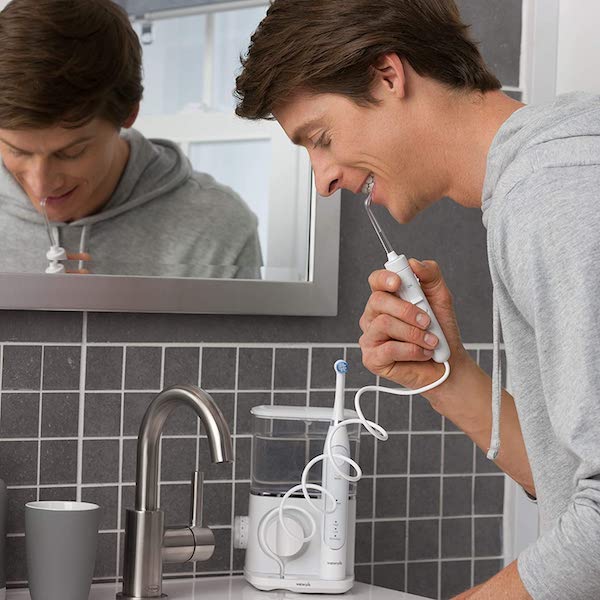 I'll admit it: I have one of these. And as a lifelong flossing hater, it's a complete game-changer (just ask my dentist). This Waterpik solution features an electric toothbrush and water flosser for the ultimate oral hygiene setup. The best part? This model comes with two removable toothbrush heads and five flosser tips so you can use it as a couple.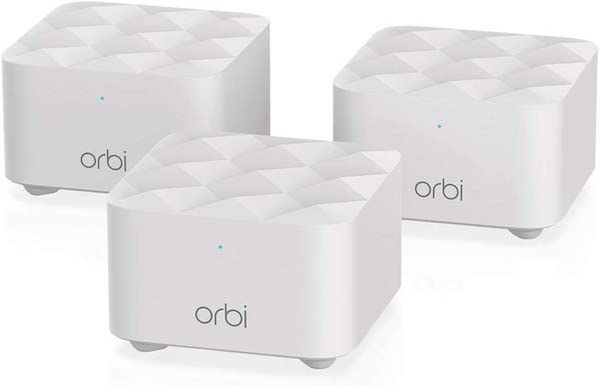 I know, this isn't the most exciting gadget out there, but I promise it's worth adding to your wedding gift registry. Basically, a mesh WiFi system enhances your home's internet signal, protects your data from being compromised, and connects to your smart devices for seamless operation. Since we're working from home and streaming content more than ever, who wouldn't love that?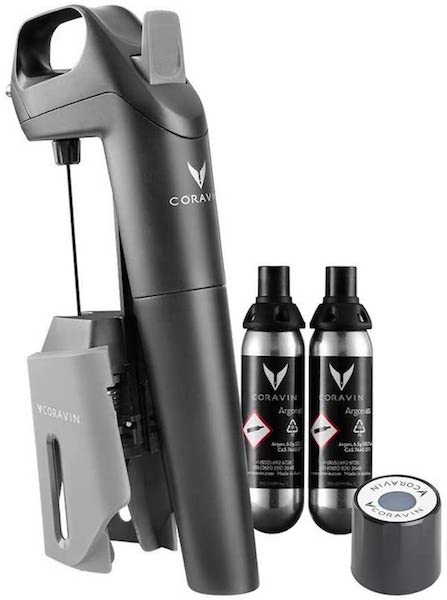 Every home needs a wine preservation system, even if you're only an occasional drinker. You can truly taste the difference when you use a Coravin electric bottle opener because — get this — it doesn't actually remove the cork. This preserves the wine and prevents oxidation, so you can enjoy your second pour even weeks after starting the bottle.
Universal remote controls were a big deal when they first made their debut decades ago, and they're not going anywhere. In fact, with more devices in our homes than ever before, they're pretty much a necessity for staying sane. Compatible with over 500,000 receivers, control up to 15 devices at once with the Sofabaton Universal Remote Control.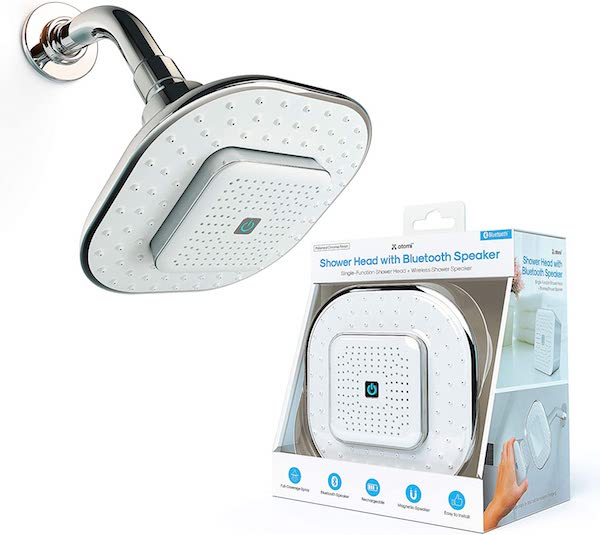 With the incredible acoustics of your bathroom, the only way your shower singing could be any better is if you had music to accompany it. Instead of a waterproof speaker that sticks to the wall, this speaker is built right into the shower head so you never miss a beat. Hook it up to your smart phone and start listening — and even taking calls — while soaping up.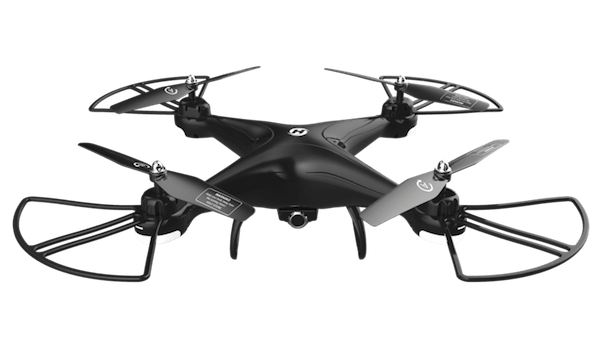 If lockdown measures have taught us anything, it's that our homes can start to feel small after a few days. Even if you're not confined to your humble abode, a video drone is a fun way to explore the world from a new angle. Take it on your adventures together or discover places you never would have expected right in your own backyard — the possibilities are endless!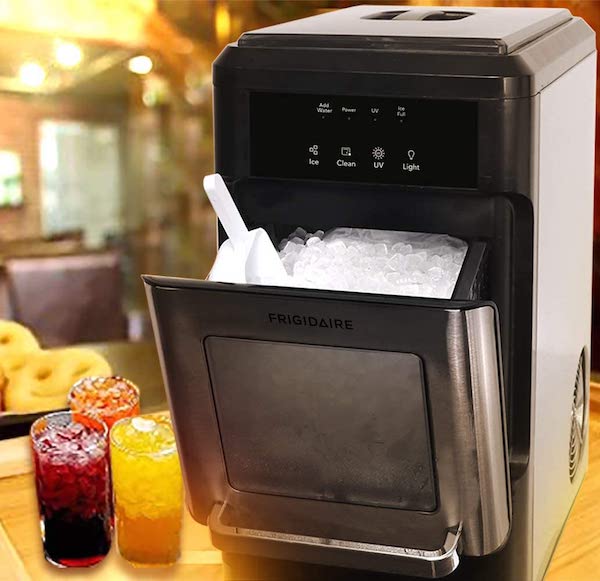 Who doesn't love a cup full of pebble ice? Now you can make your own right at home when you add a Frigidaire Countertop ice machine to your wedding registry! This self-cleaning model fits right on your countertop and makes up to 44 pounds of ice every day, and fills up the reservoir in just 15 minutes.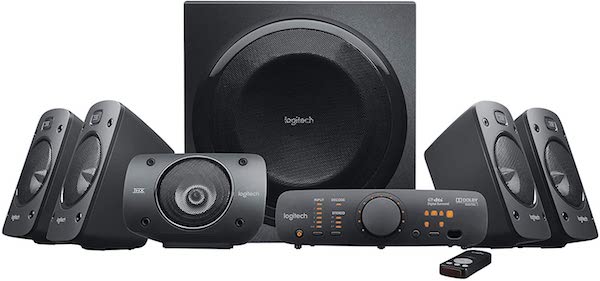 No matter if you're streaming the latest blockbuster or listening to your favorite music, it should all sound the way it was intended to. The Logitech surround sound speaker system harnesses Dolby Digital technology for crisp, clean, cinema-quality sounds. With an easy setup to connect up to six devices and a wireless remote, you can curate the sounds of your home at the touch of a button.
Think outside of convention
When it comes to adding tech to your wedding registry, it's easy to stop after the typical gifts like blenders, food processors, and smart thermostats. If anything, this list has inspired you to think outside of convention and consider the gadgets that you'll actually enjoy using together as a couple. Because you've got to admit it, you never outgrow the feeling of childlike wonder when technology does something you never expected it to — even if that means adding a mesh WiFi system to your wedding gift registry. I think this is adulting.