Every mother dreams of the day her son or daughter will say, "I do." We moms imagine every detail of our child's wedding day, from the flowers to the wedding dress, but our imaginations don't always include a vision of ourselves (moms are kind of used to putting ourselves last, aren't we?)
And while no mother wants to stand out at the ceremony, the mother of the bride or groom wants to dress to impress. All eyes will be on you as you walk down the aisle, and your look will live on in the wedding album and video.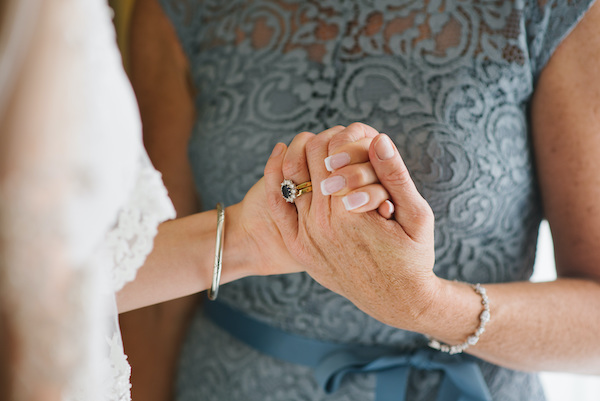 A few helpful tips for Mothers of the Bride or Groom:
Have a chat with the couple about their vision for the wedding – the formality, the overall style, and color palette.
Start shopping early. You want to make sure you have plenty of time prior to the big day to find something you love, and factor in time for alterations.
Ask the salesperson which undergarments will work best with your dress.
Take pictures of yourself in the dress. Be sure you like how it looks in photographs. This is important!
And of course… have fun with it! If you can, try to make dress shopping a special occasion. If possible, set aside a day for you and the bride to go shopping together for the dress.
You won't find any stuffy, matronly dresses here—those days are long gone! Check out these beauties that will leave you looking like one hot mama on the big day!
For the Mom who wants to make an entrance:
Go with a floor-length gown and a striking silhouette. Your walk down the aisle might not be the main event, but you're sure to turn heads in these dramatic dresses!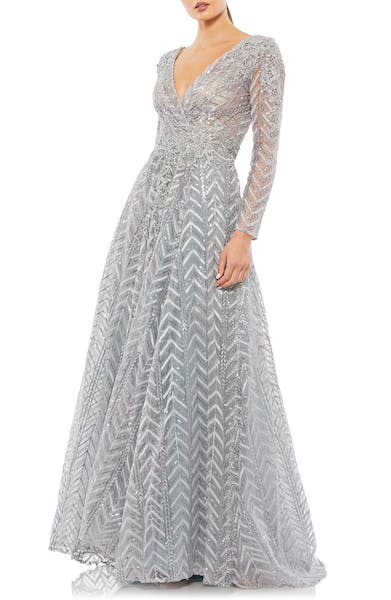 This glittering A-line gown is super flattering, thanks to a chevron pattern and a bedazzled V-neckline that beautifully frames the face. The jewel embellishments add just the right amount of sparkle.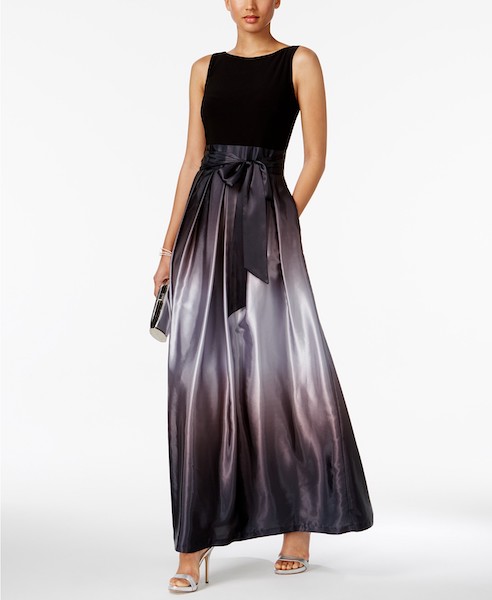 A matching ribbon sash adorns the waistline of this elegant gown that's simply gorgeous in a luminous ombre satin skirt.
For the Mom who loves to Dance:
Show off your dancing shoes with a shorter hemline, and don't worry about anyone stepping on your dress!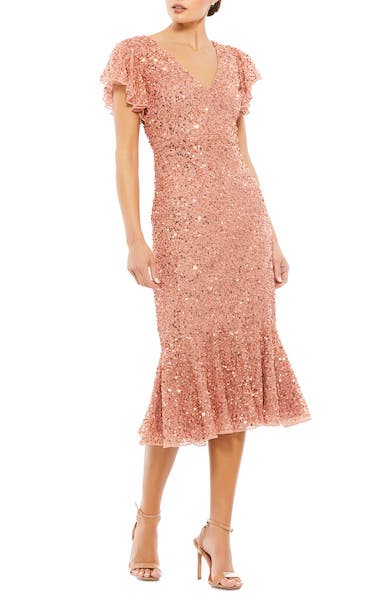 Waltz the night away in this romantic beaded gown. The light ruffles at the hemline will flutter gracefully on the dance floor! Choose from this rose gold color or a deeper garnet.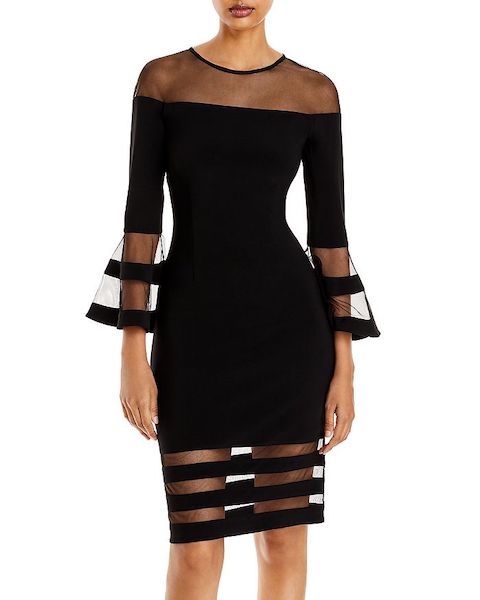 Show off your legs—and dance moves—in this elegant little black dress. Bell sleeves add movement, while sheer mesh panels reveal just the right amount of skin.
For the Mom who wants to be comfortable:
Go with cap sleeves and an easy A-line silhouette. You'll be free to enjoy the big day instead of worrying about a fitted waist or slipping straps.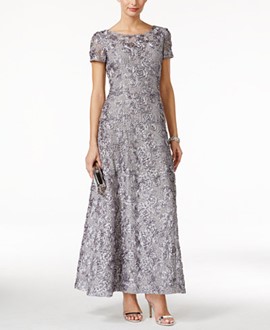 This floor-length evening dress is covered in beautiful floral rosettes (click and zoom in to really see them!) Available in dove (pictured above), champagne, rose pink, and navy.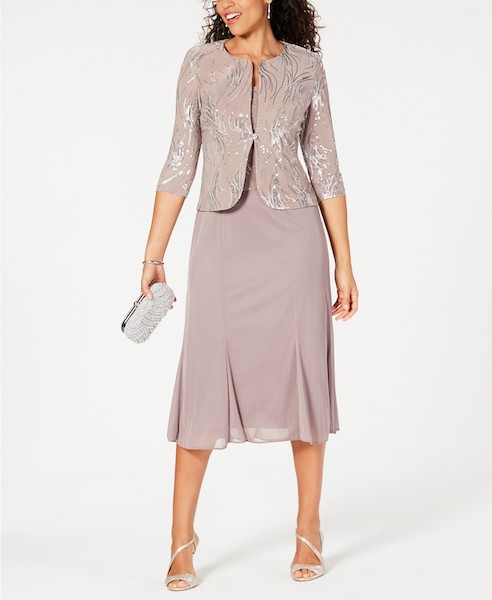 With a playful pleated chiffon skirt at the bottom and a modest square-neckline sequined bodice, this dress is both stylish and comfortable. Add an extra layer of style and comfort with the removable coordinating jacket.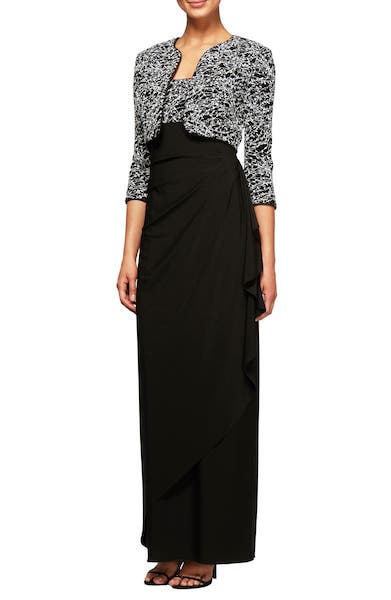 You'll look like a movie star, but feel like yourself in this empire waist gown. The skirt is gathered at the side, leaving a ruffled cascade falling at your hip.
---
Our GiveIt Blog is full of advice and tips for Mothers of the Bride (and Mothers of the Groom). We hope you enjoy looking for just the right dress that makes you feel beautiful, confident, and ready to watch your son or daughter start their own happily ever after. Congratulations and happy shopping!