Adding to your wedding gift registry? Be sure to include these splurges that are sure to stand the test of time.
Wedding registries can be surprisingly tricky. What should conceivably be a wish list for the new couple inevitably gets tangled with questions and concerns, asking for traditions, rules, and all the guidance available.
While a handy checklist can always serve as a solid guide, one question remains: Can we splurge on wedding registry items? And the answer, simply, is yes! When it comes to your registry, consider your long future together and the needs that may arise over the years. Consider the items you'd like to use for a long time — items whose quality matters — as well as those whose comfort is paramount — like bedding and towels, for instance.
At the end of the day, it's about what makes sense for you as a couple. There's no pressure to add the most expensive item from every category, but there's also no shame in including a few splurges. If you're looking for our top 6 wedding gift registry items that are worth splurging on, then keep on reading!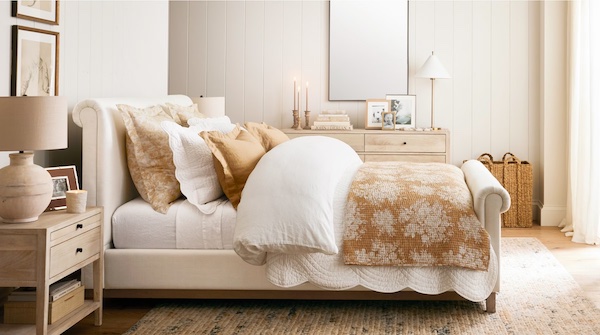 You can spend nearly one-third of your life sleeping — that could mean over 25 years in bed! That said, I'm sure it's no surprise that sheets and bedding are at the top of our list. Our top tips when it comes time to choose: make sure they're high-quality, wash nicely, and fit your mattress properly.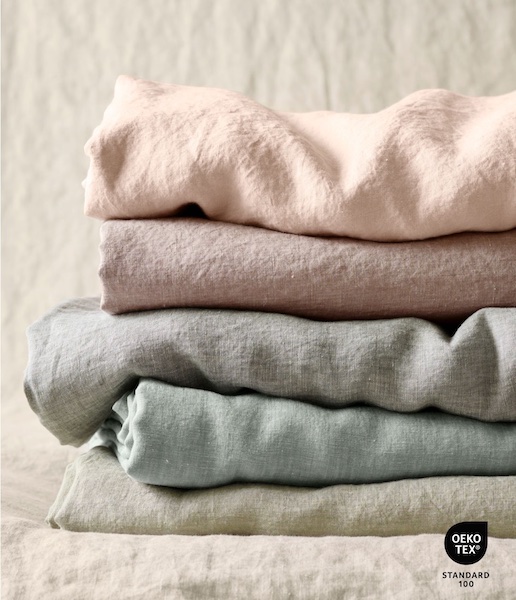 What you may not know is that there are just about as many factors that go into selecting bedding as selecting an engagement ring. We're talking material, weave, thread count, and color- it's important to do your research! In this age of technology, it is not uncommon to forgo in-store shopping when creating a registry. While it may be difficult to schedule time to browse through linens, we believe it could serve as a special date night with your fiance' to help ease any pre-wedding jitters – don't forget to make note of your top picks and add them to your wedding registry.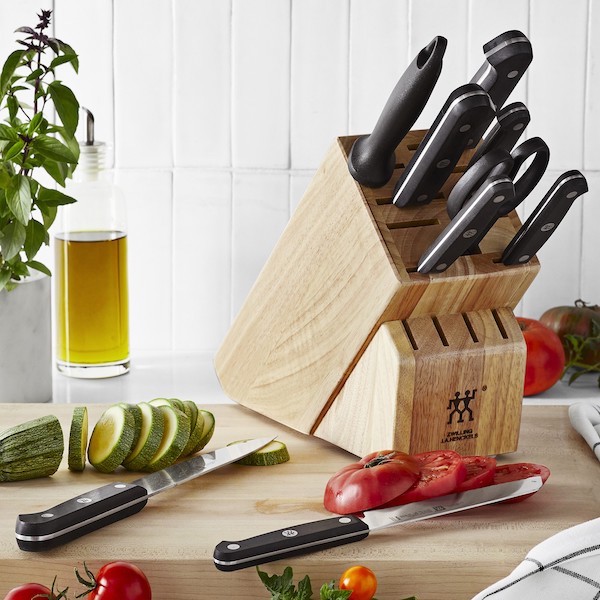 You might think that all knives are made the same — but we're here to tell you that's entirely not the case. When you go to choose a set of knives, you want to make sure they're made from high-carbon stainless steel with forged construction. It's also a good idea to get a sense of the weight and size of different knives, so go to the store and see which feels best in your hand. From there, it's time to determine how many knives you will need. For amateur cooks, a starter set (paring knife, chef knife, and utility knife) should do the trick; if you want a knife for every task and cut, register for an entire set.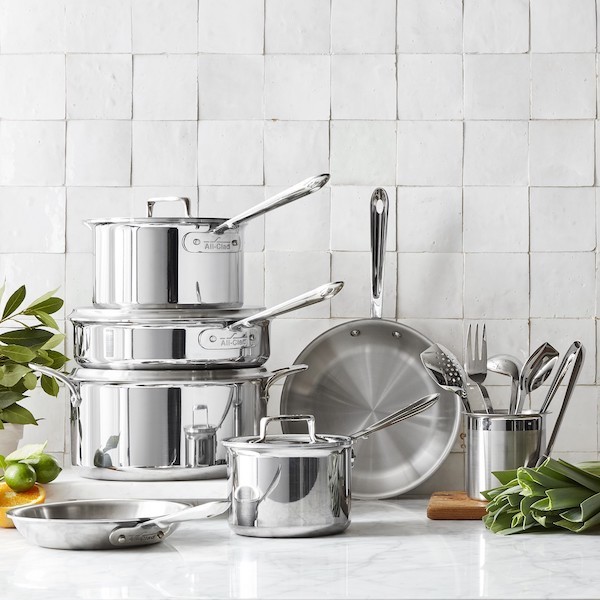 Is quality cookware really worth it? If you've ever cooked with bad pots and pans, you're probably saying it with us: Yes! Beyond lasting a lifetime, high-grade cookware ensures even heating. In other words, it'll cook (and taste) better. High-quality stainless steel — over an aluminum or copper core) still reigns as the most versatile cookware out there: it's tough, durable, can easily go from stovetop to oven, gets a great sear on meats and poultry, and stays looking new with proper care. Need we say more? Once you've selected the material and construction of your pots, all you have to decide is whether you want a set or a few key pieces, like a cast iron pan or Dutch oven.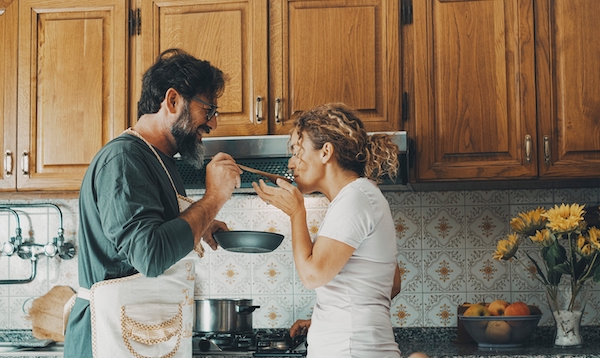 4. Small Appliances
There's a good chance you already have a decent collection of small appliances started — or nearly complete — and think you don't need to add new ones to your wedding registry. But now is absolutely the time to upgrade, so even if you feel like you're not in the market, we recommend splurging on a few things.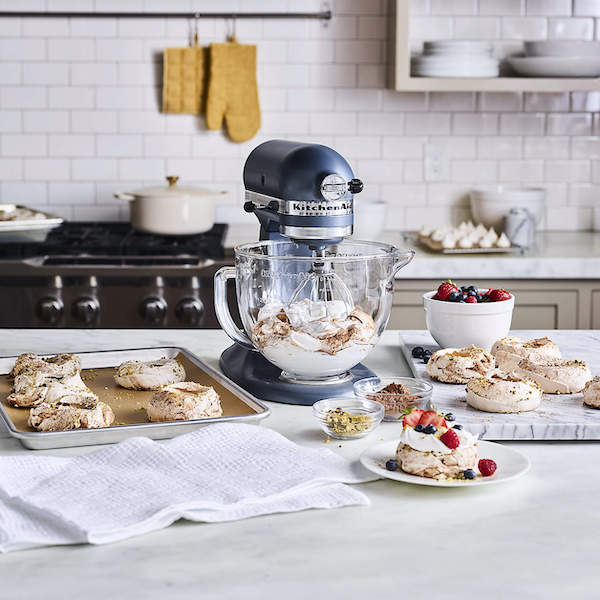 There's a reason that the KitchenAid Artisan Stand Mixer is a coveted item in every kitchen, and it's not the sleek and classic design aesthetic. This versatile staple appliance is powerful and comes with more attachments than you may realize — think pasta cutters, juicers, spiralizers, you name it — making this a workhorse in your kitchen!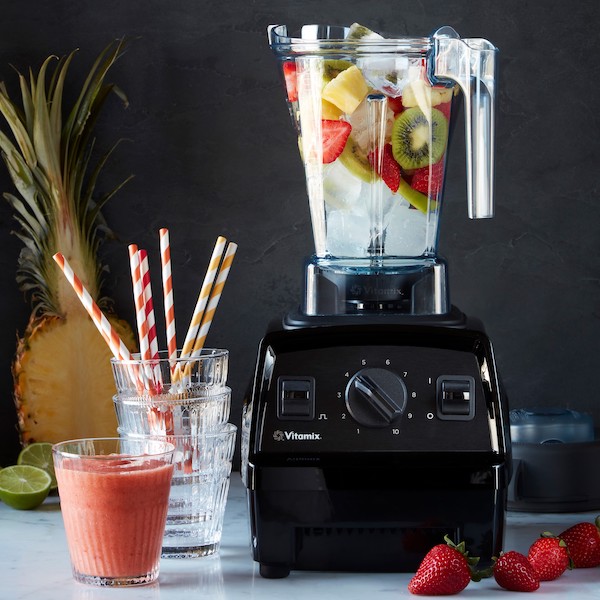 Vitamix is truly the king of blenders, from smoothies and milkshakes to blended margaritas and hot soups. You can even set it and walk away — dare we call it the new slow cooker? — making it a seriously convenient appliance for your wedding registry. Bonus? They come with an excellent 5-7 year warranty.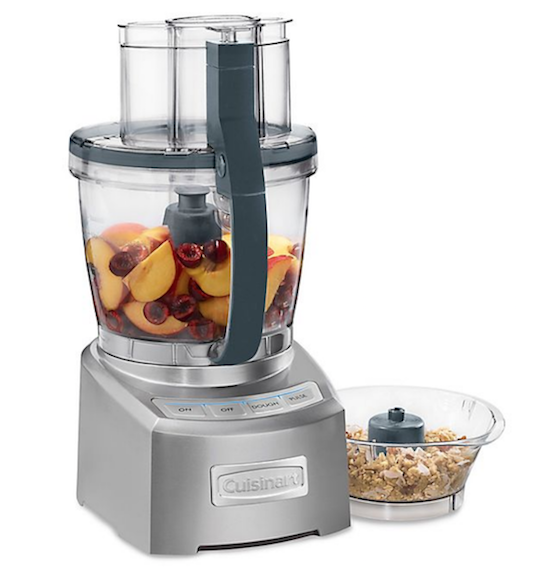 The biggest kitchen tasks can be cut in half with an assistant….or a good food processor. Consider the Cuisinart Food Processor, your new sous chef: it comes with a large 12-cup bowl, as well as accessories to slice, dice, shred, whisk, and knead.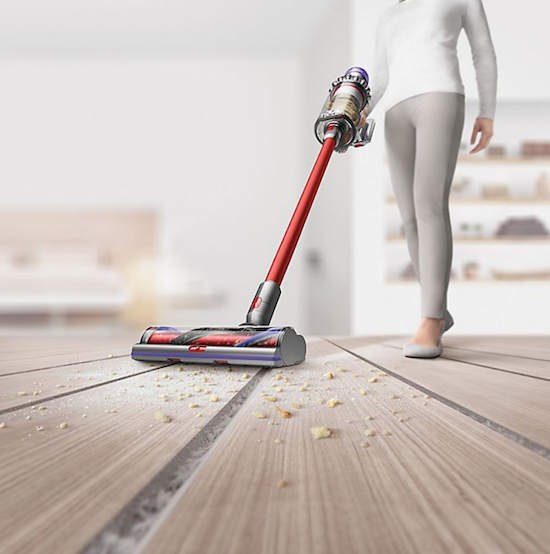 Nothing beats clean floors, whether you live in a small apartment or a good-sized home. And nothing can get in the way of cleaning them more quickly than a lousy vacuum — or no vacuum at all. As with any big wedding registry splurge, don't forget to do your research; this great vacuum buying guide from Bed Bath & Beyond can help you sort things out, so starting there can save you loads of time! Pro tip: Find a vacuum cleaner that works on both carpet and bare floors, has good filters, and includes a variety of attachments. Then go to the store and try it out — make sure you like how it moves, sounds, and runs. The Dyson Cordless Stick Vacuum is a crowd favorite, but we also have to say, with so many great options out there, don't overlook the iconic Roomba robotic vacuum cleaner.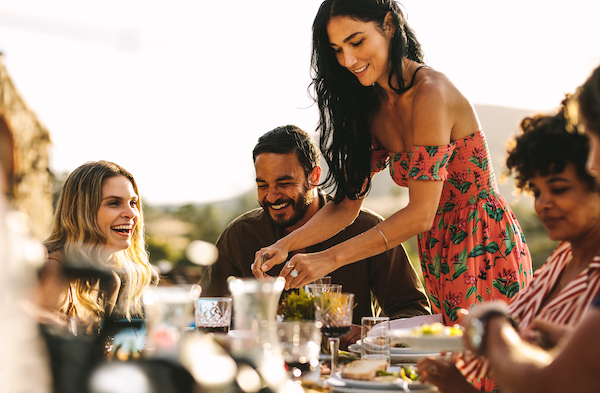 6. Entertaining Essentials
Good serveware is something that you don't think you'll need until you host a gathering of family and friends a few times. A few key pieces will become treasured heirlooms that you'll love using when entertaining friends and hosting holiday dinners. We love Nambe's timeless pieces created from metal alloys and acacia wood. We suggest splurging on the "big four": a serving platter, salad bowl, cheese board, and chip and dip. They'll become part of many fond memories as you gather around the table with those you love!
Oh, I wish I had this article when I embarked on creating our wedding registry! Planning a wedding can be a stressful endeavor – your wedding registry should not cause added stress. Once you have finalized your registry, hop on over to our Stress-Free Guide to Hosting A Fabulous Party to put all your wedding gifts to use!