Planning a wedding can be exciting and stressful all at the same time. This is especially true when it comes to creating (and editing) the guest list. How do you decide which co-workers to invite?
Dear Cheryl-

I'm getting married next summer and need your help with my guestlist. I own a small business and have only 5 employees. We share office space and also spend time together outside of work. My fiance works for a large corporation and manages a team of about 25 people.

I plan to invite all of my co-workers to our wedding. My fiance wants to include his whole team, but I think that's too many people to add to our already large (over 200 guests!) guestlist.

Please help!
---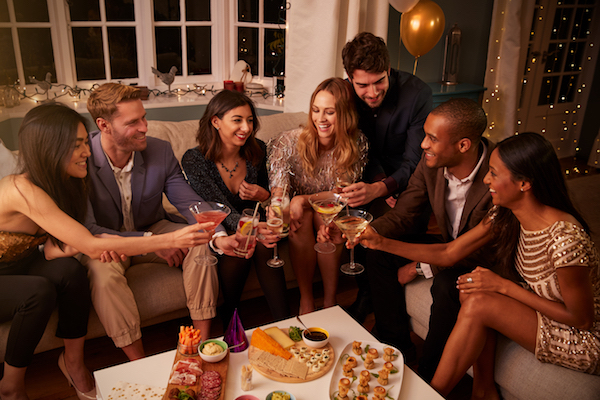 ---
For most people guest lists are the most stressful part of wedding planning; and there are quite a few things to consider when it comes to inviting co-workers.
Since you are the owner of a small business, you are correct in inviting your employees. In this case and most cases of very small companies, it should be all or none invited.
Obviously, your fiance's situation is totally different. There are no set rules when it comes to inviting co-workers, but the guidelines below will help you both make decisions about which (if any) of his team should be invited.
Consider:
If he is close friends with any of his co-workers, then it's a given that they will make the list.
If anyone from the office is invited, then it's a good idea for him to invite his boss or manager.
Another kind gesture is to invite an assistant or someone who works extra hard to support him at work.
Beyond that, it's a bit more difficult. Here are some other factors that can help guide your decisions.
Budget: Once you determine the per person cost, you may realize you won't be able to afford to invite a large number of co-workers without blowing your budget.
Reception location: Depending on the location, you may have restrictions on the number of guests you can invite.
Office Culture: Determine whether you will be comfortable being yourself, or drinking and dancing among your co-workers.
Friend or Co-worker: If feeling indecisive, ask yourself, "Will this person still be a friend after I leave this job?"
Common sense and good judgment will go a long way. Ultimately, it all depends on your wedding and your workplace. Since your fiancé manages a large team, he may feel that he needs to invite all or none of his team. That is not necessarily true, but you will have to determine if there are any cut-off lines that make sense.
Workplace tips:
If you can't invite everyone, it's best to keep discussions about your wedding to a minimum. This will cut down on talking about it with people who aren't invited. If the conversation does come up, make sure you verbalize that the guest list is limited due to venue, budget, etc. Almost everyone will understand that. After you tie the knot, you and your spouse can consider hosting an informal party for friends, family, and/or co-workers, showing thankfulness for their support.
Quick Etiquette Reminder:
While it's perfectly acceptable to invite guests to the reception and not the ceremony, all guests invited to the wedding ceremony should also be invited to the reception.
---
If you have questions or comments about gift giving, bridal shower, baby shower, or wedding etiquette, please comment below or email [email protected].
Emails in this column are received from readers. Emails may be edited for spelling, length and grammar, or to remove sensitive information. However, we are careful not to alter the intent or content of the question.
Cheryl Seidel is the founder and President of RegistryFinder.com, an intuitive search engine that helps gift givers quickly and easily find online registries for weddings, baby showers, graduations and more.