I'll admit it: before I was engaged, I fully believed that creating a wedding registry was primarily the bride's responsibility, which meant that it was also the bride's responsibility to convince the groom that he'll actually have a good time adding items to said registry. I quickly learned that I couldn't have been further from the truth. In actuality, there are plenty of great potential gifts that your groom won't just enjoy envisioning himself using—he'll actually love every single one!
Beyond the table settings and kitchen appliances, the ever-present casserole dishes and bakeware, there is a treasure trove of wedding registry gifts your groom will love. I like to call that place Amazon.com. Believe it or not, the online megastore has an easy-to-build registry feature that's as extensive as the marketplace itself, which makes it a no-brainer one-stop solution for all the gifts you've got your eye on.
There's no shortage of interesting and non-traditional gifts, so to help you sort through the virtual warehouse, I've compiled a list of some of the best items you can include on your registry that will excite your husband-to-be. Below you'll find gifts for your registry that you both will love, but don't be surprised if your groom is more excited for some of them than you are!
Camping Gear
I have a confession: I want this. If you've ever slept on an inflatable mattress on top of hard ground, you know it's not the most comfortable sleeping situation. This Coleman Airbed Cot with fold-out side tables changes the entire game, and it even includes a battery-operated pump for instant inflation! The steel cot supports up to 600 pounds, and the leakproof shell guarantees you won't wake up on a flat mattress in the middle of the night.
If you and your groom are fans of the outdoors, this double hammock is a must for your registry! The full set comes complete with everything you need for easy setup, with carabiners and rope to secure your cozy hangout. The lightweight design supports up to 500 pounds so you can comfortably relax wherever you may be.
Did you know 2-person sleeping bags existed? This is such a great gift for newlyweds who love camping—why wouldn't you want to sleep as close together as possible? This warm and cozy double sleeping bag can also become two individuals if needed, so it's super versatile. Plus, the set includes 2 pillows, so you never have to worry about using your good pillows on a camping trip!
Water-loving couples, if kayaks aren't on your wedding registry, that needs to change! This set of two is your ticket to a whole new set of adventures on the water. Each kayak comes with a built-in seat back so you can sit comfortably for trips of any duration, a rear storage compartment for small items, and a paddle cradle for when you're taking in the scenery.
Friendly Competition
Work up a sweat while having fun! If you've never played pickleball, it's basically a smaller-scale (in my opinion, much easier) version of tennis that you can play on a variety of surfaces. This complete set includes durable, lightweight paddles that offer a comfortable hand feel so you can play that final tiebreaker!
It doesn't get more classic than cornhole! When you've got a regulation game set on hand, there's no telling what could happen at your next backyard barbecue, and it's always a good time playing. This weatherproof set is made from 100% solid wood, so it'll hold up strong over the years—just like your marriage!
Gifts You Might Not Have Thought Of
My husband knows that I'm not much of a conversationalist before I have my first cup of coffee, so we're always sure to have plenty on hand. I love the idea of registering for a coffee sampler subscription box, which makes it insanely easy to not only ensure consistent caffeination, but it's also a great way to try new gourmet blends from Seattle's top small batch roasters. Add this to your registry and receive a curated shipment every month that includes around ½ pound of beans!
If your husband-to-be is like mine, he can get a little too aggressive with the hand-washing of wine glasses, which results in a few more shards of glass than I'd like in my life. A set of durable, unbreakable wine glasses is key to have on hand for any groom who's prone to spills, knocking glasses over, or is just plain strong! This stemless set is made from special material to look and feel like glass—so you won't miss a thing.
Entertaining for a group is always more fun when you have the right tools. Set yourselves up for post-marital culinary harmony and add a family-sized griddle to your registry! This electric version frees up your burners for other items, and if you don't have a stovetop, it's no problem!
Clean-up is easy thanks to the non-stick surface, and it also has a built-in warming tray.
You and your groom have a lifetime of memories ahead of you, and what better way to remember them all than by easily printing your photos at home? This Kodak desktop printer can scan and print in seconds via the computer or phone app. If a portable printer is more in line with your needs, be sure to add this Kodak Instant Printer to your registry! Either way, you'll always have a way to quickly print any photo.
Gifts That Might Take Some Convincing (but are so worth it!)
Even couples living in the perpetual summer state of Florida want to cozy up with a big duvet when they go to sleep, and this down-alternative duvet comforter is perfect for all seasons! One of the best things you can do for yourselves as a couple is register for super-soft bedding, so be sure to add this mid-weight hypoallergenic option to your list.
We actually registered for this vacuum ourselves, and I can tell you from experience that our marriage has largely succeeded because of it. Whoever's role it is to vacuum the house (or both of you) will spend a fraction of the time vacuuming than they do right now, and you'll know you're getting every speck of dirt with this high-suction cordless masterpiece. It comes with attachments for any mess and any surface—need I say more?
Tech Stuff You'll Both Love
It seems like you can do just about anything to keep your home ultra-connected these days, so why not outfit yours with the sleek and high-tech suite of Echo devices? From the small but mighty Echo Spot to the Echo Speaker, Echo Show,  and Amazon Indoor Security, the options are seemingly endless. Build and add your ideal setup to your Amazon registry—I promise your groom will love every second.
I have no doubt that your groom wants to ensure the utmost safety of your marriage home and the contents within it. Make it easy for him (and you) and add the Ring Complete Home System to your registry. It comes with 24/7 complete home security and sets up in minutes, and it gives you the ultimate peace of mind when it comes to protecting the people and things you care about most.
The Obvious Choices
Outdoor cooking has never been easier with this beautifully designed charcoal grill by Weber. It easily transitions from grill to smoker with a two-position grate, and its classic kettle design is a timeless addition to any style you've got going on in your backyard. Don't be fooled by the simplicity—this cooktop will accommodate a wide variety of culinary styles so you can whip up just about anything!
From basic fixes to complex setups, your home together will no doubt benefit from a top-notch tool set. With this 65 piece collection from Stanley, you can be sure of a quality job—it combines the most popular tools with a handful of task-specific items all in an easy to store case that holds everything! Now, hanging that new art piece is as simple as asking your husband-to-be!
These are just a handful of fun and useful items to inspire you and your husband-to-be when you begin to create your own wedding registry. Start your Amazon registry today and explore the incredible products, devices, and services you can add!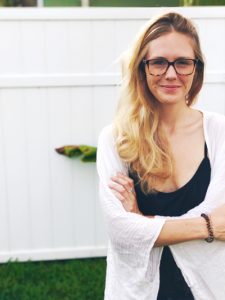 -Written by Brittney Winters, a firm believer in men's rights to vacuum the house if that's what they want to do
Disclosure: This post contains affiliate links. We may be compensated if you make a purchase by clicking on one of the links. Thanks for your support!
Save