RegistryFinder.com makes it EASY to find a wedding registry or any other type of online gift registry. Simply enter the name of either member of the couple in the search boxes above and you will be directly linked to their wedding gift registry or registries.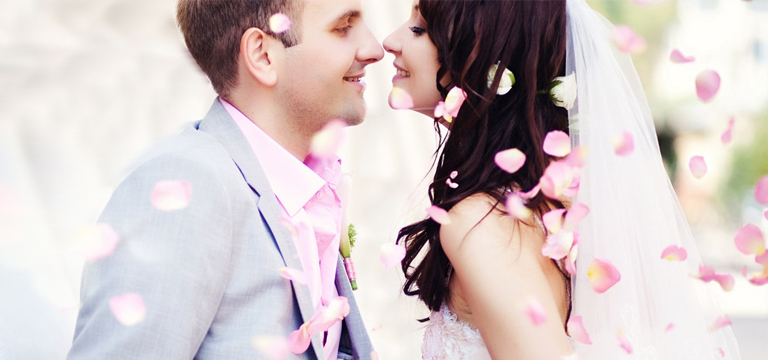 Need to create your own wedding gift registry, here are some of our favorites…

A Bit of Wedding Registry History:
The very first gift registry was created in 1924 at the Marshall Fields Department Store in Chicago. It was called a bridal registry and was invented to help brides-to-be choose their china, silver, and crystal patterns.
It soon spread across the country and throughout the retail industry. It is now considered a must-have for almost all couples planning to get married. In fact, 93% of couples create a wedding gift registry.
This wedding gift registry is designed to serve as a convenience for both the couple and their guests. Most guests don't know the likes and dislikes of the couple, and it also helps prevent a couple from receiving duplicate wedding gifts.
Most couples are thoughtful and register at two or more stores. This allows them to choose a variety of needed items, while offering guests gift-giving options that can fit any budget. While a guest is never "required" to choose a gift from the wedding gift registry, it is there to help guests choose a gift with confidence, knowing that their gift is something the couple wants or needs.
It is still considered a major faux pas to include gift registry information as part of the wedding invitation. This is a tradition that has not changed because a wedding is not about getting gifts, it is about the couple sharing the happy day with those that love and care about them.