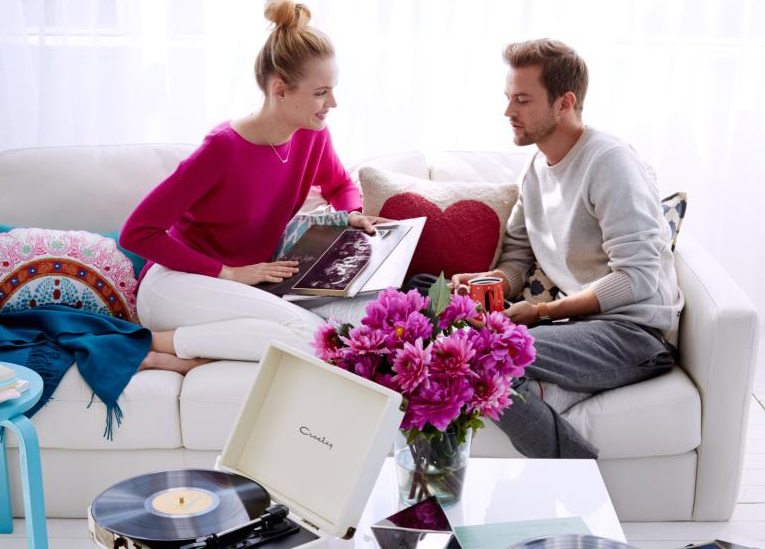 Macy's is a great place to create a Wedding Gift Registry. There are hundreds of stores across the country, and they carry a huge selection of everything you could possibly need for your home. On top of that, Macy's has fantastic registry perks and rewards. (I mean, who wouldn't love to earn 5% on the gifts you're given?) But we know that creating a Wedding Gift Registry can be a daunting task so one of the things we love most about Macy's is their Wedding Registry Guide which is overflowing with helpful tools and tips, as well as practical wedding and registry advice from their lifestyle expert Clinton Kelly.
But our absolute favorite feature on the Macy's registry website is the Home Decorating Style Quiz. Before you dive into making a zillion registry selections, take a few minutes and complete the quiz with your fiancé. With a few pointed questions it will help you quickly determine your home decorating style. This will allow you to easily select coordinating items for each room in your home. Your friends will think you're a decorating pro!
Once you know whether you have traditional, trendy, rustic or modern style, check out these gorgeous home décor items we've selected for each category. (Hint: Click on the links beneath each graphic to quickly add your favorite items to your Macy's wedding gift registry!)
Traditional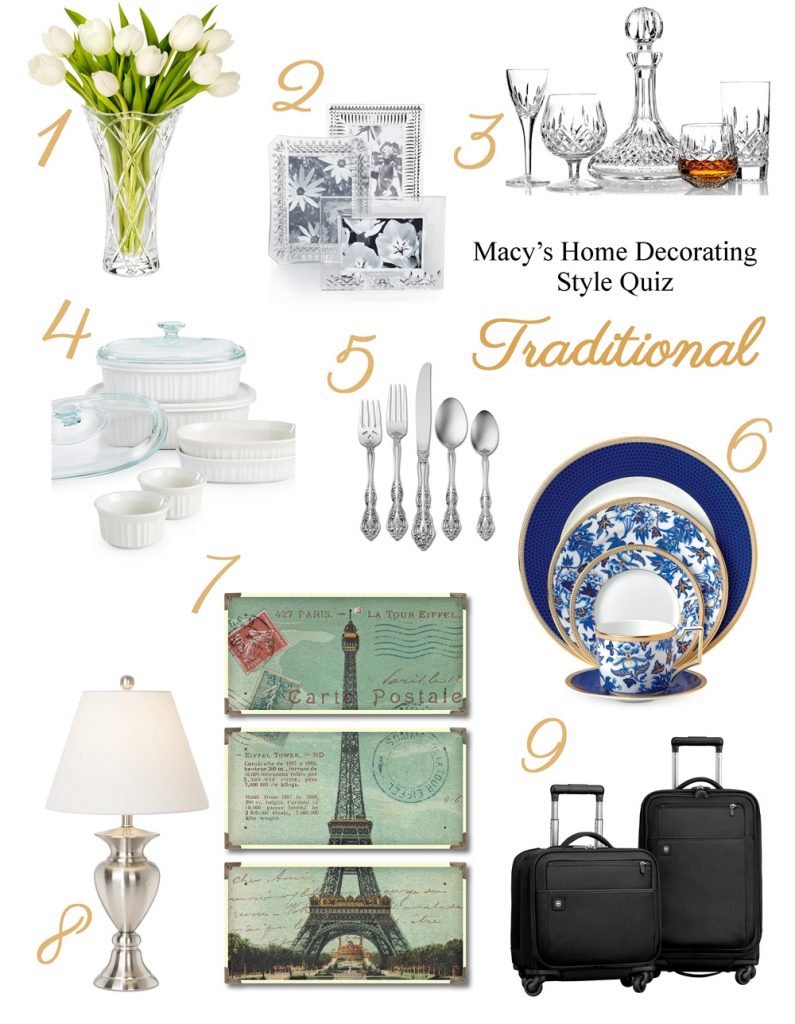 1: Marquis by Waterford Honour Vase | 2: Lismore Picture Frames | 3: Waterford Barware Lismore Collection | 4: Corningware French White Bakeware | 5: Oneida Michelangelo 5 pc. Place Setting | 6: Wedgewood Blue Hibiscus Collection | 7: Uttermost Eiffel Tower Carte Postale Wall Art | 8: Pacific Coast Royal Grace Table Lamp | 9: Victorinox Avolve 2.0 Spinner
Trendy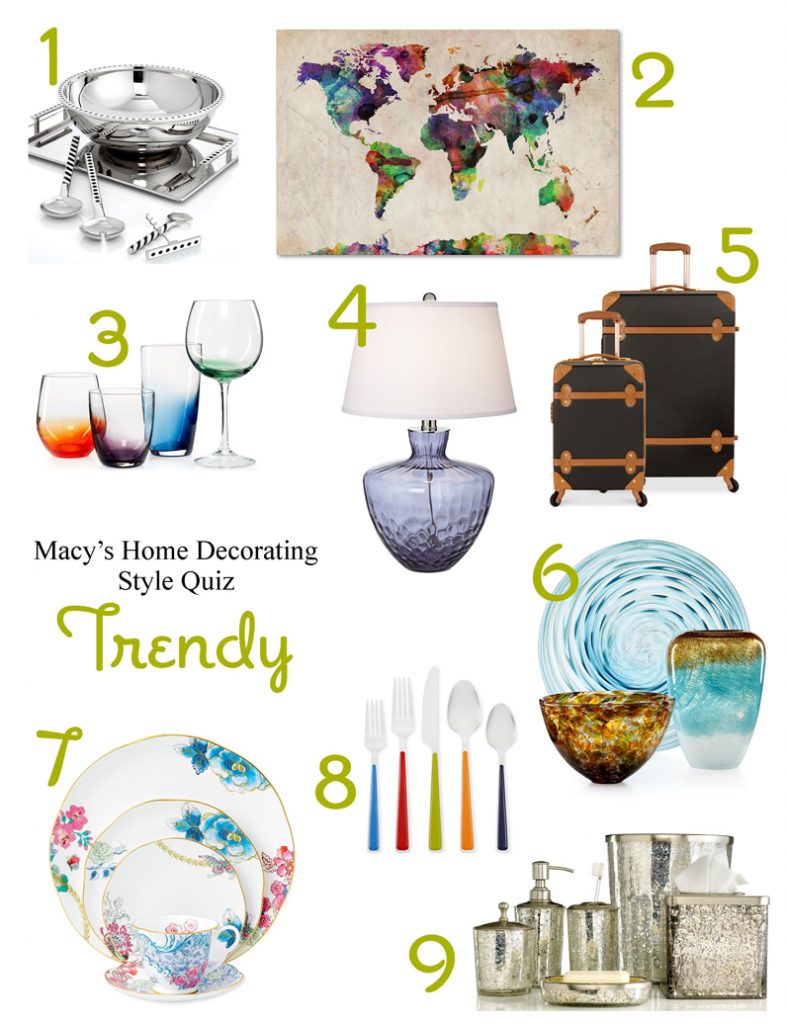 1: Kate Space New York Pierrepont Place Serveware | 2: Urban Watercolor World Map Canvas Print | 3: The Cellar Colored Glassware Collection | 4: Pacific Coast Sea Glass Table Lamp | 5: Diane VonFurstenberg Adieu Hardside Spinner Luggage | 6: Lenox Gifts Seaview Collection | 7: Wedgewood Dinnerware Butterfly Bloom Collection | 8: Fiesta Merengue 50 pc. Set | 9: Paradigm Bath Crackle Glass Ice Collection
Modern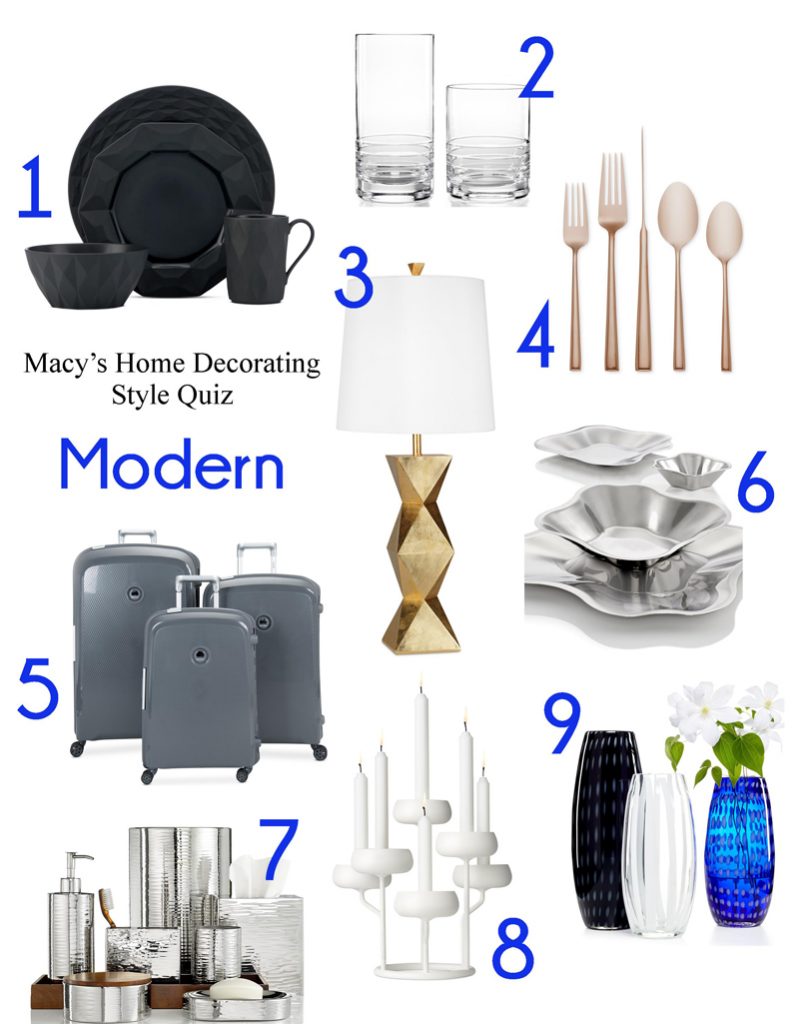 1: Kate Spade New York Dinnerware Castle Peak Slate Collection | 2: Kate Spade New York Percival Place Barware | 3: Pacific Coast Ripley Table Lamp | 4: Kate Space New York Malmo Rose Gold Collection | 5: Delsey Belfort Plus Hardside Spinner | 6: Iittala Aalto Stainless Steel Serveware Collection | 7: Hotel Collection Polished Hammered Metal Bath Collection | 8: Iittala Nappula Candelabra | 9: Mikasa Artisan Vase Collection
Rustic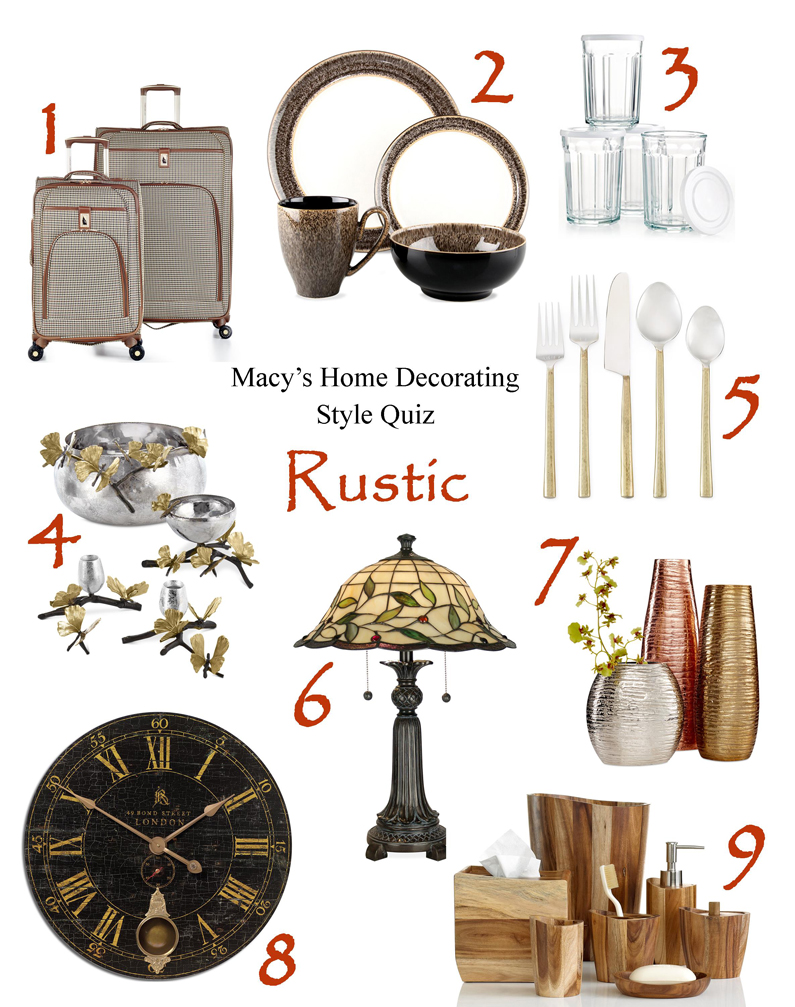 1: London Fog Cambridge Spinner Luggage | 2: Denby Dinnerware Praline Collection | 3: The Cellar Everyday Working Glasses | 4: Michael Aram Butterfly Ginkgo Collection | 5: Indira by Cambridge Priya Brass Mirror 5 pc. Place Setting | 6: Dale Tiffany Donovan Table Lamp | 7: Simply Designz Metallic Vases Collection | 8: Uttermost Bond Street Wall Clock | 9: Kassatex Bath Acacia Wood Collection
If you're ready to face your wedding registry head on, here's the link to the Macy's Home Decorating Style Quiz. And be sure to tell your friends and family that they can find all your registries in one easy place, RegistryFinder.com.