If you have a friend or family member getting married soon, you may have noticed that the festivities begin long before the wedding. The months before the event are filled with gatherings like engagement parties, showers, and other pre-wedding events.
If your mailbox (or inbox) is suddenly filled with invitations, read on. I'll let you know which ones require presents, and which ones simply require your presence!
A note on gift budgets:
We have an entire post dedicated to how much to spend on gifts, but keep in mind: there is no set amount you "should" spend. What you choose to spend depends on your own personal budget and your relationship to the couple.
The closer you are to the couple, the more you might want to spend. But no matter how close you are, you should never feel pressured to spend more than you can afford. The budgets below have lots of flexibility for your own personal situation, and are simply suggestions!
Without further ado, let's dive into the wedding events and gift guidelines!
1. Engagement Party
If you are not attending: not necessary to send a gift, but make sure to congratulate the couple with a phone call or note.
If you are attending: If the event is being held in someone's home, bring a gift for the host and hostess, like a bottle of wine or champagne, flowers, a candle, etc. If the event is being held at a venue, bring a small item like a picture frame, champagne glasses, or something similar for the couple.
Budget: $25-$50
2. Bridal Showers
If you are not attending: Not necessary to send a gift. You may consider increasing your wedding gift budget by the amount you would have spent on the shower gift, but this is at your discretion.
If you are attending: Bring a gift from the wedding registry.
Budget: Anywhere from $30-$100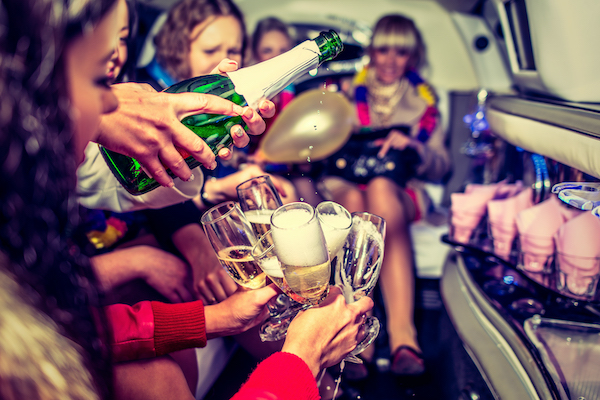 3. Bachelorette Party
If you are not attending: If you are a member of the bridal party, it's nice (but not necessary) to send a bottle of champagne, a lingerie set (if a lingerie shower is part of the agenda), or Venmo the maid of honor so you can treat the bride to a drinks from afar.
If you are attending: Not necessary to bring a gift, unless the festivities include a lingerie shower.
Budget: $25-$50
4. Rehearsal Dinner
If you are attending: No gift is necessary, but if the dinner is held in someone's home, consider bringing a hostess gift. You could also mail a thank you note to the hosts after the event is over.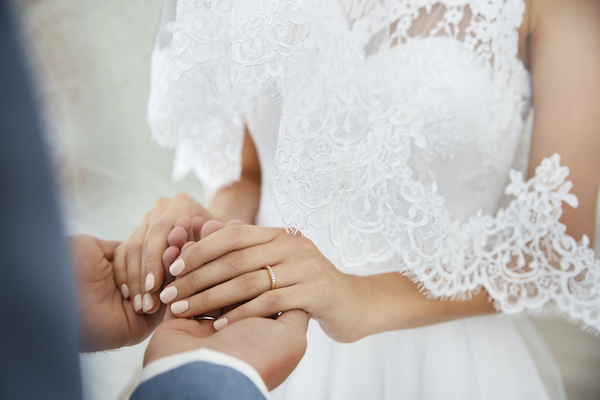 5. Wedding
If you are not attending: You should still send a gift as a symbol of your love and support for the couple. Have a gift from the registry or a check mailed before or soon after the wedding.
If you are attending: Mail a gift beforehand or soon after the wedding. Whether you order a physical gift from the wedding registry or choose to send a monetary gift, it's helpful to the couple when you ship the gift directly to them rather than bringing boxes and cards to the reception.
Budget: $50-$200
People Also Ask:
What if I'm invited to multiple showers?
Some brides invite their bridesmaids to multiple bridal showers, but it's only necessary to bring a gift to one. If you feel awkward about attending but not bringing a gift, consider combining your resources with other members of the bridal party to give a group gift, allowing each of you to spend a smaller amount.
If I'm hosting the shower, do I still need to give a gift?
Hosting is truly a gift in and of itself, but since gift-opening is often the "main event" at a shower, consider giving a small gift for the bride to open, or pitching in for a group gift if you have co-hostesses. It's ok to prioritize spending on the actual shower and spend less on the gift.
What if the couple said, "no gifts" on their wedding website?
Feel free to follow their directions! I do recommend mailing a heartfelt, handwritten note in the weeks leading up to the wedding, or immediately following the wedding, that expresses your love and support for the couple.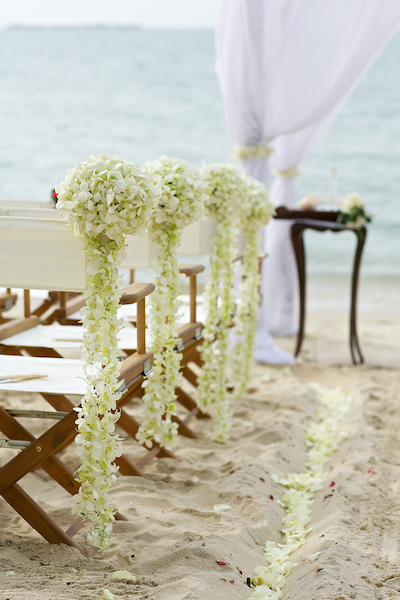 What if it's a destination wedding?
If you're paying for travel costs and accommodations, it's understandable that there might not be much left in your budget for a gift. A small gift from the registry (even lower than the $50 mark) is perfectly fitting in this scenario.
What if I'm a bridesmaid and I've already spent lots of money on the wedding?
See the response above. Find a smaller gift on the registry, or consider a group gift among the bridal party.
What if I'm not attending the wedding, AND I'm not close to the couple? Do I still have to send a gift?
Technically, receiving a wedding invitation means giving a gift whether you attend or not. If you are not close to the couple but they are relatives or people you will interact with in the future, search the registry for a small gift, even under the $50 mark if possible.
If you really don't have a relationship with the couple and don't foresee that relationship growing in the future, you have more leeway to skip a gift.
Should I give a nicer gift if it's a fancy wedding?
The notion of "covering your plate" or basing what you spend on what the couple spent on you isn't necessary (or in good taste). Couples who can only afford a simple, casual wedding don't deserve less of a gift than those who can host elaborate ones! Spend what you can afford–not what you think they could afford to spend on you.
Ready to get gifting?
Don't wait too long to shop! Find the couple's registry as soon as possible, so you have the best selection of gifts to choose from at multiple price points. The easiest way to do that? Use RegistryFinder.com to find all of the couple's registries in one convenient location, just by entering the bride or groom's name.