Today, brides might have one shower, or possibly several. Often, the shower will be an intimate gathering of bridesmaids and close family, or the shower may be a large party with most of the ladies on a wedding guest list. And what used to be a ladies-only gathering will sometimes include men these days. As the host, it's your job to consult with your guest of honor about her shower preferences and guest list. Wedding planning can be difficult and stressful so you want to ensure the bridal shower is a fun, relaxing event where the bride can spend quality time with those she loves most.
We've collected some of our favorite wedding shower trends. We're sure you'll find something on this list for every type of bride!
The Activity Shower
Think about the bride's interests and hobbies and turn it into a memorable afternoon with friends. You may have to go to a local studio or kitchen, but most likely you can have an expert to come to your location. For the foodie bride, hire a chef to do a cooking or baking class. Or plan a tasting event with wine, champagne, cheese or chocolate (or all of the above!). For the crafty bride consider a lesson in floral arranging, knitting, painting or pottery. We love this trend because it's hands-on and you get to learn something new while showering the bride with love!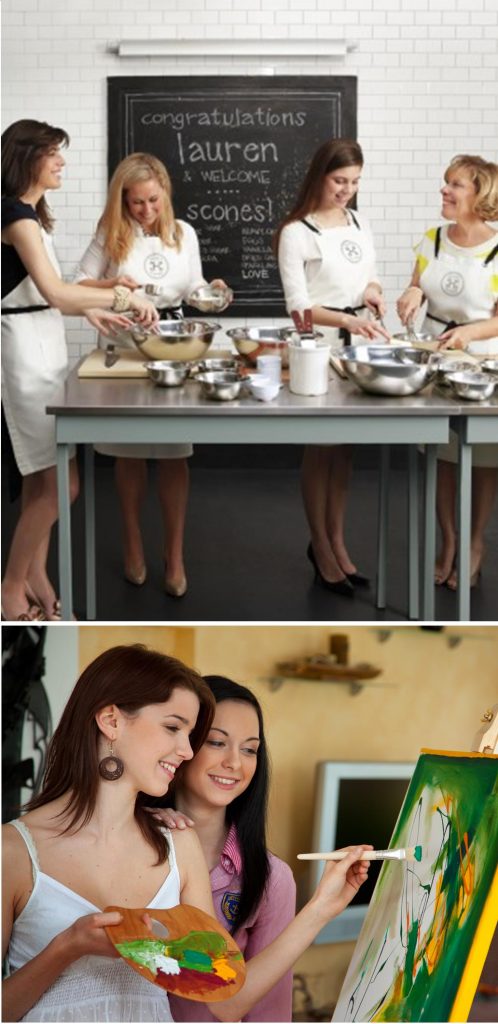 Source: MarthaStewartWeddings.com
The Destination Shower
Destination weddings and bachelorette parties have been popular for some time. And now, we're seeing a new trend- the destination bridal shower. This shower is usually for a small group of the bride's closest gal pals. Spend the day getting pampered at a spa, live it up shopping and dining in the city, or head to a nearby vineyard for winetasting. If you have several days, rent a beach house and soak in the sun or find a cabin nestled in the mountains for some peaceful rest and relaxation. (Keep accommodations budget-friendly by using a site such as VRBO or Airbnb to rent a vacation home!) And remember, before you do too much planning, consult with each guest to be sure that your plan fits into their budget.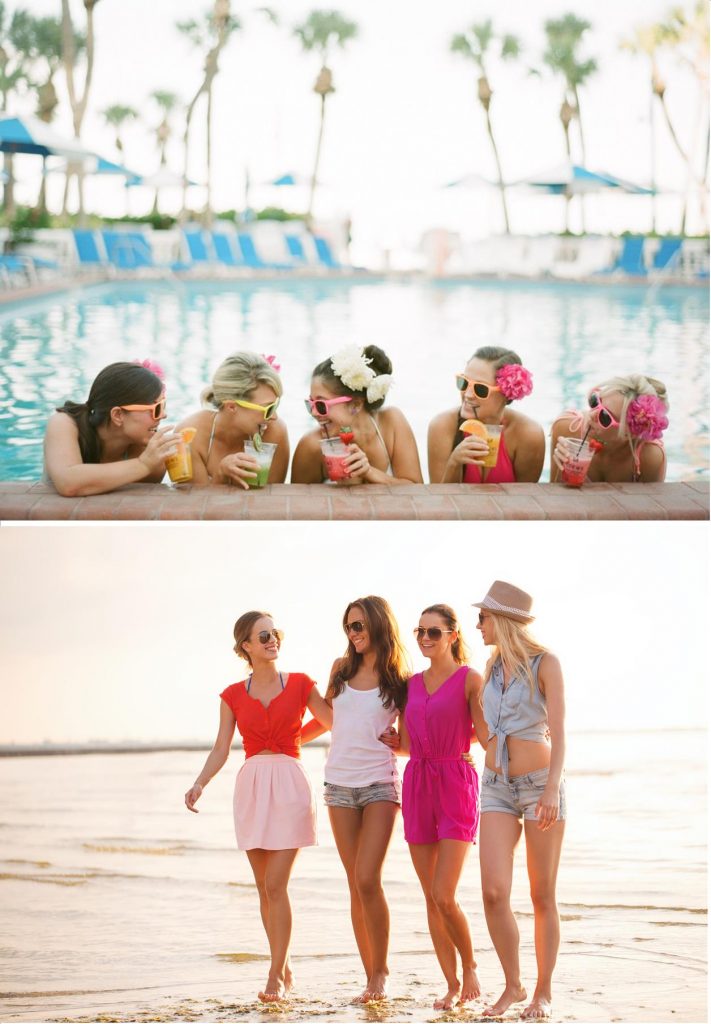 Source: Dishie Rentals
The Jack and Jill Shower
Co-ed showers are becoming increasingly popular. As more men are getting involved in wedding planning, they are also taking an interest in the parties that go along with weddings. Attendees typically bring a gift that will be used by both the bride and groom. We love the idea of a stock-the-bar shower. Guests bring a "bar" item from the registry or their favorite wine or liquor. The new couple will be ready to host future gatherings in style!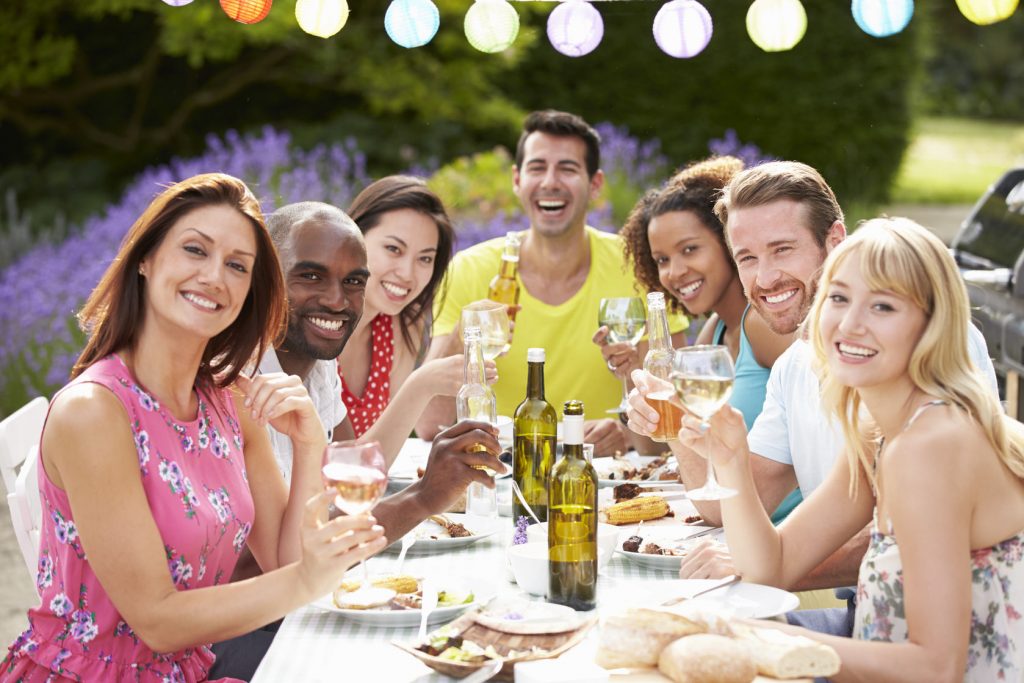 DIY Food Bar
Make-it-yourself food and drink bars are a huge hit at showers and weddings these days. You provide a base and lots of toppings or add-ins, and guests get in on the action by concocting their own delicious creation. We love the idea of including a mimosa bar, yogurt parfait bar, or waffle bar for brunch. For dessert, have an ice cream sundae, s'more, cupcake or candy bar. Need a creative party favor? Plan a granola, trail mix or tea bar for guests to create a fun take away. The options are endless!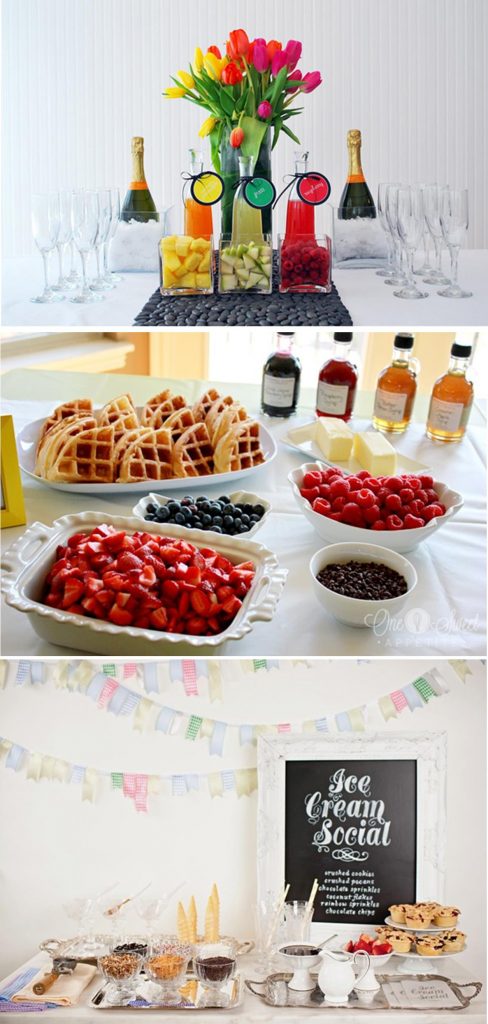 Source: Home Confetti, One Sweet Appetite, and Cooking Channel TV
The Groom Shower
A groom shower- aka Power Shower- is an excellent way for a groom to celebrate his upcoming nuptials with his groomsmen as well as his dad, grandfather and uncles (who may not be invited to the bachelor party). Pick an awesome manly theme such as power tools, outdoor adventures or backyard living, prepare some delicious manly food like pizza, wings, or BBQ and have fun!
The Classic
Maybe your bride prefers a more traditional event. If so, just host a good ol' fashioned bridal shower. Forget the extra activities and over-the-top themes. Have brunch or a tea party. Use pretty flowers as your centerpieces. Play the toilet paper dress game. And don't forget to turn the ribbons and bows into a paper plate bouquet. There's a reason these customs have remained over the years- they're simple, beautiful, and loved by brides.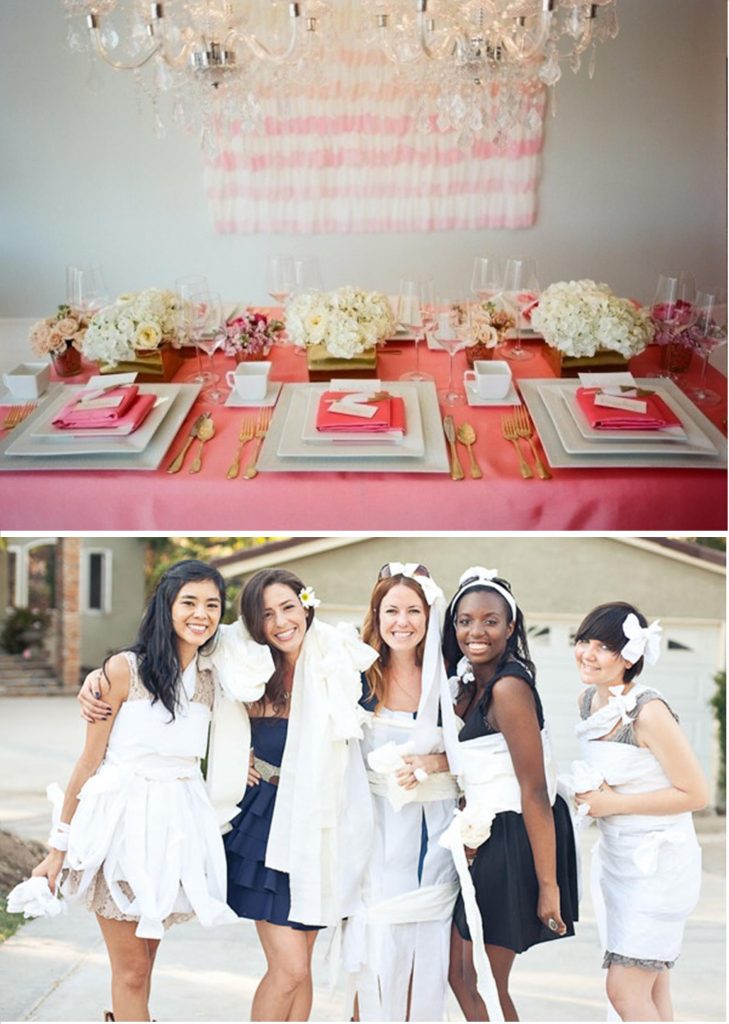 Source: Style Me Pretty and Bridal Guide
We hope these ideas have inspired you to create an event that will be enjoyed by both the bride and the guests. To see more details about these trends, check out our Pinterest Board: 2015 Bridal Shower Trends.
And when asked about the Bride's wedding registries, be sure to refer your guests to RegistryFinder.com!