We've entered into a new phase in the Moss house over the last month or so. Instead of measuring our son's life in months and tiny milestones, he's officially graduated to toddlerhood. We're seeing bits of his personality shine through as he tries to communicate with us, he's crawling faster than we can catch him most days (still working on the walking) and he's got the appetite of what I thought was reserved for teenage athletes. It's fun, but it's definitely an adjustment from the baby stage where we could just park him on a playmat with a few toys and expect happy compliance for at least an hour or two.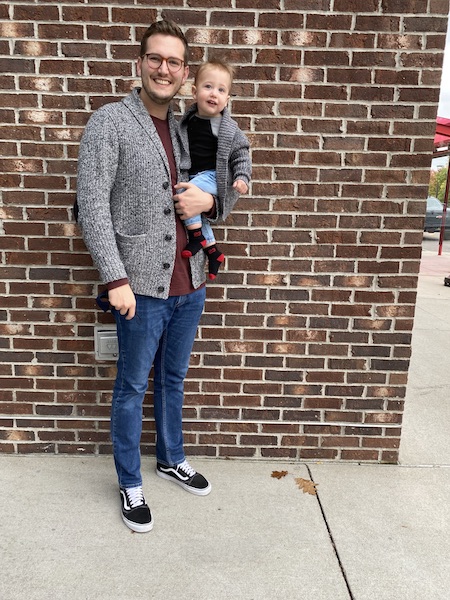 In this new stage, the things he needs have changed too. We've put away the walker, doorway swing and playmat and introduced more challenging toys and books. We've stored the bottles and replaced them with straw cups and lots of snacks throughout the day. We've even upgraded his car seat from a baby carrier to a full grown convertible seat that makes him look like a big boy. Gone are the onesies and patterned leggings and in their place are real kid clothes.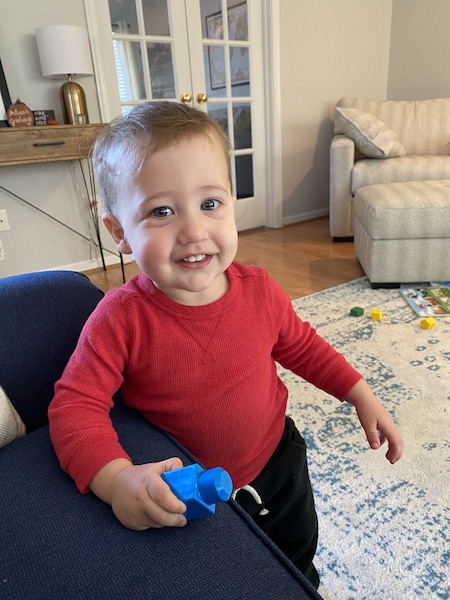 Just like it's been for most of my motherhood journey, I felt a little lost when I entered into toddlerhood with our little man. What did he really need? (I'm a self proclaimed mommy minimalist so I strive for only the essentials when possible.) What would his new routine look like? When should he be doing/saying/trying certain things? And also just like it's been along this motherhood journey, I was grateful for a crew of real moms to reach out to who could help answer all these questions. As usual, they're offering great insight for all we need as we walk together through this new toddler stage.
Toddler Must Haves:
On The Go
Portable Snack Containers
Real Mom Rachel H. says "these portable snack containers are a lifesaver" and every toddler needs one or two of them. They'll easily hold your toddler's favorite snack and fit nicely into the cupholder of your car or in your purse. Plus their little fingers can easily navigate the soft flaps on top without having an open container waiting to spill in the car or out at the doctor's office. They're dishwasher safe and spill proof making them a no-brainer!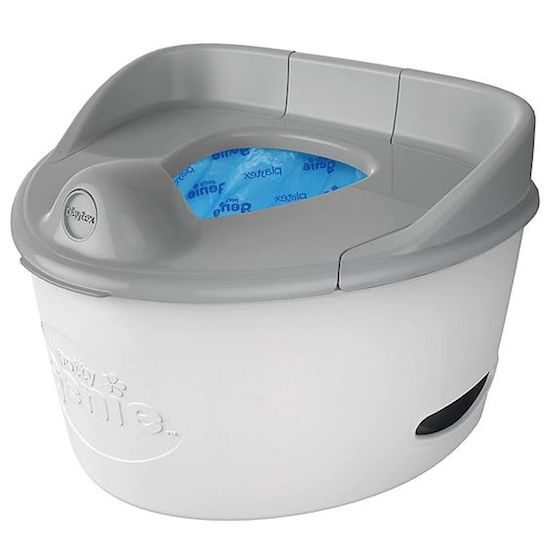 Real Mom Allison L. cites a portable potty as her #1 toddler must have. It's perfect for "when there's nowhere or no time to run in". After potty training, you want to promote as much time on the potty as possible and this portable potty will make that possible no matter where life takes you and your child. Similar to a diaper genie you may have used in the early days of infancy, this potty has liners that make disposal easy and clean.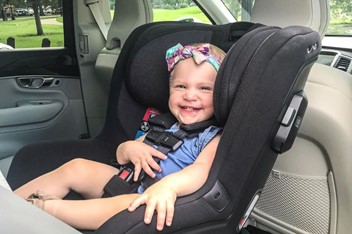 Convertible Car Seat
A safe and convertible car seat is essential for your growing child. We love this one by Britax because of its high safety ratings and how it can grow with your little one. It'll take your toddler from rear facing to forward facing and up to 65 lbs. Plus it's easy to install and has a quick adjust 14 position 5 point harness that keeps your child nice and secure!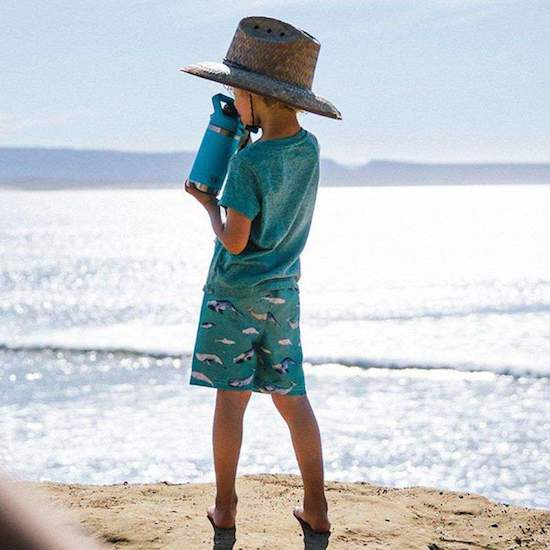 Don't forget to add a durable water bottle (or 2–you know how those always get left behind somewhere) to your list of toddler must haves. We love this Yeti Rambler Jr. because it keeps water cold without getting sweaty, has a straw lid and is dishwasher safe.
Meals + Snacks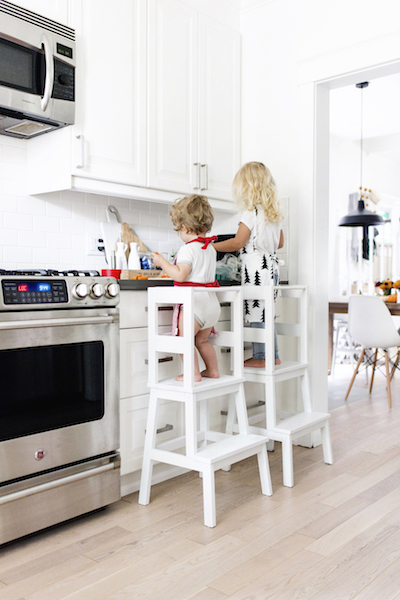 Learning Tower
It's no secret that toddlers are busy bees. They're learning so much all the time and are always curious. So how can you encourage their learning and curiosity while still tackling your to-do list? Real Mom Lindsay S. says a kitchen learning tower is essential for just that! Let your toddler help you in the kitchen and see all that goes on during meal prep time. A kitchen tower provides safety and the perfect view for tiny tots to be a part of cooking!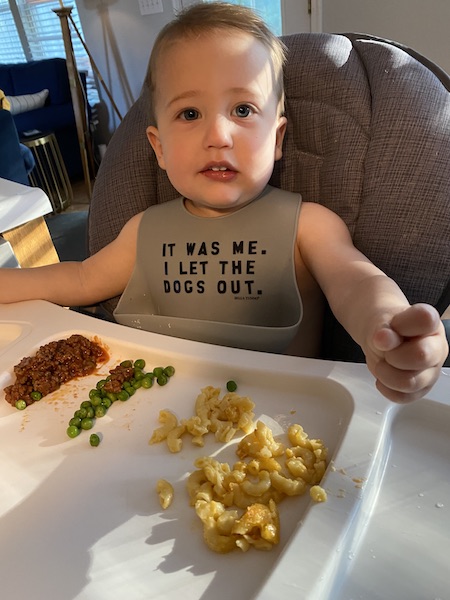 With so much eating going on, you'll also need a great bib (or 3) for your toddler. I can't say enough good things about these Bella Tunno bibs. They are witty, cute and so easy to clean thanks to the silicone. I love the added pocket to catch any food that lands between the tray and my son's mouth when he's having a meal.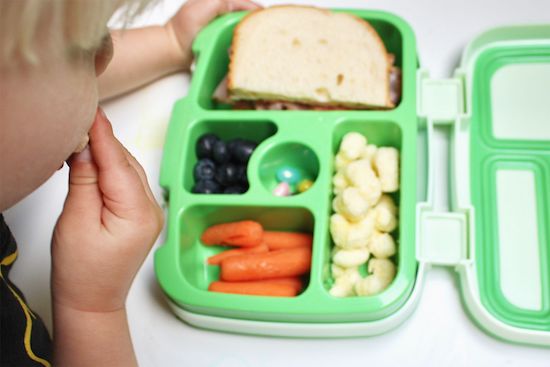 Bento Lunchbox
If your child heads to daycare or a sitter, they'll need this Bentgo lunchbox for easily carrying their meals or snacks. It's separated into the perfect sized compartments, fits easily into an insulated lunchbox and is spill proof!
Toys + Fun
Encourage your toddler's growing imagination with a playhouse and some dress up clothes. Both will provide hours of entertainment and independent playtime. For more imaginative play, we love a toddler sized tool bench or kitchen.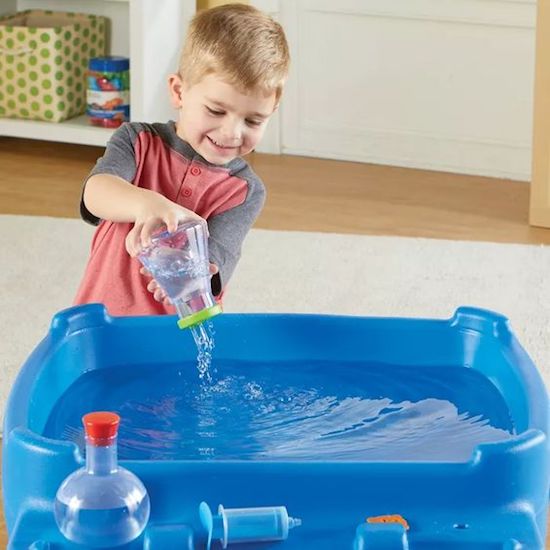 Real Mom Lindsay S. suggests a water table for fun with your toddler. Splash around in this spinning seas water table that boasts funnels, balls and a ferris wheel! You could even add in a few more water toys like this set for more fun to be found in the tub or the kitchen sink!
Sleep
Real Mom Lindsay S. has a few essentials for toddler sleep. First up is the Kyte sleep sack. Maybe you're like me and thought your little one had fully graduated from the sleep sack. However, in the toddler years, they need it more than ever! They can stand, walk and climb their way out of a crib so a sleep sack will help keep all of that at bay. Plus, it's made of breathable fabric and has a quilted inner lining to keep your toddler nice and warm.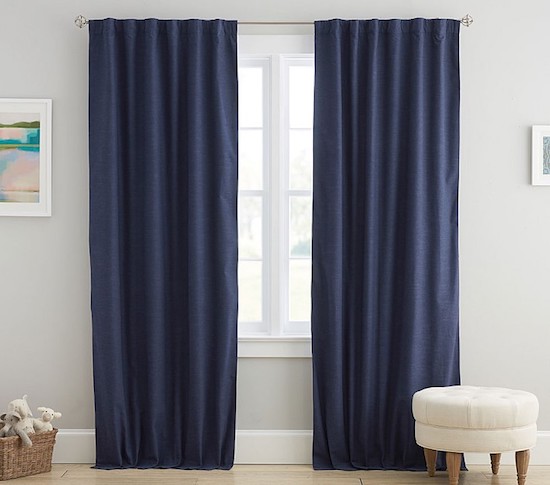 Sound Machine and Blackout Curtains
As with babies, toddlers need a good environment for sleeping. Real Mom Lindsay S. says a good sound machine and blackout curtains are still essential in your toddler's room. Our favorite sound machine is this one by Dohm because it's a simple fan that sounds natural rather than a recorded noise. It has 2 volumes and we've got one for every room of our house! These linen blackout curtains from Pottery Barn Kids will bring the style and function you need in your toddler's room. They're super convenient with 3 ways to hang them–loops, hooks or pockets–and they come in 4 lengths and 9 colors.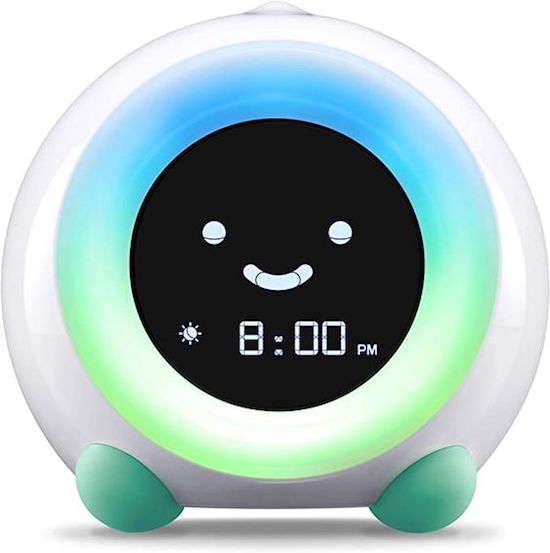 A sleep training clock will be essential for both your toddler and for you! This clock by LittleHippo acts as an alarm clock, using colors and facial expressions to let your little one know when it's ok to rise. It also acts as a nightlight and sound machine!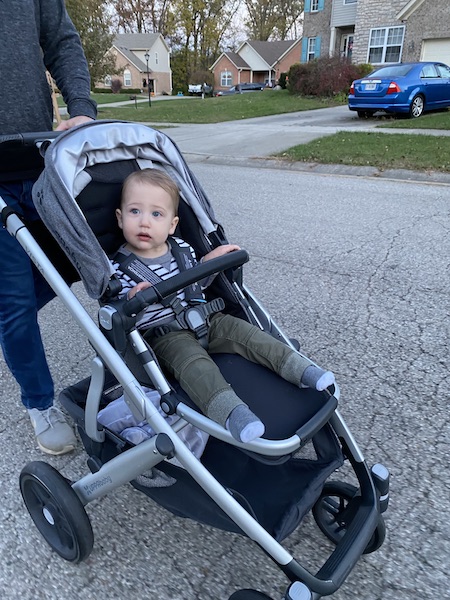 Your toddler will be all set for this next stage–and so will you–with this list of toddler must haves! They're ready to take the world by storm, asking all the questions their little minds race with and excitedly sharing their opinions with whoever will listen! And with the help of this list, they'll have all they need to do it!
For more kid essentials, check out our GiveIt Blog where our Real Moms share their tried and true tips and where you can easily shop from!