Best Baby Gear & Products for the Natural Mom
These days, you don't have to turn on a horror movie to get spooked: just log onto a parenting group on social media to see the latest scary stories on toxins, chemicals, and dyes sneaking into our children's products.
While the 80's moms probably never worried about reading labels, our generation has learned to be aware of the materials that come in contact with our babies. Thankfully, there are now more options than ever before for all natural, organic products made from high quality, non-toxic materials.
The best part: going green doesn't mean searching high and low, spending a fortune, or sacrificing style! We've gathered our top picks for the safest, softest and most highly rated natural baby gear for your little one. With the right gear, you'll have nothing to fear!
On The Go!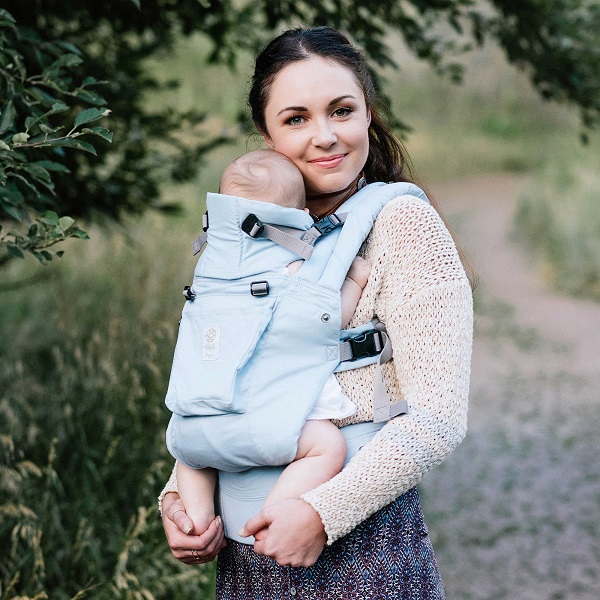 Keep your baby close and connected to you, while carrying on with everyday activities. Made from the softest, certified organic material, the LILLEBaby Complete Organic Baby Carrier is uniquely designed to be worn multiple ways, which allows you to choose the position that is most comfortable for you and your baby.
There are strollers and then there's the UPPAbaby Vista. With full-grain leather accents, high-end, non-toxic fabrics, the Vista allows your baby to ride in comfort and style, while also providing the versatility to grow with your family. This luxurious stroller can accommodate up to three kids while handling like a single stroller.
Playtime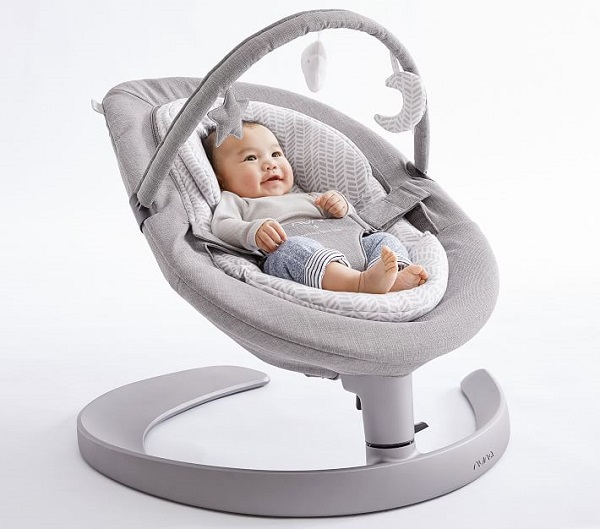 Baby snuggles are the best! But let's be honest, sometimes your arms need a little break to relax or get dinner on the table. Give your body some much needed rest and let baby lounge in luxury in the Nuna Leaf. The insert is made from organic material and this motor-free bouncer moves for 2 minutes with just a gentle push.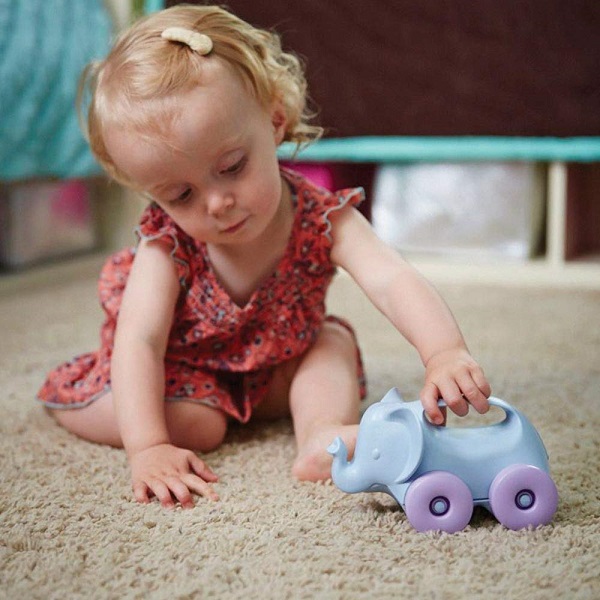 Let the imaginative play begin, as your little one learns and explores with the Green Toys Starter Set! This set includes the first keys, stacking cups, and elephant-on-wheels. Made in the USA from 100% recycled non-toxic materials, these toys are not only safe for baby, but they're made to last. 
It's Time to Eat
A glass baby bottle!? YES! With so many concerns about chemicals in plastics, glass bottles are making a big comeback. Uniquely designed to easily transition between breast and bottle, these glass bottles are the perfect bottle for any baby and the silicone sleeve allows extra protection and grip.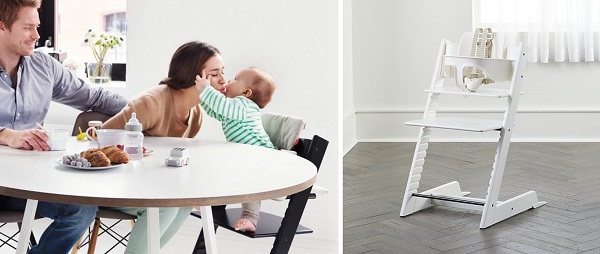 Include your baby at mealtime with the Natural Tripp Trapp and Baby Set by Stokke. Specifically designed to fit right up to your table, this high chair provides a comfortable place at the table for your child from 6 months to adulthood! Made from European beech wood, and finished with non-toxic, water-based paint, free from biphenyl and phthalates this innovative high chair will grow with your child for years to come!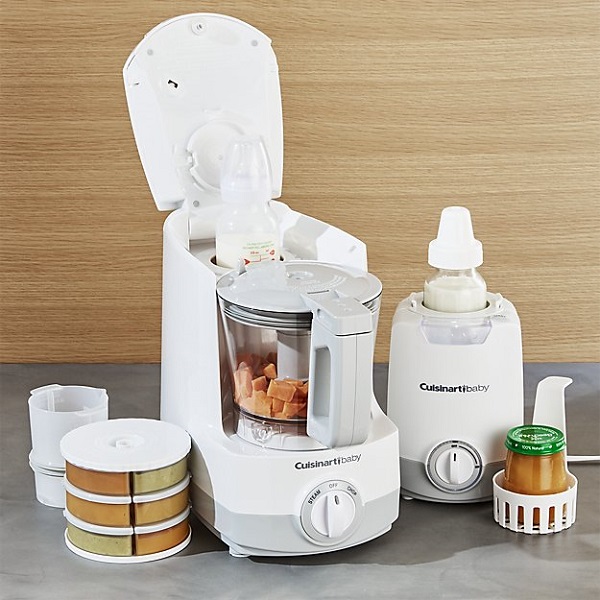 As a mom, it was important for me to know exactly what my babies were eating. By making my own food, I not only made sure my child was eating fresh organic food, but it was preservative free! Using the Cuisinart Baby Food Maker and Bottle Warmer, with its all-in-one, steaming and pureeing system, you will have your fresh baby food made in no time at all leaving you plenty of time for extra snuggles!
Splish Splash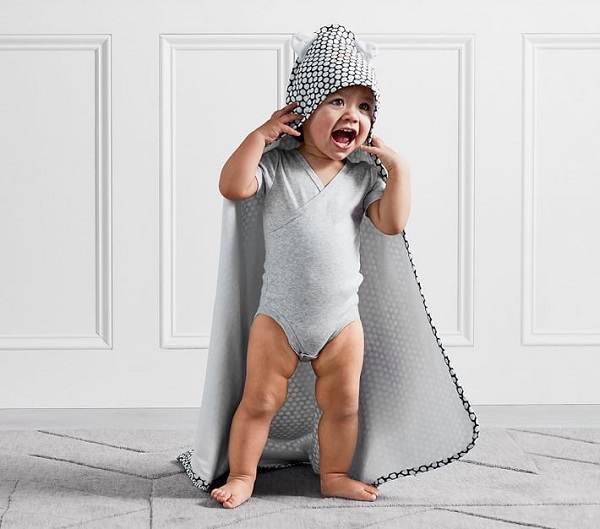 There is nothing cuter than a baby wrapped up hooded towel! Especially when that towel has polka dots and little ears. A collaboration between west elm and pottery barn kids, this 100% organic cotton towel is not only adorable, but soft and cozy. For a special touch, have your little one's towel personalized with their name or monogram.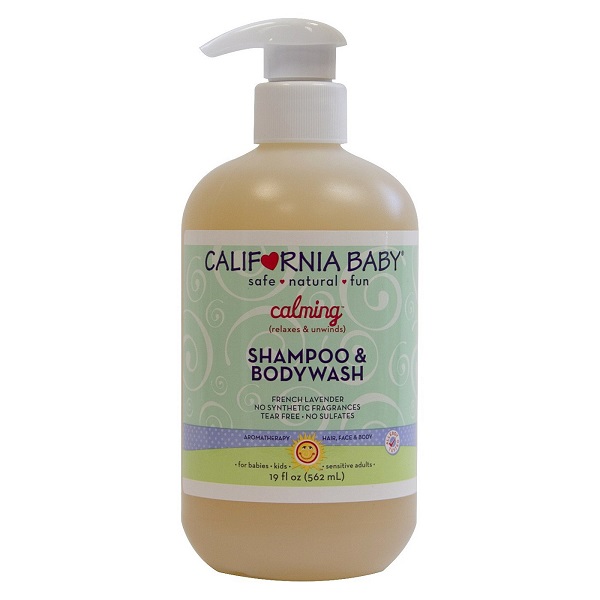 There aren't a whole lot of smells better than the fresh smell of a little baby! As a mom, it's important for me use a product that is made from natural ingredients, but still smelled good. All of California Baby's products are vegan, gluten-free, and made without harmful chemicals and synthetic scents, making any of their shampoos or body washes a perfect choice!
Whether your little one is born with a full head of hair or a little bit of peach fuzz, the 3-piece wooden baby brush set has the perfect brush for your baby's little head. Made from all-natural, hypoallergenic materials this brush set is an essential accessory to add to your baby registry.
Bedtime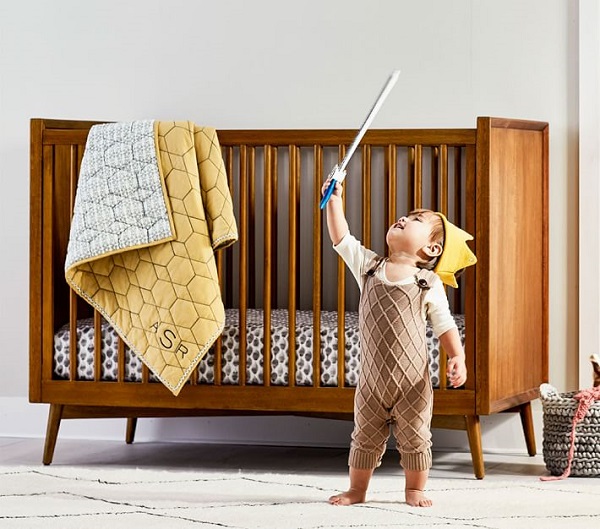 If you choose a crib as the place for your baby to sleep, it's important to remember that this is the place that they will be spending a great amount of time unattended. Therefore, making sure that it is safe is of the utmost importance. The west elm x pbk Mid-Century Convertible Crib is a statement piece that will be the focal point of the nursery. GREENGUARD Gold and Fair trade certified, your baby's crib is guaranteed to be made from the the highest quality, natural, non-toxic materials, allowing both baby and mommy to sleep in peace.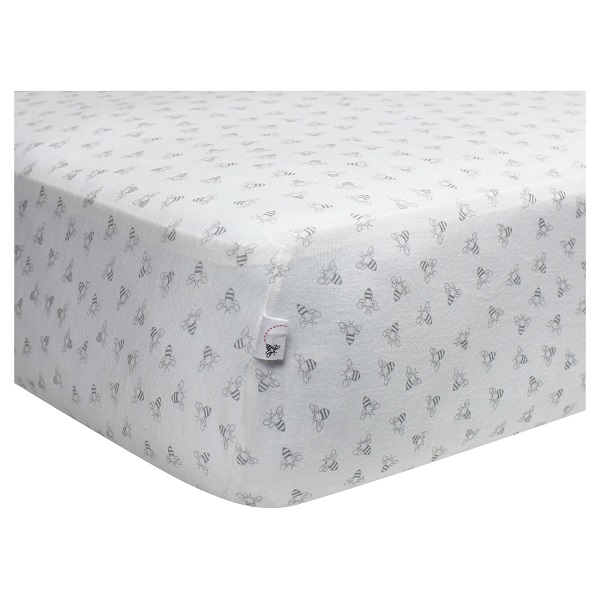 Made from the coziest, 100% certified organic cotton, Burt's Bees Organic Fitted Crib Sheets are the perfect match for any crib. Choose from a variety of colors and patterns to match your personal style.
Cloth Diapers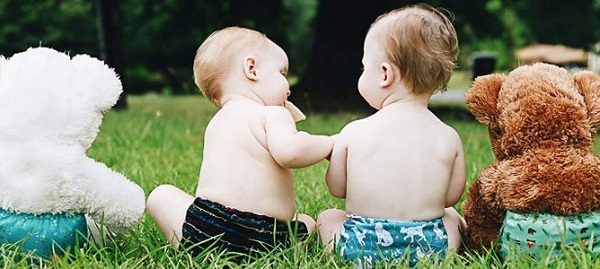 Chemical free, more absorbent, cost-effective, and environmentally friendly; these are just of few of the reasons natural moms choose to use cloth diapers over disposable ones. What you give up in convenience, you more than make up in health and financial benefits, making cloth diapers definitely worth trying!
Ready to Register?
Hopefully, this list has put your mind at ease when it comes to safety and given you a head start on what to add to your baby registry! Grab our Baby Registry Checklist for a few more ideas, and get started on those gift registries! And be sure to send your friends and family to RegistryFinder.com, where they can find all of your registries in one place!