If you're expecting your first baby, your Facebook and Instagram feeds are probably filled with ads for "must have" baby products.
From swaddles that promise the best night's sleep, to playmats that guarantee a higher IQ, there's no shortage of products for new parents to consider.
But instead of giving you a list of more products to buy, we're here to help you figure out which products to avoid.
We've surveyed a group of moms to ask which products they regret registering for, and which products they wish they had registered for instead.
Read on for their answers–and go ahead and open your registry in another tab so you can edit yours as you read!
Haven't Registered Yet?
If you have 5 minutes and some basic information, you can get started before you read this post! Hop over to buybuyBABY and create your registry in just a few clicks. You'll be amazed with buybuy BABY's incredible selection of products, in-store registry experts, and bonuses and perks!
4 Baby Products All Moms Regret:
Registry Regret #1: Baby Food Makers
Replace with: Magic Bullet or Food Processor

It's cost-effective and even fun to make your baby's first foods, but moms agree-there's no need for a designated baby food maker: the kitchen tools you already use will work just as well for baby!
I wish I hadn't registered for a specialized baby bullet for baby food. Just use a regular food processor. -Mary Kathryn A.
I love our Magic Bullet® NutriBullet® for smoothies and salad dressings, and it also doubles as the perfect little baby food maker!
As for the fancy pouch makers-hold off until you're sure your child loves eating out of pouches! Start by trying the pre-made pouches-the Sprout® brand were my daughters' favorites!
I regret registering for my pouch maker! It was a labor of love and investment that my kids didn't even like. I would say use a friend's first before investing! -Monet S.
Registry Regret #2: Too Many Bottles and Bottle Accessories
Replace with: Single bottles and nursing accessories

Before my first daughter arrived, I registered for Avent bottles and accessories, and she loved them! However, my second daughter was much more selective (i.e. difficult).
We tried 4 different brands before stumbling on the one bottle she would accept: the Como Tomo. And while we finally found one that worked, many of my friends never did! The lesson here: every baby is different, and the moms we surveyed agree: don't register for tons of bottles and accessories that are only compatible with one type of bottle.
A bottle warmer and bottle sanitizer. Didn't save any time and the bottles we got them for ended up leaking so much that we got completely different bottles that weren't compatible. -Sarah F.

I regret registering for a bottle warmer. We never used it. I could have used a better nursing cover or nursing tank tops. -Katie B.

Never used a bottle warmer (or bottles) so i wish i would have waited to buy them until I actually knew I would use them. -Blaire R.

I recommend registering for two types of bottles, and only choose the single or double bottle packs (not huge quantities). Wait to see how the baby reacts to them. You can always buy items like a sanitizer and bottle warmer later when you've committed to a bottle!
Registry Regret #3: Fancy/Grown up-Looking Clothes
Replace with: Simple Onesies, Pajamas, and Swaddles
For the first few months, your baby will need multiple outfit changes per day, and you want those outfit changes to be simple for you, and comfy for them!
Those tiny dresses and outfits that look adorable on the hanger end up just looking scrunched up and strange on a newborn…and you end up seeing the diaper cover more than the dress itself! -Vicky H.
I wish I would have registered for more onesies. Just plain old onesies for when they are little. Sometimes I think itty bitty babies looks so funny when we try to dress them in normal clothes and onesies are just so much easier and practical and still cute. -Jess W.
When it comes to jammies and swaddles, look for ones with zippers, magnets, and velcro. There's nothing worse than fumbling with buttons and huge blankets in the middle of the night!
I wish I registered for more one piece zippable sleepers with footies. I use these all the time! So easy with the zipper! -Crystal S.

More magnetic pajamas! -Jordan C.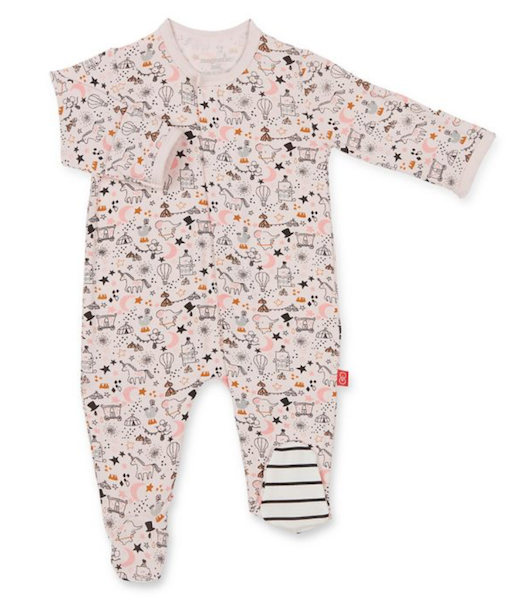 Where have these been all my (post-kids) life? Magnetic Me™ makes the cutest, softest magnetic jammies that make those middle of the night changes a (snapless) snap!
Velcro swaddles! They were lifesavers. -Alix M.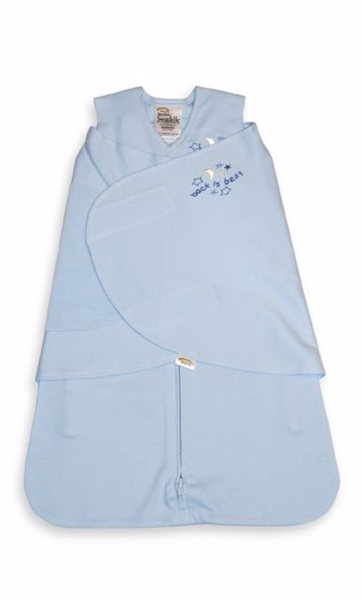 If you're looking for a velcro swaddle, I'm a huge fan of the HALO® SleepSack®. Even the wiggliest baby keeps hands and feet tucked inside, and I felt like my babies were less constricted and more comfortable in these!
Registry Regret #4: Purse-style Diaper Bag
Replace with: Backpack-style Diaper Bag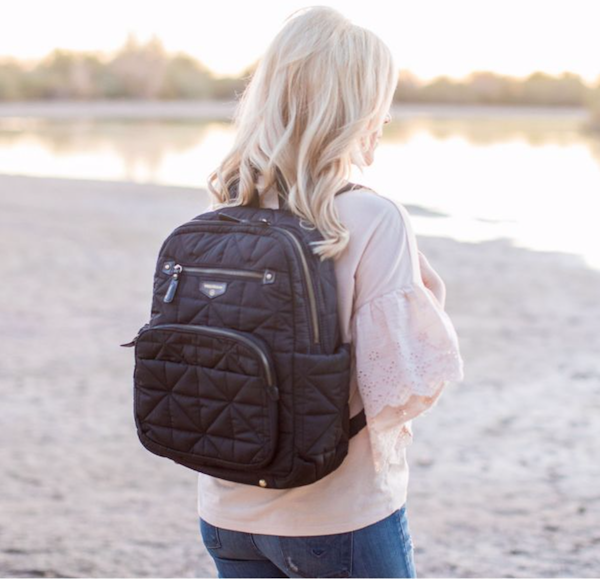 Registered and received a purse style diaper bag that ended up being heavy, bulky and didn't work well when I needed to carry the car seat and the bag. Later on I got this amazing backpack diaper bag & LOVE it!! I highly recommend backpacks to new moms all the time now instead of a purse one. -Alyson R.
Amen, sister! Once I switched to a backpack style, I never went back! I love the equal weight distribution, the numerous pockets, and the fact that my husband can use it when I'm not with them too! BuyBuyBaby has an extensive selection of backpack diaper bags: I've linked every backpack they carry with a 5-star review. There are tons of options for every style and price point.
You also might want to consider registering for a purse organizer as well. My friend Blaire explains:
I used [a baby bag] maaayybe the first few months but then realized it was a hassle to carry it and a purse. I bought a purse organizer insert for a larger tote purse and I use that. Get a backpack for the child for church nursery/babysitter instead of a giant diaper bag. -Blaire R.
6 More Products You Might or Might Not Regret:
Our moms couldn't agree on these next 6 products: while some regret registering for them, others found them to be useful! Read and on, considering your lifestyle and tastes. And when possible, borrow these items from a friend so you can test them out before committing!
Nursing Pillows
I didn't use the Boppy at all! One thing that helped me get past the painful beginning of nursing were the nipple shields. I could not nurse without them for the first few weeks. -Nikki M.

I still use the Boppy every day! Sometimes as a pillow for me and sometimes for my computer! -Kim D.

Never used the Boppy but loved the Boppy Lounger for an easy place to put the baby down (we even had it on the table while we ate when they were newborns and not rolling yet). -Blaire R.
I never used the Boppy, but I love the My Brest Friend pillow. The biggest perk to me is that it straps on with back support! Also I can walk around the house while nursing if needed. It's super handy. -Lauren S.
Front-and-Back Double Strollers
While many moms are die-hard fans of the front-and-back style of the Uppa Baby Vista and Baby Jogger City Select (and they are awesome), a few moms let me know that they wish they had registered for a side-by-side double stroller instead. Marianne, a mom of three little ones, explains:
For more than one kiddo, a double stroller front and back was a lot more difficult to manage and use than a side-by-side double. Especially when littlest is closest to parent (back/top), toddler down front weighs so much more and makes it harder to maneuver. Side by side for the win! -Marianne M.

Her pick for a great side-by-side (and the pick of two other moms we surveyed): The Baby Jogger® City Mini® GT.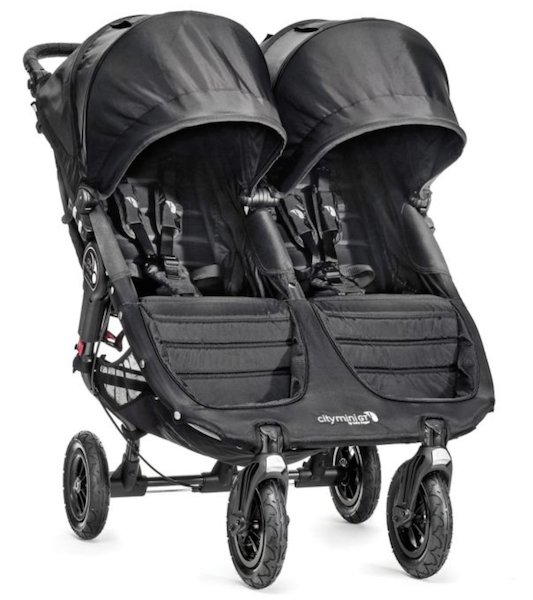 I'm sure there are a lot of good ones, but from my own experience, I can say the Baby Jogger City Mini GT double has been awesome. I can steer it and turn corners with one hand, lots of storage, very easy to fold up, and durable. We've done plenty of amusement parks with it and put it through the ringer. 10/10 from us! -Marianne M.
The Bumbo Seat
I personally love our Bumbo seat, but I can understand the feedback from these moms:
I regret registering for the Bumbo seat. By the time we were ready to use it, it was basically time for the high chair. -Kristina T.

I never used the Bumbo seat! By the time Michaela was able to use it, her thighs were too fat to fit. We replaced it with the Summer Infant folding booster seat which we still use at the table when she's eating! -Alix M.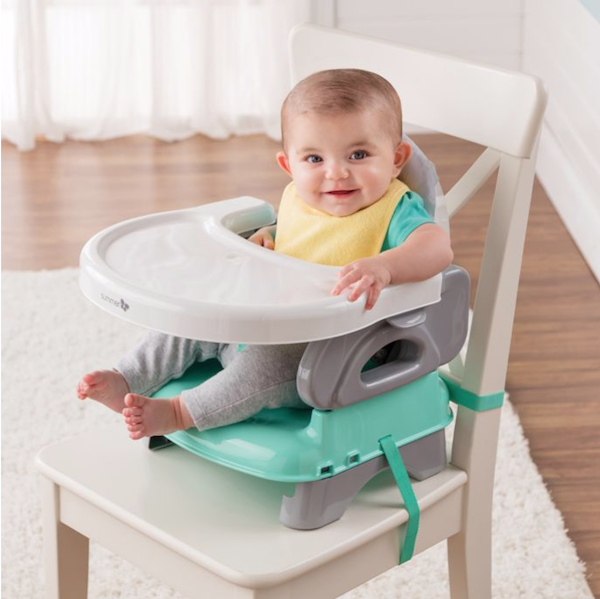 Alix may have me convinced to add this to my wishlist for my third baby. This Summer Infant seat transitions from an infant feeding seat with tray to a toddler booster seat, and it folds completely flat! Perfect for at-home or on-the-go.
Swing
As an aspiring minimalist (I've been trying for a decade), I did not register for a swing; but, a someone went ahead purchased one for me anyway. It stayed in the box for years, as my first baby did fine without it. If you would have asked me then, I would have said swings were unnecessary. However, with #2, I ripped that box open and never looked back! What a lifesaver! I even wrote another thank-you note to the original giver, 3 years later!
While you might be able to get away without one, it might be worth considering. Don't just take it from me:
I didn't register for a swing because I thought it would take up too much room, but we ended up buying one (in a desperate 10pm shopping trip) and all 3 of my babies l.o.v.e.d it so it was well worth the space for us. We had the Fisher Price Snug-A-Puppy one…just passed it on to a friend. -Bethany D.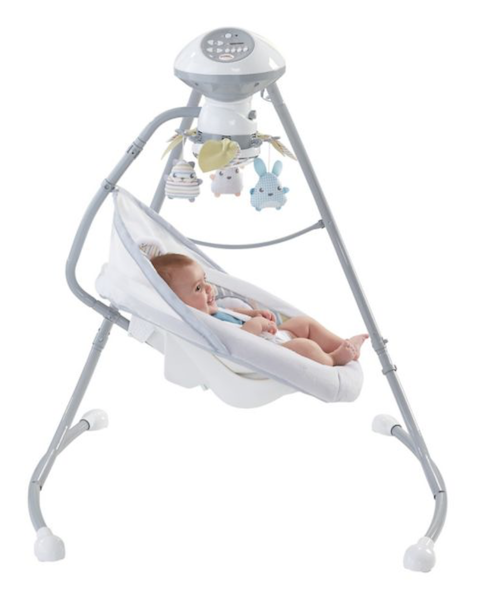 Do yourself a favor and add this swing to your registry! It even doubles as a cradle, so you can totally justify still calling yourself a minimalist. And if you don't use it for your first baby, it might just come in handy for #2!
Carriers and Slings
A lot of moms report registering for and receiving carriers and slings they didn't love using, or not registering for one at all because they didn't think they'd be "baby wearers."
We had lots of responses for and against particular wraps, slings, and carriers. My advice? Borrow a friend's before you buy!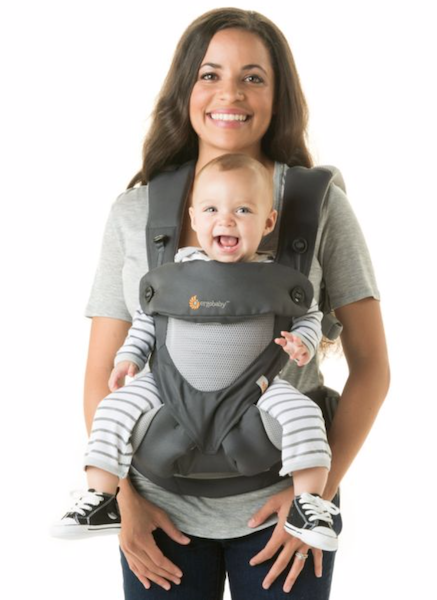 If you want to add one to your registry, your best bet, in my opinion, is going with the Ergobaby™ that can be easily adjusted and allows your baby to be worn in different ways. My husband and I, who are about a foot in height difference, both use it and love it!
Diaper Genie
I regret registering for the Diaper Genie. I definitely didn't really need it. I'm old school. I just put dirty diapers in the regular trash can. -Lisa F.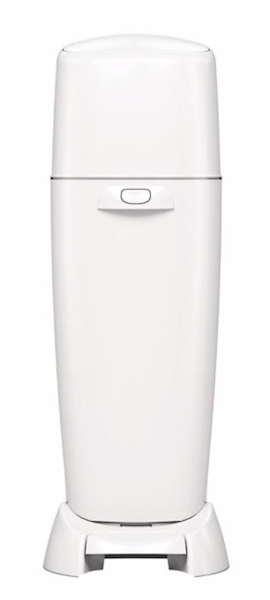 I love you, Lisa, but I couldn't disagree more! I use my Diaper Genie every single day!
Just goes to show that there's no "one size fits all" baby registry must-have list. Take in as much as advice and do as much research as you can, take your time selecting products, borrow and test out when possible, and most importantly, be willing to experiment and try new things if the stuff you have isn't working. That ability to "go with the flow" will serve you well in parenthood- all moms can agree on that!
Ready to Register?
Hopefully, this list has helped you hone in on which products you'll truly need, and which ones you might want to skip! For more helpful ideas, check out our Baby Registry Checklist, and head over to buybuyBABY to create your registry! And be sure to send your friends and family to RegistryFinder.com, where they can find all of your registries in one place!
Have a question for the Real Moms?
Let us know what you want to know, and we'll tackle it next!