Because I had listened to every mom I knew, telling me that my first baby was not coming before 40 weeks, I had put off all the last minute items like washing baby's clothes, making freezer meals and packing my hospital bag. So I walked into my 39-week prenatal appointment expecting a routine check of our baby's heartbeat and I walked out with strict orders to head straight to the hospital for a c-section.
When we got home, I found myself hastily throwing random things into a suitcase as I also tried to wrap my head around the fact that we were going to meet our baby in just a few short hours! Thankfully, my husband had more foresight than I did. He had already packed a bag for himself at the beginning of the week and was cool as a cucumber while I frantically ran around.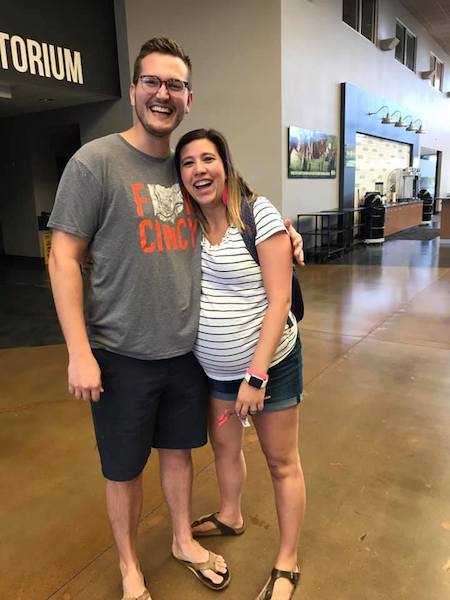 We asked our Real Moms what they packed for themselves, their partners and their new babies and what they actually used during their hospital stay. So many also echoed my cries: pack that bag long before you think you'll need it!
My hope for all of you expectant mamas is that you'll be more like my husband in the hours before you meet your little one, and that no matter when your baby makes his or her debut, your hospital bag is already packed and you're prepared for anything! Wherever you are on your pregnancy journey, you can create a list, start stocking up on necessities and be ready for that wonderful day when you get to meet your baby!
For Mom
Let's talk first about the items you already have and will want right by your side while you're in the hospital. Our Real Moms agree: your own pillow and a favorite blanket are a must! Hospital sleep won't be the greatest, but hopefully it can be a little more comfortable with the help of your familiar favorites.
Real Mom Katie B. also adds, "A heating pad- I had really bad back pain and cramping after birth. It helped so much!"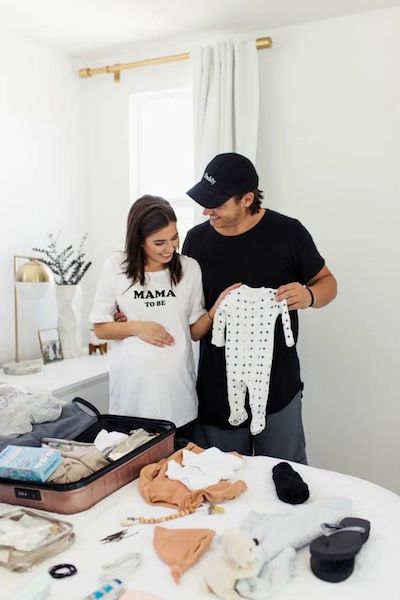 Don't forget your toiletry bag filled with essentials like lip balm, hand lotion and travel size shampoo and conditioner. Hospital air is dry and you'll want your own favorites. I didn't put on much makeup after giving birth, but I was glad to have a little BB cream and some mascara. I also packed a stretchy headband, dry shampoo and my hairbrush. Getting myself ready–at least as much as was possible–helped me feel like a real human.
You may be wondering if you really need to pack clothes for the hospital stay. Our Real Moms all gree: DEFINITELY! Sarah M. brought her own hospital gown that had good coverage for the back and easy snaps in the front for nursing. Amy P. packed a new, cute pair of pjs–make sure these are nursing friendly and have lots of stretch for extra comfort! Sara H. suggests a cozy cardigan and a loose cotton dress for your hospital bag.
I'm also glad I brought my Milkmaid Goods robe so I didn't have to wear the hospital gown for all 4 days I was hunkered down in the hospital post surgery. I love it so much I even gifted one to my sister-in-law and she wore it just as much as I did!
Also, don't forget some nursing bras. These bras by Auden at Target are comfy and easy for those first few days of breastfeeding.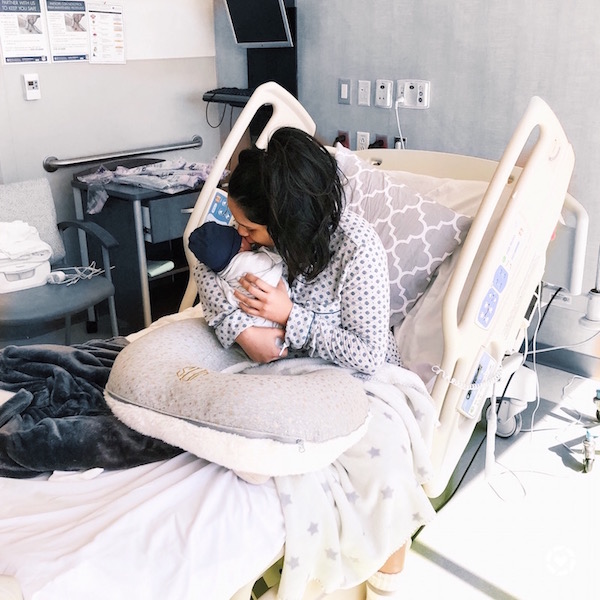 Speaking of breastfeeding, Real Mom Allison L. suggests bringing a nipple shield and Real Mom Sara H. added nipple butter and a Boppy to her list of must-haves. You will not regret having these to make nursing more comfortable in the early days.
For Dad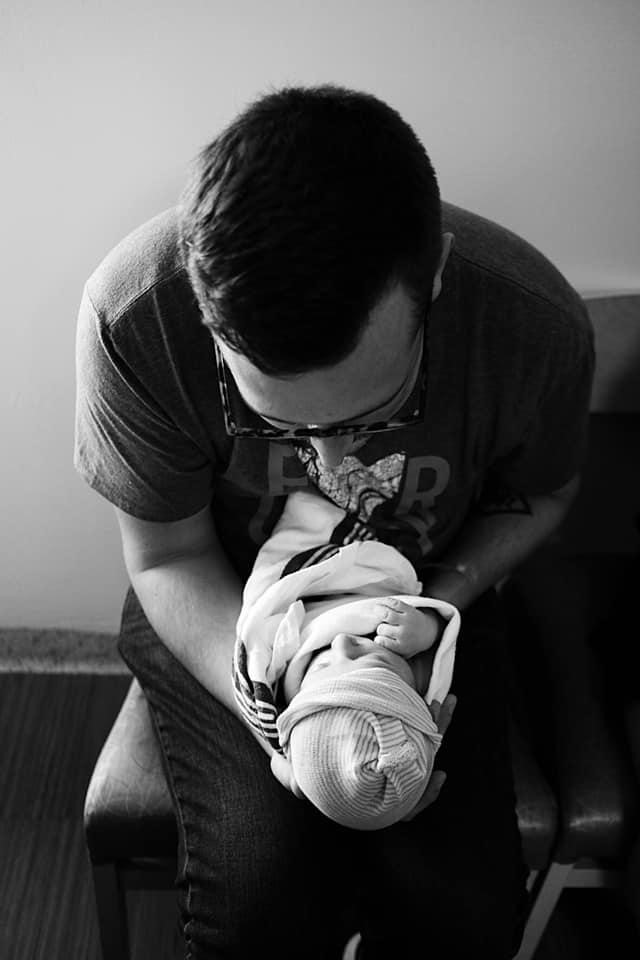 Like I mentioned before, my husband had packed his hospital bag weeks in advance so I asked him what he was glad to have in the hospital. His number one response: slippers. He gets cold easily and that was definitely the case at the hospital. Slippers and a few pairs of socks are a must for Dad! Add in some comfy jogger sweatpants, a few t-shirts, and of course, all the regular toiletries and your hubby will be set.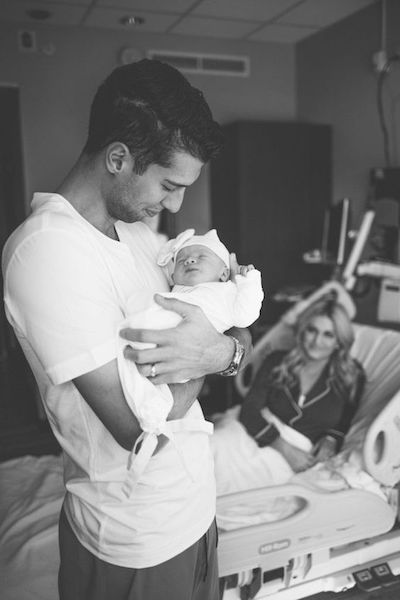 Real Mom Alivia J. suggests packing filling, healthy snacks like nuts and granola bars (especially for dad!) and I couldn't agree more. After my c-section, it took a few hours to get into the postpartum room and once we arrived it was late at night. Jon was hungry, but didn't want to leave me and our fresh baby, so our night nurse found some snacks for us which was such a gift! Next time, we'll be bringing all the food for those late night moments!
Also make sure dad packs earbuds and extra long charging cords, says Real Moms Sara H. and Amy P.
For Baby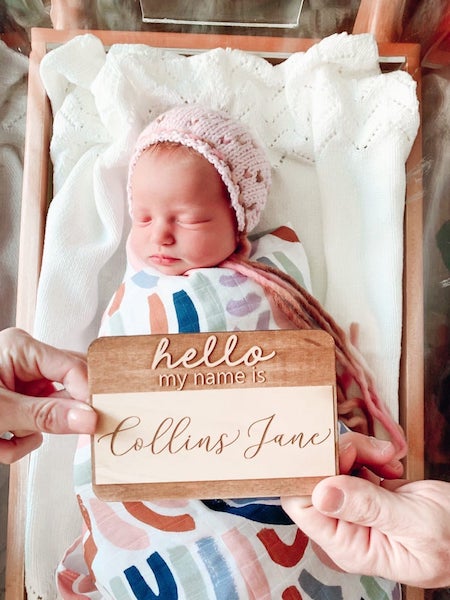 Real Mom Jessica W. says she wishes she would've remembered cute onesies, swaddles or blankets to take those first newborn photos with. So, stock up on those now and don't forget to add them to your hospital bag.
We called our baby Mini Moss during pregnancy since we didn't know the gender. One of our friends gifted us with a onesie that read "Mini Moss"and we loved having it in the hospital for a few pictures.
Ok, maybe I was a little more thrilled than our son about the personalized onesie and cute newborn photos.
Real Mom Sara H. adds that those newborn sleepers should be zip-up (we couldn't agree more- no snaps/buttons!) and come with mittens on them. Sweet babies often want to touch their faces, and with those long nails, scratch themselves. Sleepers with built-in mittens are easier than buying separate mittens that inevitably fall off of tiny hands.
On the other hand, Real Mom Tasha G. warns not to pack too much for your newborn. "The time goes fast!", which is so true! Most hospitals supply swaddle style sleep sacks for babies to sleep in. We found these newborn "shirts" to be best in those early days. (Our hospital supplied them.) When he wore the shirt and a sleep sack, it was easier to change his diaper as frequently as is needed.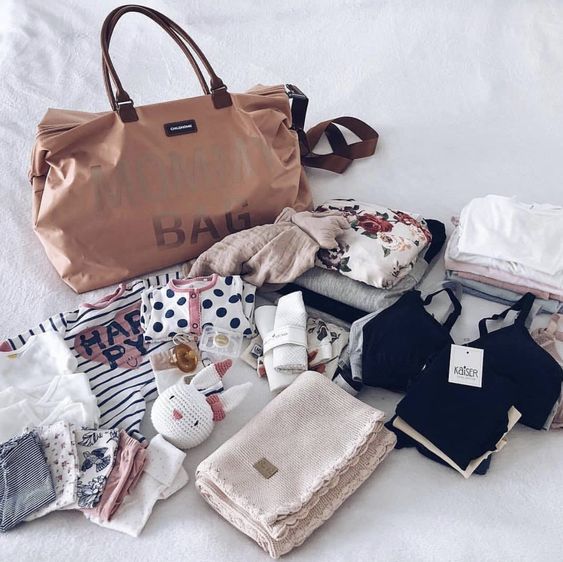 Pro Tip: Whatever consumables are opened at the hospital can't be reused. Real Mom Terra M. reminded me to pack an extra bag for all those diapers, wipes, disposable underwear and ice packs. These items were all so nice to have in the first few days at home!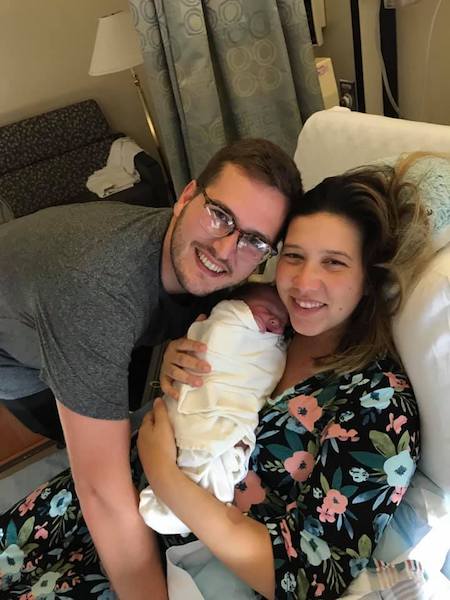 Regardless of what you remember or forget to pack for yourself, dad and baby, remember that you'll have what's most important right in front of you: a sweet newborn who thinks the world of you. And when friends and family offer to visit at the hospital and pick things up on the way- let them help! (I was so grateful my best friend stopped at the store to get deodorant for Jon because he'd forgotten to pack it!)
Our Real Moms offer some of the best advice, so check out a few of our other posts for new moms here. Still need help with your baby registry? We've got great checklists to get you started. And don't forget to point your family and friends to all your registries right in one convenient place at RegistryFinder.com.