They always say there's nothing anyone can say to prepare you for the change of life that is motherhood and parenting. And that couldn't be more true! Jon and I brought our son home in September of last year and, after an unplanned c-section and longer stay in the hospital, I was overwhelmed to say the least.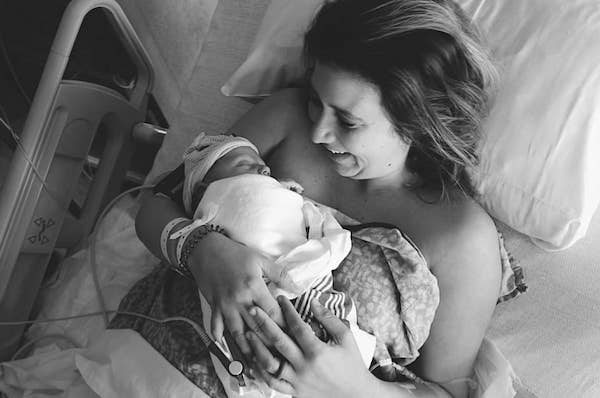 My saving grace came in the form of a few things: First, my amazing mom! She stayed with us, often took the night shift with our baby, cleaned our house, made our meals (and stocked the freezer too!) and made sure Jon and I got some "alone" time. 
After my mom left, my co-workers set up a meal train for several weeks for our family.  For six straight weeks we had meals, visitors who loved holding babies while we ate dinner and gifts of new clothes, handmade blankets, packages of wipes and excitement coming into our home. It was exactly what this overwhelmed new mom needed!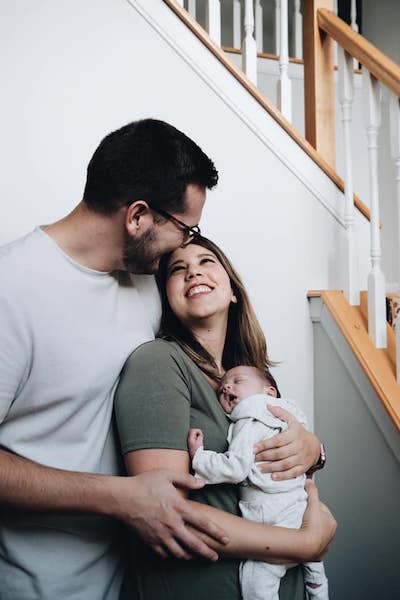 I'm knee-deep in the "baby" season of life: it seems as if all my friends, co-workers and family members are pregnant and with each new baby I'm trying to remember all the things that helped me along the way, especially on the post-partum journey. 
I reached out to our Real Moms and asked them to weigh in on this topic. What are the best things to bring new moms? You want to go see and snuggle that new baby, but you don't want to go empty-handed or with a duplicate gift. 
The overwhelming responses included some variation of meals (don't forget to load them in disposable containers for easy clean up!), gift cards for favorite restaurants or coffee shops, Uber Eats or Door Dash for easy delivery dinners, coffee (in any and all forms) and diapers. (Anyone who brought us diapers was our favorite–we still have a stash we're working through because so many brought bigger sizes!) In addition to those practical and necessary items like meals and diapers, we have a few more creative ideas for the moms in your life.  
For Mamas
1. Prepared Meals
If you plan to bring dinner to a new family, we love the idea of taking breakfast along too. Real Mom Jana R. says: "Receiving breakfast–even if it's a breakfast sandwich or bagel or a muffin–was big for me because sometimes that was the hardest time to eat." 
Between trying to feed, change and dress a baby and maybe squeezing in a shower or change of clothes for yourself, mornings can be crazy for new moms. One of my favorite things in the world is my best friend's homemade granola and she brought some for me when I was in the hospital after having my son. I ate that for the next week after coming home and it was wonderful to have something so quick, easy and delicious on hand for the mornings. 
2. Practical and Comfortable Pajamas
Real Mom Portia suggested cute pajamas (I loved everything I got from Target's Stars Above brand!) and slippers as a sweet gift for moms. Since that's basically the uniform of a new mom, we couldn't agree more!  Pajama sets with an elastic waist and nursing capabilities are even better!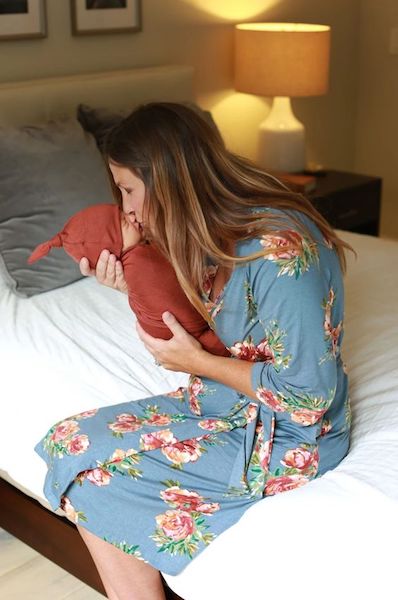 I love gifting the new moms in my life these beautiful robes from Milkmaid Goods. They're great to have in the hospital, but they're also perfect in those first few weeks at home when it seems like all you're doing is feeding your baby. They are soft, offer a great length and don't get too warm which is nice for those postpartum hormones.  
3. Postpartum Essentials
The "fourth trimester" (postpartum days!) can be extremely overwhelming to a first-time mom, so we love this idea from Real Mom Hannah T. "I had a few moms give me postpartum favorites of theirs which was nice."  The new line of postpartum mom care from FridaBaby was made for exactly that. They offer a variety of items that are necessary in postpartum care and would be amazing to take along to a new mom.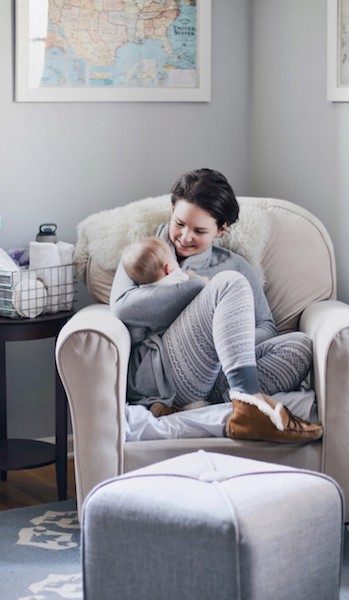 You could also create a breastfeeding basket to catch all those things moms need right by their side.  Pick a cute container and fill it with things like chapstick, hand lotion, hand sanitizer, protein bars, a nice big water bottle, magazines, disposable nursing pads and burp cloths.  
Many real moms agree, a Yeti rambler mug or travel tumbler (I have both and use them both every single day) are a new mom necessity. It'll keep coffee hot for hours (a rare luxury) and can go safely through the dishwasher (a timesaver!).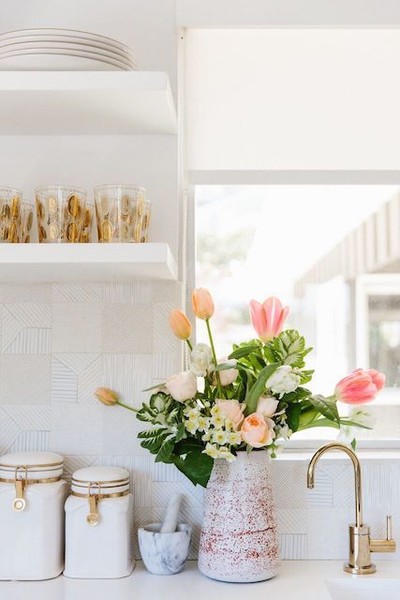 4. Pretty Flowers
There are practical things and then there are just sweet, thoughtful things that new moms cherish. Real Mom Christina P. says " Some people think they're frivolous, but I absolutely loved receiving fresh flowers." A bouquet of flowers picked just for mom shows you thought especially of them. 
5. Mom's Favorite Treat
Know mom's favorite treat? I loved when people picked up the mini cakes at one of my favorite bakeries, Nothing Bundt Cakes, and brought them over. New mom Abby F. says it was the best when friends would stop by with her favorite ice cream from the shop down the street from her home. These are simple, intentional ways that you can bring a smile to a new mom who's probably feeling all sorts of overwhelmed.  
For Baby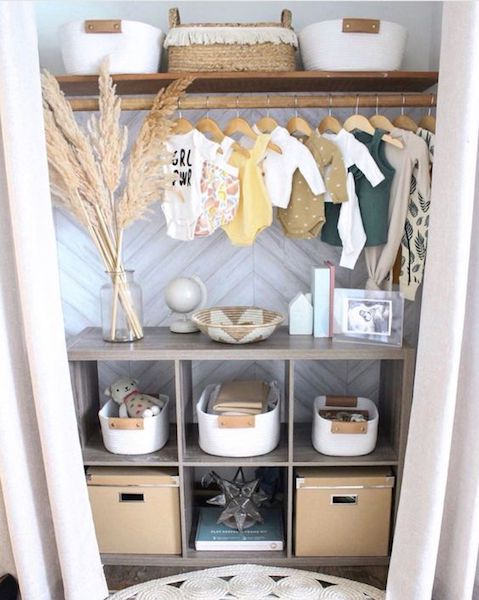 1. Diapers, Wipes, and Clothes
Like I stated above, we loved receiving diapers and wipes! In addition to that, since we didn't find out the gender of our baby ahead of time, we were so grateful to be gifted gender-specific clothes for our little boy. He could barely wear all his new clothes during those first few months of life thanks to the generosity and thoughtfulness of our friends and family.  
2. Handmade, Personalized Items
It also meant the world to me when people took the time to create something for our baby. One of my co-workers came by to visit with a hand-crocheted blanket in tow for our baby. Another friend had burp cloths monogrammed with our son's initials. These are everyday items that I  use all the time and think of our sweet gift-givers.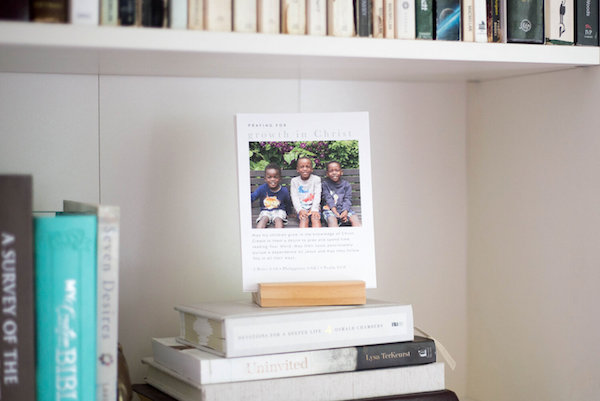 3. Encouraging Words
Real Mom Mandy J. shared that she loved receiving prayer and encouragement cards personalized specifically for her daughter. These cards gave her words of affirmation and love to speak over her new baby and prayers to pray for her daughter as she continued to grow. We love these cards from Backgate Prayers! 
For the Home
1. Housekeeping Service
Real Mom Jessica H. told us that receiving a cleaning service would be the best gift for a new mom. Consider a gift card for a house cleaner or offer to come over once a week to tidy up the kitchen or do a load of laundry. In those first few weeks of motherhood, it seems like the only priorities are feeding a baby and feeding yourself so any chores that can be taken off of a new mom's plate are so appreciated!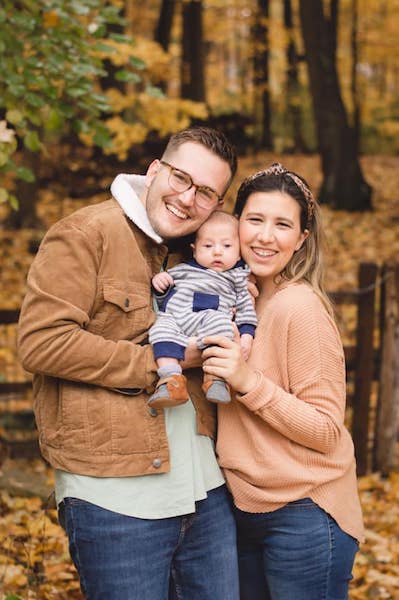 2. Photography
Do you love taking photos?  Bring your camera with you when you go to visit mom and baby and offer to take a few photos in the nursery. My best friend brought her camera along when she came to our house a few weeks after our son was born and snapped a few quick pictures of our family.  I'm so thankful to have those photos especially since they were taken by someone who means so much to us!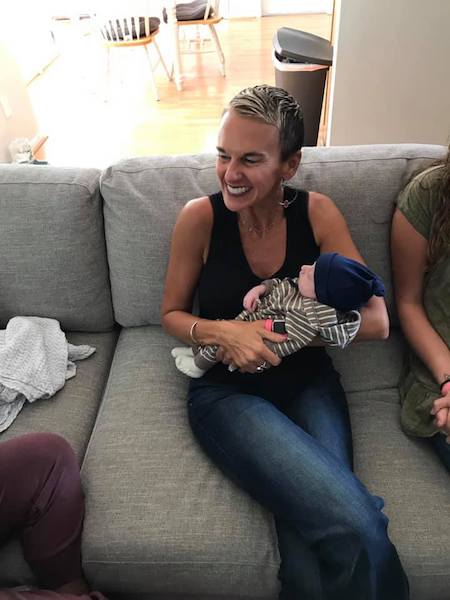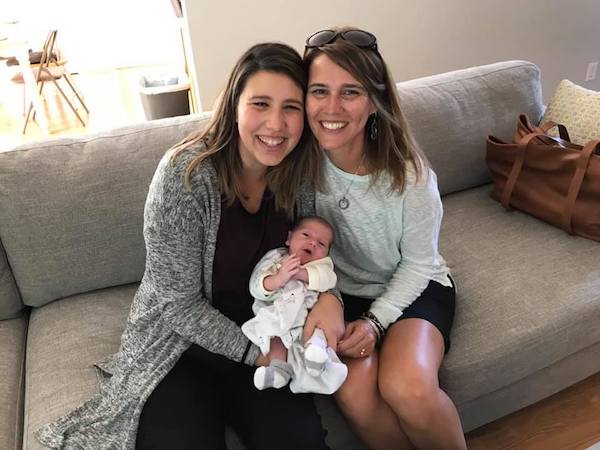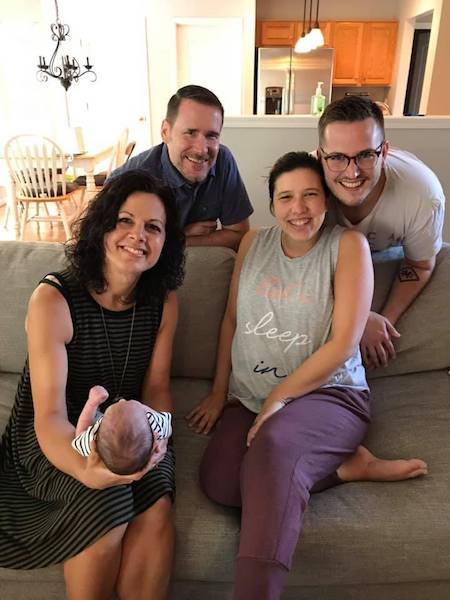 3. Extra Help
Real moms are always grateful for an extra set of hands. Real Mom Kristen P. loved when friends and family came over with "open arms to hold a baby". Real Mom Jana R. was so glad when anyone came and offered to hold her son so she could take a shower or clean up the kitchen.  
A Few Things to Consider: 
No matter what you decide to bring a new mom, know they're grateful that you've thought of them. But also remember a few things before you stop by:
Text or confirm your arrival time before getting there. Especially in the beginning, nursing/feeding schedules can be stressful for new moms and they want to be able to give focused time to you, their loved one.

Know when it's time to leave. Don't overstay your welcome.

Don't offer unsolicited advice. If mom asks, feel free to offer encouragement and support, but be gentle.

Be helpful. Hold that new baby, but if it's more helpful, load the dishwasher or transfer the laundry to the dryer. 
Before you bring a meal or new outfit to the new mom in your life, check her baby registry at RegistryFinder.com. If there's something essential or something you have loved having as a mom still available on the registry, pick it up and bring it with you!  If you're looking for more gift ideas or tips and tricks from our Real Moms, check out our GiveIt Blog. 
-Written by Sami Moss, who is gifting every new mom in her life with a Yeti mug and 3 pounds of coffee.