Gift registries and online shopping have made purchasing wedding gifts easier than ever, but some guests (and couples!) still prefer cash. What's the best way to send the money?
Dear Cheryl,

Is it permissible to include money in the wedding card on the day of the ceremony? I'd like to contribute toward the honeymoon fund but prefer to do so via a wedding card with cash on the day of the wedding instead of giving it online to the honeymoon registry.

Jackie
---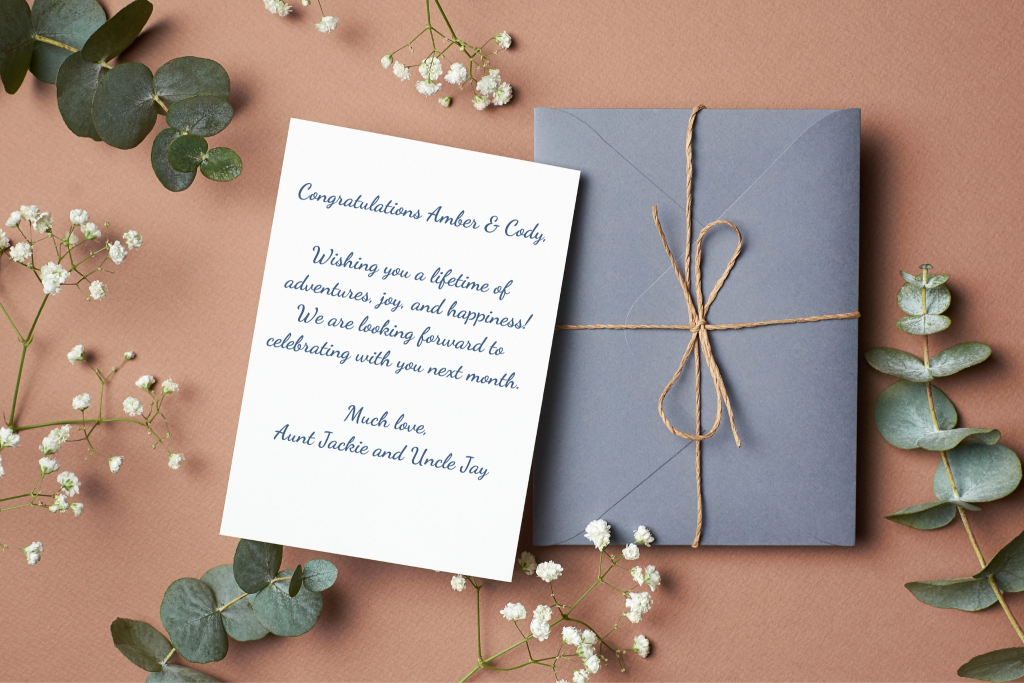 ---
Hi Jackie,
From an etiquette point of view, it's absolutely fine to give cash to a couple getting married and include your gift in a congratulatory card. Wedding registries are gift suggestions to help wedding guests, not a mandate.
It's also OK to give a gift on the wedding day. However, I recommend mailing the card and gift before the wedding. If you want to contribute to their honeymoon fund, sending it beforehand helps the couple know how much they will have to spend. Another concern I have with giving cash at the wedding is that your card may get misplaced in the flurry of wedding activity. Whether you send the card beforehand or take it to the wedding, I strongly recommend a check instead of cash.
---
If you have questions or comments about this post or about gift giving, bridal shower, baby shower, or wedding etiquette, please comment below or email [email protected]
Questions in this column are received from readers. They may be edited for spelling, length, and grammar or to remove sensitive information. However, we are careful not to alter the intent or content of the question.