It seems like every wedding involves at least one difficult invitation situation. How should the mother of the bride handle someone who offers to host a shower, but wasn't included on the wedding guest list?
Dear Cheryl,

Like most couples, our daughter and future son-in-law have had to limit the guest list for various reasons, and unfortunately, we have a few people that we have not been able to invite.

However, one of those people, who is the mother of one of her bridesmaids, has requested to give our daughter a bridal shower. So, should she be added to the wedding guests list?

Only 3 of the 6 bridesmaid's' parents are currently on the wedding guests list. If those other bridesmaids' parents or moms are invited to the bridal shower, should they also be added to the wedding guests list?

Thank you for your help!
Jen
---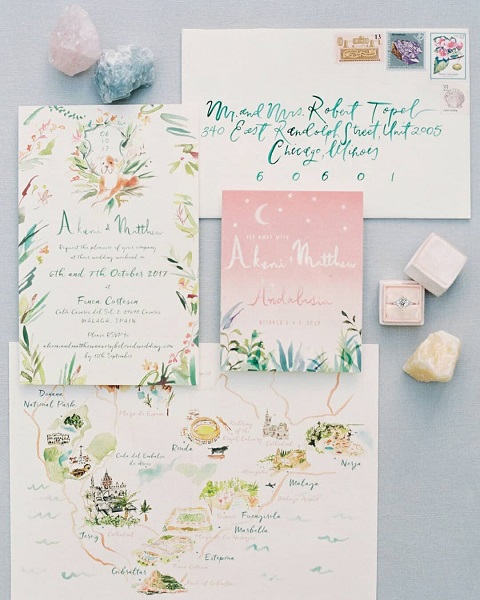 ---
Hi Jen,
Thank you for writing. This is a difficult dilemma.
Your thinking is correct. There are very few etiquette rules that don't have some wiggle room, but this is one of them. You should never invite someone to a bridal shower that is not invited to the wedding.
You have a few options here:
Option 1: You can explain your situation to the mother of the bridesmaid. Tell her you appreciate her offer, but you feel awkward or that it would not be appropriate because you are not able to invite her to the wedding. Perhaps she feels close to your daughter and assumed she would be invited. Depending on your personality, this may be the most difficult option. She may not mind that she's not invited to the wedding, but you will not know without having that conversation.
Option 2: Add this mom to the guest list. If your daughter wants this mother give her a bridal shower, and you have room in your guest list, include her. However, from an etiquette point of view, you are under no obligation to invite the parents of your daughter's attendants. This does not mean that you now need to invite all of the additional parents, but those remaining parents should not be invited to the shower if they are not on the wedding guest list.
You are not alone. Each wedding has its "sticky" situations. Be kind and bend where possible, but be firm when you need to be. Please let me know how it goes. Wishing you all the best as you navigate this wonderful, but stressful time.
---
If you have questions or comments about this post, or about gift giving, bridal shower, baby shower, or wedding etiquette, please comment below or email [email protected]
Questions in this column are received from readers. They may be edited for spelling, length and grammar, or to remove sensitive information. However, we are careful not to alter the intent or content of the question.