Today's question is from a wedding guest who is confused about whether she can bring a "plus-one" to the wedding.
Dear Cheryl,
I am a single woman who received an invitation to a friend's wedding. The wedding invitation came addressed just to me. Enclosed in the envelope was a response card asking the #of people attending with dinner choices. There was no inside envelope which usually states Karen and Guest. Am I allowed to bring a guest? I texted the bride to ask if I was invited with a guest but never heard back. Also, what would an appropriate gift be for either just myself or for myself and a guest?
Thank you for your time,
Karen
---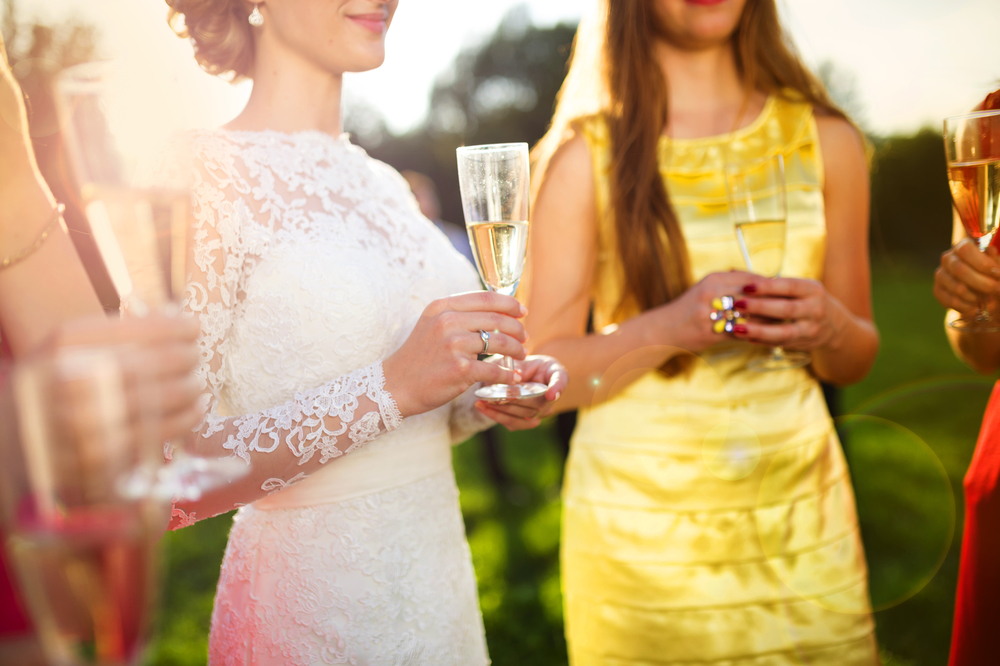 ---
Hi Karen,
Thank you for writing. When a couple chooses not to use an inner envelope, then all guests invited should be listed on the outer envelope. Hopefully, your friend is aware of this. You should not assume that you could bring a guest unless the wedding invitation specifically says so. Many couples don't have room in their guest list or budget to allow their single guests to invite a "plus one" to the wedding. If you are in a long-term serious relationship, then they should have invited your significant other by adding the name to the invitation. If you are not currently in a relationship, then it is very common not to include an additional guest. Response cards are often generic in nature, so that may be why it asked for the # of people.
Since your friend did not respond to your text, you should assume that she's not able to accommodate an extra guest. Usually, the couple will make sure to let you know if they want you to bring a guest, so I don't recommend asking.
Most couples want to celebrate their wedding with their close friends and family. The "and guest" expectation is a relatively new trend. Traditionally, single guests came alone and often felt is was a good opportunity to meet new people. If you think about it, expecting a couple to offer you a "plus one" is basically adding people to their guest list that they don't know.
The Wedding Gift
The amount spent on a wedding gift is determined by your budget and closeness to the couple. Only you can determine how much you feel comfortable spending. If you were allowed to bring a guest, then one would assume that you would spend more because you have two people contributing to the gift.
Whether you attend alone or with a guest, I hope you enjoy celebrating your friend's wedding.
---
If you have questions or comments about gift giving, bridal shower, baby shower, or wedding etiquette, please comment below or email [email protected].
Emails in this column are received from readers. Emails may be edited for spelling, length and grammar, or to remove sensitive information. However, we are careful not to alter the intent or content of the question.
Cheryl Seidel is the founder and President of RegistryFinder.com, an intuitive search engine that helps gift givers quickly and easily find online registries for weddings, baby showers, graduations and more.