Today's question tackles the often-debated bridal shower guest list. Who gets the final say: the bride or the hostess? Cheryl offers some clear guidelines and practical advice to help bickering brides and their hostesses.
Dear Cheryl,

My mother and sister are throwing me my bridal shower and asked that we go over the invite list. While going through it, we came across my sister's brother-in-law's girlfriend's name. I said she should be invited since I know her and we have discussed my wedding. But my sister feels that she should not be invited; my sister was not invited to her daughter's bridal shower or wedding.

My sister gave the excuse that the brother-in-law and girlfriend are no longer living together; however, I think it's sour grapes. She states that if they were living together then I should invite, but since they are not then she does not make the list. I really want the girlfriend invited but feel it is out of my hands.

What is the proper etiquette? By the way, the brother-in-law and girlfriend are in their 50's and my fiancé and I are in our late 40's.

Thanks,
Claudia
---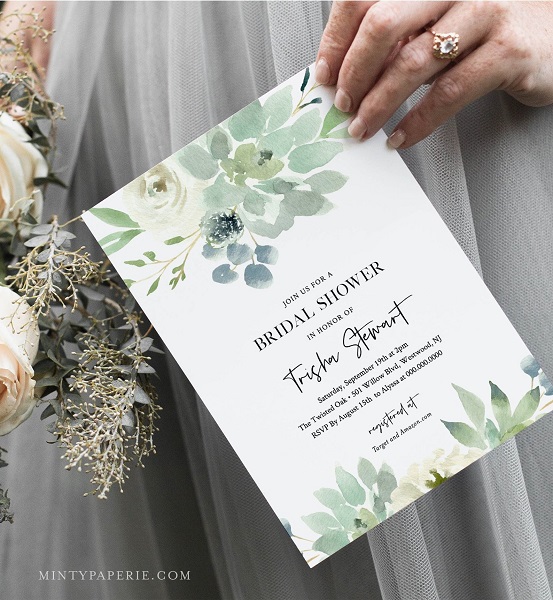 ---
Hi Claudia,
First I need to ask if the guest in question (your sister's brother-in-law's girlfriend — let's just call her "your friend") will be invited to the wedding. If not, then your disagreement is over. Only those on the wedding guest list should be included at a bridal shower or any other pre-wedding event.
Secondly, discussing your wedding with a friend doesn't necessarily mean she should be invited to the bridal shower. Wedding showers should be limited to your closest friends and relatives. A bridal shower is by nature a gift-giving occasion. If you are very close with your friend, then she should be included. If you consider her a casual friend or acquaintance, then she should probably not be on the bridal shower guest list.
I'm also struggling to answer your question because your mother and sister are hosting the shower. Usually, someone outside an immediate family member hosts a bridal shower. The hostess is in charge of inviting guests to the shower and dictates the number of guests based upon her budget and available space. The bride, who is the guest of honor, should be consulted, but the host has the final say. Since it's your sister, you may be less likely to respect her opinion compared to a friend outside your family.
Your sister states that "if they were living together then I should invite, but since they are not then she does not make the list." This might apply to a wedding invitation, but not a shower invitation. Her relationship status has no bearing on whether she should be invited to the shower.
Maybe you're concerned that your friend's feelings will be hurt? Given her age, I hope that is not the case. If the guest in question is truly on your short list of best friends, then talk to your sister and let her know how important it is to you. If not, to keep the peace I would respect your sister's wishes.
---
If you have questions or comments about this post, or about gift giving, bridal shower, baby shower, or wedding etiquette, please comment below or email [email protected].
Questions in this column are received from readers. They may be edited for spelling, length and grammar, or to remove sensitive information. However, we are careful not to alter the intent or content of the question.