Register with Confidence! Review our "Best Baby Gear" Recommendations, Written By Real Moms
When I found out I was pregnant with my daughter I was so thrilled to welcome a baby girl! I couldn't wait to shop at our local buybuy BABY and splurge on our little one's wardrobe. 👏👗 My husband and I gushed over all the tiny outfits and picked out the most darling ruffle-dress… we couldn't believe we would have a newborn that small in just 26 short weeks.
As we browsed the store, my excitement transitioned to anxiety. The infinite number of baby aisles was overwhelming, and it started to make me panic. As a first-time mom, how do you know which stroller will hold up the longest? How do you determine which car seat is the safest out of the 30+ options they have on display? As soon as we got home, I whipped out my laptop and spent countless hours researching the differences between "infant car seats", "convertible car seats", and which car seat brands had the best NHTSA safety ratings… It was very daunting.
After hours of research, two kids and a few years of experience later, I have compiled a detailed list of recommended baby products, which has proven valuable amongst my "Mom-to-be" friends. Some amazing baby products have stood the test of time, and have even been passed down through our friend group, while others were just not worth the hype. Now that we're friends, I'll share our list with you! 🙌 😉
Here are the top-recommended baby gear items that us "real (cool) moms" recommend!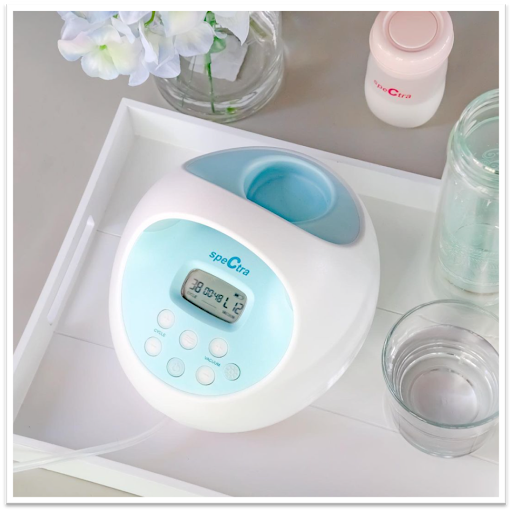 Milk/Formula
First, I'll start with the basics…milk! Whether you're planning to strictly nurse, formula-feed, or master a combination of the two, we all know that your baby is going to arrive ready to eat!
For the nursing mama:
"My insurance paid for a basic breast pump, but I was able to upgrade to the Spectra S1 and it was absolutely worth the extra price. The pump is lightweight, hospital grade and a closed system… and since I was able to customize the settings (cycle and suction), it felt more natural and ultimately helped me produce more milk!" -Melody K.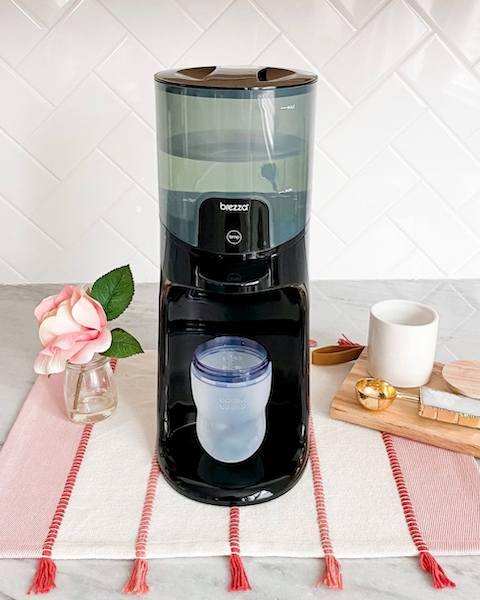 For the formula-feeding mama:
"The Baby Brezza Pro is EVERYTHING. Before our son slept through the night, it made the late-night feedings so simple. I estimate it took a collective hour off of our "night waking" routine each night," -Katie T.
Sleep may be the best gift. And worth every penny.
Keep in mind that there is no wrong way to feed your baby! Everyone does things a little differently, and it takes time to figure out what is the best fit for you and your family. Either way, there are plenty of tools to help you along the way, and buybuy BABY has you covered!
Stroller
My UPPAbaby VISTA was hands-down the biggest (and best!) splurge I've made in terms of baby gear. One of the features that make this stroller worth the hefty price-tag, is the option to attach a second stroller seat. I didn't have to buy a double-stroller with baby #2, and that's a huge cost to consider! Additionally, I love that it comes with a bassinet which was perfect for my newborn. Now that my daughter is a toddler, she loves the kickboard accessory! This stroller can accommodate 3 children and my overstuffed diaper bag, which fits easily in the extra-large undercarriage. Plus, it is so light and easy to maneuver! It has been referred to by my mother as the "cadillac of strollers", and with its stunning leather handles, I have to agree!
For those searching for a more affordable option, try the Baby Jogger City Mini Stroller.
Cristina G. says, "I am obsessed with my stroller (and infant car seat), and the three wheels make it so easy to move. But I would go test-drive several at Buy Buy Baby before registering."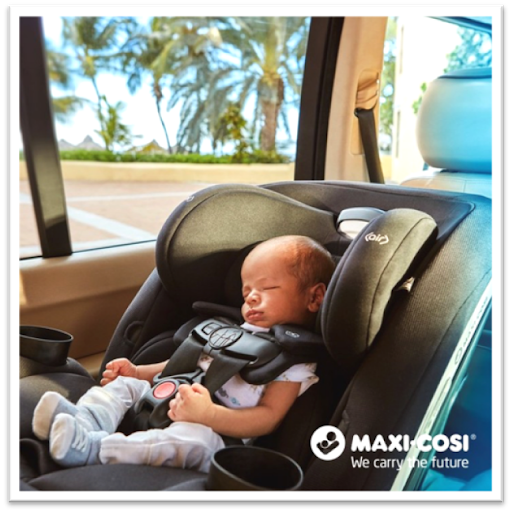 Car Seat
As I mentioned before, I have done hours of research on car seats… and after reviewing dozens of options, I finally chose an infant car seat for my daughter, the Maxi Cosi 30, because it is the highest-rated car seat that's also compatible with my Uppababy stroller. (PLUS, it's currently on sale!)
When your baby gets a little bigger (hard to imagine, I know!), around the one-year mark, they will need to switch into a larger seat… cue more research! For our family, the 4Ever seat by Graco was an excellent option. Children can rear-face up to 43 inches (say, around 4 years old). This is an incredible feature because rear-facing is the safest option for your child.
Later on she can forward-face, and down-the-line, use the seat as a booster. Most newborns can use this seat, as it accommodates children four pounds and up! 10 years of safety and affordability, sounds like a mom win to me! 💪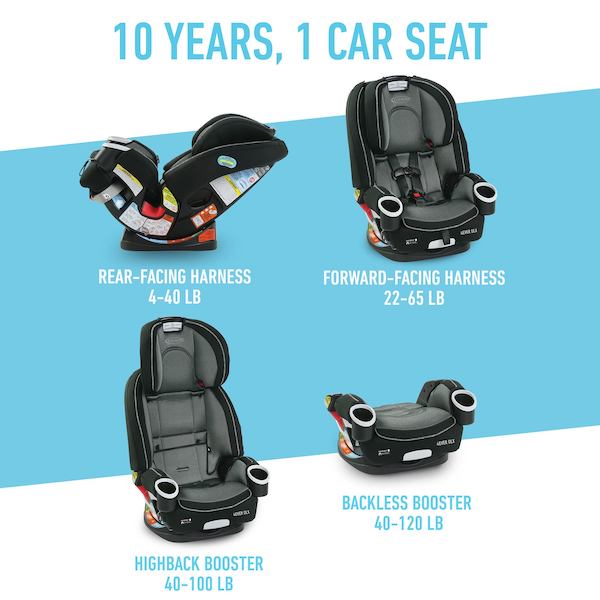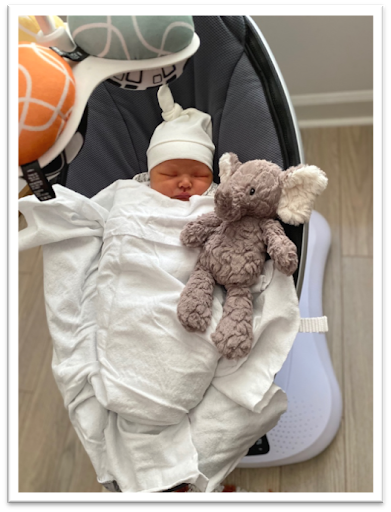 Swing
Baby swings are a "must-have" registry item, but the features certainly range among them. Kathryn T. shares, "the Mamaroo helped me feel like myself again. I set it up in the bathroom to give me a few minutes to wash my face, moisturize, and get desperately needed "me time" during my son's first weeks."
New moms can testify that having a few minutes to yourself is scarce, but extremely valuable. Thank you 4Moms for providing such relief!
The Mamaroo is designed to sway, bounce, and rock your baby the way you would. There are five unique motions and several speeds to choose from, which ensure your baby will find comfort in the swing. Believe it or not, my daughter loved the Mamaroo until she was almost two-years-old and finally reached the weight limit! Which poses the question… why don't they make one in my size??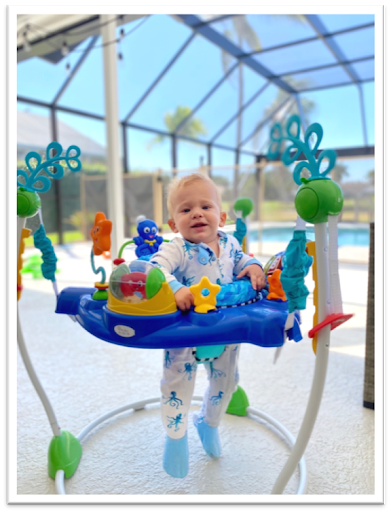 Activity Jumper
A jumper is another tool to help relieve you of your "motherly duties" so you can take a shower. When your baby is a little older, crawling and on-the-move, they may enjoy a bouncer more than a swing. My kiddos have both enjoyed the Baby Einstein™ Activity Jumper. New products have now surfaced with sleeker designs, including the Skip Hop Foldaway Jumper.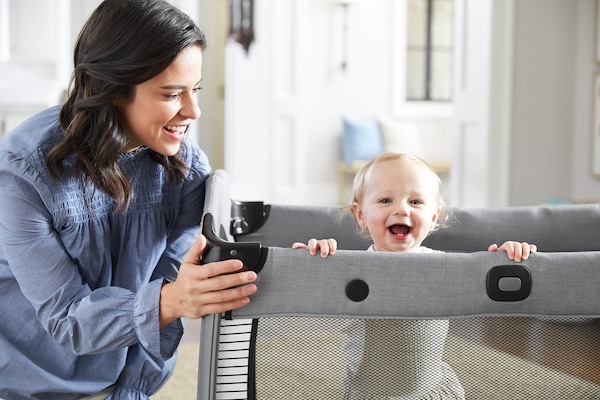 Pack-n-Play
"I had a great experience with my Graco playard. It also comes with a bassinet, which we set up next to our bed and made night-time feedings much easier." – Emily H.
Pack-n-plays are so beneficial, and you will use them for years. As Emily advised, you can use this playard as your baby's bassinet and keep it close to your bed during the first few months. Later on, it's a great place for your child to safely play around the house or outside. On a Friday night, bring the playard to your friend's house; use it as a travel-crib, and put your baby to bed so you can enjoy some adult time! 💃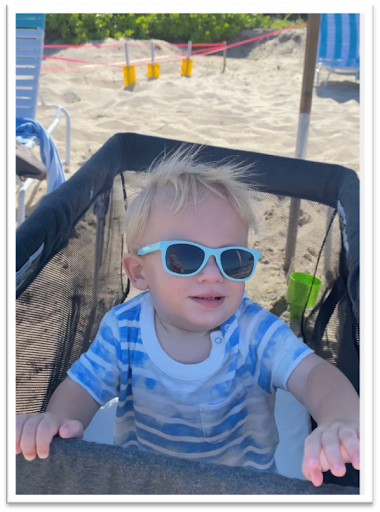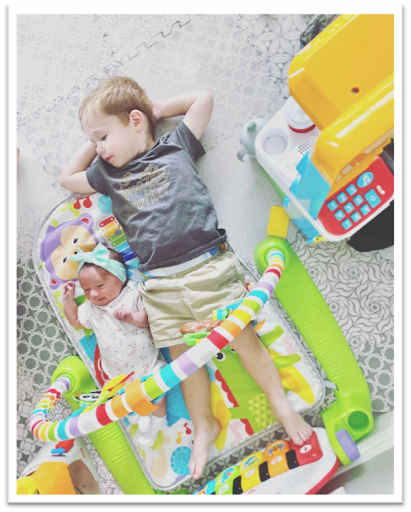 Play Gym
You may think all play gyms are created equal. And while so many are entertaining for a short period, it was the consensus that babies prefer the Fisher-Price Kick and Play Piano Gym. It's incredible to watch your infant realize he's making sounds while kicking the piano! They absolutely love it and it's also great exercise!
Cristina G. says, "I'm pretty sure 99% of Lucas' baby photos are playing with this piano gym! He loved it!!"
Pro Mom Tip!
"With all "big ticket" baby-gear items, I recommend choosing gender-neutral options so you can easily reuse them for your future kiddos!" – Karly R. Mom of 3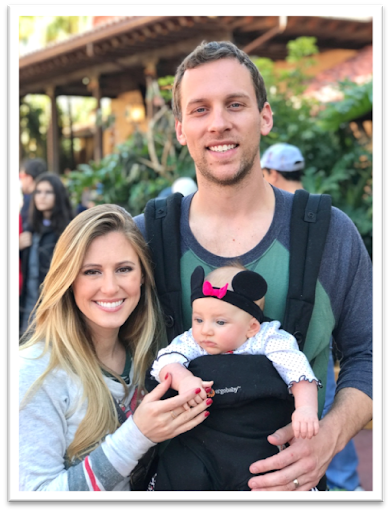 Baby Carrier
Two-thumbs up for the Ergobaby carrier! The thick straps make it feel like a backpack, which helps take weight off my neck and shoulders. The carrier quickly and easily adjusts, so my husband and I can take turns holding the baby!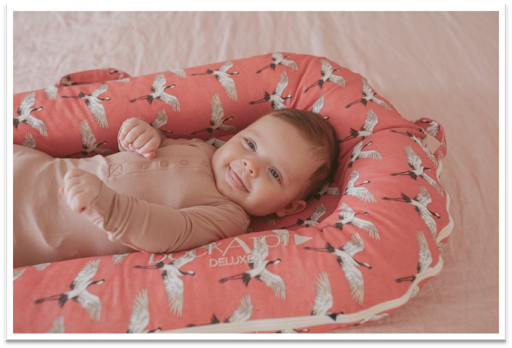 DocATot
Many moms love the DocATot, and it has certainly earned its "top rated" title.
"My babies sleep soundly anywhere I put them!! [DocATot] is so light and easy to travel with. I recommend it to all of my friends!" -Grace T.
When registering, be sure to highlight which items are "must haves", so you'll receive all essential gear at your shower. Simply select your preferred item and choose the "mark as favorite" preference.
Caitlin A. makes an excellent point, "Big ticket items make the best gifts. Especially things that you only use for a short period of time. No one wants to spend their own money on a DocATot that they will only use for 3 months, but that doesn't mean it's not a super useful and amazing baby item."
Registering is an important step, but don't let yourself get overwhelmed! Start your buybuy BABY registry today or contact your local store to set up an appointment with a registry consultant, and refer to the Give It Blog Baby Registry page for many articles that may assist you in your research process.
Enjoy each moment nesting, your baby will be here before you know it! Welcome to the Mom club!!!
BuyBuy Baby's Helpful resources:
BuyBuy Baby Perks:
15% Completion Discount
Free-goodie bag (with lots of samples/coupons!)
Free standard shipping for a year!