This year, our son will get to be a part of his second Christmas celebration! (This one feels even more exciting than last year because he's a big one-year-old who gets so excited about everything.) And then, a week or so later, we'll welcome our second child into the world! So, needless to say, I feel like I'm already behind on my shopping and holiday prep!
If you're the parent of a child under 2, you're probably also supplying a wish list for grandparents, aunts and uncles and even friends! It can feel overwhelming and a little over the top for such a small person to get so many things. So, if you're like me and like to start shopping early or don't want to be overwhelmed by more and more stuff, we've rounded up our favorite holiday gifts for kids under two. There's the perfect mix of classic toys, childhood essentials, books and trendy fun to be had with this list.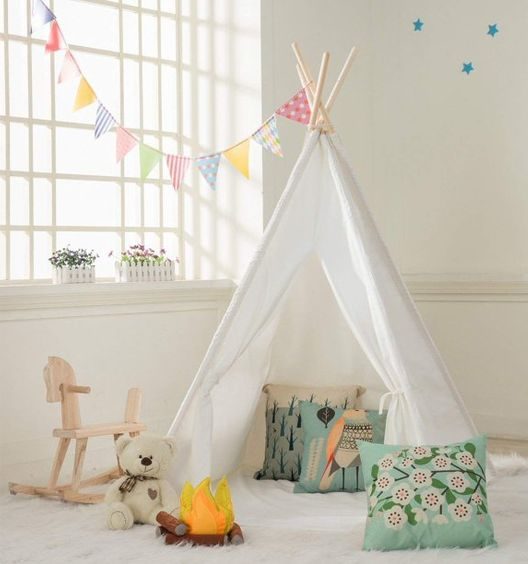 A teepee is a fun addition to any kids' space! Add in some cozy throw pillows or a new stuffed animal and you've got the best hideaway. You could also gift a new book set, like this Dr. Seuss one, to encourage a fun reading space.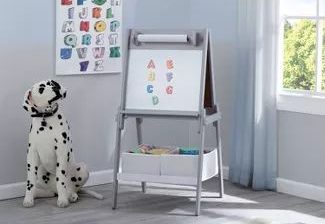 Encourage the creative in your little one with this Delta MySize Double Sided Easel. Your child will love the chalkboard option on one side and the magnetic dry-erase whiteboard on the other. The storage compartments underneath are great too–perfect for storing extra chalk, markers and magnets for hours of creative and fun play!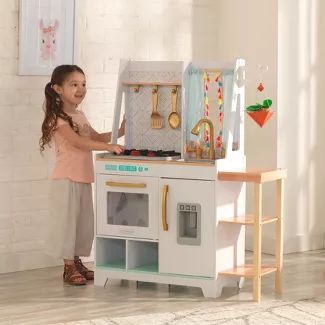 This Boho Bungalow Kitchen by KidKraft is both adorable and tons of fun for your toddler! It comes with lifelike utensils, a hanging succulent and all the appliances your child needs to whip up a gourmet meal. Pair this gift with some pretend food, a chef's hat and apron and they'll be ready for a fine dining experience!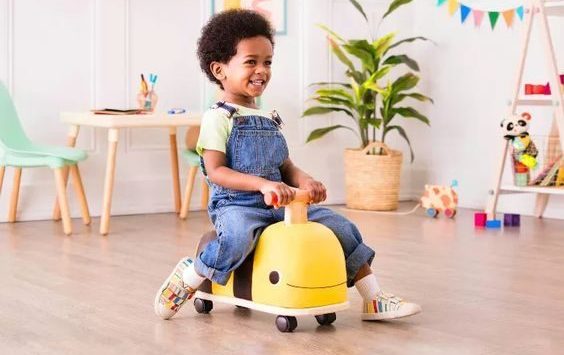 Let the adventures begin with this Ride On Bee Boom Buggy by B. Toys. They'll be zooming all over the house on this sturdily designed toy and they'll look so cute doing it! It's the perfect gift for the new walker in your life.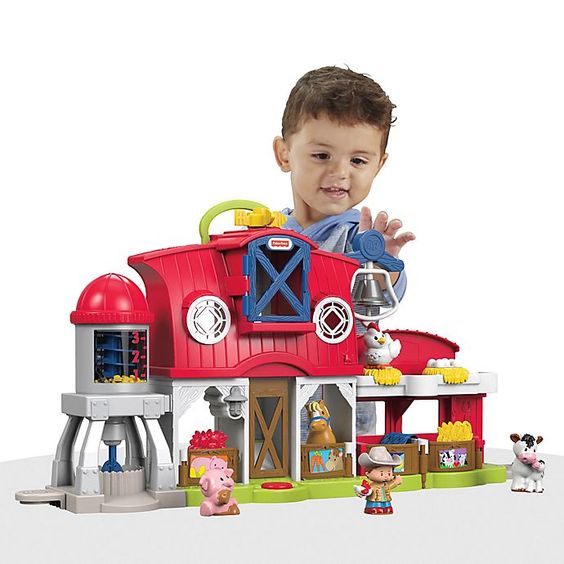 Every toddler should have their own Fisher Price Little People Farm! My mother-in-law still has the set that my husband and his brothers played with as kids and it's a favorite toy for the grandkids to play with when they're over at Grandma's. This one plays songs, talks and "hatches" chicks!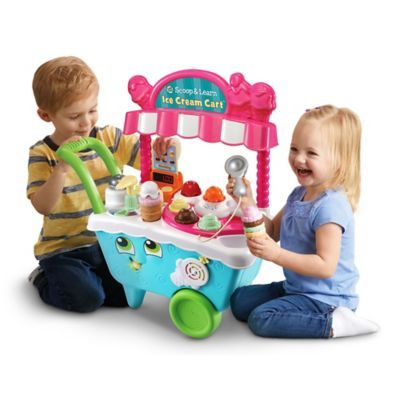 Channel your child's inner entrepreneur with this Scoop and Learn Ice Cream Cart from LeapFrog. It comes with the ice cream flavors, cones, and ice cream scoops to make everyone's favorite desserts!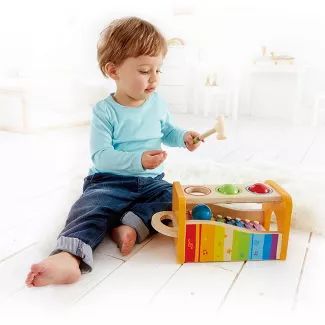 If you've got a music lover in your house like we do, this will be the hottest gift this holiday season! Not only will your child love playing with the xylophone and rainbow pound instruments, but you'll love how it's developing their motor skills!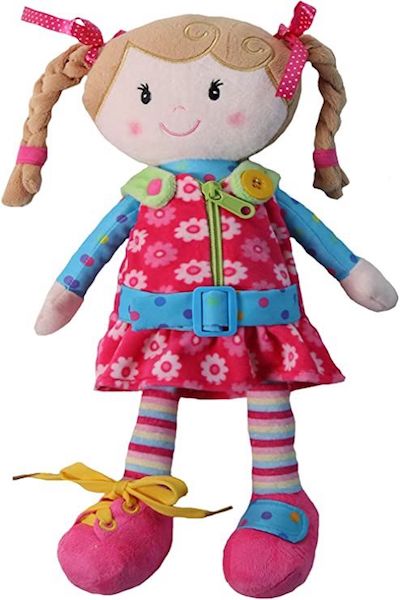 This Learn to Dress doll is both cute and interactive, just like your toddler! They'll love getting to zip, tie, velcro and cuddle with this doll and they'll learn a few things along the way too! Think of it as better than a busy board–but with all the same sensory and motor skill development.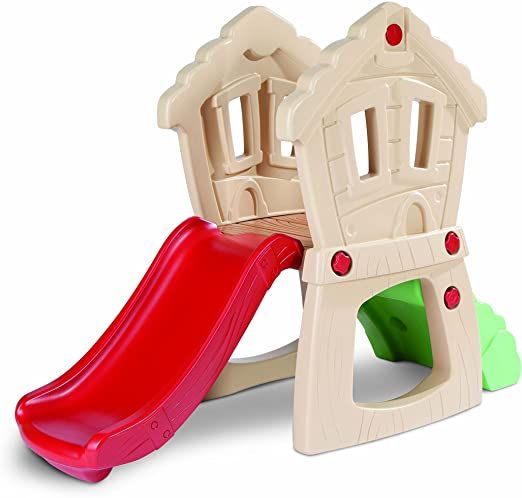 If you live in a cold place like I do, you'll be on the hunt for ways to bring the outdoors in this winter. Look no further than this Little Tikes Hide + Seek slide and climbing tower. It's great for running off all the energy your toddler has to offer. By spring, they'll be ready for the big toys at the playground!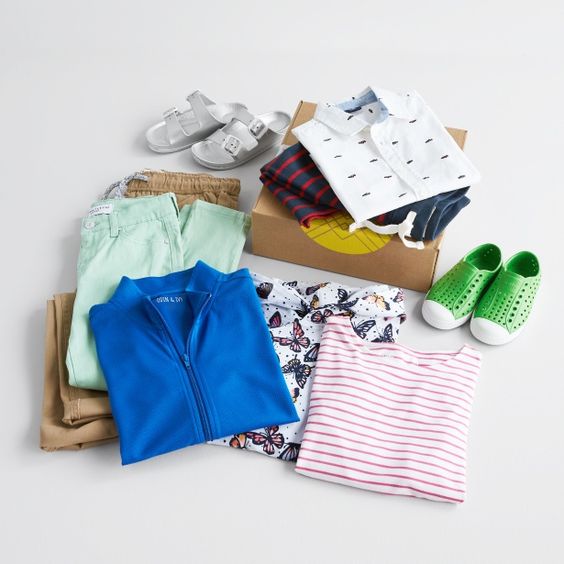 Okay, so this one might feel more like a gift for you than it will for your toddler, but we think it's so fun! Tell StitchFix your price range and they'll curate a box of 8-12 clothing items for your child. Keep and pay for what you love and send back what doesn't work–easy as can be!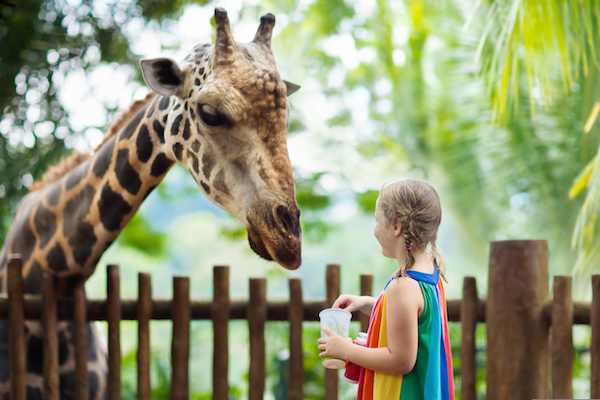 An experience gift is the gift that keeps on giving all year long. Treat your toddler to zoo passes this Christmas and you'll get to have fun together as a family for the next several months. Visit your local zoo's website to see what they have to offer (ours includes the Christmas lights as a part of the annual zoo pass) and pair this gift with a stuffed animal and binoculars.
Enjoy the Holiday Season
We're sure that the most fun gift this holiday season will be the one you receive watching your child's wonder and awe at all the holidays have to offer. Enjoy the family traditions–cookie decorating, building a fire, decorating the tree, going to see the lights–and embrace all the memorable moments along the way.
If you still need a few more gift-giving ideas this year, check out our GiveIt Blog. And to make your life even simpler this holiday season, go ahead and share this post with those grandparents, aunts, uncles and loved ones you usually create kid wishlists for.  Everyone will be merrier because of it!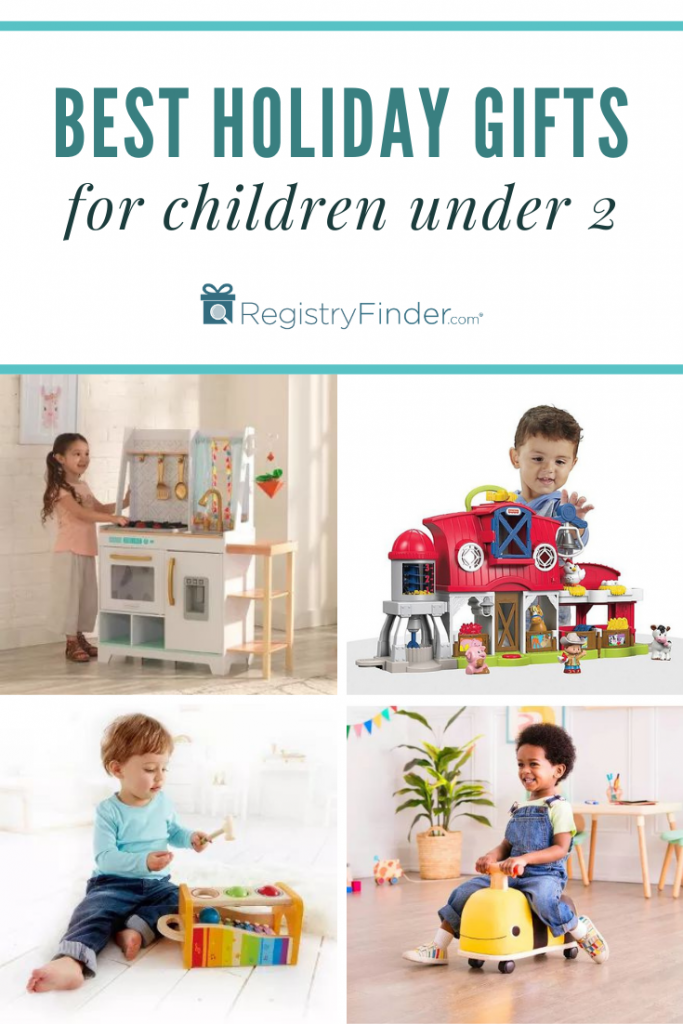 Save
Save