Every year I am put on the spot by our distant relatives when they ask me, "what do the kids want for Christmas this year?!" I have to wrack my brain, trying to remember what each kid asked for, what color/size they need. and oh, did I already suggest that to the other friends and relatives!? 🤔 Honestly, it's maddening, making the holiday season and birthday months very stressful for moms!
At some point, I remembered making online registries for my bridal and baby showers and wondered…why not do the same for the holidays and kids' birthdays??
This hack has made life much easier, and as a cherry on top, retailers have updated their gift registries so that holiday and birthday registries are now searchable on RegistryFinder.com! So you can create a registry for your children at Target, Amazon, MyRegistry, and more! And your in-laws can easily find all their lists through our simple search engine!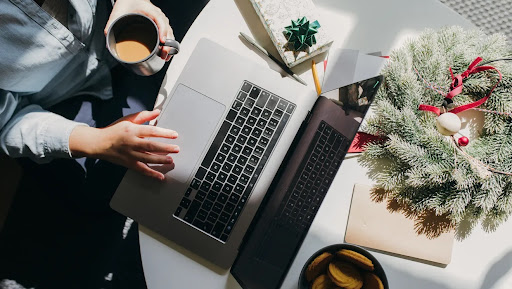 The benefits of making registries for your little ones are many, but here are my top three reasons to use online registries this year!
1. Keep the excitement going throughout the year! ✨
Every time we walk into a store, my kids find a new toy they love and have to have. Instead of always saying no, encourage them to add it to their holiday or birthday list! I take a picture of that child and the toy, and we add it to their running registry when we get home. (And you better believe that they won't let me forget!) This gives the kiddos something fun to look forward to all year, and as an added bonus, no more shopping trip tantrums! Parenting "win"!
2. Receive gifts that you and your child will actually love! 🎁
Adding gifts to an online registry means you can look through the product details and reviews to assess if it will be a good purchase for your child. Maybe the toy your son wanted has a 5-minute battery life, or the dress you liked for your daughter apparently doesn't hold up after a few wears. Vetting these items will save a ton of tears and trips to return to the store!
You also hold veto power over any toys that are a "no-no"… think annoyingly loud, hundreds of tiny pieces, larger-than-life monstrosities!
3. Make life easy for all the gift-givers!
I know my family and close friends absolutely love it when we share the kids' registries with them. Not only can they ensure that they're giving a gift the kiddo is sure to love, but we eliminate the issue of duplicate gifts! Your registry will identify if a gift has been purchased, so gift-givers can choose from what's remaining on the list. Those who live far away can feel included in the fun! They can ship directly to your home; most products ship for free and sometimes have a gift-wrap option! Don't forget to FaceTime the long-distance gift giver while your kids are opening their gifts! Welcome to gift-giving in 2022!
Best registries for Kids' Holidays & Birthdays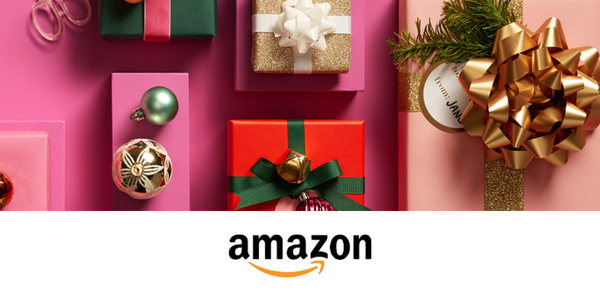 Amazon
I'm sure it comes as no surprise that Amazon tops the list for registry-making! I think we're all familiar with Amazon at this point; they have a huge selection, seemingly endless inventory, and (sometimes free!) 2-day shipping!
To create a registry for your child, head to Amazon's registry page and choose birthday, holiday, or custom… making it perfect for whatever you're celebrating!
After that, it's as easy as adding your child's name, naming the registry, and entering the celebration date! You can also choose the best address for the gifts to be shipped to, and be sure to make your registry public so that family and friends can search and find your kiddo's registry!
Amazon makes it easy to track who gave each gift, so sending thank you's is seamless. The return window is also extended to 90 days if you need to send an item back!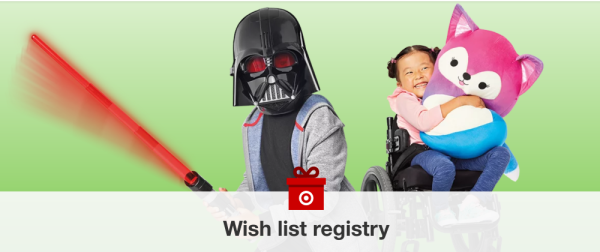 Target
Target's wish list registry is another favorite. Again, you can customize this registry for any celebration, and it's just as easy!
Head to Target's registry page and click "create a custom registry." Then, sign into your Target account, add your kiddo's name and the celebration date, choose your address, and…BAM! Start adding gifts to the registry! Make sure you make this one public as well!
A huge benefit of using Target is its thousands of physical stores. This is an excellent option if you have "old-school" grandparents like mine, who prefer going to a store over shopping online. Target also has a price-match guarantee which is a super bonus! 👏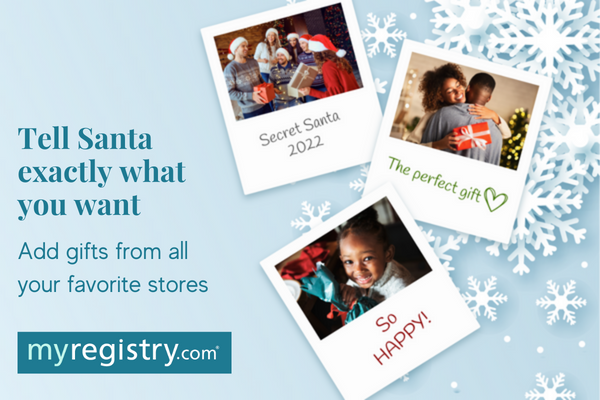 MyRegistry.com
MyRegistry.com is my go-to when you don't want to be locked into one specific retailer. Follow their super simple process to create an account, then select create a "gift list for any occasion," and then start adding! The universal registry makes it easy to add any and every gift your kids wish for! You can add items or sync wishlists from any website, use their app to scan barcodes in-store, or even add options for cash gifts for experiences or local memberships! There are so many perks to using MyRegistry.com so I highly recommend giving it a go!
Let's Make This Even Easier
Now, let's make this even easier; send your family and friends to RegistryFinder.com, where they can find ALL your registries in one place! For kids' birthdays and holidays, choose the "Other" category. Enter the name, and just like that, all the registries you've made will be accessible!
Once your family realizes they can find all your children's wishes in one place, you won't have to have the "what do the kids want?" conversation ever again!
Thank you, Registry Finder!