Are there any rules for giving a joint wedding gift? Cheryl weighs in on co-gifting, even with an ex-husband, and shares some other wedding gift-giving FAQs.
Dear Cheryl,

My ex and I had a very amicable divorce. My nephew invited both of us to his wedding. I will be attending the wedding, but my ex will not due to his concerns about traveling. My ex cares for my nephew and tends to be a generous gift giver. Is it ok for us to give a combined gift to get my nephew and his bride something more expensive from their registry?

I was thinking of spending around $250 for our combined gift, whereas if I just gave a solo gift, I'd probably spend $150-175 (since I will be incurring high traveling costs).

Anonymous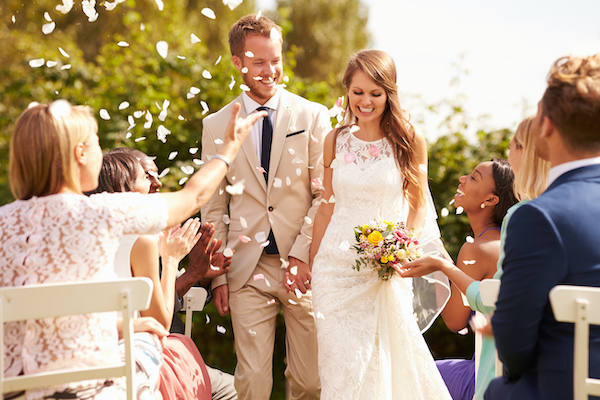 When purchasing a wedding gift, pooling your funds with friends, family members, co-workers, or even your Ex is always acceptable. I'm sure your nephew will appreciate your thoughtfulness. Make sure your card clearly states that the gift is from both of you, so the couple knows where to send their thank-you notes.
Other frequently asked questions:
1. When should I send a wedding gift?
The best practice is to send your gift before the wedding, and most couples prefer that the gift is sent to them rather than brought to the wedding.
2. How long after the wedding do I have to send a gift?
When you're not able to send the gift before the wedding, it's best to try and send the gift within a month after the wedding or as soon as possible. There's a popular myth that you have up to one year after the wedding to send the couple a gift. Think about it – in today's world of immediate online shopping, if you got married and didn't receive a gift after a few months, you would assume it wasn't coming. The bottom line: always send your gift as soon as you can. For more details, here's my etiquette post, How Long Do I Have to Send a Wedding Gift?
3. How much should I spend on a wedding gift?
There is no set amount you "should" spend on a wedding gift. The amount you choose to spend or gift depends on your budget (what you are comfortable spending) and how close your relationship is with the wedding couple. For spending guidelines, see my article, How Much Should You Spend on a Wedding Gift?
4. Should I send a gift if I can't attend the wedding?
Etiquette suggests that you should send a gift, even if you cannot attend. The wedding gift is a long-standing tradition that symbolizes your love and support for the couple. Of course, this assumes that you are close to the wedding couple or their parents. If your third cousin that you've never met sends you a wedding invitation, it's OK to send a card of good wishes.
---
If you have questions or comments about this post or about gift giving, bridal shower, baby shower, or wedding etiquette, please comment below or email [email protected]
Questions in this column are received from readers. They may be edited for spelling, length, and grammar or to remove sensitive information. However, we are careful not to alter the intent or content of the question.