Professional athletes dream of the day they'll earn their championship rings, but in our opinion, their wedding rings symbolize an even greater accomplishment! Summertime is the off-season for sports but prime time for weddings—so enjoy this "highlight reel" of superstar athletes' special days!
Weddings:
Derek Jeter and Hannah Davis: The Yankee Legend Hits a Homerun!
We're sure Derek Jeter would agree: Five World Series Championships can't compare with finding your One True Love! Jeter and his bride, Sports Illustrated model Hannah Davis, wed in a small yet stunning Napa Valley wedding. Davis donned two Vera Wang gowns on her big day—a mermaid silhouette with a sweetheart neckline, tulle halter high neck, and lots of Chantilly lace for the ceremony, and a silk, A-line halter gown for her reception. Though pictures from the reception haven't yet been revealed, these images from the ceremony provide lots to drool over: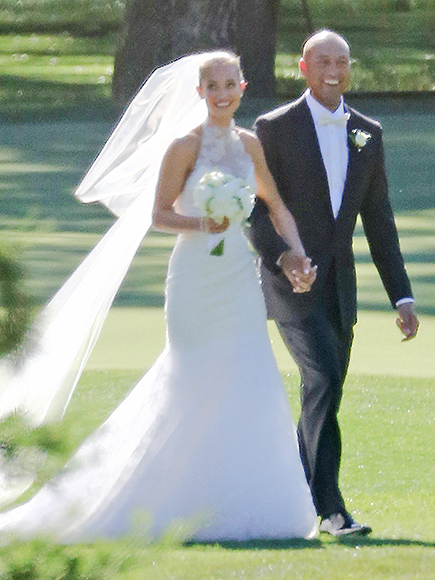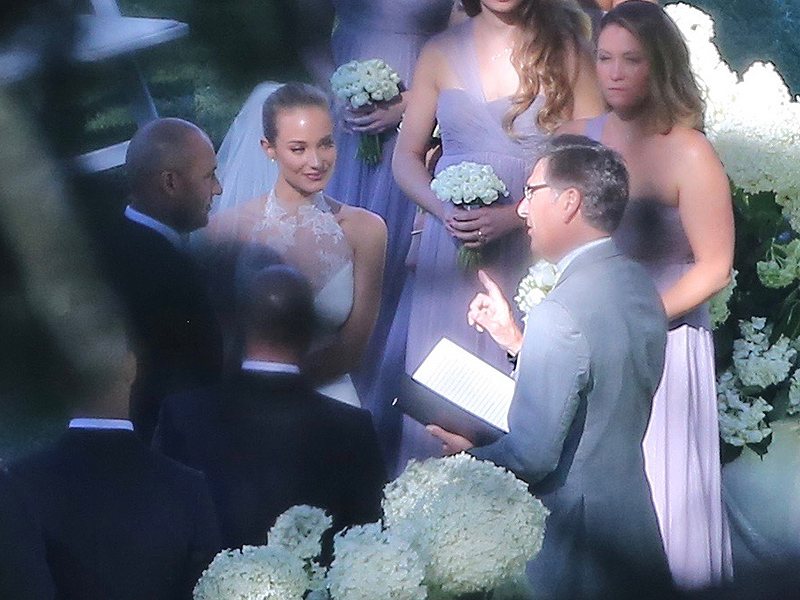 Russell Wilson and Ciara: Dreams Come True!
In a wedding that seems like a fairytale come true, singer Ciara married her very own prince charming, NFL star Russell Wilson, at Peckforton Castle in Cheshire, England.
Luckily for us, the newlyweds were generous in sharing photos from their nuptials via Instagram, with the gleeful declaration, "We are the Wilsons!"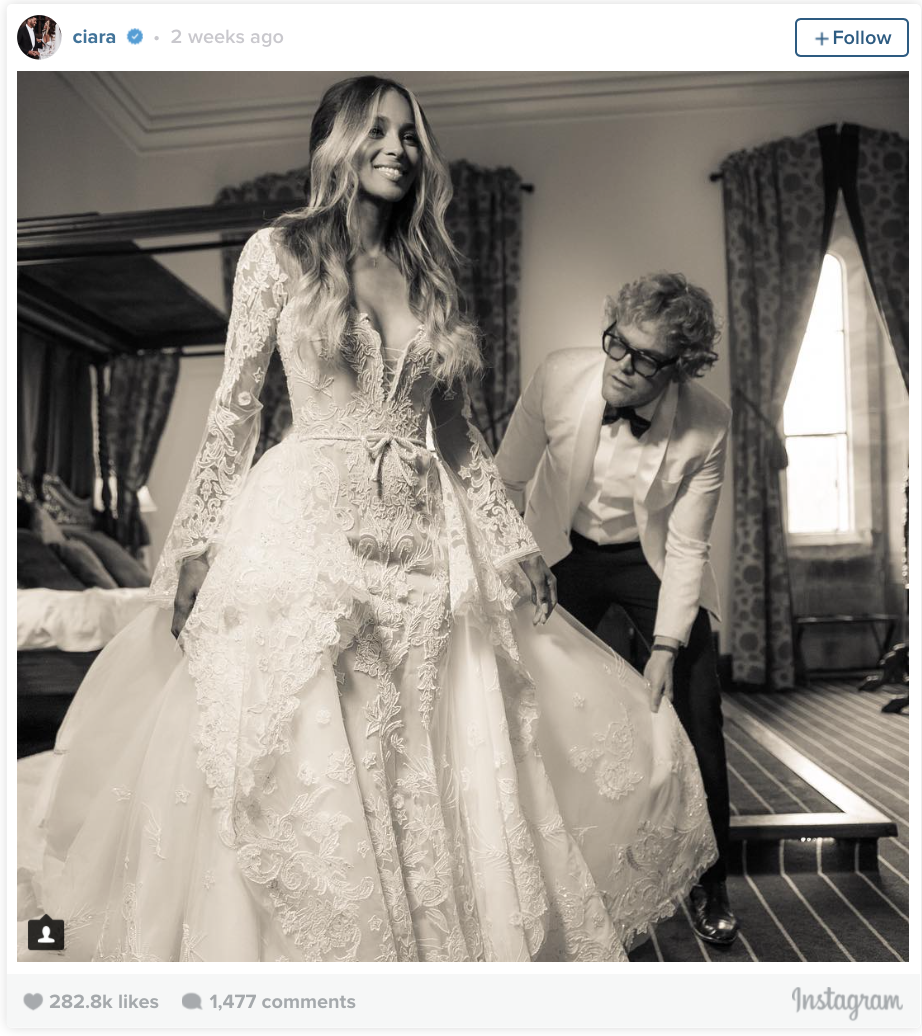 The stunning bride wore a custom Cavalli Couture wedding dress, with details fit for a princess, including white tulle, Chantilly lace, and intricate glass beading.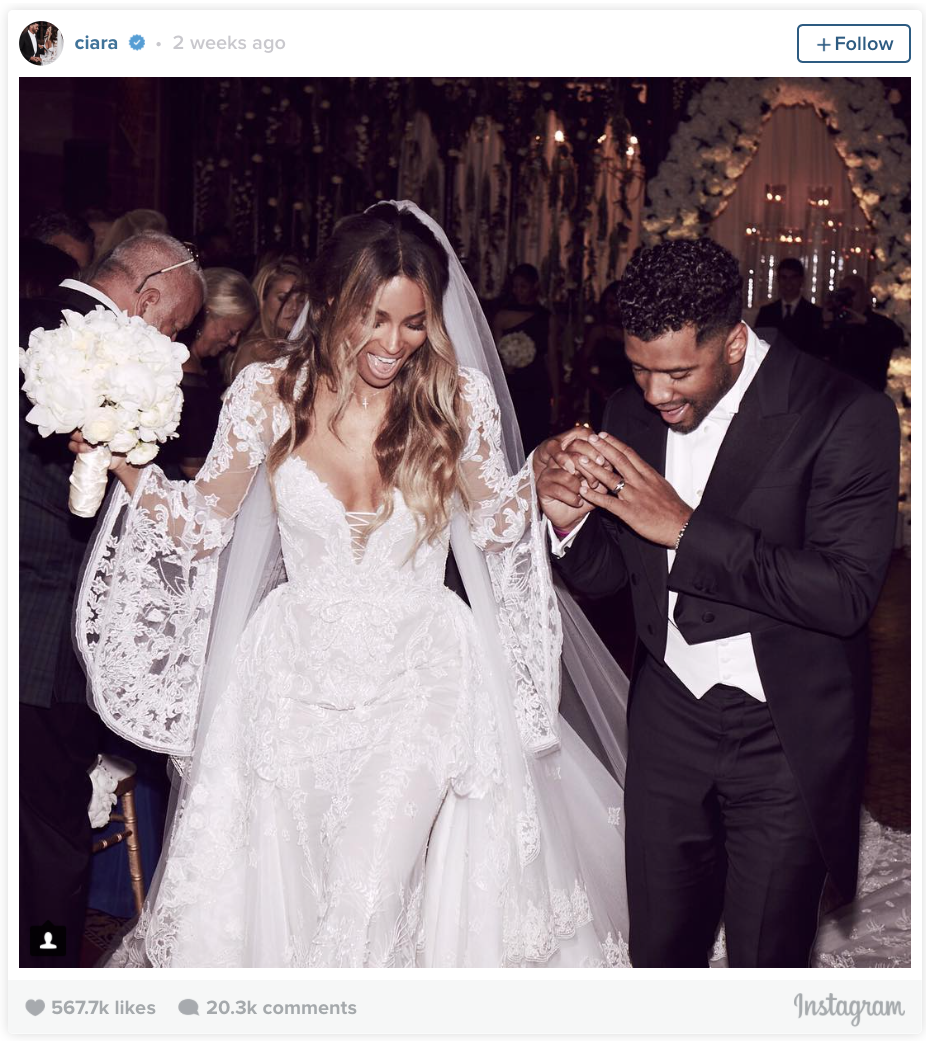 The groom wore a custom Armani suit featuring a classic detail befitting of such a traditional event: evening tails!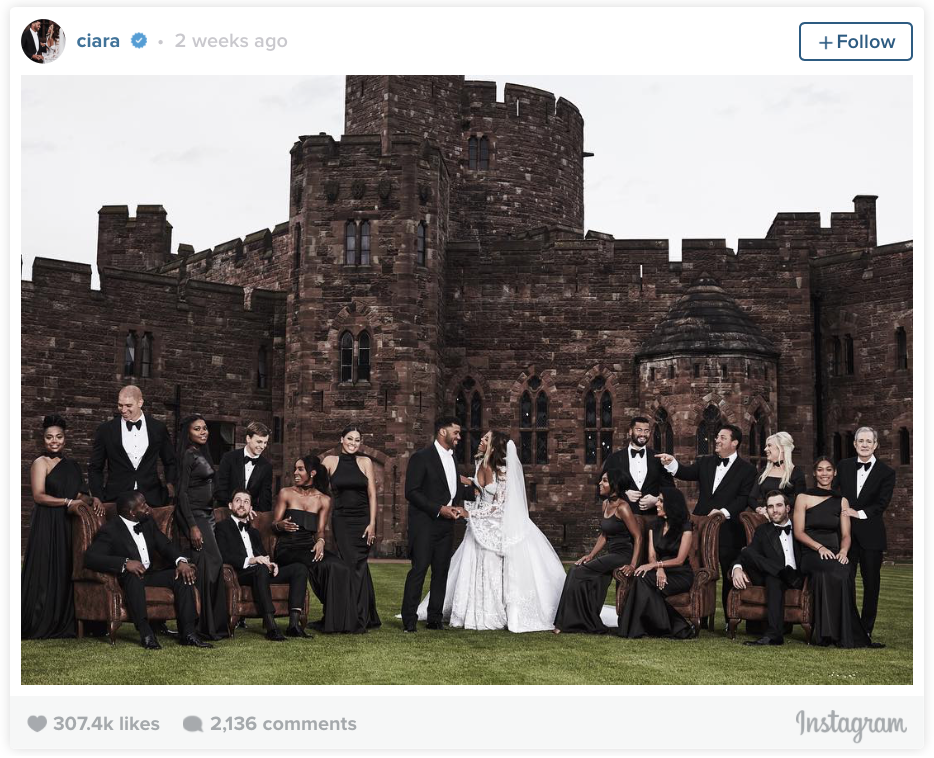 Ever had to wear an ill-fitting, unflattering bridesmaid dress? Not these girls! Ciara's 8 lucky ladies were decked out in custom-made Michael Costello gowns, designed specifically for them!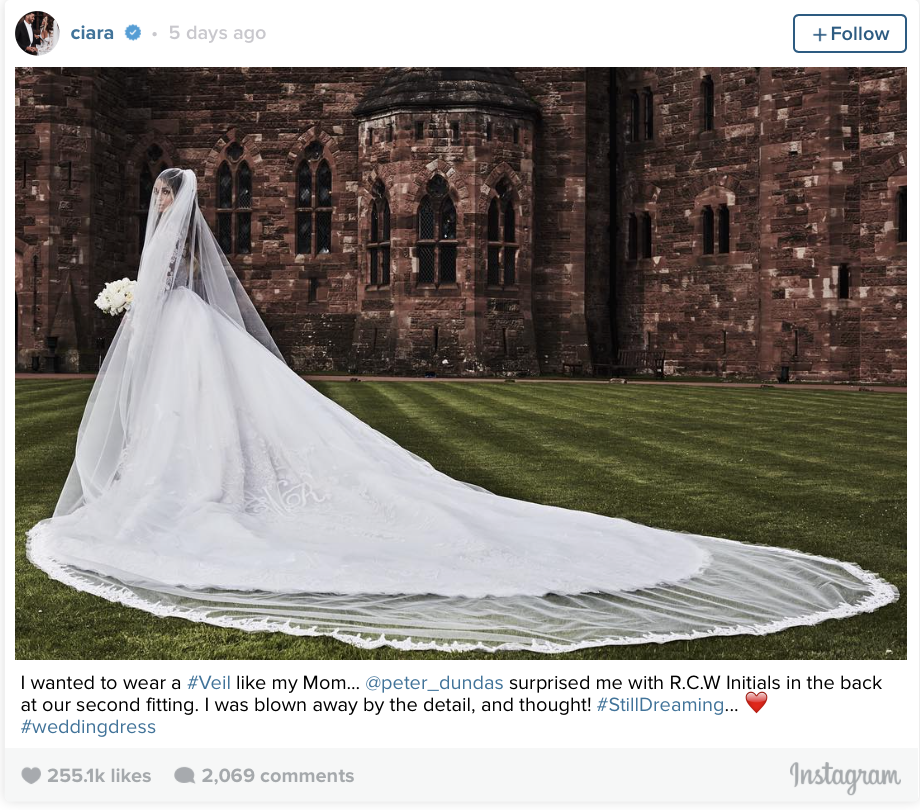 Their marriage is certainly off to a gorgeous beginning, and we wish this beautiful pair a happily ever after!
NFL Player Jon Ryan and Comedian Sarah Colonna: Wedding + Vacation = A Winning Combination!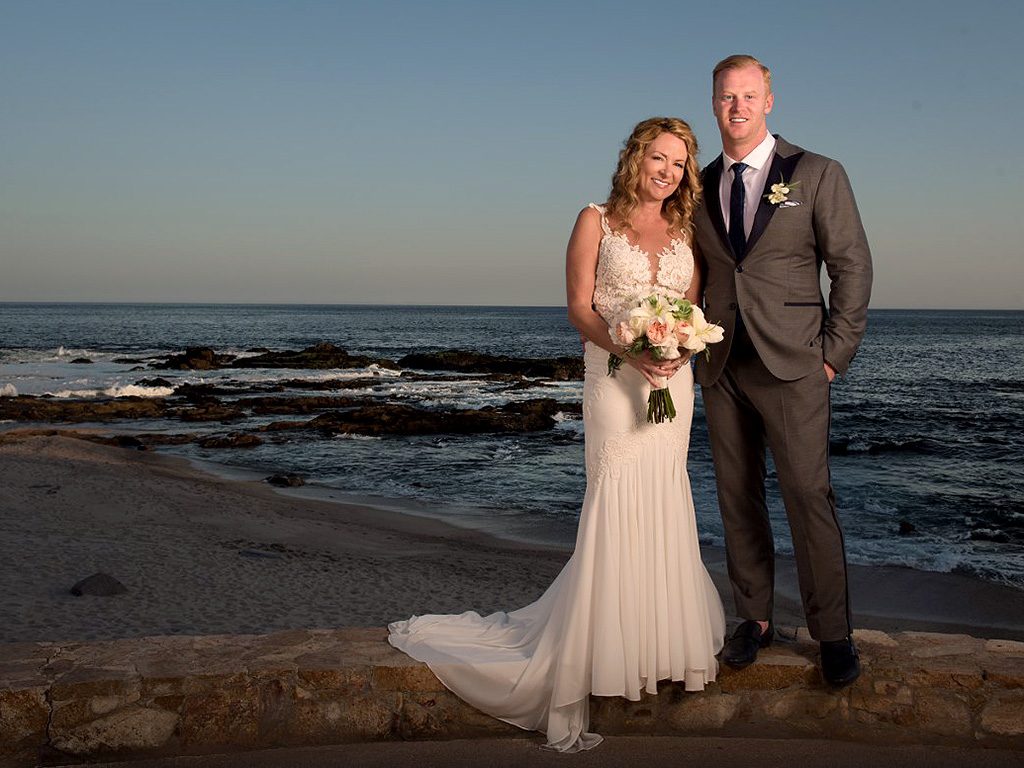 In keeping with the destination wedding trend, fellow footballer Jon Ryan and funny lady Sarah Colonna tied the knot in Mexico! The bride wore a Michael Medina gown featuring lace detail for the beachside ceremony, while family and friends looked on.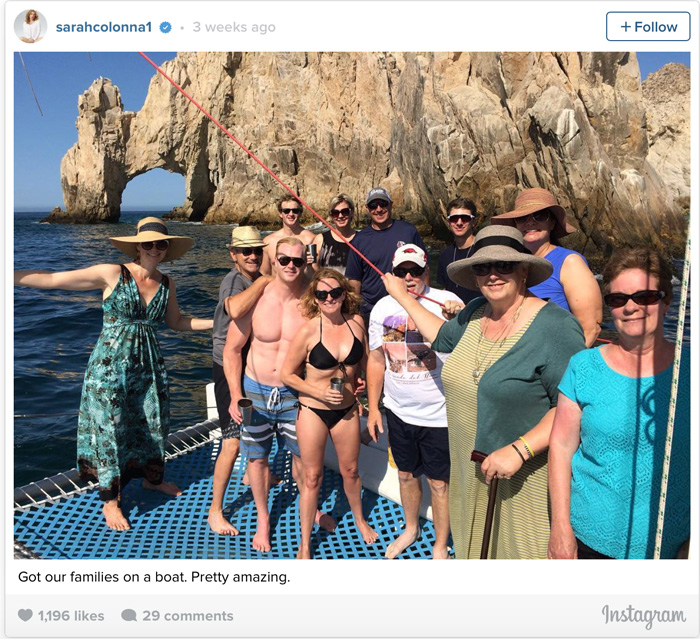 While the wedding was the main event, guests also enjoyed the "vacation" aspect of this destination wedding—a good reminder for brides and grooms considering a destination wedding of their own!
Pippa Middleton Engaged: World's Most Famous Bridesmaid, Now Bride-to-Be!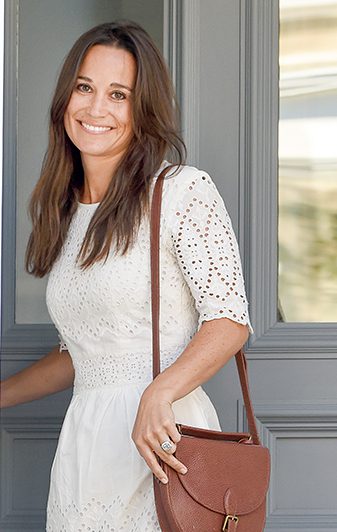 I'll admit it: I took a personal day from work back in 2010 for the sole purpose of watching the royal wedding. And while my day off may have been all about Kate and Will, I'll never forget seeing Pippa Middleton in her stunning bridesmaid dress, and wondering why I didn't look that good at my sister's wedding!
All joking aside, we are thrilled for Pippa and her groom-to-be, British financier James Matthews. The pair plans to wed next year.
And while we spent years talking about how great Pippa managed to look on her sister's wedding day, I think it's safe to say we'll now be talking about how stunning her engagement ring is!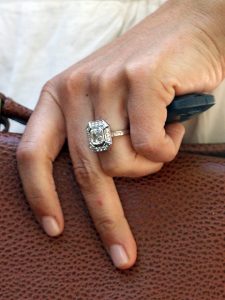 Can't wait for your big day, Pippa—if it's televised, I'll definitely be taking another day off to watch you walk down the aisle!
Miranda Kerr and Evan Spiegel: The Ring that you'll be (Snap)Chatting About!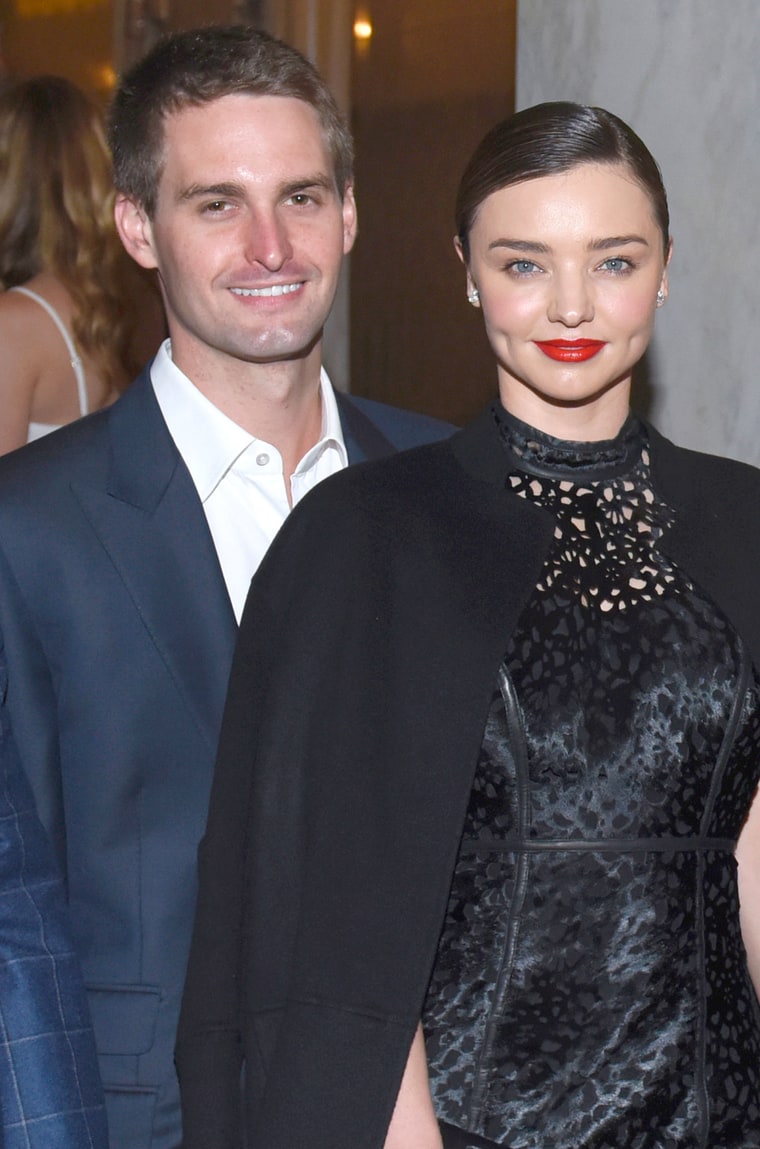 And while we're talking about big bling, you'll want to take a peek at Miranda Kerr's gorgeous diamond! The former Victoria's Secret model is engaged to the Snapchat founder and CEO and shared the happy news via Instagram (with a Snapchat filter, of course!)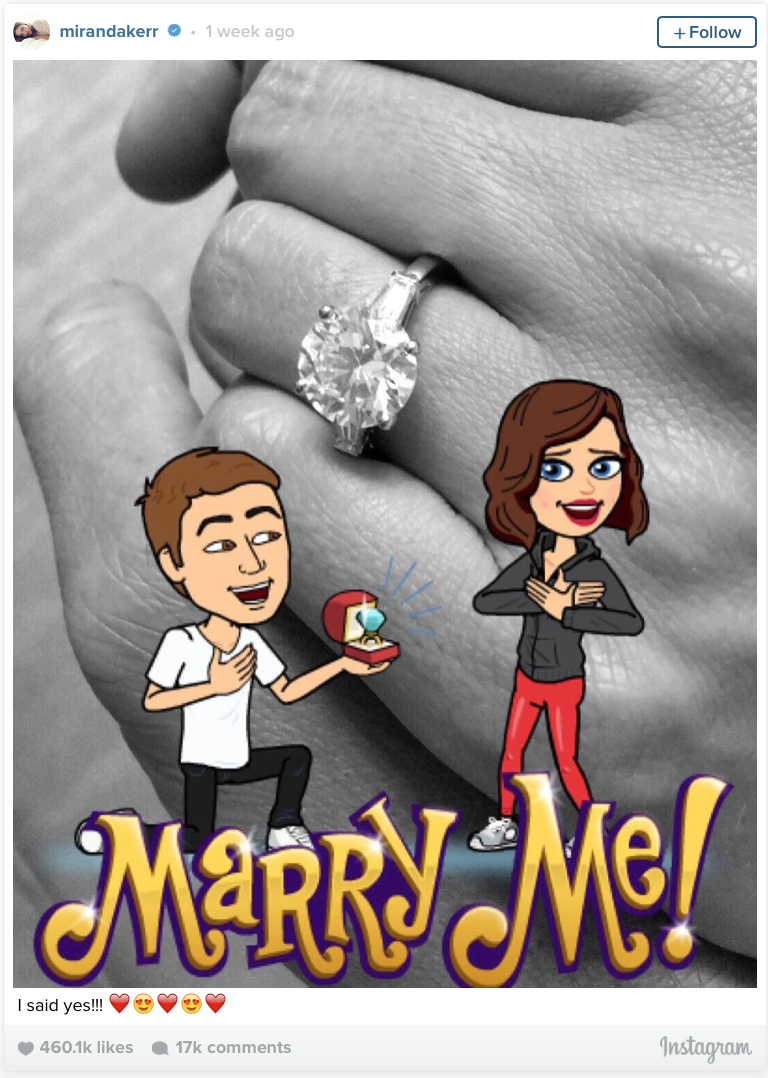 Baby:
Happy 3rd Birthday, Prince George!
It's hard to believe that Prince George is 3, and these portraits show what a handsome little man he is growing up to be!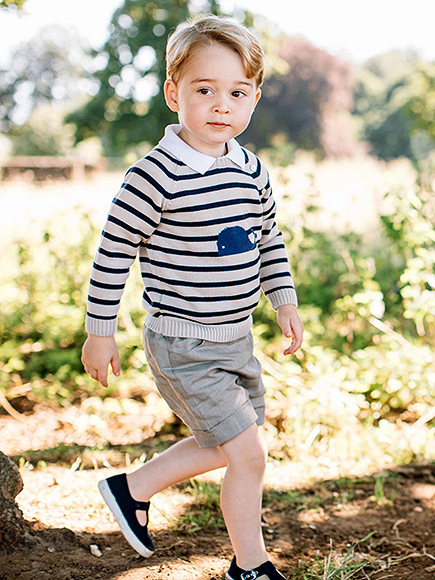 It's been an exciting year for the future king—from a memorable meeting with President Obama to beginning preschool!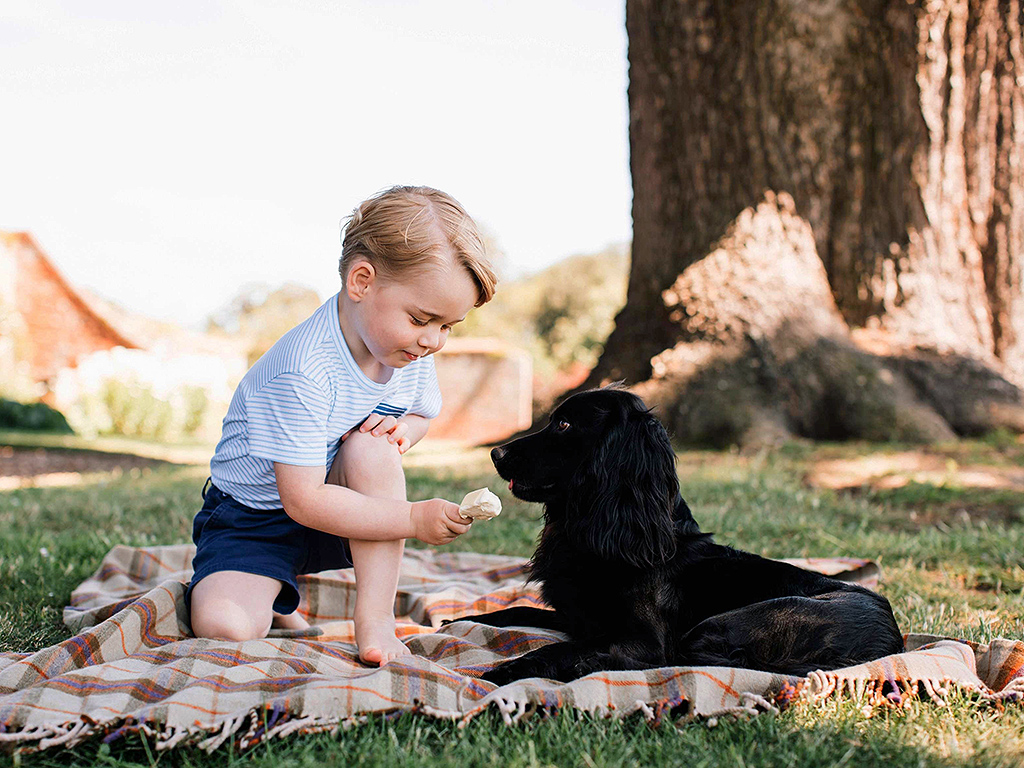 We're so thrilled that Prince William and Princess Kate have given us this glimpse into Prince George's extraordinary life.
Future Bachelor of 2044? Sean Lowe and Catherine Giudici Lowe Welcome Baby Boy!
We might not have our own king and queen here in the US, but what we DO have are former Bachelors and Bachelorettes, who might as well be royals to us!
Former Bachelor Sean Lowe and his bride announced the birth of their son, Samuel Thomas Lowe, on July 2nd.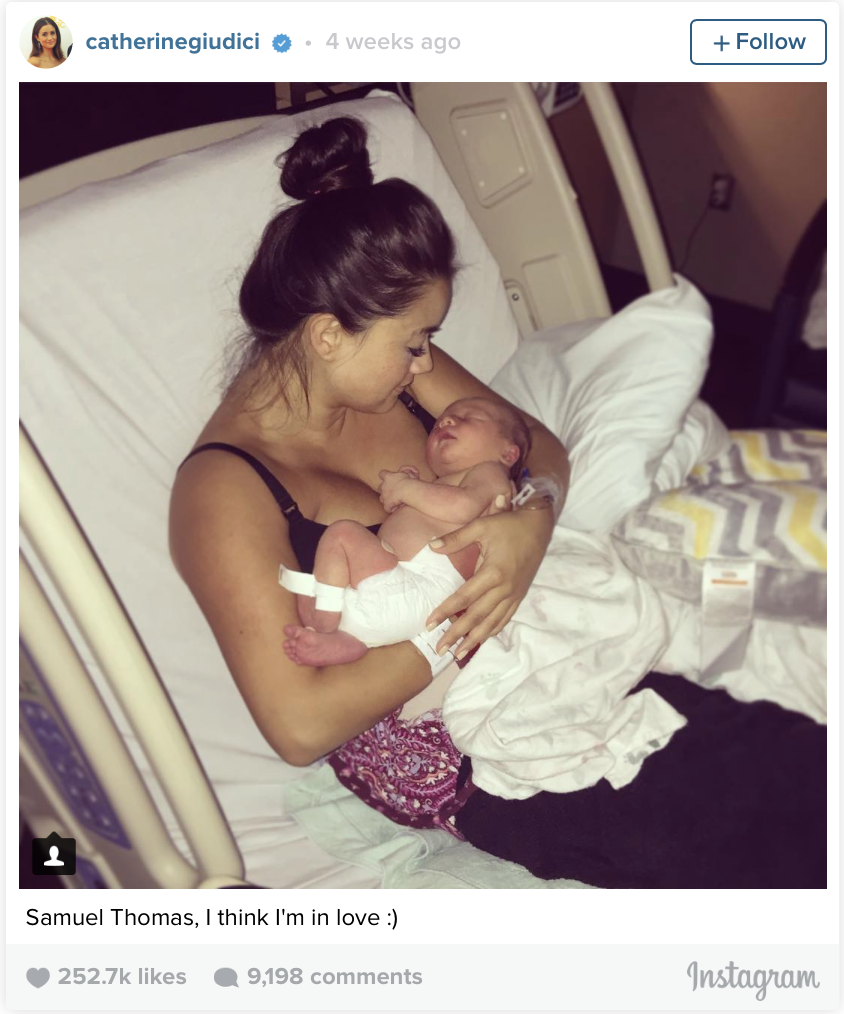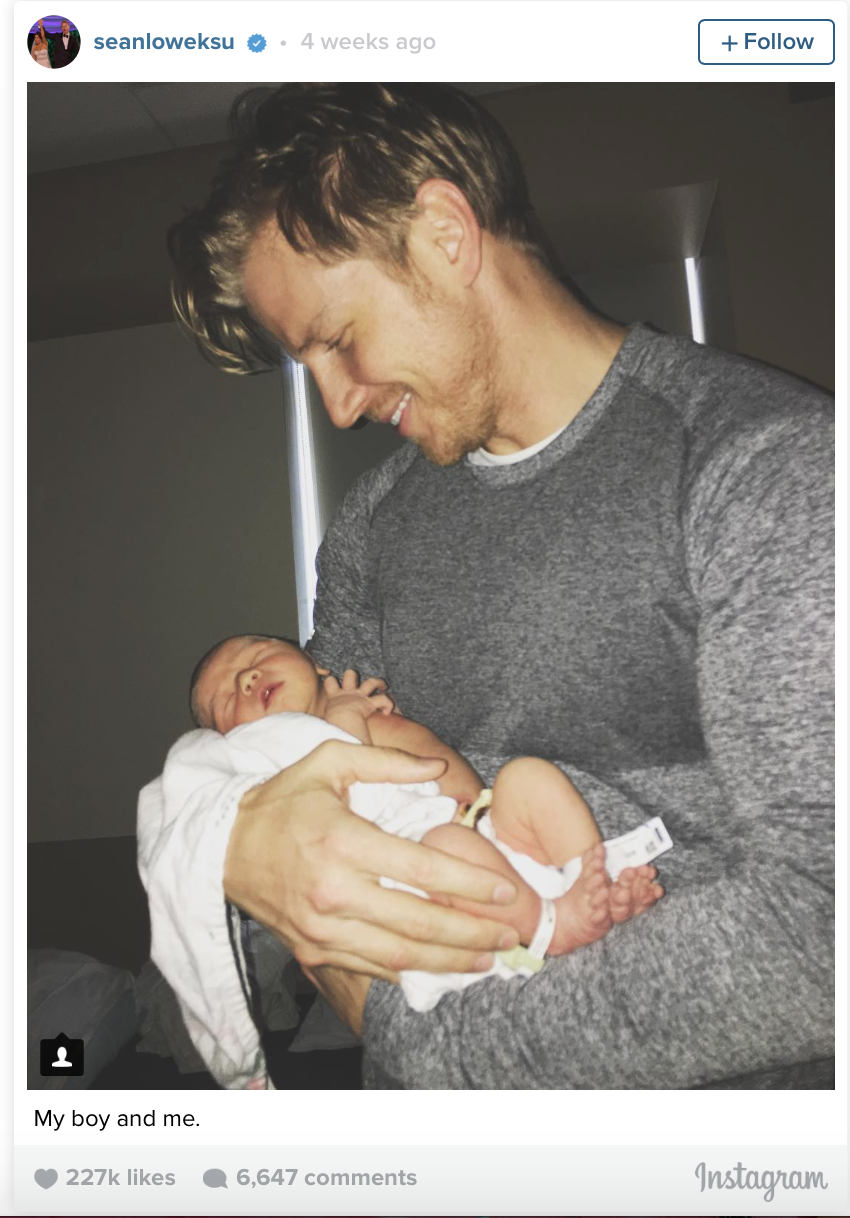 These first-time parents with reality-show roots continue to keep it "real" post-pregnancy, with Catherine posting a side-by-side shot of herself at 9-months pregnant and one week post-partum.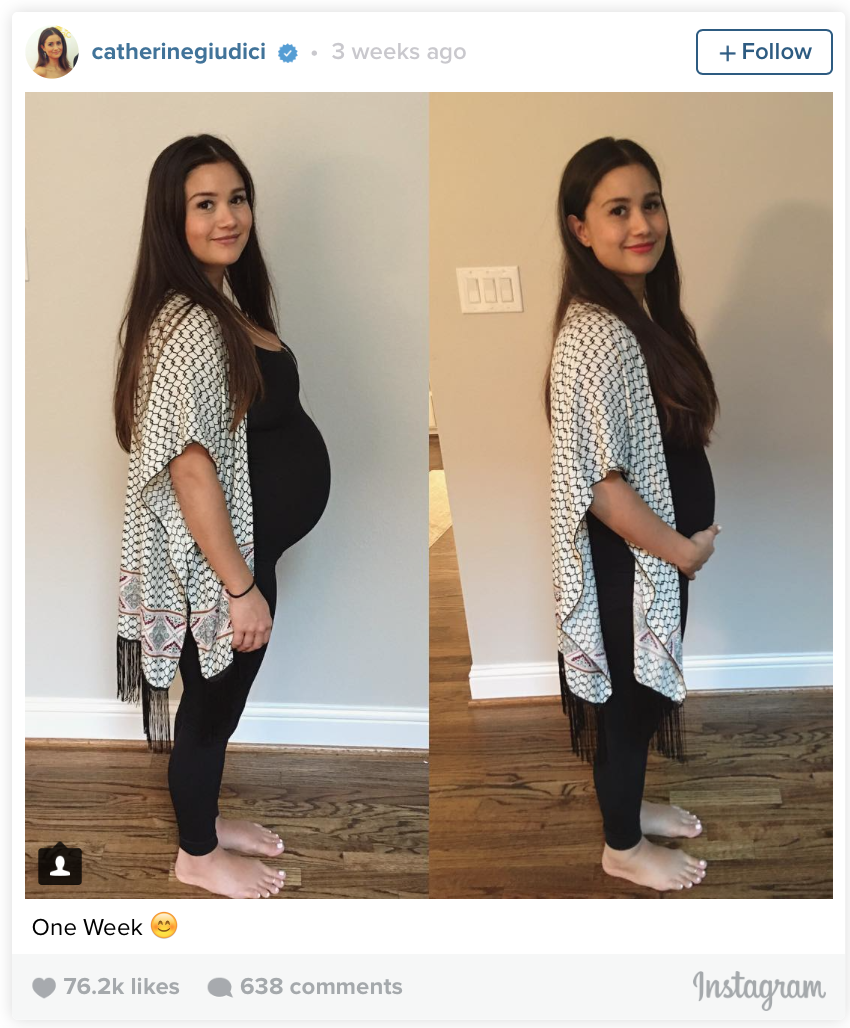 We're not sure that the "reverse bump" trend will catch on, but kudos to Catherine for showing new moms everywhere that the bump doesn't disappear immediately!
They Will Definitely Accept this Rose: Molly Sullivan Manno!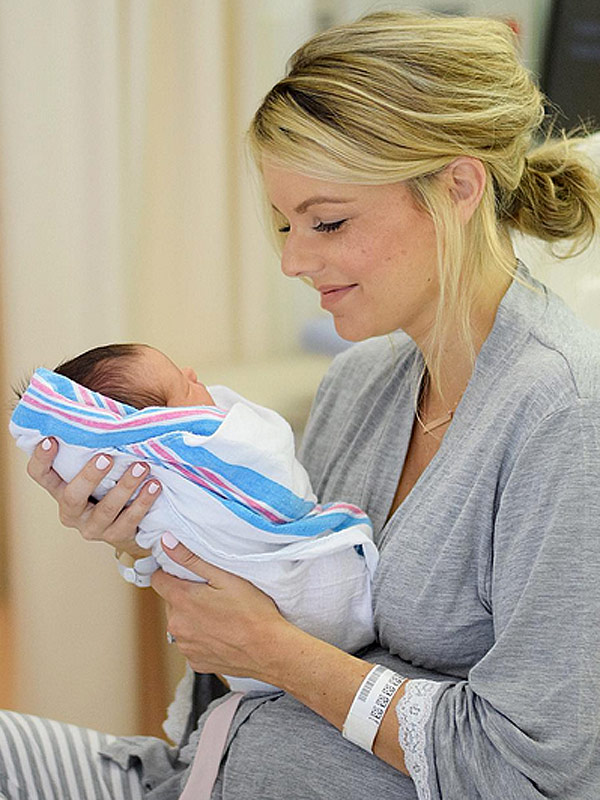 Meet Molly Sullivan Manno, newborn daughter of former Bachelorette Ali Fedotowsky and fiancé Kevin Manno! Born July 6th, Fedotwosky gushed on her Instagram, "Welcome to the world, Molly Sullivan Mano…You are absolutely beautiful and perfect in every way. [We] love you more than we will ever be able to put in words. Thank you for making me a mommy."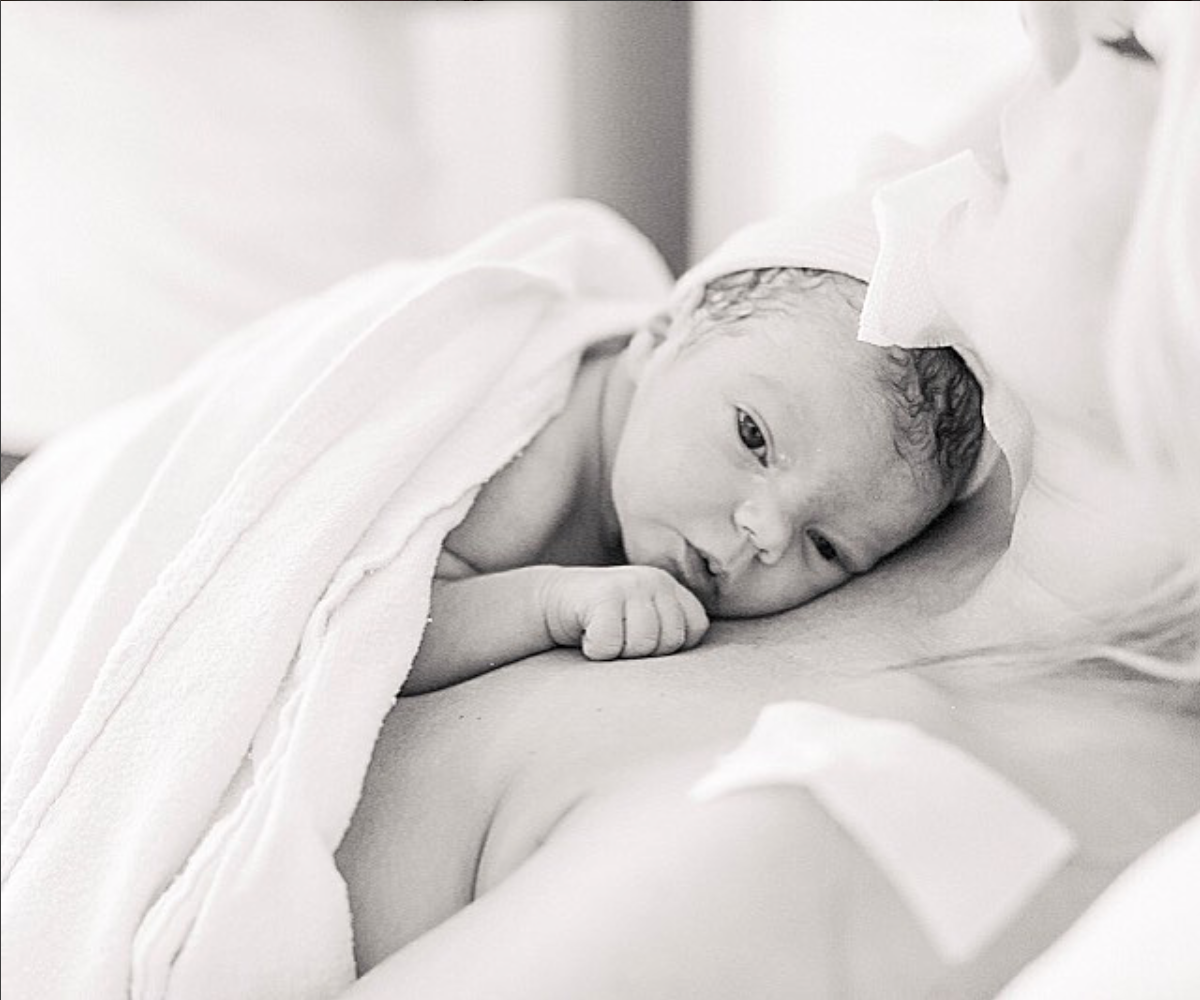 Fedotowsky shared that Molly is named in honor of the couple's late grandmothers, Molly Fedotowsky and Eva Sullivan.
The former Bachelorette also showed off her "push present" from her fiancé—a rose gold bar necklace engraved with their new daughter's name.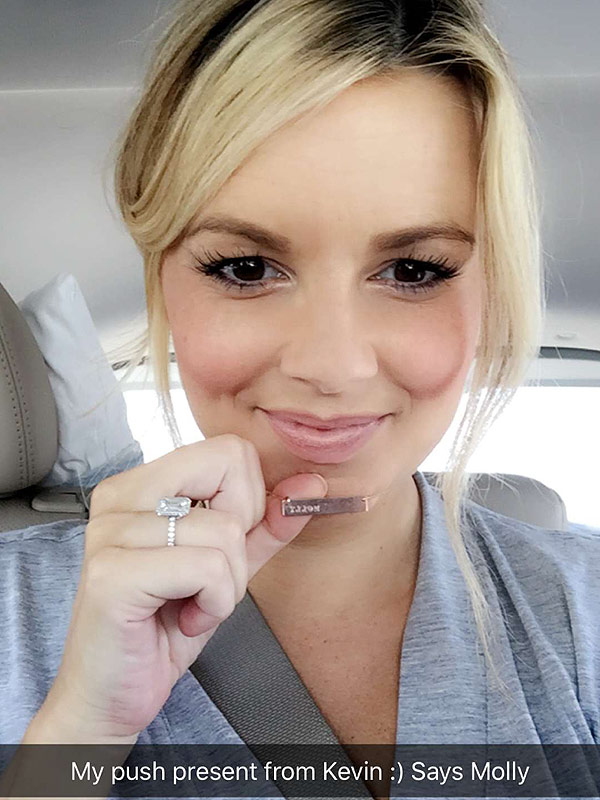 by Christina Peterson, RegistryFinder Give It blog contributor