If you're anything like me, you relish in any opportunity to throw a theme party, and you know that this upcoming change of season invites a host of possibilities. A Halloween-themed co-ed wedding shower is your golden ticket to a truly unique and fun party. Since everything is seasonal, you'll find festive decorative elements without having to go nuts to find exactly what you need. Today we're showing you plenty of ways to incorporate the spooky holiday into your celebration—pumpkins or not.
Food and Drink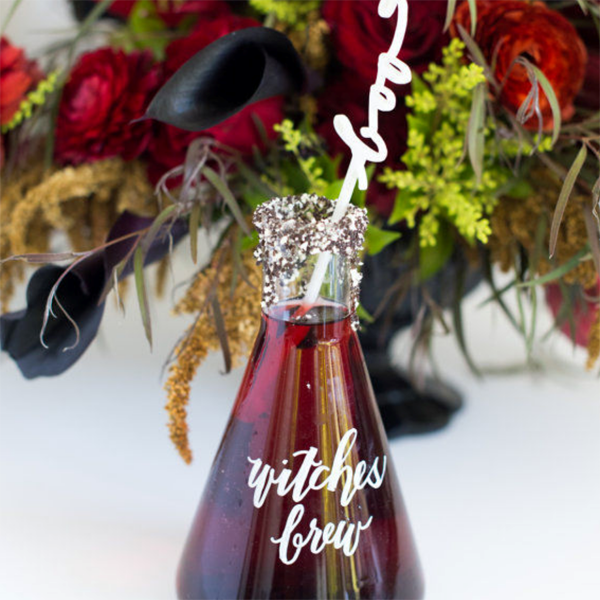 Witches Brew Beverage
Serve your crew some Witches Brew! Use paint pens to decorate beakers and flasks with your best calligraphy, and let your guests accessorize their potions with festive swizzle sticks, straws and glitter rims. Check out more spooky cocktail and mocktail ideas here!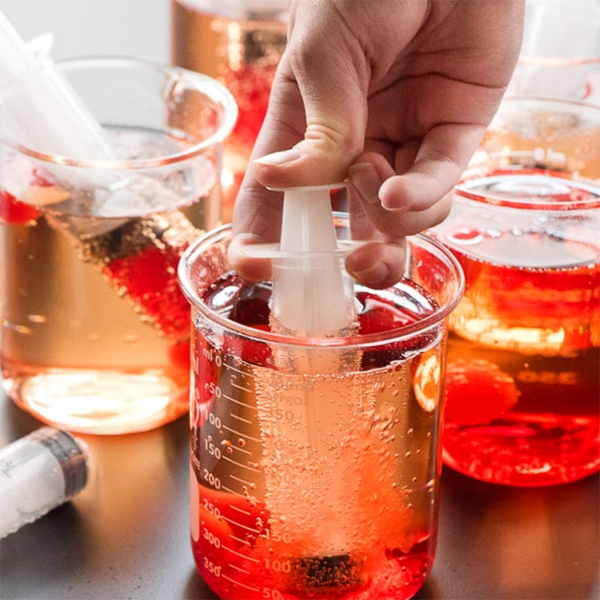 Grenadine is the star of these Creepy Shirley Temples, complete with an oversized syringe for guests to infuse their drinks. Let your guests serve themselves: set up glasses with cherries and the filled syringes, then supply soda and other mixers and watch the fun begin!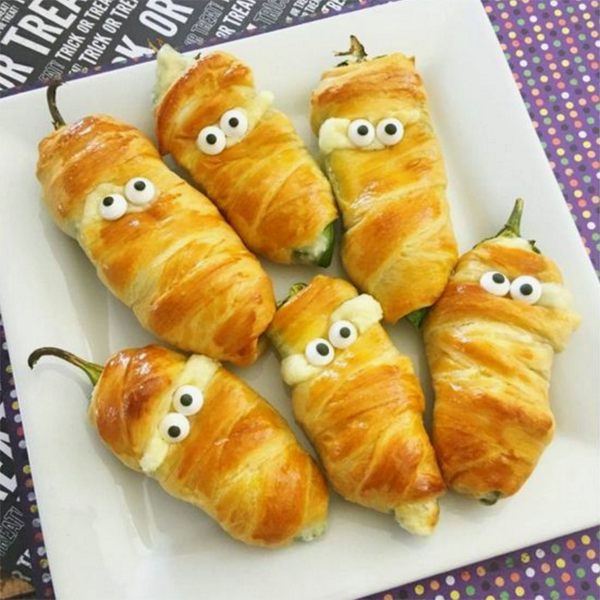 Keep the heat alive in more ways than one. Serve up these adorable and delicious Jalapeño Popper Mummies—it's scary how fast they disappear from any party spread!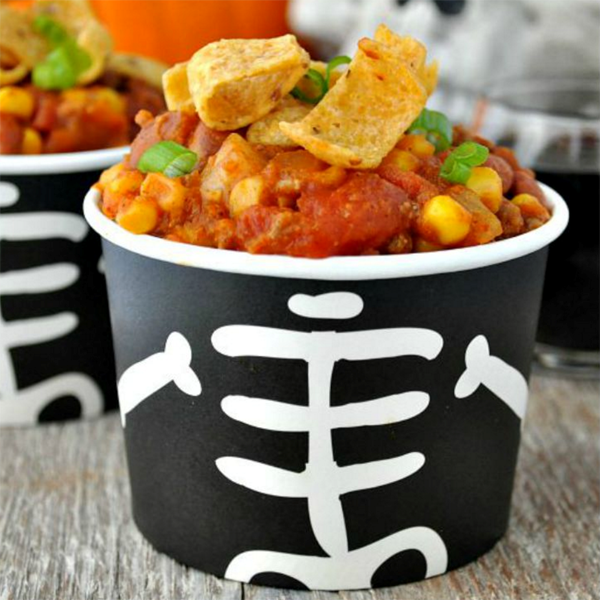 Save yourself a ton of prep time without sacrificing on flavor with this Slow Cooker Pumpkin Chili. Keep it warm throughout the party and set up a toppings bar for your guests to get creative—think chips, sour cream, avocado and cheese!
Games and Activities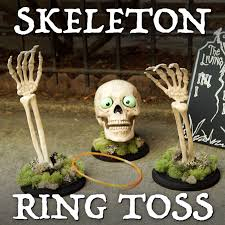 Everyone gets a chance to put a ring on it with this fun and easy DIY Skeleton Ring Toss! Use this tutorial and make the assembly a fun date night activity with your S.O.!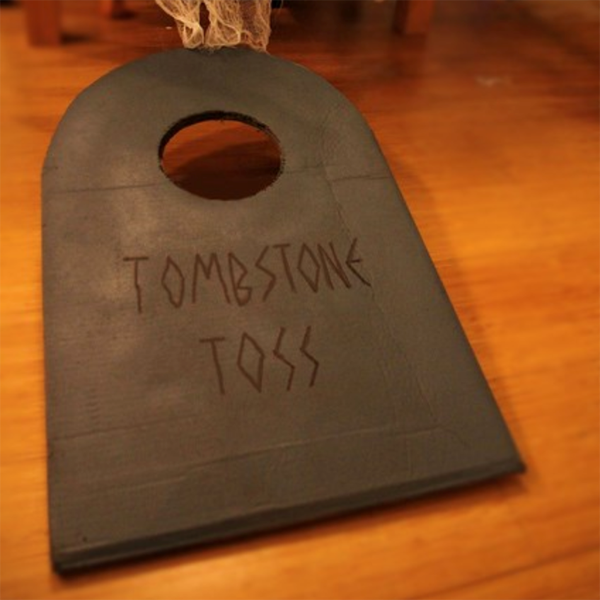 Tombstone Toss
Who doesn't love a good game of cornhole? Modify this simple tutorial with some rounded top edges, then pit Team Bride against Team Groom and watch the beanbags fly in friendly competition!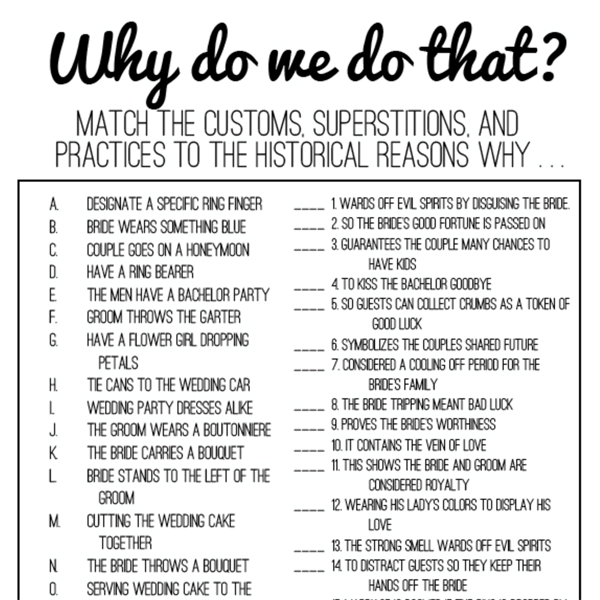 Superstitious or not, matching these wedding customs and practices to their origins is a fun, group-friendly way to test your knowledge and set up an entertaining Battle of the Sexes. Print the sheets ahead of time to make game time easy-breezy.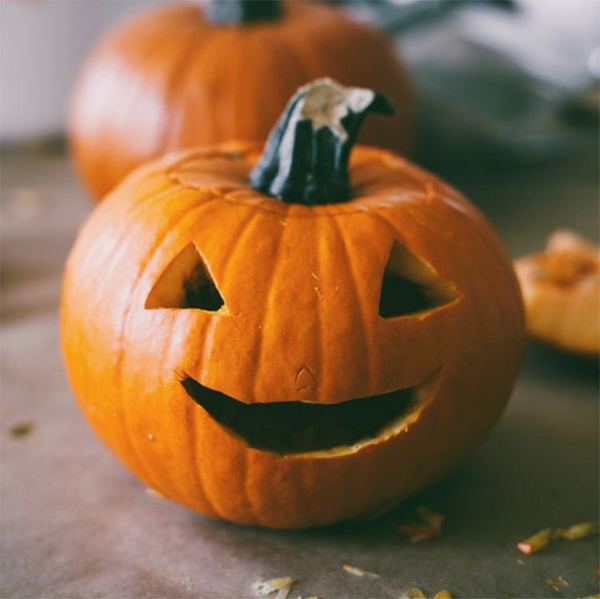 Pumpkin Carving Contest
Grab some small to medium-sized pumpkins for a pumpkin-carving contest between guests—keep the competition love-themed if you want to make things interesting! Let the bride and groom judge, with a pumpkin pie for the winner to take home as a sweet reminder of all the fun.
Halloween Décor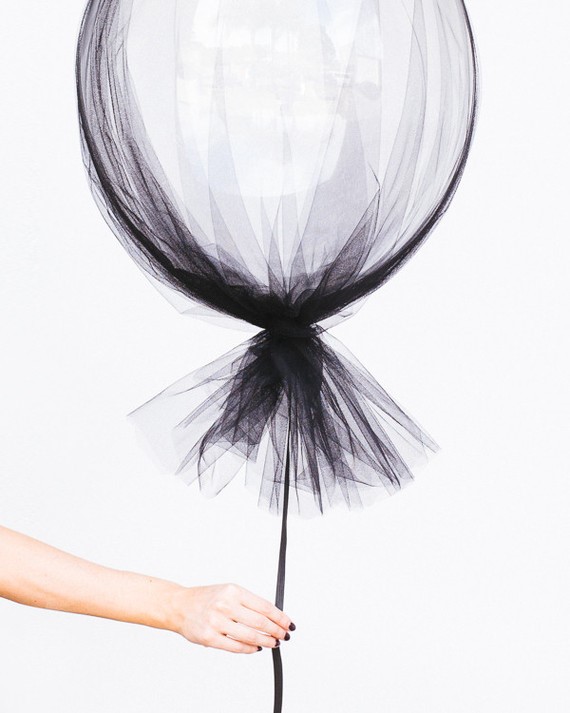 Heads will roll—er, turn—when your guests see these Jack Skellington-inspired balloons. The black and white contrast offers an elegant but spooky touch to your party décor, plus they're super easy to make.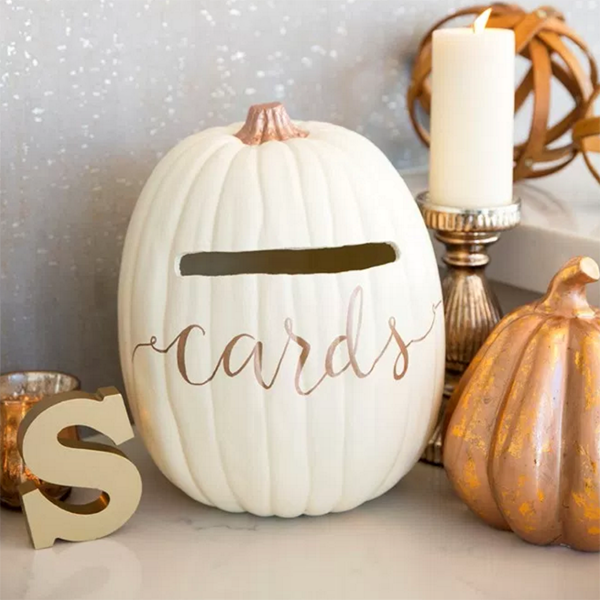 Repurpose a faux pumpkin and give guests the chance to offer the bride and groom some "tricks" for keeping a marriage romantic, and "treats" to surprise each other with.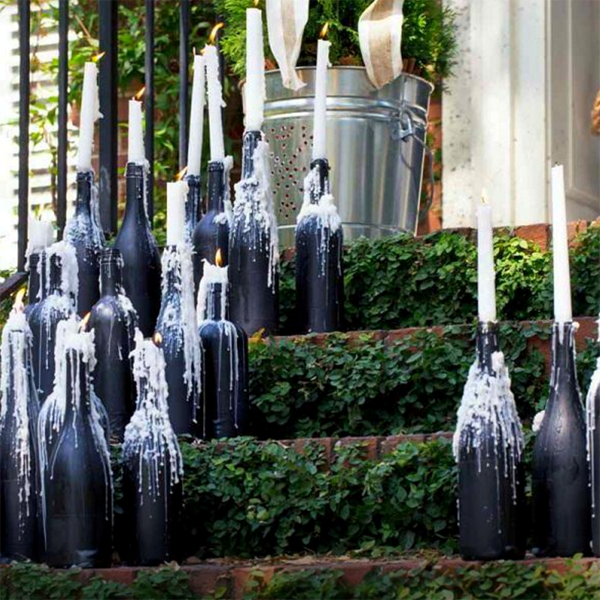 Who says pumpkins get to have all the fun? Light up your doorstep or walkway with these eerily beautiful wine bottle candle holders—start collecting used bottles well in advance to create a more dramatic effect.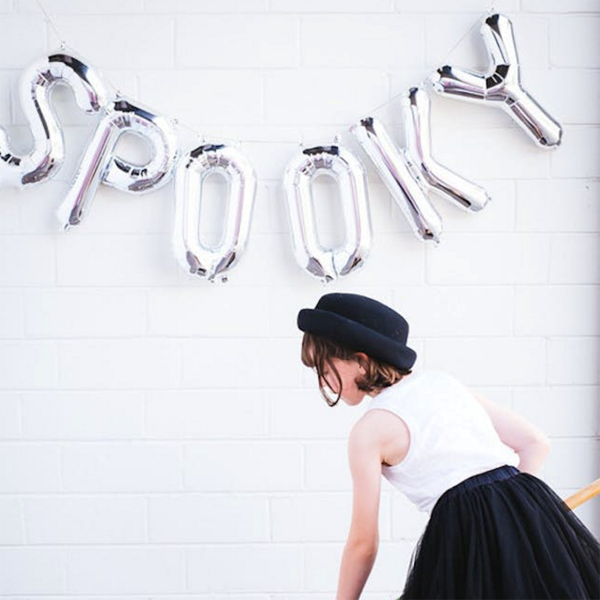 Hang the happy couple's last name or wedding date with balloons from the wall to provide a festive photo booth backdrop and use photos of the bride and groom's faces for guests to wear as "masks" for their close-ups. They'll wind up with some hilarious results—and a few scary ones!
Don't forget to direct guests to RegistryFinder.com, where they can find everywhere the bride and groom are registered in one convenient spot. Check out our Pinterest Board: Co-ed Halloween Wedding Shower Ideas for even more festive and fun ways to incorporate the holiday into your own party planning.