Covid-19 continues to present its unique challenges in regards to wedding planning. Big events have given way to smaller ceremonies and postponed receptions. Do all of the same wedding etiquette rules apply? Can we share our wedding registry information with family and friends who may want to send a gift, even without a formal invitation to attend the wedding?
Hi Cheryl,

If you are getting married in one state and having a reception 4 months later in another state (due to Covid), when should you send gift registry information?

Gale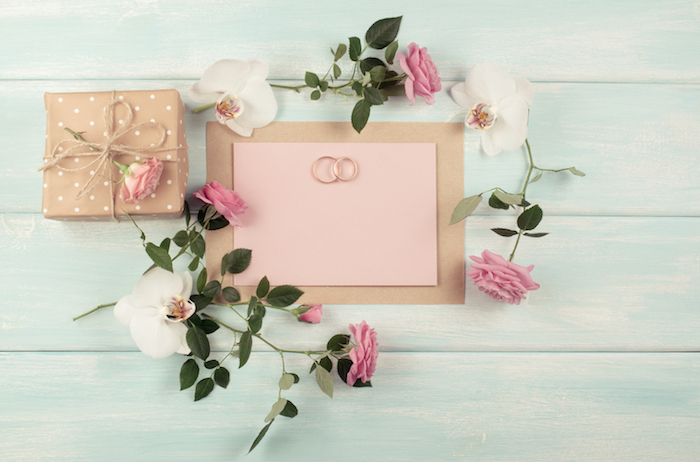 Hi Gale,
Covid-19 has been wreaking havoc on wedding gatherings and leaving many confused when it comes to gifting. I have a very simple answer to your question. Create your gift registries as you normally would. Have it (or them) as complete as you can and ready for gift buyers a few months before your wedding date. The reason is that many friends or family members will know about the wedding day and may choose to send you a gift even if they can't be invited to the ceremony.
I'm not sure what you mean by "when should you send gift registry information?" In case you are not aware, gifts and gift registries should never be mentioned in any wedding invitations, reception invitations, or any other wedding correspondence.
Even though you are having a separate wedding and reception, I recommend creating a wedding website. There you can include all the details about the wedding, the reception and include your gift registries. Guests have learned to look to the wedding website for all wedding related information.
If you're having a very small ceremony due to Covid-19 restrictions and won't be sending out many wedding invitations, you can include the wedding website URL on or with your reception invitations.
Traditional wedding etiquette only "requires" a gift from those invited to the wedding, but due to Covid, I know many are ignoring that and sending gifts anyway. Those you would have invited understand that big ceremonies just can't happen right now.
If you are planning to send a Save-the-Date card for your reception, you can include your wedding website info on that as well. A good guideline when including your wedding website is to make it about wedding details and information, never about gifts. If you have concerns about friends and family finding your registry — don't worry — they can use RegistryFinder.com or search your name online or even ask someone close to you. They will find a way.
---
If you have questions or comments about gift giving or wedding etiquette, please comment below or email [email protected].
Emails in this column are received from readers. Emails may be edited for spelling and grammar, or to remove sensitive information, however, we are careful not to alter the intent or content of the question.