Dear Cheryl,

Is it okay to get a personalized welcome mat for a bridal shower gift even if the couple has not registered for it?

Marcy

---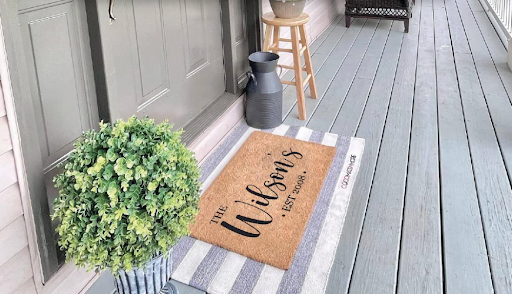 Hi Marcy,
To rephrase your question, you are asking if it's OK to buy a wedding or shower gift for a couple that they didn't include on their wedding gift registry, and the answer is yes.
Gift registries exist for guests' convenience, and the gift registry is a list of suggestions, not a mandate. As the gift giver, you hold all the power and may gift the couple anything you desire.
With that said, many gift givers believe you should stick to buying from the registry. Picking a gift from the couple's registry assures you spend your money on something the couple will use and enjoy. My gift advice is that you might want to reconsider buying a personalized gift that the couple can't return. But if you know them well and are confident they will love it, go ahead. I'm careful not to assume that others will love something because I do, and I like to purchase gifts that I know can be returned or exchanged. I like the assurance of knowing that I'm not wasting my money.
On the other hand, I know that many couples have said some of their favorite gifts are those that were not on their registry. So the choice is yours!
---
If you have questions or comments about gift giving, bridal showers, baby showers, or wedding etiquette, please comment below or email [email protected].
Emails in this column are received from readers. Emails may be edited for spelling, length, and grammar or to remove sensitive information. However, we are careful not to alter the intent or content of the question.
Cheryl Seidel is the founder and President of RegistryFinder.com, an intuitive search engine that helps gift givers quickly and easily find online registries for weddings, baby showers, graduations, and more.