So, you're a 2020 senior who just had the most unlikely and unprecedented end to high school and graduation ever. But the next exciting chapter of life is still ahead of you!
You've got an entire summer to make whatever memories social distancing will allow and get ready for what's next! If that's college (and if your college is planning on resuming as normal in the fall), then you'll probably be spending some time this summer making packing lists, pinning cute dorm ideas and shopping for all you'll need.
But where to even start?
Do you need every single thing at the store and how would you ever fit that in your tiny freshman dorm room?
We've got the best Bed Bath and Beyond dorm essentials below to ease all your fears. Start with this list and go from there! No need to be overwhelmed–this is the time to get excited and have fun!
College is upon you!
Bedding
First things first, do a little research. What size is the bed in your future dorm? Twin or Twin XL? Will you bunk the beds with your roommate or separate them? Can you loft the beds on risers or do they have to stay on the ground?
Once you've answered those questions, it's time to check these bedding essentials off your list: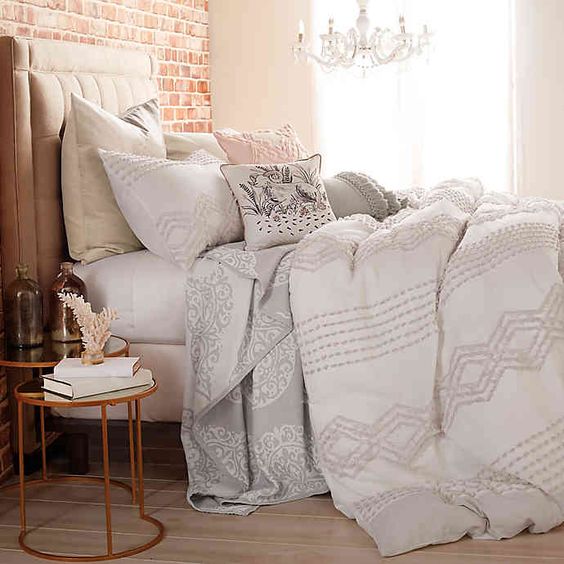 Start with a cute and neutral bedding set. This set from Peri Home comes with a comforter and standard sham and will look great paired with whatever bedding your roommate chooses. Don't forget to get a set (or 2) of nice sheets, a throw pillow or two and maybe even a mattress topper like this one.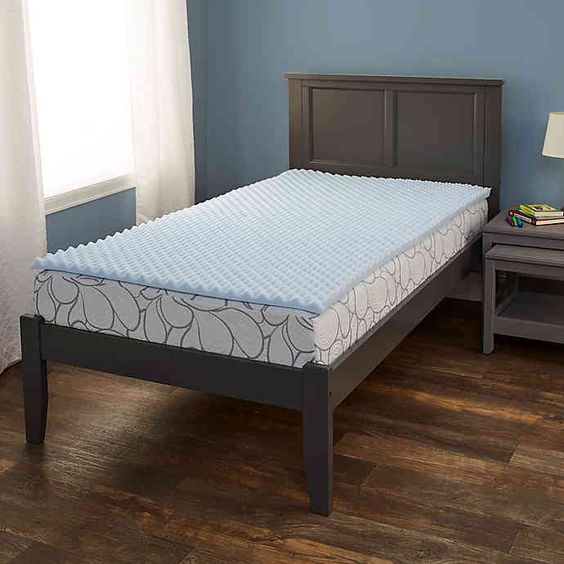 Bath
A few things to consider as you stock up on bathroom necessities: will you be using a hall bathroom or a smaller suite style bathroom? How far is the bathroom from your room? Will you have a sink or small getting ready space in your room?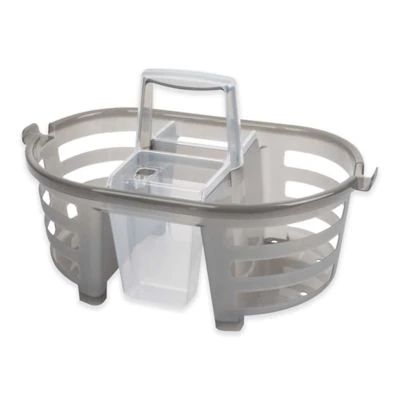 No matter what your bathroom situation will be, this day to night shower tote and caddy is an essential! Your shampoos, conditioner and body wash have spots on the larger sides and you can fit your toothpaste, toothbrush and face wash in the small middle section. Simply take the middle section with you to the bathroom in the morning to wash your face and get ready for the day without lugging everything with you!
Plus, it's small enough to slide in next to your shoes in your closet and not take up so much valuable space. I swore by this little thing in college and used mine on a daily basis for all four years of living in the dorm.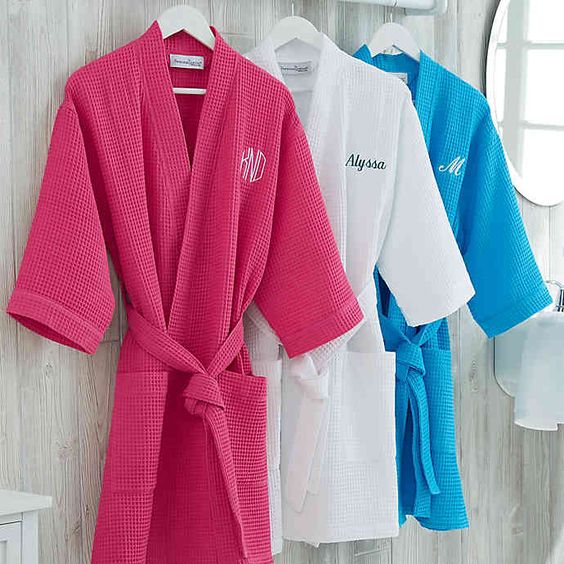 In addition to some fluffy new towels, a robe like this one will be great for the dorm bathroom. The monogrammed embroidery will set yours apart and you'll be able to take your time doing your hair and makeup.
Organization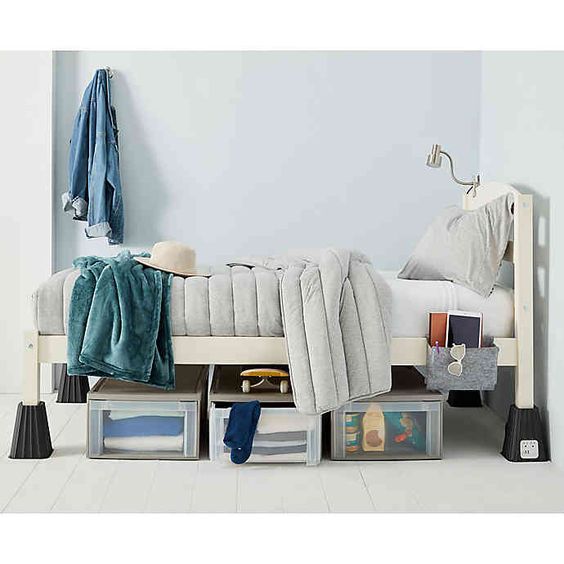 The key to dorm living is maximizing your space. That's why we love these underbed storage containers!  Stock up on all your extras–shampoo, snacks, another set of sheets, winter clothes, the like–and have a place to store it all neatly. This is also a great place to house your shoes or your bulkier items like sweatshirts or sweaters, that might not fit so neatly in the dorm dressers.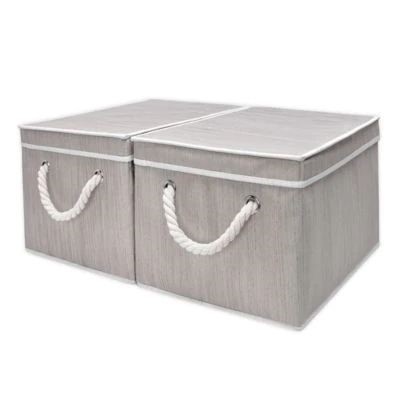 My dorm closet had a long shelf at the top and I loved having several fabric bins all along it. It was great for keeping the closet looking organized and nice, essentially hiding the small items that could've looked messy just sitting on the shelf by themselves. Keep snacks, accessories like scarves or hats, underwear or extra school supplies in these fabric bins.
Room Decor
Arguably the most fun part of dorm shopping is getting to make a new space your own! I loved decorating my dorm with tons of photos of my family and friends–a simple way to feel like I was at home even though I was thousands of miles away. We love these room decor items that can make your standard dorm feel cozy and homey!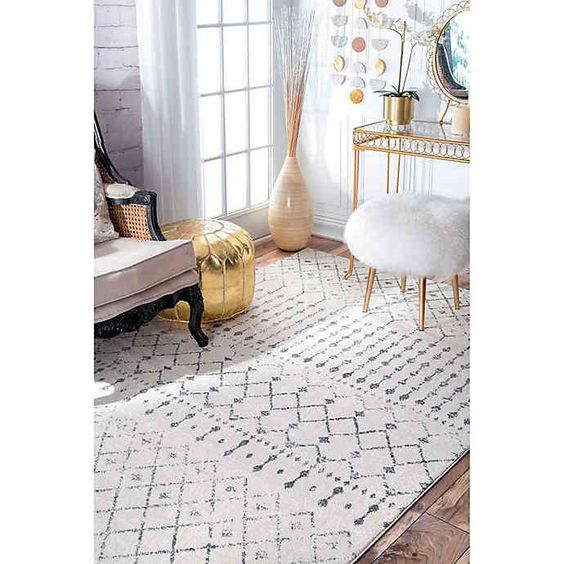 A rug is such a simple way to warm up a space, even a small college dorm. Get the measurements of your room and then have fun picking out a rug that will coordinate with yours and your roommate's bedding and other decor pieces. We love the neutral pattern of this rug from NuLOOM!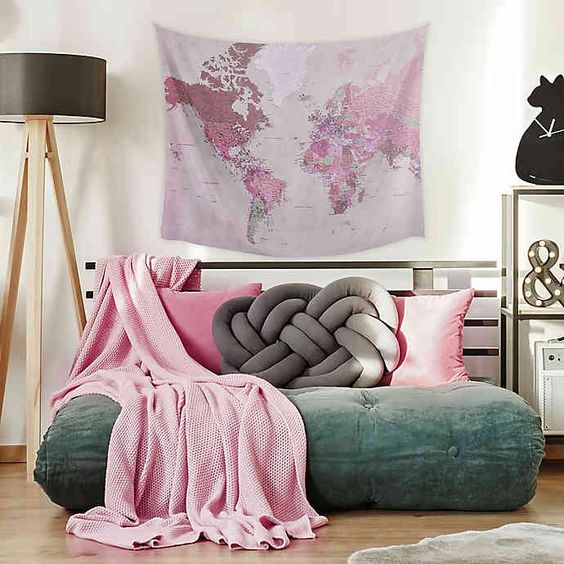 Cover up those cinder block walls with a cool tapestry like this world map one from RoomMates. It's an easy way to bring color and life to the standard dorm and make your space stand out in a  personalized way.
Kitchen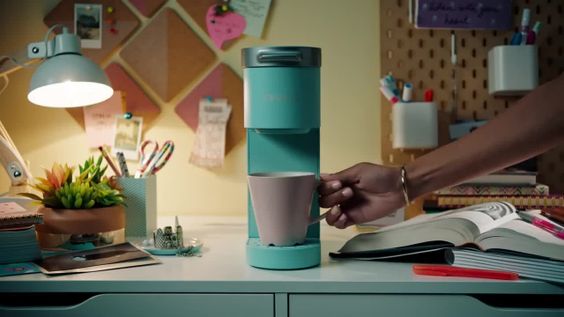 Don't even think about showing up to college without a coffee pot! This sleek, slim line K-Mini by Keurig is the perfect addition to any small space. It'll fit anywhere less than five inches wide and all your coffee pods can be stored right in the machine. Plus it brews your cup of coffee in less than two minutes and can even fill a big travel mug!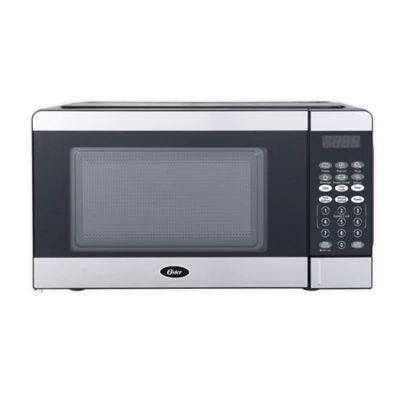 When it comes to small appliances like a mini fridge and microwave, be sure to coordinate with your roommate and decide who will bring what. Over the course of my four years living on campus, I realized I used my microwave far more than I ever used the fridge. It's college, so of course I was eating such delicacies as Ramen Noodles and microwave popcorn like it was my job.
Laundry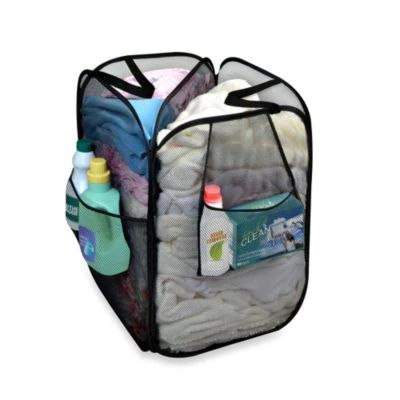 A hamper is a necessity in college, but I especially love these pop up ones that store everything. Sort your clothes using the divider and keep your detergent, stain remover and dryer sheets all easily accessible in the outside pockets. Now your trip down to the laundry room is a quick one!
For the first three years of college, I lived with 15 other girls and you would know it was laundry day when our unit was covered with drying racks like these. Nothing will shrink your favorite sweater faster than the dorm dryer so we basically hung all our clothes to dry. It was nice to be able to fold this drying rack away in the back of the closet for easy storage and pull it out for the next laundry day.
Tech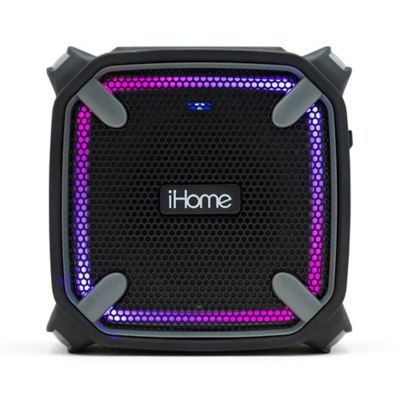 If there's one thing that was true for me in college, it was how necessary it was to always be prepared for an impromptu dance party. Had a bad day? Dance party. Psyching yourself up for a big exam or presentation? Dance party. Celebrating your birthday? Dance party. Having a bluetooth speaker, especially one that's portable, would come in handy for all the moments in college life that call for a Top 40 tune and your best dance moves.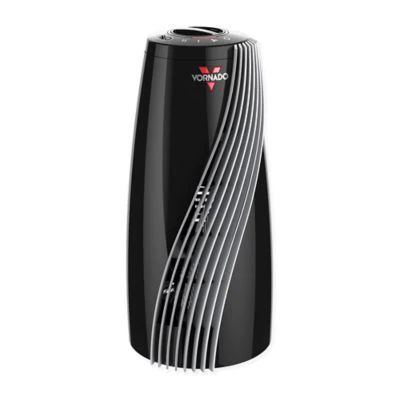 I went to college over 1000 miles from my hometown in South Florida to the middle of nowhere Ohio where winters were frigid compared to my experience, or lack thereof. Boots, gloves and a big puffy coat were essentials I knew about, but my roommates were the smarter ones. They'd brought space heaters to warm up our drafty dorm and you always could find us thawing out our cold, wet toes in front of one of those little heaters after a trek across campus. If your college experience is taking you somewhere with a real winter, don't forget to pick up one of these!
Furniture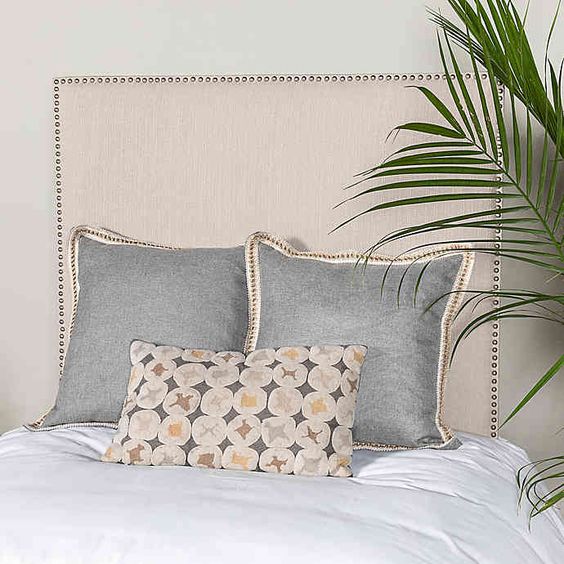 I'm loving this trend I've seen on Pinterest to upgrade dorm room beds. This studded headboard from Leffler Home will provide a cute and easy way to make any dorm room a little more fabulous. It's easy to set up and doesn't attach to the wall, making it just as easy to take down at the end of the year.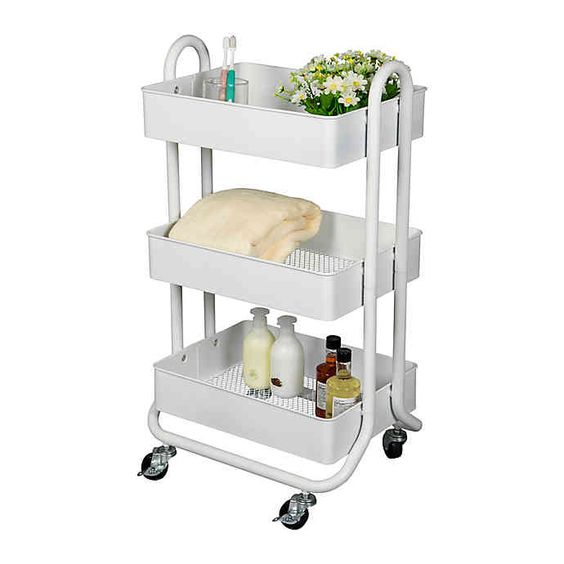 My best friend kept a storage cart like this in her dorm room in college and it was always stocked with her electric kettle, the best selection of tea and lots of snacks. This would also be a great place for makeup, hot tools and extra shampoo or body wash. It looks cute and you can add flowers or a picture frame to make it even more decorative in your space.
Windows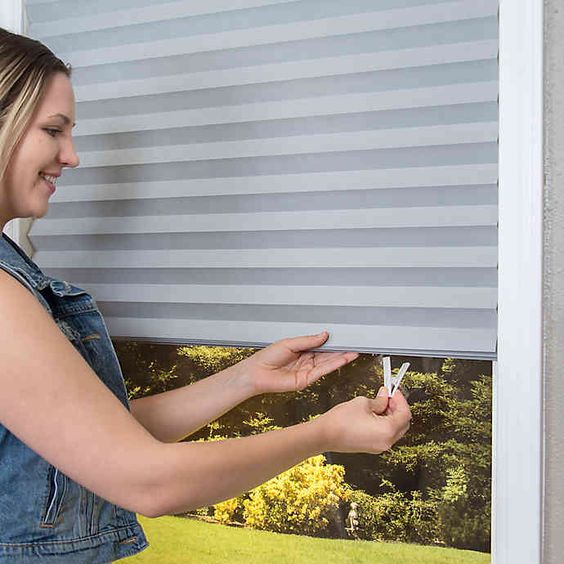 Two of my suitemates in college installed these room darkening curtains in their room and it gave them the dreamy ability to sleep past noon on Saturdays–and isn't that just the college dream? Pick up a pair of these curtains and make your room a cozy sleeping oasis!
Health + Beauty
When it comes to these essentials, don't forget all your usual favorites. Like I've mentioned throughout this post, it's a good idea to stock up on your preferred shampoo, conditioner (I always bought mine in the biggest bottles possible so they'd last all semester), face wash, toothpaste, body wash, hair products, make up and hygiene products. Make sure your room also has a first aid kit with band aids, ibuprofen and any other medication you might need.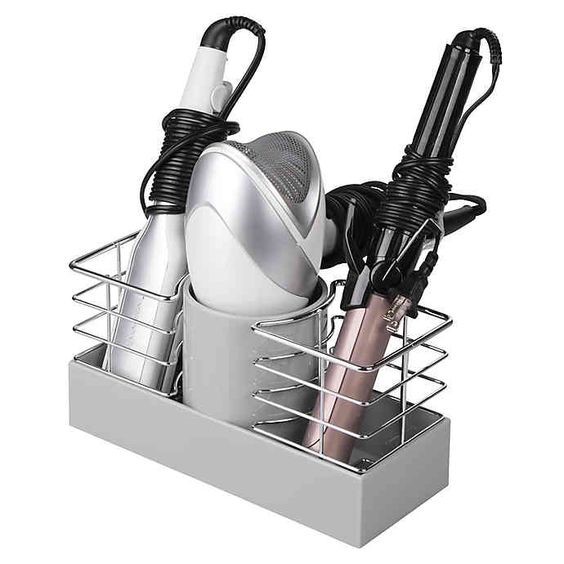 If you've got to keep your hot tools on a storage cart or in a corner of your closet, keep them organized with this organizer by iDesign. There's designated spots for a straightener, curling iron and hair dryer.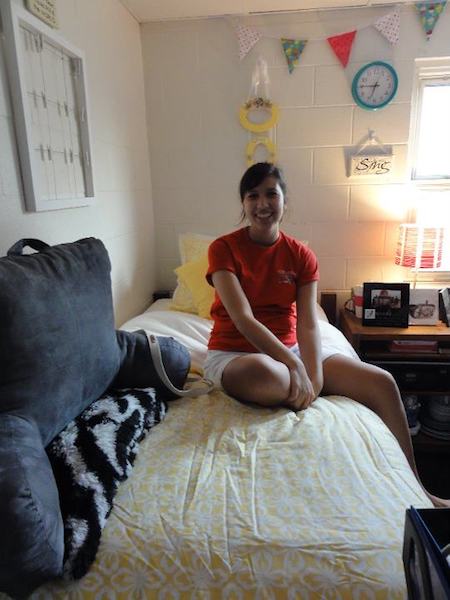 You'll be set up for success with these essentials checked off your college packing list. Need more ideas? Bed Bath and Beyond has everything you'll need and they've even created checklists to ensure you don't miss a thing.  Like I said earlier, I moved pretty far to go to college and Bed Bath and Beyond made that whole experience a thousand times easier with their Pack and Hold capability.
I went into the store in my hometown, scanned all the items I wanted and the store near my college packed them all up for me. Don't worry–it's just as easy to start the process online as well. Just like you would with a registry, you can use BBB's Pack and Hold feature right from the comfort of your own home. When I arrived on campus for move in weekend, I stopped at the local Bed Bath and Beyond and picked up all my things. No time wasted and everything just as I'd ordered it.
Do you have family and friends who are looking to send you off with the perfect gift? Create a college registry right now at bedbathandbeyond.com and let them know exactly what you need for school. They can even access your registry at RegistryFinder.com.  Looking for more college packing and moving tips? Our GiveIt Blog has great ideas for dorm must-haves and some fun ways to celebrate graduation throughout the summer!