When I got engaged, my older sister presented me with a stack of thick, glossy bridal magazines, filled with gorgeous images from real weddings, hundreds of wedding dress ads, and advice from wedding industry experts. I remember feeling so excited as I turned the pages of those magazines, dog-earring the pages with my favorite dresses and carefully cutting out centerpiece ideas to show my florist. In the coming months, I would fill my spiral-bound planner with important dates and reminders.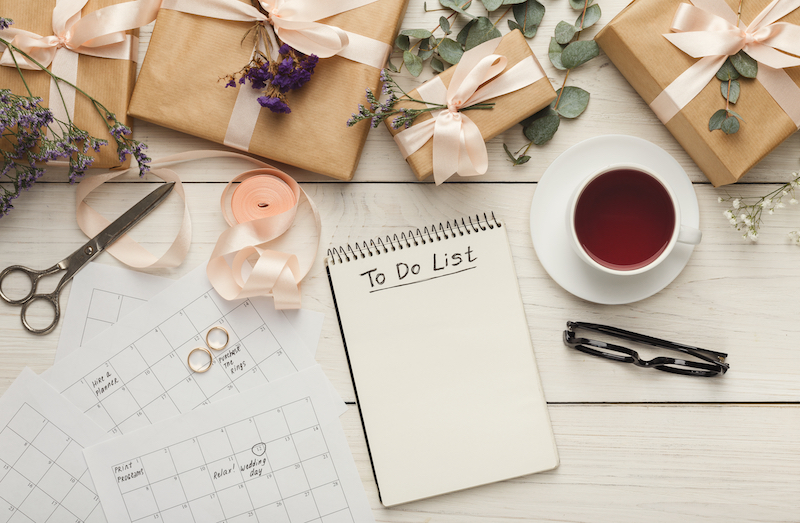 Though it was only 9 years ago, my pen-and-paper planning process seems incredibly ancient compared to the Pinterest-Instagram-wedding app-world in which we now live! The only high-tech element of my wedding planning was a hand-me-down Excel spreadsheet my cousin had made for her own wedding guest list, so I have to wonder: how are couples leveraging technology to plan their weddings in 2021?
Our real brides are here to share their favorite wedding planning tools, and I hope their advice and insight helps you feel ready to start planning!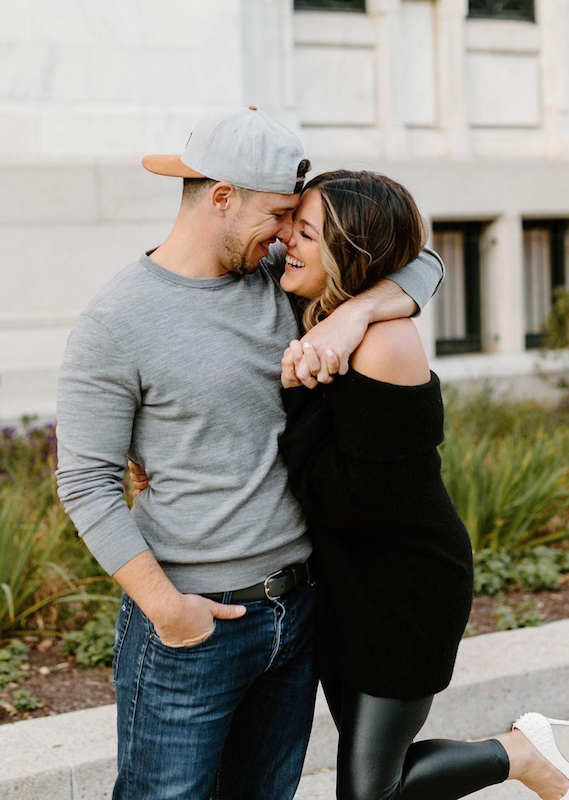 For Inspiration: Pinterest and Instagram
The seemingly infinite images and ideas on Pinterest and Instagram are the perfect starting point for establishing your vision and the "feel" you want to create for your wedding. It's much easier to "show" rather than to try and "tell" your vendors the look you're going for, so get clicking and pinning!
Start with Pinterest! Once you've pinned a bunch, step back and write down what you're seeing in terms of theme. From there, start pinning to folders–dress, floral, cakes, etc. –Lauren M.
Pinterest was good for images to show my vendors what type of dress, decor, cake, etc. we wanted visually. –Victoria B.
I made lots of "mood boards" on Pinterest and followed wedding planners and accounts on Instagram. –Bianca H.
Remember to root your Pinterest and Instagram daydreaming in reality, though: at a certain point, like once you've bought your dress and committed to a venue, it might be wise to stop "pinning." And if you find yourself getting overwhelmed by all the things you're seeing that you can't have because of budget or time constraints, step away from the apps!
For the Guest List, Budgeting, and everything else: Google Drive
I was overwhelmed with responses singing the praises of the Google Drive suite of apps: with docs, sheets, and calendars, couples love Google's ability to seamlessly organize and share budget info, important dates, and the guest list.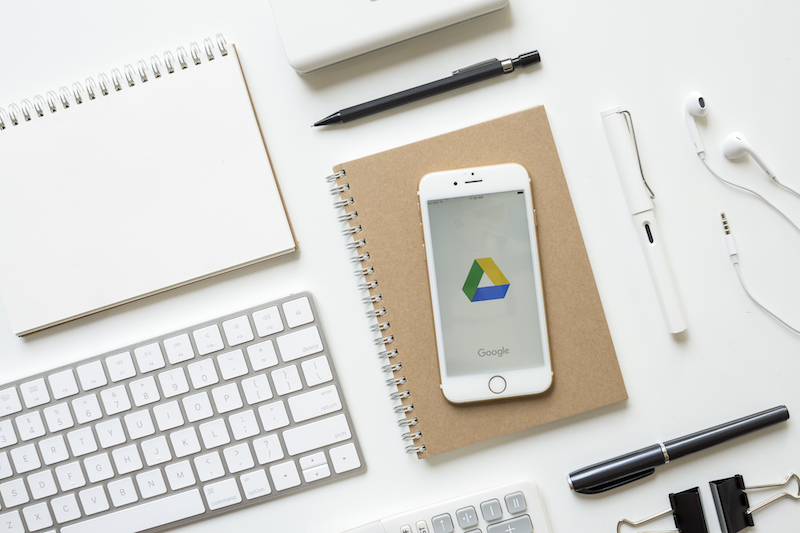 Google sheets for budget/spending! –Kara S.
Google Docs and Google Sheets are what I used! I loved it because I could access everything on my phone and laptop and didn't have to worry about losing information. –Amanda B.
Google Drive all the way… vendor lists, budgets, addresses, thank you notes, gifts, etc. I actually just pulled an old Google Sheet to check on something just yesterday. I wish I was a paper and pencil gal for this (I love all the items out there), but it was just easier to have everything [organized] seamlessly across my phone and laptop. –Victoria B.
For Personal To-Do Lists and Important Dates: A Traditional Planner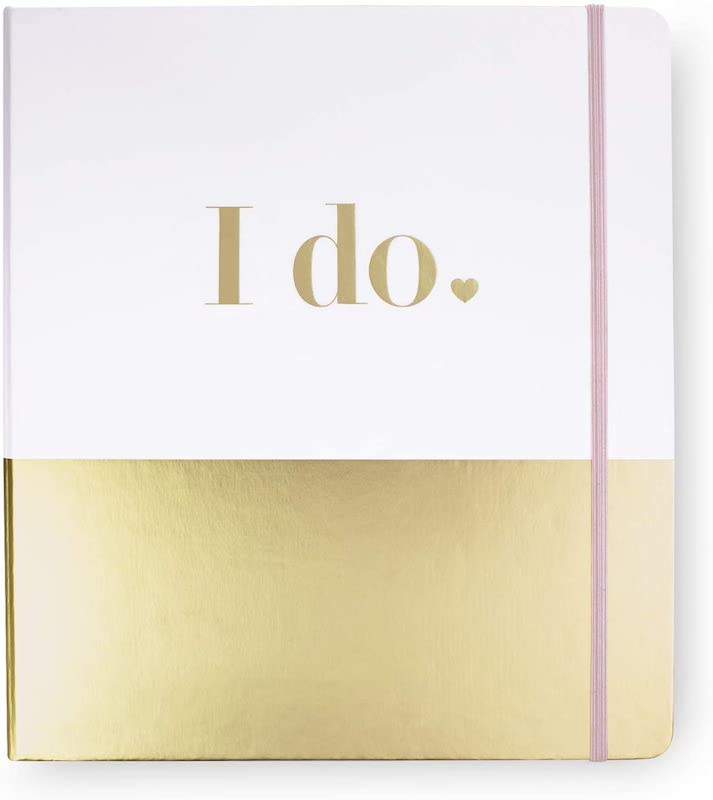 I heard from a few old-school brides who still enjoy using personal calendars and planners, and I believe that some of us are more likely to remember something we've physically written down. If you use a paper planner in everyday life, it makes sense that you would continue using it during your wedding planning. A planner works best for personal appointments, reminders, and to-do lists you might not want to share with others on Google!
No app can completely delete the need for paper!
I love tech as much as the next girl, but there are some wedding tasks that can't be done without a pen and paper: your thank-you notes and invitations. Traditional stationary is a must! If my future great-grandchildren send an evite to their wedding guests, I will haunt them. I do, however, love the trend of asking guests to RSVP online (it's cost-effective and environmentally responsible).
Have a Question for our Real Brides?
Let me know what topic you'd like us to tackle next! And if you're interested in learning more about etiquette, gift giving, and celebrating in style, be sure to subscribe to the RegistryFinder GiveIt blog for weekly posts on wedding etiquette, bridal showers, wedding trends, and of course, wedding registry guidelines and tips! And as always, be sure to refer your guests to RegistryFinder.com, where they can conveniently locate all of your registries in one place!