Summer is wedding time which means it's also bridal shower time! We're back with four of this summer's hottest bridal shower themes. We've gathered delicious recipes and pretty décor ideas that can be effortlessly incorporated into your event. This will allow you to sit back and enjoy the shower alongside your guests and the bride-to-be!
And because we're all trying to figure out how to navigate parties in the age of Covid, we've included some of our best social distancing tips to help ensure the safety of your guests. 
Social Distancing Tips When Hosting a Shower:
Plan your shower around a time of year that the weather will allow you to host the event outdoors.
Consider cutting down on the amount of people attending the event or host a "drop in" shower which allows you to split your guests in groups and assign a specific time for them to drop by. Be specific in your invitations as to how you will social distance so that your guests can make an informed decision before they  RSVP.
Guests can be confident they are germ free when the food and drinks are served in individual cups. From veggies and dip to dessert cups you will find many creative recipes to accommodate individual servings.
Our Favorite Summer Bridal Shower Themes: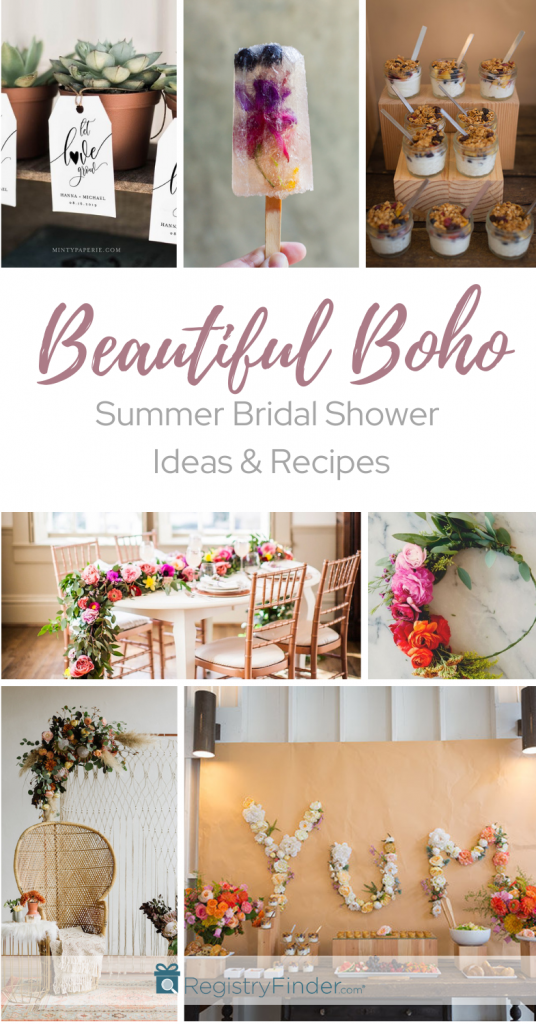 Beautiful Boho Bridal Shower Theme
For the bride with a hippie side, a bohemian themed shower is a great way to give the guest of honor that carefree vibe that she loves!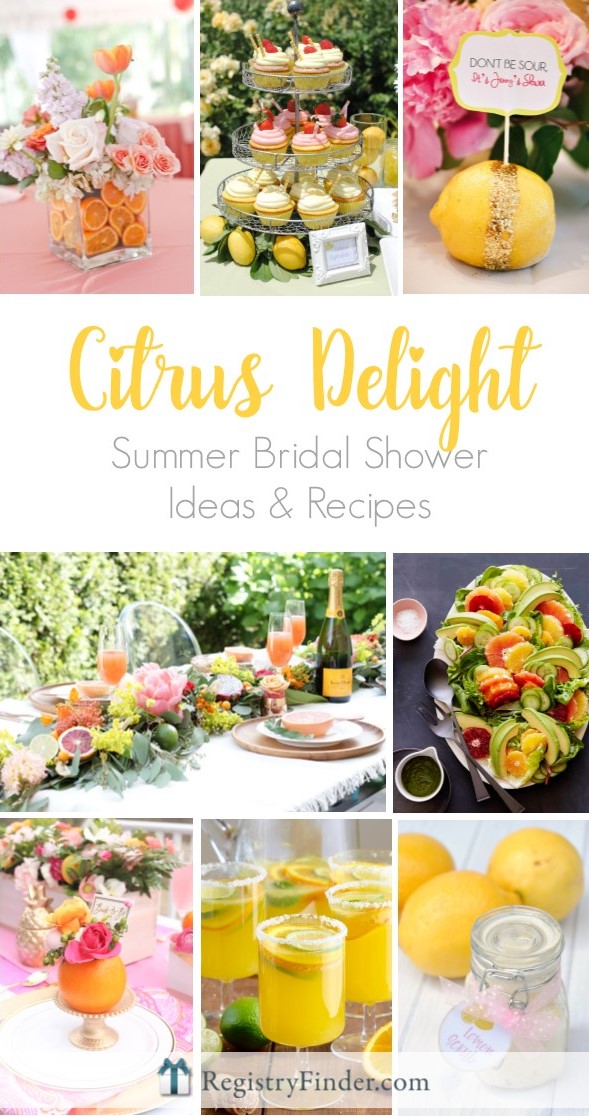 Citrus Delight Bridal Shower Theme
This bridal shower theme comes together quickly and easily thanks to brightly colored lemons, limes, oranges and grapefruits. Try these simple ideas to add a citrus flair to your party: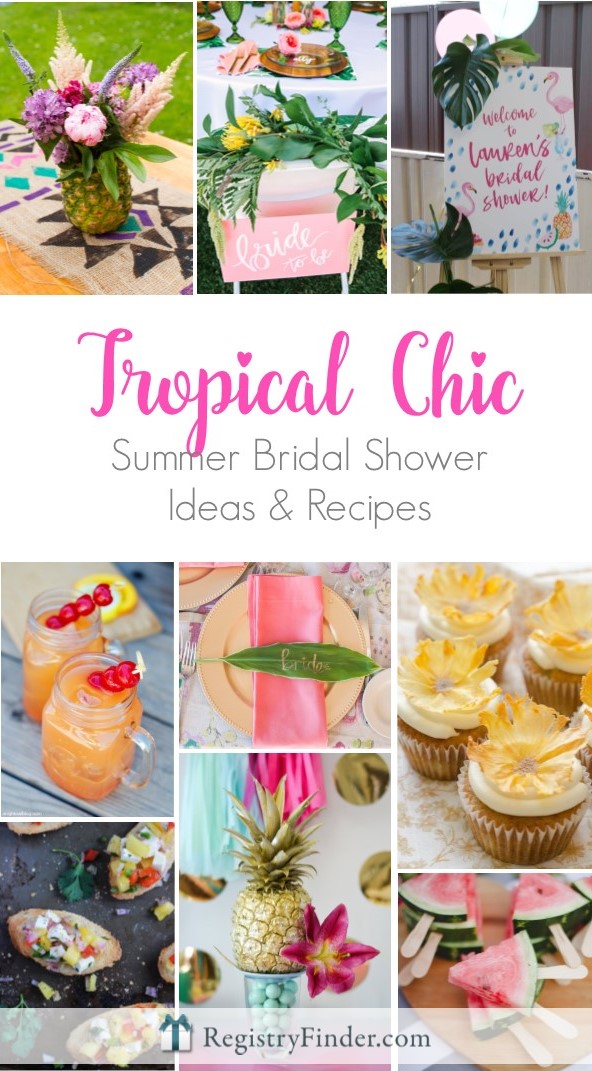 Tropical Chic Bridal Shower Theme
In case you haven't noticed flamingos and pineapples are all the rage this year making this one of the top bridal shower themes this summer. This would make an excellent theme for a co-ed wedding shower if you want to include the guys in the celebration. These fun ideas will add an island vibe to your event: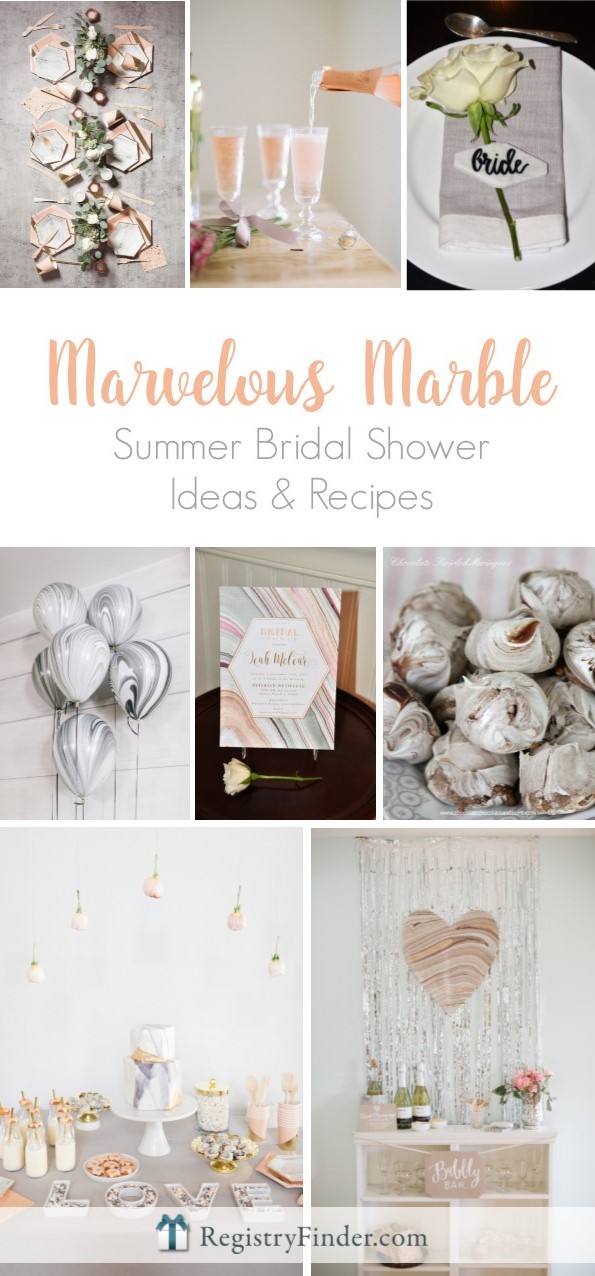 Marvelous Marble Bridal Shower Theme
A marble themed bridal shower is a lovely choice for the sophisticated bride-to-be. This theme is more understated than the others as neutral colors come alive with a pop of copper or rose gold. These pretty ideas will keep your party classy:
Happy planning!
We hope these help get you started on your way to planning a fun and memorable bridal shower. For more summery food and decor ideas head over to our Pinterest boards: Summer Bridal Shower Inspiration and Summer Shower Recipes.
And don't forget to refer your guests to RegistryFinder.com where they can find all of the happy couple's wedding gift registries in one place!