Date, check! Venue, check! Guest list, check! The next item up is setting up your gift registries. If you haven't checked this one off your list, I'm here to help!
With so many amazing retailers, deciding where to register can be challenging. I have great news, you don't have to choose just one! RegistryFinder.com actually recommends registering with multiple retailers as this gives your guests options (as well as different price points) to find something they know you'll love.
Want to know which retailers have the best perks and completion discounts? Check out our bridal and baby registry guides! These guides provide details on the registry perks and completion discounts for our favorite retail partners.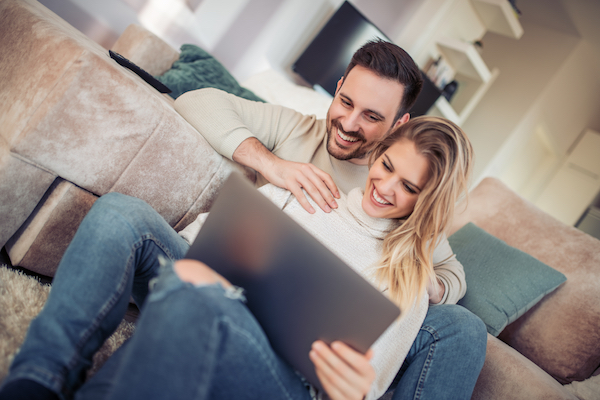 Now that you have chosen your favorite retailers, you want to make it as easy as possible to find that perfect gift. That's where RegistryFinder.com comes in! We take the guessing out of gifting by having all of your registries in one place.
The best way to take advantage of all that RegistryFinder.com has to offer is for all of your registries to show up in one result. Here's how to make sure that happens:
1. Use the same date for all registries
Some people use the date of a shower for one registry and the date of the event (wedding or due date) for another registry. This can be confusing for guests and will also prevent all of your registries from showing up as one search result on our site. It's best to use the wedding or due date on each gift registry.
If your wedding date has changed for any reason – let us know! Once you've changed the date on your registries, we'll be more than happy to make sure your old result is no longer showing.
2. Use the same name and spelling
When you create your first registry, decide what name(s) you're going to use and use them for each of the registries. By the same name we mean the exact same version and spelling. Double check the spelling of the name. Yes, we have seen people that actually misspelled their own or finance's name. Check your registries — Does Target say Michael and Macy's read Mike? Here's an example:

Here at RegistryFinder.com we search all major retailers to find each registry. We then combine the results to display all your registries in one place. If a name is shortened,  misspelled, or only one name is in the registry, we won't be able to combine the results, because we can't be sure it's the same couple.
3. Use the Same Location
We've noticed that some couples use different state locations for different registries. Maybe you live in one state but are getting married in another. We recommend choosing one location and using it for each registry.
4. Check Privacy Settings
While guests appreciate easily accessible registries, we also want to respect your privacy. RegistryFinder.com is set to only show publicly available registries created at specific retailers. If you choose to make it public it will automatically show in a result when someone does a search on our website.
5. Add a Registry
Of course it is our desire and goal to have affiliations with all retailers, so that every registry would automatically show on our site. So, what do you do if you register at a non-affiliated retailer? It's simple! Just contact us and we'll happily add a link to your RegistryFinder.com search result.
What if you've already created your registries but you didn't follow the guidelines above and now multiple results are showing? No problem, it's easy to fix! You will need to go back to each registry and change the information to meet the guidelines listed above. Once that's done all of your registries will be shown in the same result; making it more convenient for your guests to find the perfect gift – something you really want.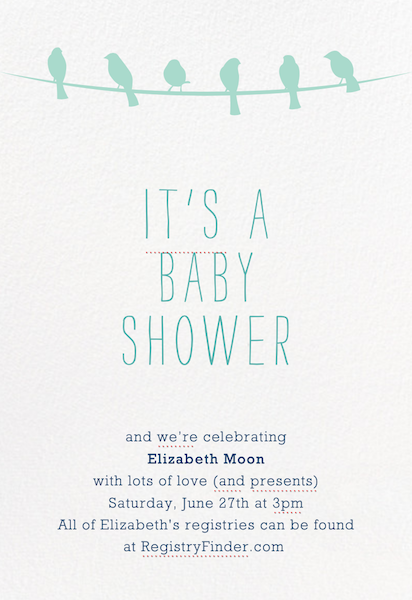 When a friend graciously offers to host a shower for you, instead of sending an extra insert or listing each store, consider including RegistryFinder.com on the invitations. That will keep the invitation looking clean and keeps it simple for the gift giver too.
If the hostess sends an invitation via email or a digital invitation, have them add a direct link to your RegistryFinder.com search result! Your guests will be just a click away from all of your registries.