Registering for your precious new arrival (whether first or third) can be overwhelming! Retailers that offer baby registry services are there to help guide you on your way, but offer so many options that it's difficult to figure out where to start or what to select. When I was expecting my first child, I wanted to make sure that I included the essentials on my baby registry and some of the amazing new luxury items that would make my life a bit easier with a newborn.
In today's blog, I'm sharing some of the best tips that I received about creating a baby registry. as well as our favorite retailers and baby products to get you started on your way!
1. Pick out items at different price points.
Registering gifts at varying price points is important so that all of your friends and family have something special to pick out for your growing family. Besides, there aren't many other times in life where your loved ones are willing to splurge on your own hand-picked items! With that being said, those who are on a budget want to help too! So, make sure there's something for everyone.
2. Evaluate your home.
Your home decor and layout will definitely change once the baby arrives, but you don't want your entire home to be overrun with baby gear. If you're working with a smaller space, register for items that are space savers or evaluate if it's necessary to have that item at all. Remember: there are certain things babies only use for short periods of time, and then the storage of all the gear begins!
3. Do your research- before selecting items.
There is an overwhelming number of options when it comes to baby gear. Invest time in researching brands and products before heading to your local retailer. Online reviews and ratings are super helpful when you're trying to decide between different brands of the same kind of product. Also, consulting family and friends who are in a similar life stage can be helpful. They may even let you borrow or test out an item!
4. Think about your lifestyle.
Do you and your partner travel frequently or spend a lot of time outdoors? Babies can come along to a lot more places than you may think! Register some items that fit your life before baby so that your new bundle of joy can join you in doing things you already love. Consider baby carriers, bike seats, and a travel stroller to make adventures with your little one a little easier.
5. Don't forget about yourself.
While baby registries are mostly about your baby, think about the things you may need in those first couple weeks and add them on. Anything from nursing bras, nipple creams, or a soft robe for postpartum are appropriate to put on to your baby registry. Mom needs to be comfy and prepared, too!
Here are some of our top baby registry sites that make registering and receiving gifts a breeze: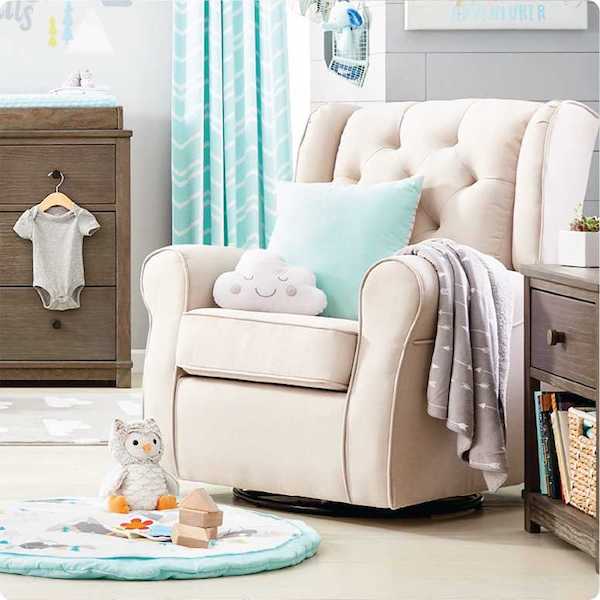 With Target, registering is easy to do either in store or online. Simply enter your personal information and your registry will be created and ready to share! They have a complete checklist so you can stay on track with all the must haves. You get a built-in gift tracker to keep up with thank you notes, too. One of the coolest features of the Target baby Registry is the fact that it is universal. You can add gift items to your Target.com registry from anywhere on the internet. If some items are left on your registry after your shower and baby's arrival, you can purchase remaining gifts with a 15% discount.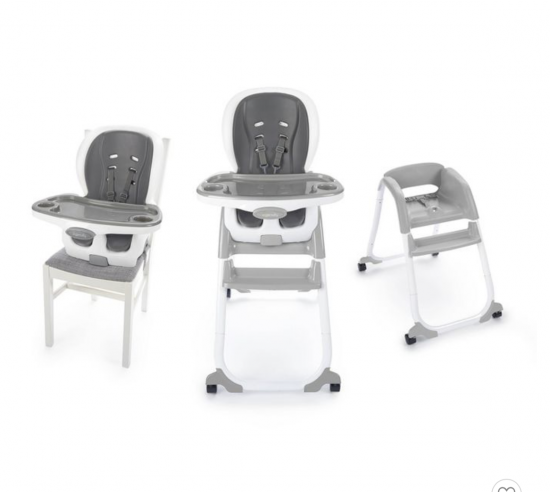 By far, my favorite registry item from Target is my Ingenuity High Chair. It's versatile and so easy to clean because there's no fabric on the seat!
Buy buy BABY is a superstore for all things baby. Registering with them guarantees you can get almost everything in one spot. They have a huge variety of every baby item you could possibly need, a brand new updated guide to make sure you're checking off the most important things, and in-store registry experts ready and waiting to answer all of your questions. Creating a baby registry is simple and can be done online or in store. You can also enjoy a 15% completion discount for any remaining items on your registry. A goody bag comes with your registry that includes special offers and samples.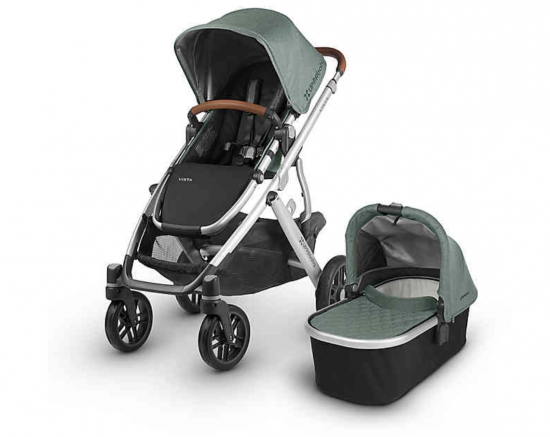 Before picking out my UPPAbaby Vista Stroller I went into Buy Buy Baby to test out all their extensive selection of baby gear in person.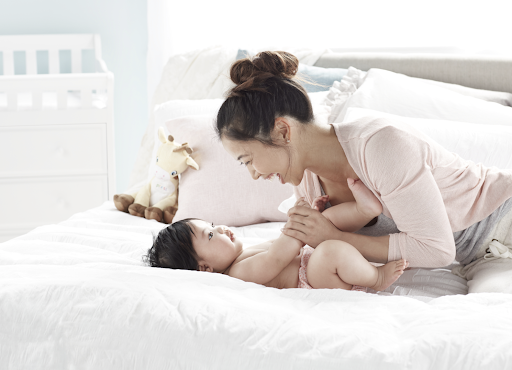 Registering with Walmart ensures that you will have a huge selection of everything needed to welcome your new bundle of joy. Creating and managing your registry on the go is easy to do with the Walmart registry app. They carry all the top brands and you get a special welcome box that's a $40 value! Returns are easy to do and are accepted for one year after purchase.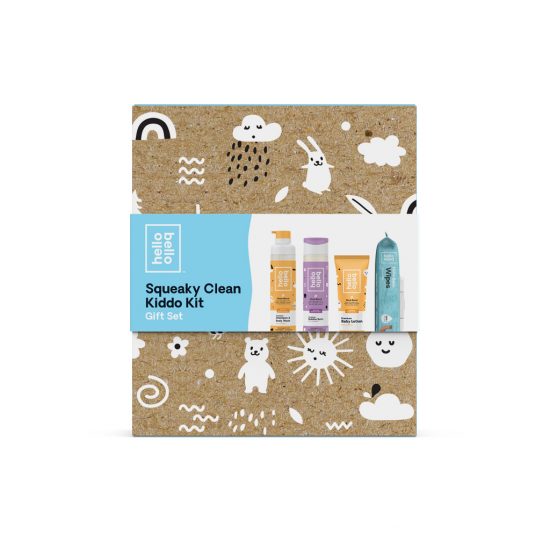 My favorite Hello Bello Products are sold exclusively at Walmart along with many other natural and organic products to keep your baby healthy and happy.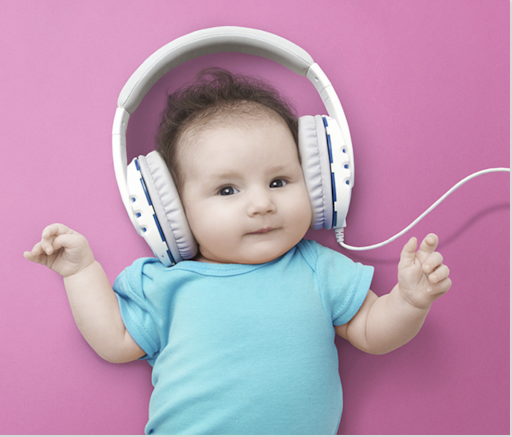 Amazon is always making life easier and their baby registry department is no different. It's easy to register online and pick out items from not only Amazon, but anywhere on the internet and compile them on one list. I knew my friends and family loved shopping for me on Amazon because of free delivery and returns with Prime. They also have great subscription services to make ordering diapers, wipes, formula and much more a cinch! Best of all, if your registry generates more than $500 in sales, you can get 20% off diapers for your baby's first year of life!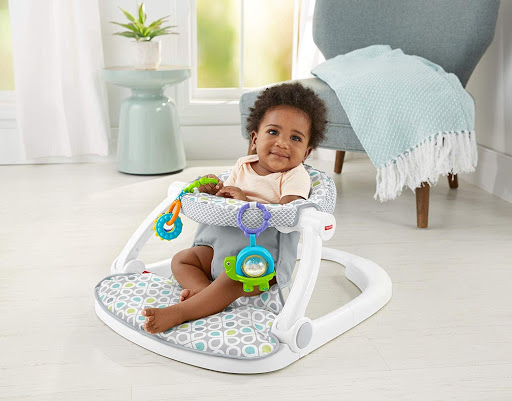 We got so much use out of our Fisher-Price Sit-Me-Up Floor Seat when my baby was too small to sit up on his own. It folds up and travels well, too.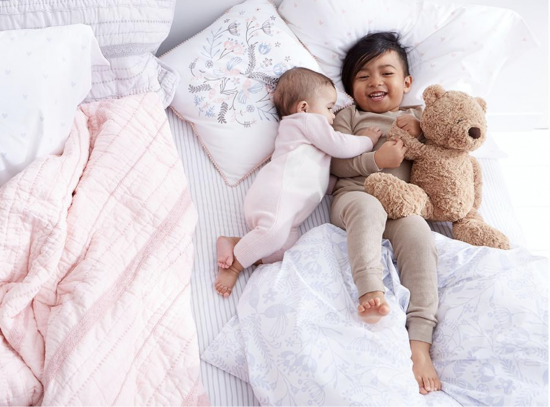 Crate and Barrel's baby line Crate&Kids is full of fashionable and classic pieces for your baby registry. They have the latest styles of bedding, furniture, and decor to make your nursery chic. Their registry app allows you to track and manage all gifts. You can even enjoy a 10% completion discount for all of the items that weren't purchased off of your registry!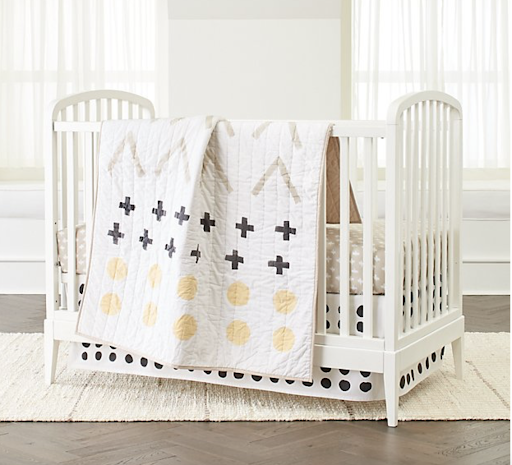 I'm in love with my Crate&Kids neutral crib bedding set that will last me for years to come!
Get Started Today!
Our Create a Registry page, where we list the perks of our favorite baby retailers, makes it easy to get started. And our experienced moms at RegistryFinder.com have curated our own list of baby must haves to keep in mind when registering. Check out our baby registry checklist to help you complete your perfect baby registry!