Congratulations- you're expanding your family! Your sweet, new baby is going to come storming into your life and steal your heart…and your sleep!
All joking aside, you will be amazed at how easily your love grows to include this little one and before you know it, you'll feel like your 2nd child has always been part of your family.
You may think you have everything you need for this new addition, but with every baby we added to our family (I have 3 children!) I realized that I needed a few more things. Today, we've teamed up with our friends at buy buy Baby and Bed Bath & Beyond to bring you the top 10 things you really need for your 2nd child.
P.S. Some of these are for the baby, and some are for YOU…so be sure to stick around until the end!
Top 10 Things You Really Need for Your 2nd Child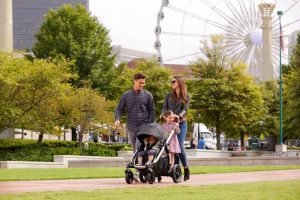 I purchased the Baby Jogger City Select stroller when I was expecting my 2nd child and I have used it almost every day since. I even added the glider board when my 3rd baby joined our family. I love the City Select for many reasons- but mostly for its numerous configurations which allow you to transport up to three kids. The best part is that if your older ones outgrow the seat or don't want to ride, you can easily convert this to a single stroller!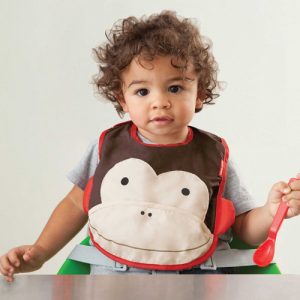 It's no secret that babies are messy! So be sure to refresh your stock of bibs and burp cloths for this new little one. We love these brightly colored Skip Hop Zoo Bibs because they are super easy to clean, come in a variety of adorable animals, and roll up to tuck away when you're on the go.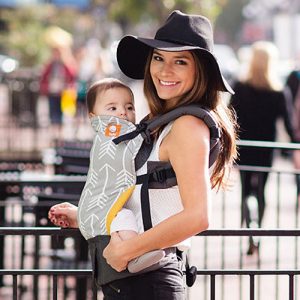 Now that you've doubled the number of children you have in your home, you'll need to also double the number of hands you have, right? Let me introduce you to your new BFF: your baby carrier. You can tote your tiny one around while keeping your hands free to help your other child(ren), cook dinner, or drink a cup of coffee.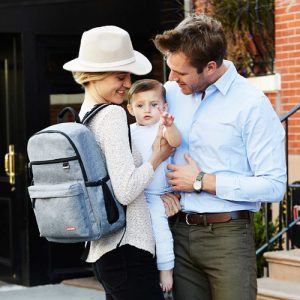 Like I mentioned with the baby carrier, now that you are caring for more than one child, you'll want to keep your hands free as much as possible. Go ahead and upgrade that super cute diaper bag you got with baby #1 to a highly functional backpack. You'll have enough space for supplies for 2 and be able to conveniently carry it on your back.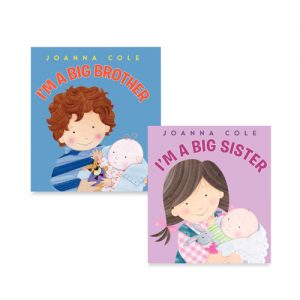 Your firstborn is about to be dethroned as the center of your universe. This is going to be a big adjustment for you and your older child. Help your first little love prepare for the arrival of their sibling and understand their important role as big brother or big sister with these popular books by Joanna Cole.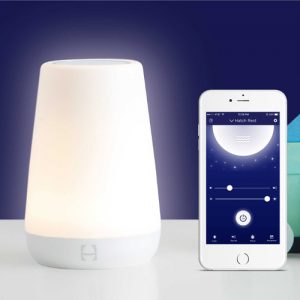 Your house is going to be twice as loud now that there's a second baby at home. If you already have a white noise machine, grab a second one. If you don't have one yet, you may want to consider buying two- one for each child's bedroom- to drown out loud noises and help everyone sleep like, well, a baby. This awesome white noise machine from Hatch Baby can be controlled from your smartphone and includes an adjustable night light. As a bonus, it has an "ok-to-wake" setting that would be perfect to use with your older child if they've been waking up extra early!
These days, with three kids ages five and younger, coffee is as important as the air I breathe. I get up extra early just so I can get my engine purring with a nice hot cup of joe. This gorgeous Nespresso Coffee Maker can quickly make everything from espresso to coffee to specialty drinks. Just pop in a coffee pod and you'll be ready to go in minutes.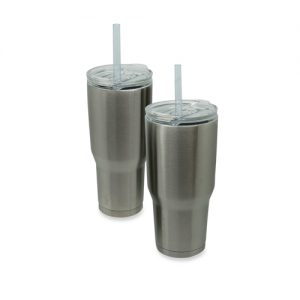 You may not be able to leisurely sip that coffee you just brewed since you're off chasing little ones, so keep your coffee hot longer in this vacuum insulated tumbler. It's designed to keep drinks cold for up to 24 hours and hot for up to 8 hours and comes with a handy 3-in-1 travel lid which allows you to sip, drink or gulp.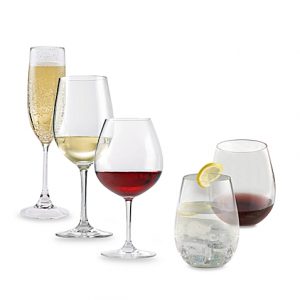 Next to coffee, wine will be your new BFF once you have kids. But to ensure everyone's safety, put away that fancy crystal for a couple years and grab some of these shatter-proof wine glasses. You can still have a good time without worrying if something is going to get knocked over by your sweet babies.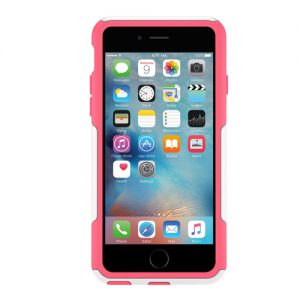 I swore that I would never let my children use my cell phone. But, once we added our 3rd little one, all of that changed (I mean what are my big kids supposed to do while I nurse the baby in a changing room at the mall?) and I had to equip myself with a durable cell phone case. This Otterbox is made to protect your phone from drops and spills…and cute little hands!
Now that you know what you need for Baby #2, you may be wondering whether you should set up a baby gift registry. The answer is always yes! However, if you need more convincing, head over to our blog: Top 5 Reasons Why You Should Create a Baby Registry for Your 2nd or 3rd Child. Then click here to get started on a buy buy Baby registry for the newest addition to your family!
Disclosure: This post contains affiliate links. The ideas are ours, but we may be compensated if you make a purchase by clicking on one of the links. Thanks for your support!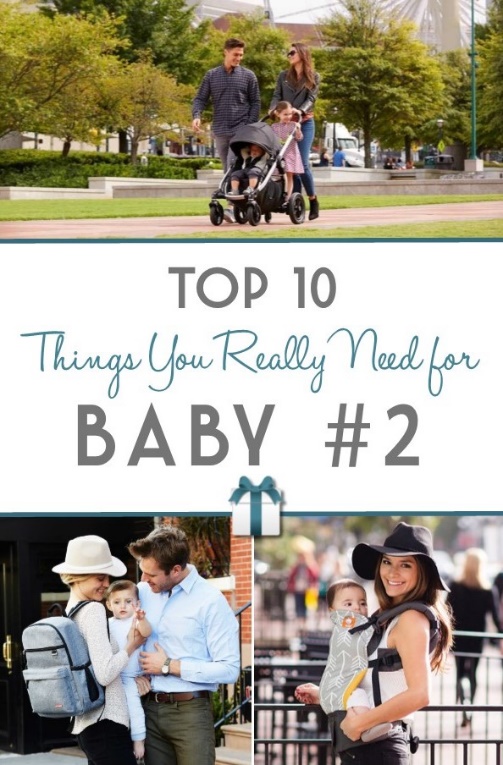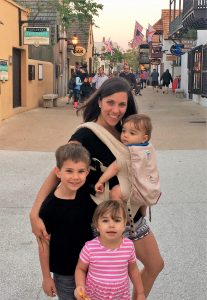 -Written by RegistryFinder.com contributor Rebecca Haar who knows she wouldn't have survived the craziness of 3 children without her favorite baby carrier!
This post contains affiliate links.