In one of the bigger surprises of my life, I found out I was pregnant with our second baby when our first was only 7 months old. When Mini Moss #2 makes his or her grand entrance into the world, our oldest will be a mere 16 months. It's going to be a wonderful adventure and we are so excited to make our son a big brother, but there are several logistics that popped into my planner brain when I first read that positive pregnancy test.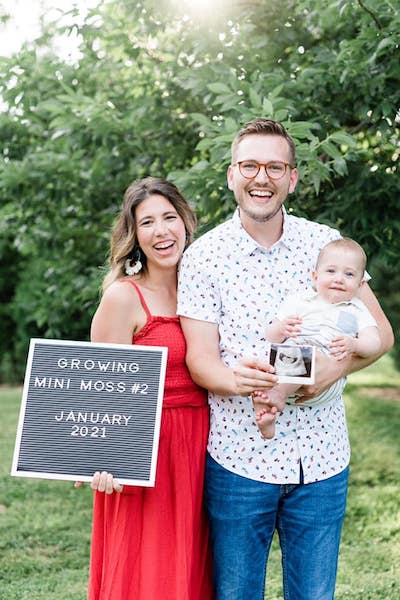 Do we need a whole new nursery?
A whole new bedroom set?
What are the things I did without for baby #1 that are going to be essential for our second (especially with a toddler running around)?
Should I register again? (We think yes and it couldn't be easier–read more about it here.  And get started right now so you can add the products below to that registry!)
We know many of you are in the same boat–maybe not with pregnancies so close together, but with those logistical questions that come with a second and third pregnancy. So we went to our favorite panel of experts: our Real Moms! And here's a look at what we think you'll need as you welcome Baby #2 or 3 into your life:
What You Really Need for Your Second Baby: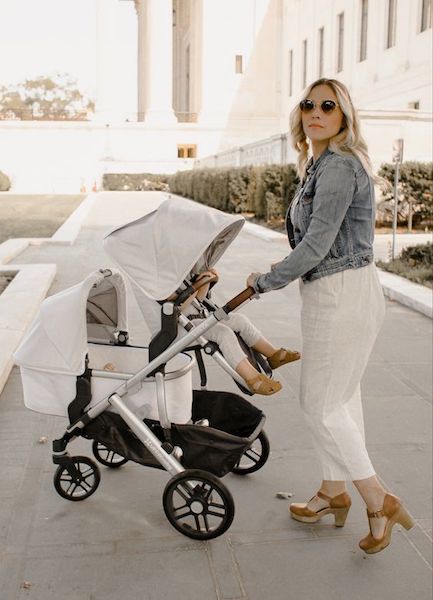 Far and away the most popular answer to this question was a double stroller. Real Moms Brigitte S, Brigitte F, Ashley S and Heather F all agree: you cannot live without a great double stroller when you're toting around two littles. Real Mom Ashley S. adds: "We liked the in-line ones because some are so wide they are hard to fit through doors".
If you received a convertible stroller with your first (like I did!), you can just add attachments to your registry. That's one of the many reasons I love the UppaBaby Vista stroller: it will grow with our family to fit up to 3 kiddos at one time! If you're looking for a whole new stroller set up, many of our real moms recommend the Baby Jogger City Mini or Baby Jogger City Select.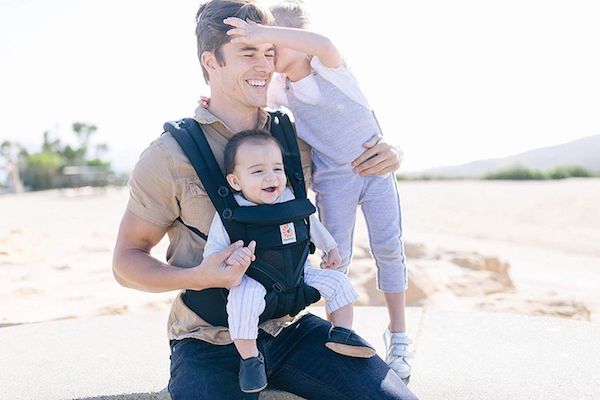 Carrier
You might have had a carrier with your first, but it will be even more necessary with your second. Real Mom Victoria C says "Number two will be on you like glue while you chase your oldest! Make it a super comfortable carrier for YOU and your babe." And Real Mom Trisha W. adds "I did learn [with my second baby] what carrier I liked best…"
There are many styles of wrap and baby carrier, so if you didn't find one you loved with baby #1, now is the time to search! We love the Baby K'Tan baby wrap because of its functionality (it's not really a tying wrap; it simply slips over your head like an infinity scarf and offers multiple modes of wearing). And we firmly believe you can never go wrong with an Ergo carrier. Their Ergo Embrace has all the comfort and snuggliness of a wrap for your sweet little newborn, but it simply clicks on in the back just like the classic Ergo. The Ergo Omni 360 will grow with your little one and can be worn as a front carrier or backpack carrier as the years go on by both mom and dad!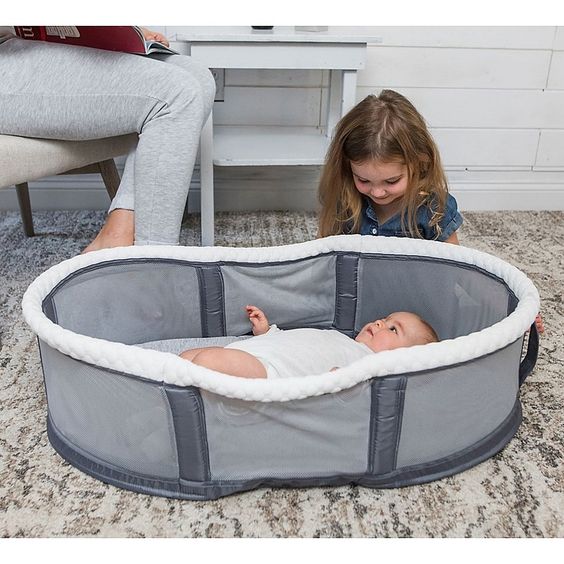 Real Mom of 4 Amy C. recommends a second pack and play or portable crib. "We got a quick set up one for travel with our second kid. Then if we went somewhere on vacation where there weren't enough beds, we also had the traditional pack and play from baby #1 to take as well." Amy suggests purchasing the Baby Bjorn travel crib for an easy setup and comfortable night's sleep for your little one, especially for in a hotel or family member's home that might only have one bed or crib available. It will grow with your baby from newborn to three years and it folds up quickly and easily into a compact carrying case.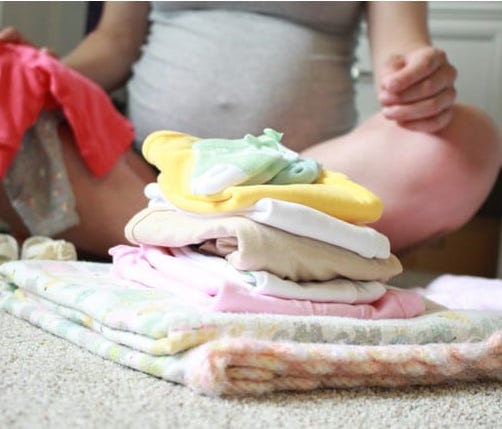 Clothes
If you find out you're having the opposite gender as you've already got, then of course picking out clothes for your newest arrival will be a no brainer. But if you're like me and living in a place with all four seasons, you've got to pay attention to the sizing and seasons of baby's clothes.
My husband and I will wait to find out the gender of our baby until his/her arrival in January, but even if we have another boy, the sizing for the clothes will be slightly off based on the seasons. (For instance, my oldest was 9-12 months in the summer and baby #2 will only be 6-9 months.) We'll be able to make a lot of newborn and 0-3 month clothes work, but will also need to be on the lookout for a few more staple pieces.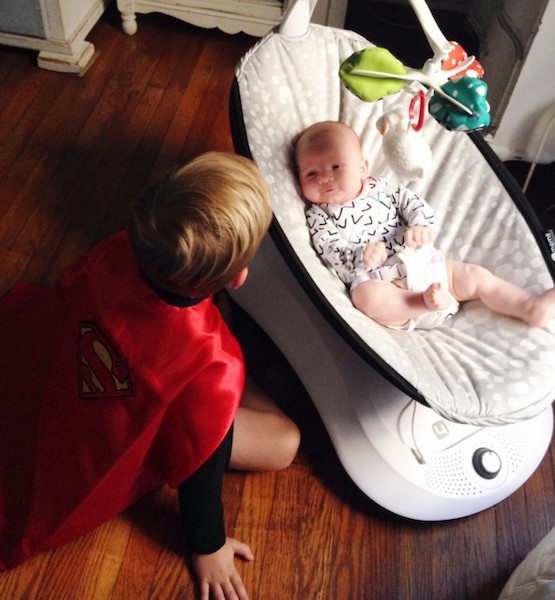 Swing
I didn't have a swing with my first baby and I've heard it more times than I can count that a swing is absolutely imperative for a second baby, especially since they'll be so close in age. Real Moms agree on this one too: the 4Moms mamaRoo swing is worth every penny!
All the Extras
Don't forget about the little things you might need one or two more of when you welcome another baby into your world. My registry for Mini Moss #2  includes things like: more sleepsacks/swaddles (we love Halo brand), another camera for the baby monitor (or a 2 camera option if you don't already have a video monitor) and another sound machine. I'm also a firm believer that you can never have too many burp cloths or muslin swaddle blankets so add those to your registry as well.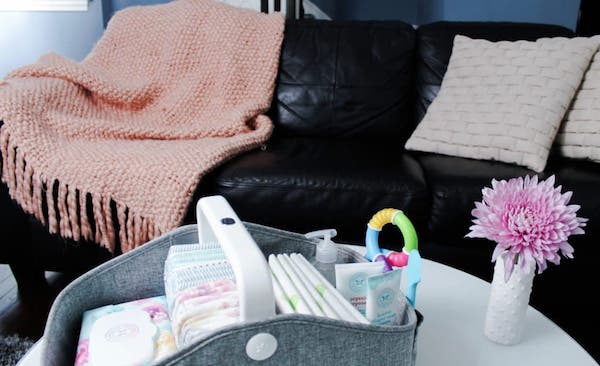 A Few To Dos
You most likely have all the bigger essentials from your first and second kids, but make sure you pull them out and double-check. (If you don't have these items–or an extra of each–these are good ones to add to your list!)  Do a load of laundry with all the bedding, Boppy covers, DockATot covers, washcloths and blankets. Make sure the baby bath is ready to go for the newborn stage and that you've got a supply of baby shampoo. Stock up on first aid items like baby Tylenol, gripe water, saline drops and Aquaphor.
If you live in a 2 story house like I do, consider creating a downstairs changing station so you're not always trekking to the second floor to change diapers and outfits. I filled a cute basket (I love this SkipHop diaper caddy!) with diapers, wipes, extra outfits and socks to keep in our living room ready to go.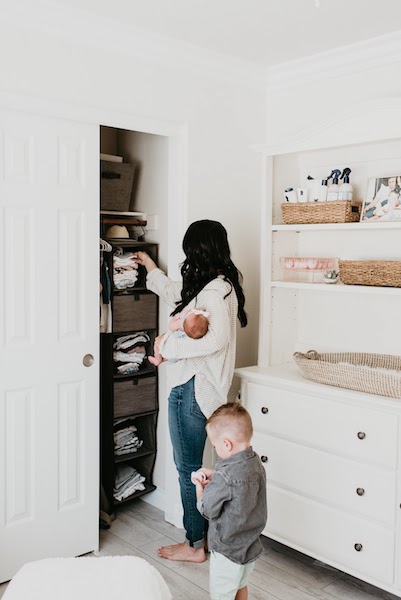 Unpack all those clothes (or the new ones you've had to buy if you're having the opposite gender) into the dresser and closet. Organize your diaper bag with the newborn essentials like lots of diapers and wipes, Vaseline and pacifiers.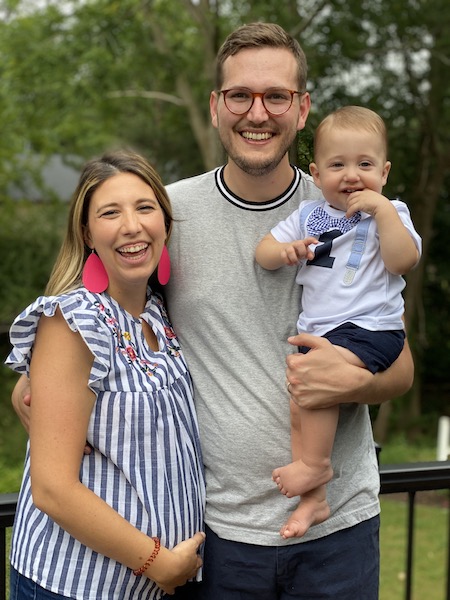 Now your registry and your days probably feel full as you await the arrival of baby #2 or 3. But our Real Moms also want to assure you of the most important thing: time with your family. Soak up the moments with your kiddos and your husband. Rest (as much as is possible when chasing around other littles) and remember these special days. If you're like me, the second pregnancy is flying by even faster than the first (maybe that's because a certain one year old has all of my attention) and I feel like I'm missing parts of it. Don't forget to document the things along the way: bump photos, family photos, the kids as they are right now. This is an exciting season you're not going to want to forget!
If you've got more questions, chances are our Real Moms have the answers you need. You can check out more of their expertise over on our GiveIt Blog. Once your registry is all set for baby #2 or 3, you can direct friends and family to any of them in one convenient location all at RegistryFinder.com.
Disclosure: This post contains affiliate links. The ideas are ours, but we may be compensated if you make a purchase by clicking on one of the links. Thanks for your support!