One of the many lessons I've learned being a parent, is that "momming" is also full-on "adulting". Long-gone are the days when you can stay out too late and sleep in, or just heat-up some ramen noodles at 9pm when you don't feel like cooking dinner. You have to be "on" at all times for your little person. There are so many details to manage, and boy, there is a learning curve!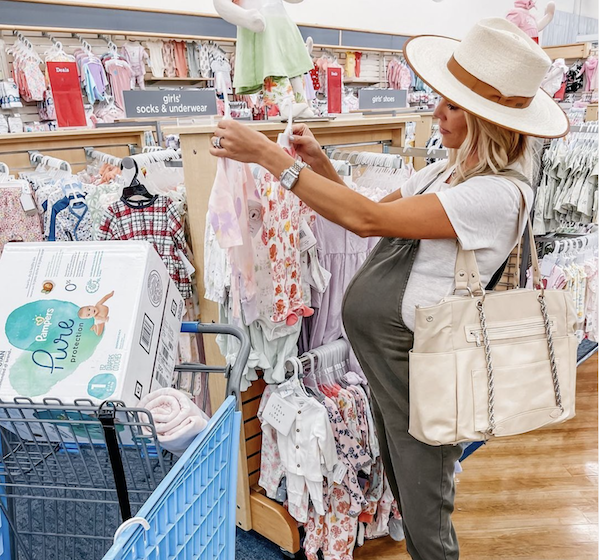 When initially planning and registering for your baby, you may be thinking high-level: looking at cribs, car seats, and diapers. However, there are a million small items that you shouldn't overlook! You can avoid being the frantic mom who's desperately searching for diaper rash cream at the drugstore, (but please no judgment for those of us who do this regularly) by planning ahead and adding these "small" items to your registry. Everything on this list is "less than $20" and also makes great add-on gifts for your friends and family. Adding them to your registry will save you several trips to buybuyBaby!
Diaper Bag Essentials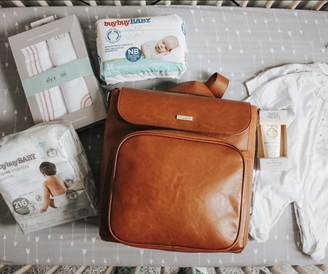 Diaper Duty
Your cute diaper bag will contain not-so-cute items, such as burp cloths, diaper rash cream, and of course, diapers! I love Honest brand for diapers and wipes. My son hasn't had a diaper rash since we switched to Honest brand, their low-chemical products are extremely gentle on babies' sensitive skin! On that note, don't forget to add disposable diaper trash-bags, or, "Oh Baby Bags" to your registry list!
Pro TIP! A fun baby shower game is a diaper-raffle, where you'll receive a raffle ticket in exchange for a pack of diapers! It's an easy and fun way to help the Mama-to-be stock up on necessities.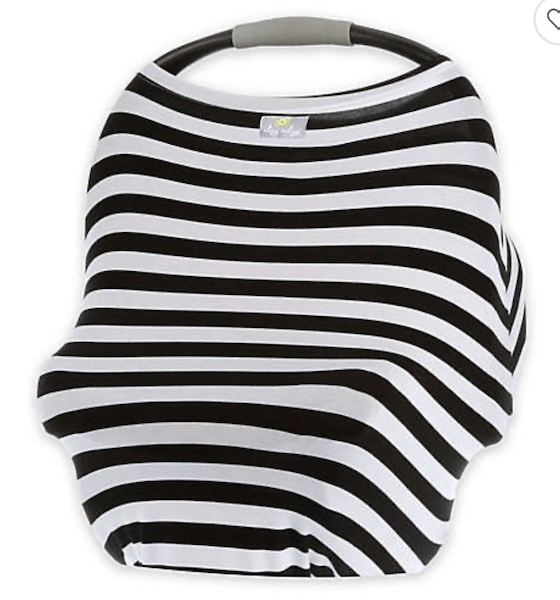 Nursing Cover
Register for a multi-use cover that you can use while nursing, or to cover your baby in their carseat! Try the Itzy Ritzy Mom Boss cover that is chic and gender neutral!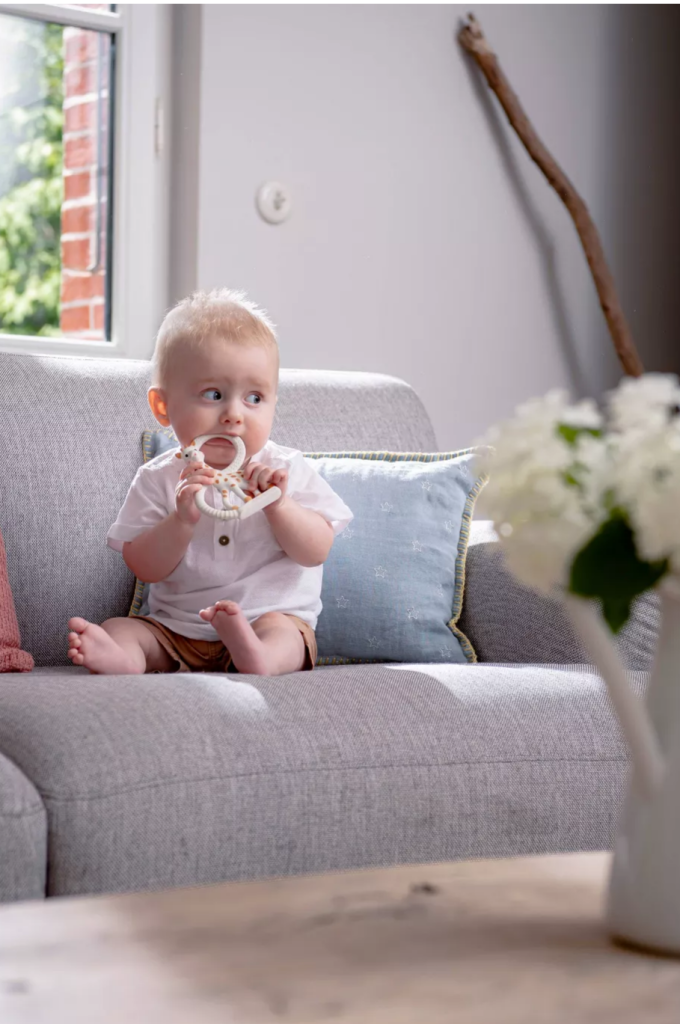 Teethers
Sophie la girafe is a popular teething toy, and her mini, the So Pure Girafe, is a perfect under $20 add-on toy! Sophie la girafe toys are all made from natural rubber from the hevea tree. The mini Sophie has two rings which make the teether easy to hold, and you can conveniently strap her to a stroller!
Laundry
Another must-have diaper bag product… a stain remover pen! My Dreft Stain Pen has been replaced many times over the years, because babies and stains are like two peas in a pod!
Pro TIP! Always keep a spare onesie in your diaper bag, and/or car, you'll need it! An extra t-shirt for yourself isn't a bad idea either…
Bath Essentials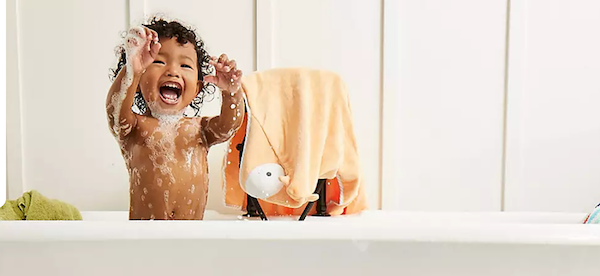 Bath and Skincare Essentials
I love Babyganics line of organic baby cleaning products. We use their shampoo, bubble bath, and sunscreen daily. Their huge line of products extends to laundry, toy cleaner and bug repellant, all found at Buy Buy Baby! Register for one of their Bath and Skincare Essentials Sets to stock up!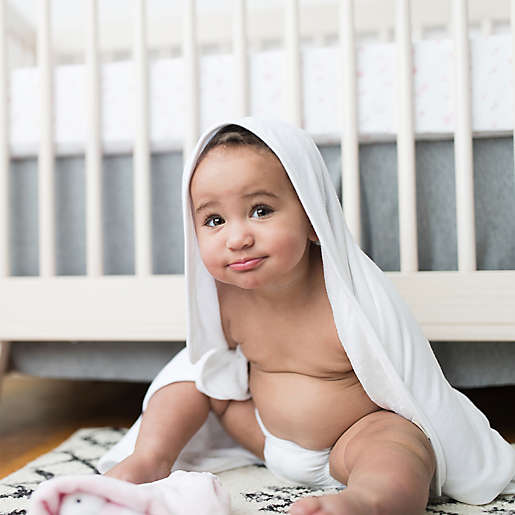 Towels and Washcloths
When registering for towels and washcloths for your baby, consider soft, organic fabrics that will be gentle on newborn skin. Burt's Bees Baby offers many (affordable) hooded towels that are perfect for keeping your little one warm head-to-toe after their bath routine. Burt's Bees Baby products extend to washcloths, socks, and cozy footie pajamas.
Feeding Essentials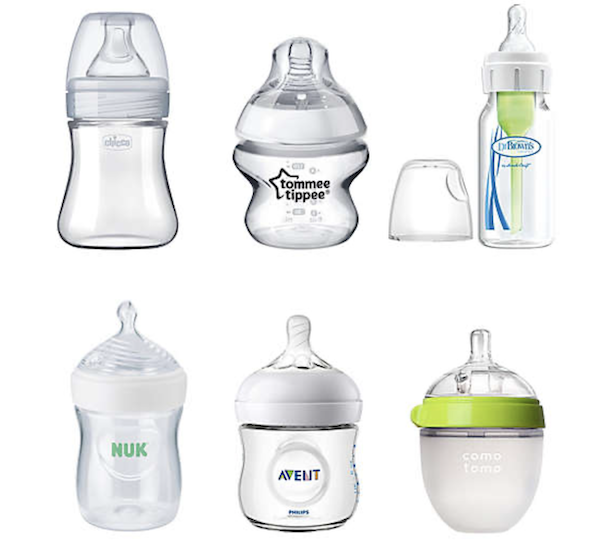 Bottles
Registering for bottles is not easy, as they're not a one-size-fits-all product. Babies will have different preferences on nipple size and shape, and some infants will require speciality bottles, such as ones that help prevent colic. Conveniently, there's a bottle sampler to help you and your baby navigate through a long list of brands and determine what's the right fit! Sometimes the first few weeks of parenting is a lot of trial-and-error, so be patient and enjoy the process!
Oh, and don't forget a bottle brush for easy washing!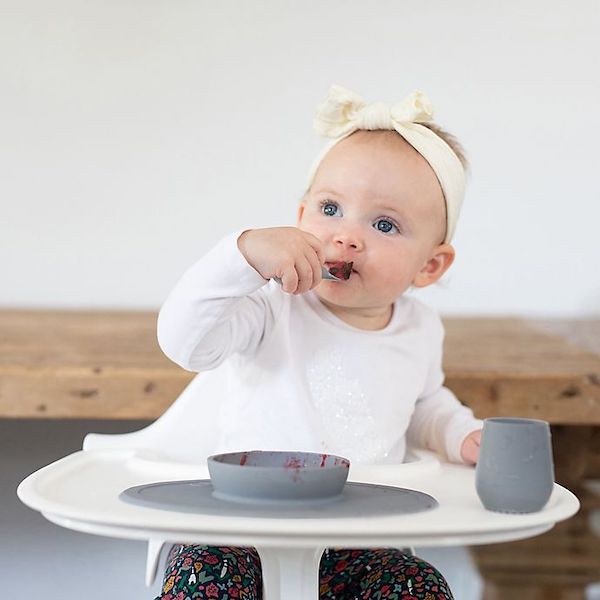 If you're a fan of Shark Tank, then you may have heard of the ezpz brand. These must-have silicone mats, bowls and cups suction to your table and help the messy dinner-time experience run a little smoother. ezpz Mini Happy Mats "are CPSIA Certified, FDA approved and BPA, PVC, lead & Phthalate-free. The ezpz is dishwasher and microwave safe, too," according to their website. Innovative technology created by a mom, for us moms!
Pacifiers
Similar to baby bottles, pacifiers are not always a one-and-done purchase. My kids both preferred different brands, and they changed their preferences from ages 0-3 to 6-12 months! My recommendation is to register for a few different types and see how it goes. The most popular pacifiers are the Wubbanub, Mam, and Nuk. I love that the Wubbanub pacifier has a little animal attached to it for the baby to snuggle!
Pro TIP! I recommend having a few glow-in-the-dark pacifiers for bedtime, as they are easier to find in the dark! 🌙
Travel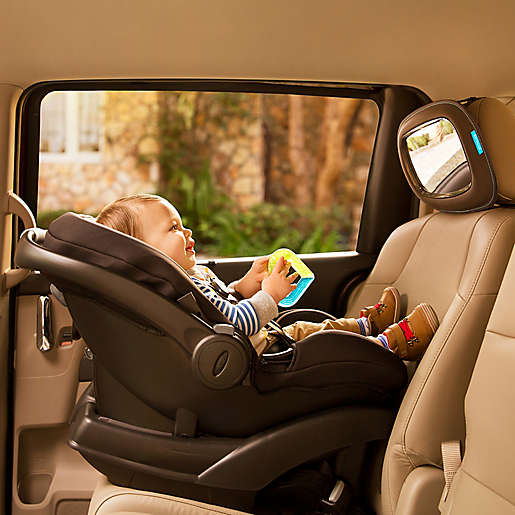 Car Essentials
Other than a carseat, the most essential item for your car is a "Baby on Board" sign. Once you're a protective Mama Bear, you'll want the road-raging drivers to settle down around you. Luckily, I think most drivers respect my sign!
Another great $20-and-under registry item for car rides is a baby mirror. Crazy enough, before I had my mirror, I pulled over every time my son coughed, just to make sure he wasn't choking. 😬 The mirror is convenient and safe, plus you get to see your baby's cute face at every red light.. Definitely a win, win! My Brica Baby In-Sight mirror does the trick and was only $16.99. Brica also sells sunshades which are so helpful when your baby is sleeping!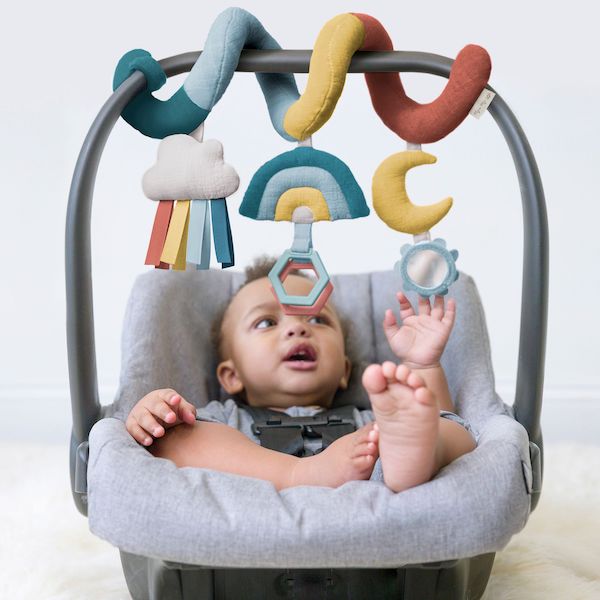 Car Seat and Stroller Toys
Of course you'll want to have a few toys in your diaper bag, so why not add a few to your registry? For restaurants, I highly recommend the Sassy Wonder Wheel because it will suction to your snack tray! Spiral Activity Toys are the best to hang on your car seat handle or stroller bar to keep your baby entertained while you're out-and-about.
Health & Safety Essentials
Babyproofing Supplies
As soon as your baby starts to crawl your world will change. One word: Babyproof. Babyproof the stove, cover your outlets, mount your furniture, and know that anything small enough to go in your baby's mouth, will.
Medical Care
Additionally, register for medical items. The Fridababy Thermometer and the Safety 1st Healthcare Kit are popular items to have handy. Nosa Frida, saline nasal mist, and infant Tylenol are other medical care items to add to your registry. A mom is always (mostly) prepared!
Nursery Essentials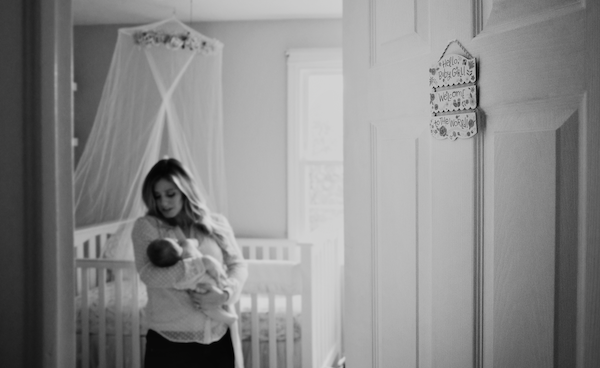 Clothing
Baby hangers are the most obvious baby item that you may just overlook!
Changing Essentials
When registering for your Diaper Genie, add a few refills and carbon inserts to the list. Also, a changing pad, waterproof changing pad cover, and changing pad liners are easy "under $20 products" to add to your registry. These small items add up big!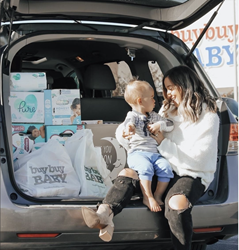 Smaller Items
There are many items to add to your registry, but keep these smaller items in mind when you're going through the process. Registering can be very overwhelming, but luckily we have a ton of articles on Registry Finder to help guide you through the process! Check out buybuyBaby's Registry Checklist as a reference to ensure you're ready-to-go when baby makes their debut!