No registry? No problem! We've got gifts new babies and moms will love!
Confession: I'm one of those moms who didn't register during my second pregnancy. And looking back, I really should have (read why here). But I'm not alone—many moms, especially those on their second and third babies, don't create a gift registry, leaving their family and friends who like to give a gift wondering what to buy.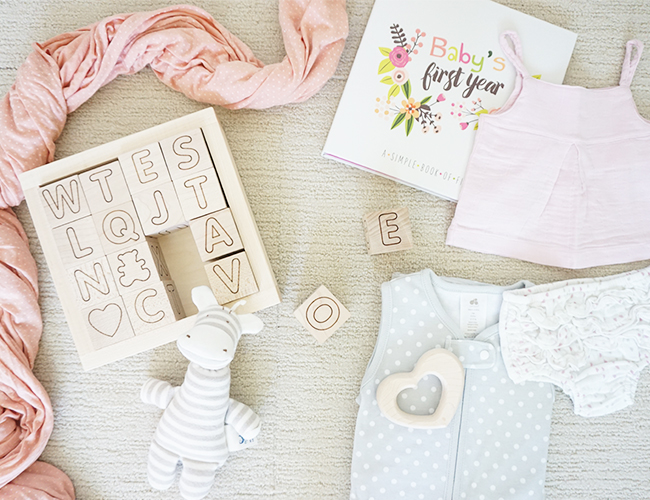 I'm here to help you think beyond the basic gift card (which is a great option, but somewhat impersonal), and discover a thoughtful baby gift I think the new mom and baby in your life will love. Read on for my ideas!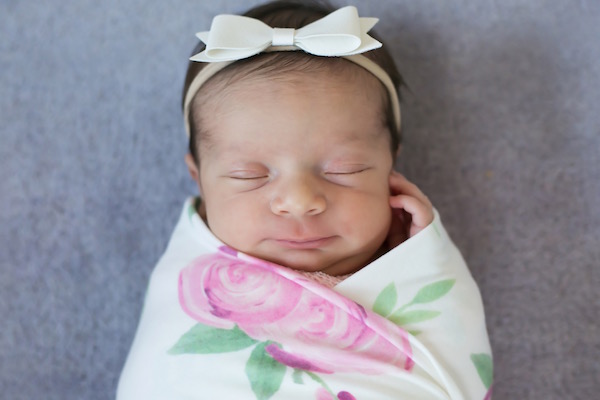 Blankets and Swaddles
I am so thankful that a cousin of mine gifted one of these Copper Peal swaddle blankets to us when our daughter Kate was born! The fabric of these blankets is luxuriously soft and made with a bit of stretch, making them perfect for swaddling. The prints are completely swoon-worthy, and made it into quite a few of Kate's newborn photos!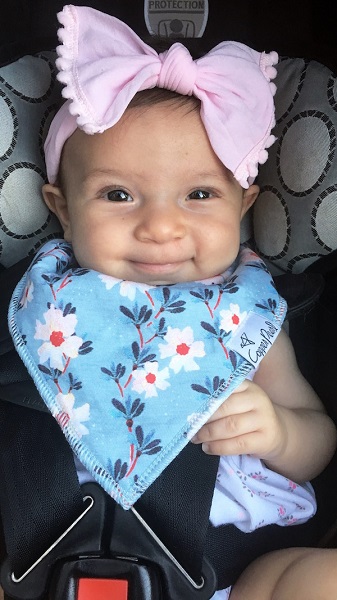 Bibs and Bows
While many love to give outfits, I'm more in favor of gifting accessories when shopping without the guidance of a registry. Accessories will always fit, and easily blend with any mom and baby's style. My new accessory obsession are these Baby Bandana Drool Bibs, also from Copper Pearl. These bibs super soft and absorbent, and the patterns are total outfit-makers for little guys and girls! A set of four makes the perfect gift.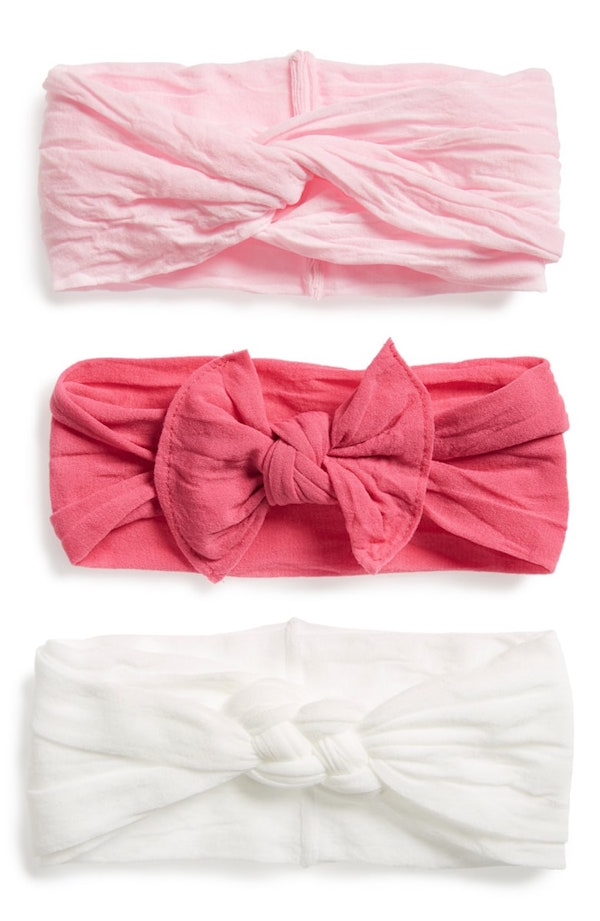 If you're gifting a baby girl, you can't go wrong with a big bow. My favorite are from Baby Bling—the prints and details are sweet, and unlike other bows, they don't leave a mark on my daughter's head, so they're comfortable enough for all-day wear!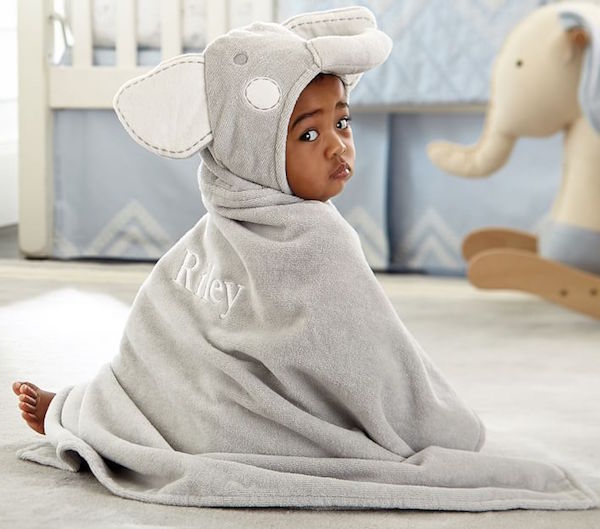 Bath Time Basics
Another fun gift idea that you can never have too many of: hooded bath towels! Pottery Barn kids offers the cutest collection of towels, in styles ranging from cute critters and fanciful characters to bold stripes and classic gingham. All can be personalized with baby's name or monogram, and the size is generous enough that they'll use their towels well into the toddler years!
Is there anything cuter than a baby in a bath? Get the splashy-splashy fun started with the Honest Bath Time Gift Set, filled with safe and soothing products for baby. It all comes in a beautiful reusable wooden box, so it's ready to give!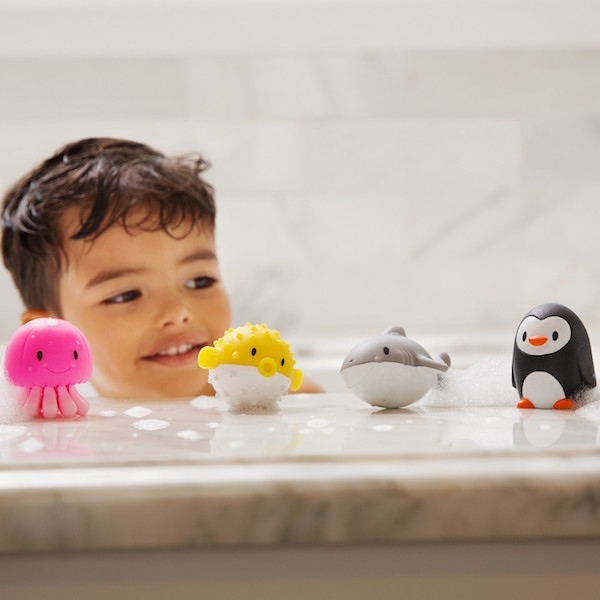 They won't be able to play with them for a while, but bath toys are another great gift option when shopping for a new baby. My little one loves the Munchkin Sea Buddies set–each brightly colored sea creature floats, squirts water, and is sized just right for little hands to grasp and squeeze.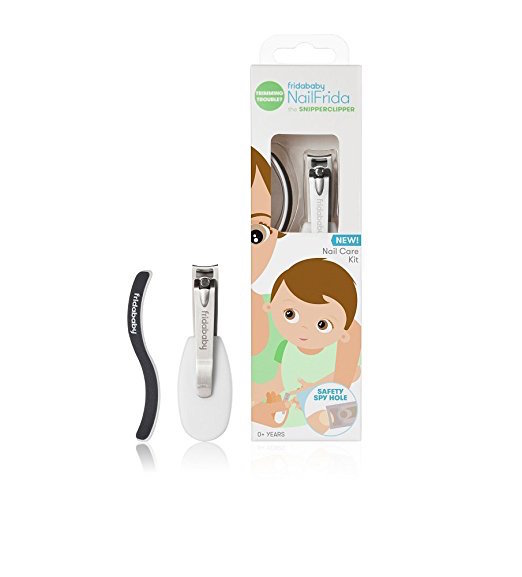 It is a truth universally acknowledged that clipping your newborn's nails is a terrifying experience. Give the gift of peace of mind with the SnipperClipper Set from BabyFrida! Thanks to a little spyhole, parents can see exactly what they're clipping, eliminating the fear factor of cutting baby's sensitive skin. I guarantee you will receive an enthusiastic thank-you note when you give this gift!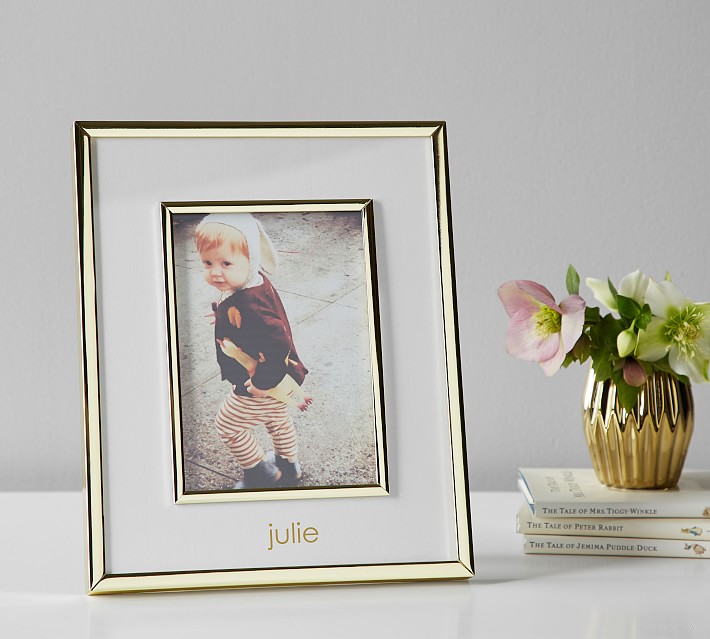 Picture Perfect
Thanks to iPhones, parents take tons of photos of their babies every day, so a gift for displaying or storing photos is (picture) perfect! You could go with a personalized picture frame, or one that captures memories of baby month-by-month.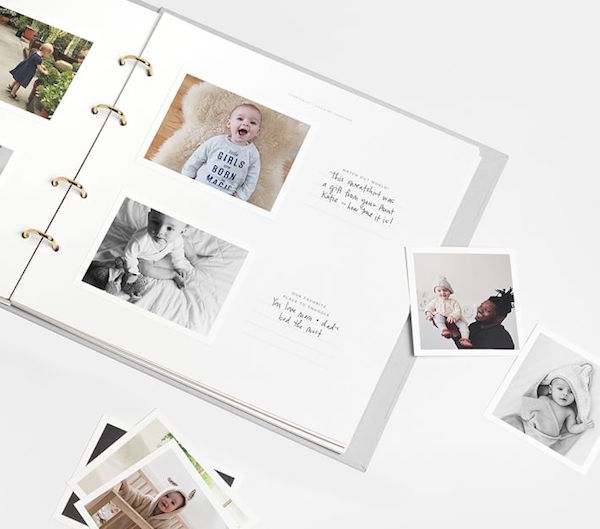 This gorgeous keepsake photo album from Artifact Uprising would make a meaningful gift.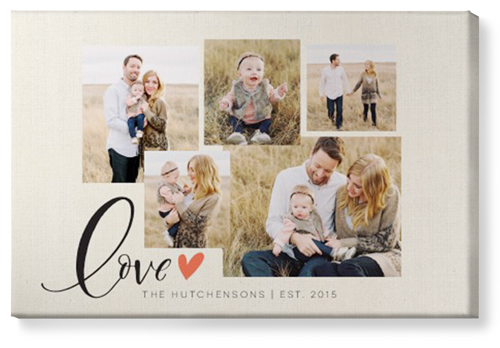 Or, give a Shutterfly gift certificate so parents can order prints, a stretched canvas, a calendar, or photo book featuring their sweet baby's picture!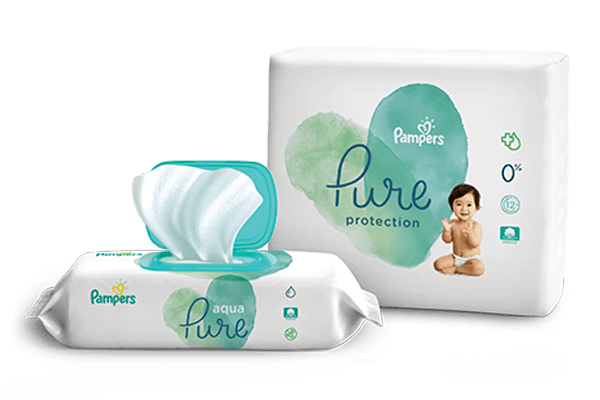 Diapers and Wipes
It's not the most glamorous gift, but diapers and wipes are definite necessities for new babies. I'm loving Pampers' new Pure Collection. Every diaper is made with zero fragrance, latex, bleach, or parabens, and offers dryness and protection you can trust from Pampers. Plus, they have really cute designs!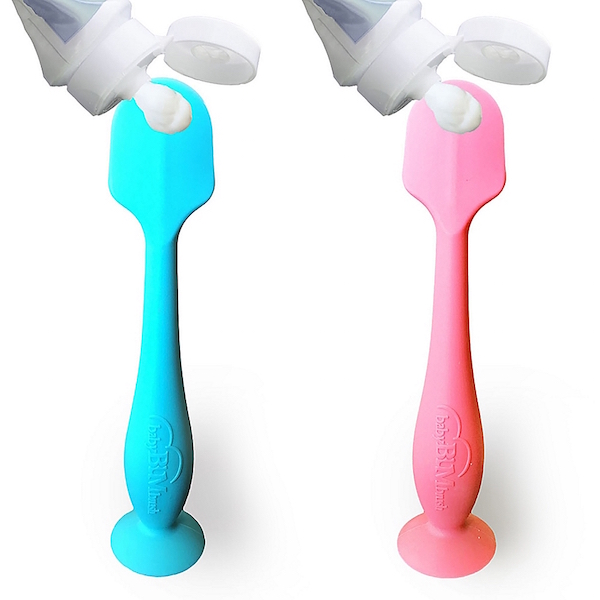 Want to add something that won't end up in the trash? Meet my newfound favorite baby product: the Baby Bum Brush!  I hate the feeling of diaper cream on my fingers, so using this brush to keep my hands clean and dry was a game changer for me. Tie one on to a big box of diapers, and you've got the perfect gift!
Beyond Basic Gift Cards
Feel free to give gift cards to department stores and baby stores, but get creative by giving the new mom in your life a gift card for something more personal: a favorite restaurant for the parents' first night out without baby (offer to babysit!); a cut and color with her hair stylist; or a mani/pedi or massage at a nearby spa.
Looking for more ideas?
Registries definitely make shopping for babies a little easier, but I hope this post helps you find a gift you'd give to celebrate a little one's arrival. If you're looking for more ways to encourage and bless a new mom, check out a post we wrote on ways to help a new mom—you'll find that the gift of your time and thoughtfulness is priceless!