Here's the thing about college: everything comes at you fast. You move in and all of a sudden you're bombarded with 10 different syllabi, 80 different campus clubs or organizations to join, a million events to attend and everything else in between. The secret to keeping up with all of it and having the time of your life is organization.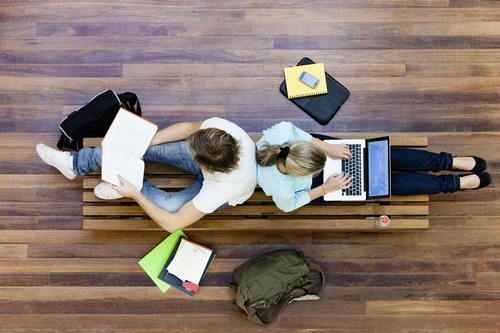 Organizing your college life doesn't have to be complicated or expensive. Our easy-to-follow tips and tricks will free up more time in your schedule and help you accomplish your main goal over the next few years: doing well in school and landing a job after graduation. Read on for a few of our favorite college organizational tips!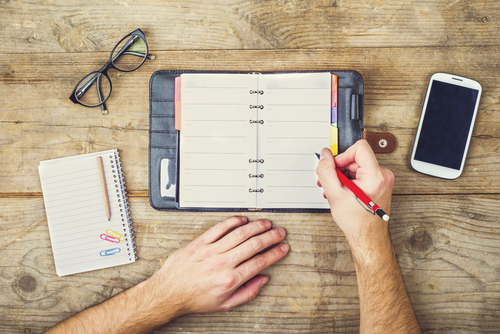 Class Tips
Before you go any further, you need a planner. I don't care if it's a paper one or the calendar app on your phone, but you need something to track all the due dates and friend appointments that the next semester will be full of.
Once you've got your planner, put it to work. Collect all the syllabi from classes and assign each class a color. Then, using the corresponding color, write in all the due dates for each class.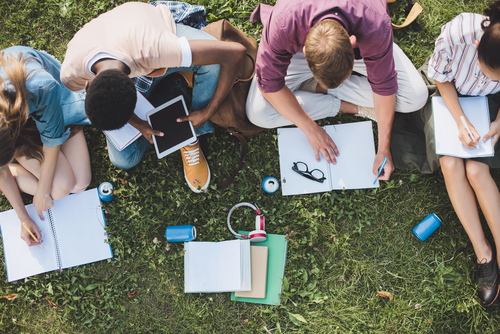 Feeling like you can't take notes as fast as your biology professor can talk? Invest in a recorder and record your lectures. (Or use the voice memo app on your phone.) Record lectures, then go back and listen to prepare for exams or review a specific section of a class.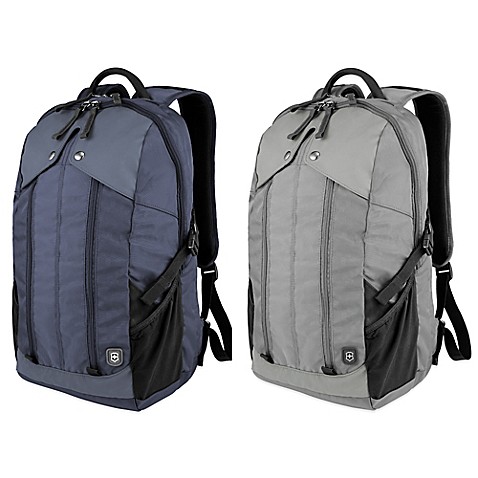 Your backpack is a vital resource in college. First things first, make sure you invest in one you really love–it's going to get a lot of miles on it during the next four years! Second, make sure it stays organized. I like the ones that have a laptop sleeve built into it that keeps your laptop separate.  Bottle holders on the outside are also a nice addition so you can carry your coffee and water to class while staying hands-free. This backpack by Victorinox meets all of those requirements, plus it includes a padded sleeve for a tablet and interior pockets for pens and your phone.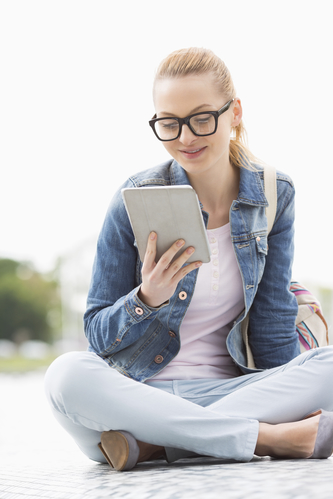 Money Tips
As much as it doesn't sound like fun, you need a budget for college. Apps like EveryDollar or YNAB make that process easier than ever before. (And maybe even fun?) Set it up with your income and add in your expenses then track the purchases you make throughout the month.

Do a little research and find out which stores and restaurants offer student discounts. When I was in college, the Chick-fil-A at the closest mall gave college students with valid ID a free chicken sandwich on Tuesday nights. Stores like J.Crew and Banana Republic offer percentage discounts and most Chipotle restaurants will give a free drink with your purchase and a valid student ID.
Dorm Tips
If you're going to college out of state, the best way to stay organized with your packing list and college dorm essentials is by shopping Bed, Bath & Beyond's Pack and Hold. Head to your nearest Bed, Bath & Beyond and scan all the items you'll need in your new dorm room. Then, when you arrive for move-in weekend, head to the Bed, Bath & Beyond closest to your school to pick it all up. No need to haul all that cute new furniture all the way to school–it couldn't be easier!
Another Pro Tip: Bed Bath & Beyond also has dorm information for schools around the country. Search for your college or university online so that you know exactly what you can and can't bring to your dorm.
Looking for some organizational storage pieces to scan when you shop BB&B's Pack and Hold? Here are a few of our favorites!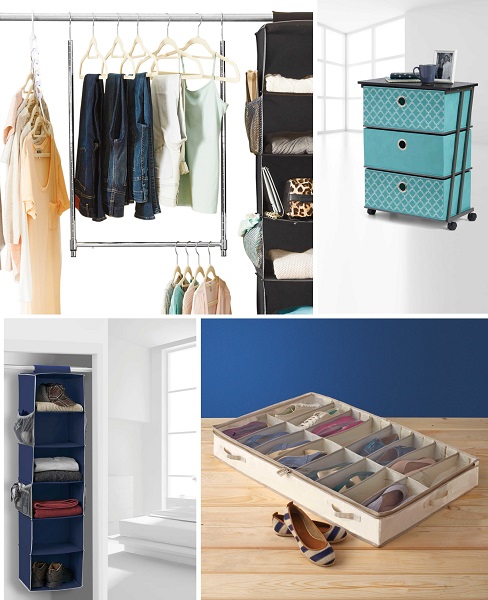 Maximize the space in your dorm room by investing in a few key storage items. Hanging a t-shirt organizer frees up precious dresser drawer space. An under-the-bed shoe organizer transforms an otherwise unused space. Speaking of all that dresser space, add another dresser so you don't have to divide space with your roommate. A rolling cart like this one can also double as a nightstand and is a great place to store not only clothes, but also textbooks, school supplies and extras of your favorite shampoo or makeup. Double the capacity in your shared closet with a hanging rack. Pants or heavier items hang easily on the bottom, while you can keep light shirts and sweaters along the top.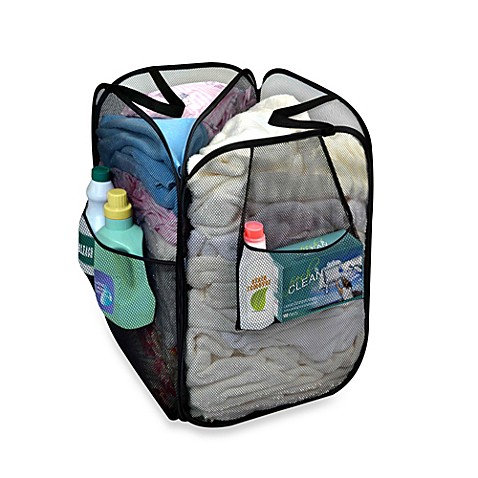 Schedule a day for laundry and hold yourself to it. Have a day during the week where your class gets out early in the afternoon? Make it a recurring date in your planner or digital calendar to hit the laundry room. Don't wait until Sunday night to make the trek and end up in line with everyone else!
You'll have events that occur every week throughout the semester and your social calendar will fill up faster than you think. In addition to your planner or digital calendar, consider a weekly wall calendar like this one where you can write out all your standing appointments so as to never double schedule yourself.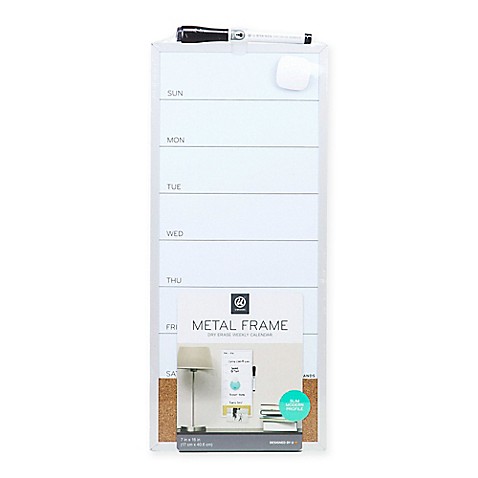 The best tip for organization is planning ahead! There will always be only 24 hours in a day, but you can prioritize and prepare for how you'll spend that precious time.
Now is the time to start planning and preparing for all the new school year will bring. Add any of the products we mentioned to your Bed, Bath and Beyond college registry–or get one set up if you haven't already! Still need to do your back to school shopping? We've curated a list of the must-have college products over on our GiveIt blog.