When I was a teenager, I LOVED watching a show on TLC called A Wedding Story. I loved hearing all about the featured couple in each episode: how they met, how they fell in love, how he proposed, and of course, watching them say "I do" in the end. It was like watching real-life fairy tales after school every day! More recently, my teenage daughter and I have been binge-watching Disney's Fairy Tale Weddings on Disney+ together, and gushing (ok, sometimes ugly crying) over each love story, the epic proposals and the fantasy weddings. It is the stuff of little girls dreams: to find her own prince charming and live happily ever after.  But first… he has to ask her.
With the world of social media literally at our fingertips, we can watch or read about virtually every version of this epic question being asked all over the world. The creativity and originality of popping the question seem endless. I imagine it could be a bit intimidating to some of the guys out there who want this moment to be "perfect" (some of these proposals are quite epic!) Or maybe it provides some inspiration and help in planning their own special way to propose. 
Whether you're a guy looking for some of that inspiration to plan a proposal, or a girl out there who just can't get enough romantic love stories, we have compiled some of our own favorite social media proposals.
Back to Nature
If you love hiking and being outdoors, this mountainous terrain proposal might resonate with you. There is just something so quietly majestic about being out in nature. Instagram user @mswarrior.chelsea went for a hike with her boyfriend of 4 years. The couple asked a "random girl" to take their picture, and that's when Chelsea's boyfriend turned this hike into their most memorable moment yet!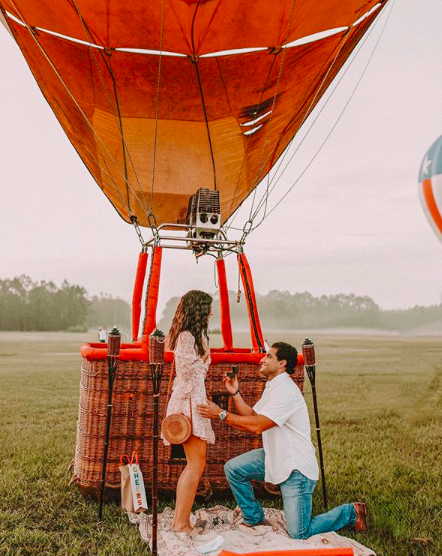 Up, Up, and Away!
Liana's boyfriend, Corey, blindfolded her and took her to this surprise location. He walked her down an aisle to a waiting hot air balloon, knelt down and told her he wanted to spend the rest of his life with her. She (of course!) said "YES!" and they literally floated up into the clouds! (with a bottle of champagne and two glasses!)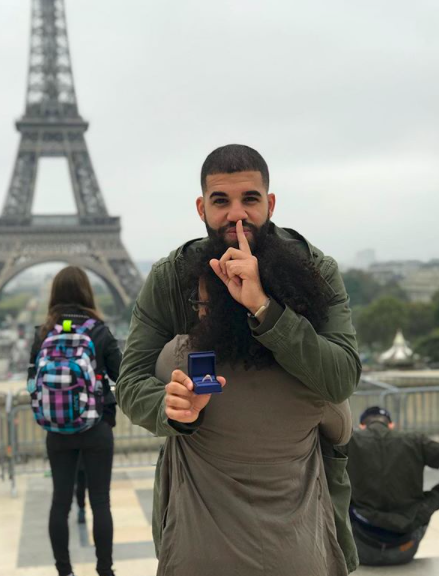 City of Love
Marry me? Mais oui! To top off this Parisian proposal, Chery didn't just surprise his girlfriend, Christine, with her custom dream ring; her mother and her childhood BFF showed up to celebrate with them right there in front of the Eiffel Tower too! L'amour magnifique!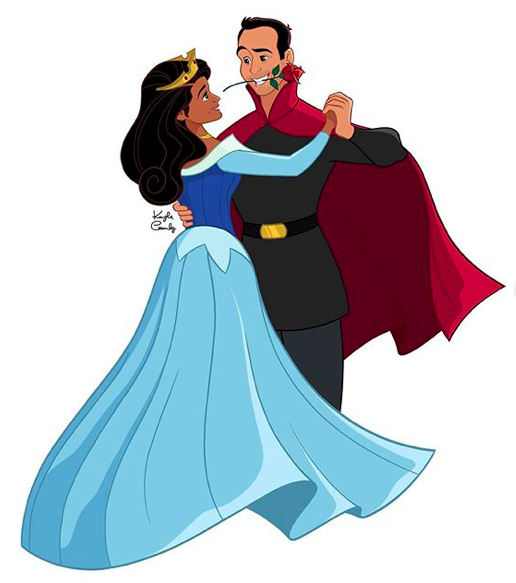 A (Literal) Fairy Tale Ending
A MUST SEE. Do yourself a favor and watch this very unique proposal-gone-viral!  Lee Loechler worked for 6 months on this very special surprise for his girlfriend, Sthuthi. He had the prince and princess at the end of Disney's Sleeping Beauty (Sthuthi's favorite movie) re-animated to look like them (note the amusing look of confusion on the bride-to-be's face during the video!), and as the animated Lee on the big screen pulled out a ring box and threw it into the audience, real-life Lee stood up, "caught" the ring box, and got down on one knee to propose to the real-life Sthuthi.
He had also secretly filled the movie theater with all their friends and family. It was a very "Once Upon a Dream" moment!

New York City
There are endless varieties of proposals in the Big Apple! Check out this NYC Proposal Planning Team's page for some the most beautiful images (and videos) of city proposals! There are city skyline backdrops, rooftops lined with candles and roses, quiet Central Park settings, hustling and bustling Grand Central Station proposals, just to name a few! Check out this video compilation of their best NYC proposals from 2019!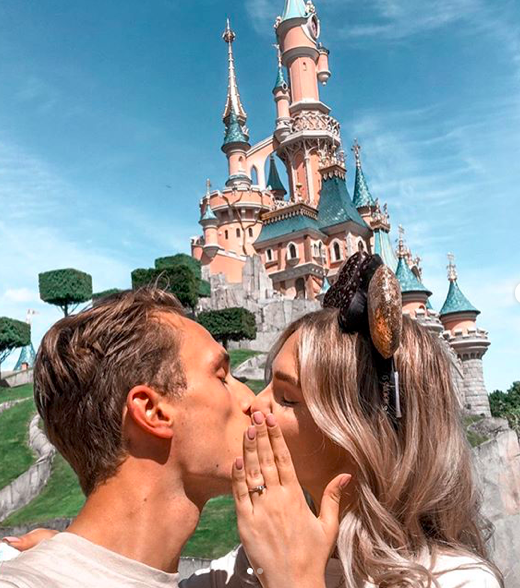 In Front of a Disney Castle
I know this is the proposal my oldest teenage daughter is dreaming about! This couple happens to be in front of the Disneyland castle in Paris, but I think any Disney castle proposal would do just fine! 
Flash Mob
I saved my personal favorite for last. So, I may be late to the game for this one, but I just watched my first flash mob proposal on one of the episodes of Disney's Fairytale Wedding, and my daughter and I could not stop smiling the whole time! It was the most fun thing to watch! It's like, just for a moment, you're living in a real-life musical (and I LOVE a good musical!) Think Greatest Showman, Hamilton, Grease. When a guy choreographs his proposal to a song, it HAS to be a good sign of things to come, right?! 
A Good Proposal Story
I think we all enjoy a good proposal story because the idea behind it is so universal: every woman longs for her man to make an effort for her, to show her she is special, to make her feel like she is his princess, and then, when the timing is right, she anxiously waits to hear that she is THE ONE; the gesture does not necessarily have to be over-the-top. It is the thought and the meaning behind all the planning and preparations. Because when the big moment comes, and he is down on one knee, holding out a ring, and tells you he wants you to be his forever, this is only the beginning of the rest of your lives together!